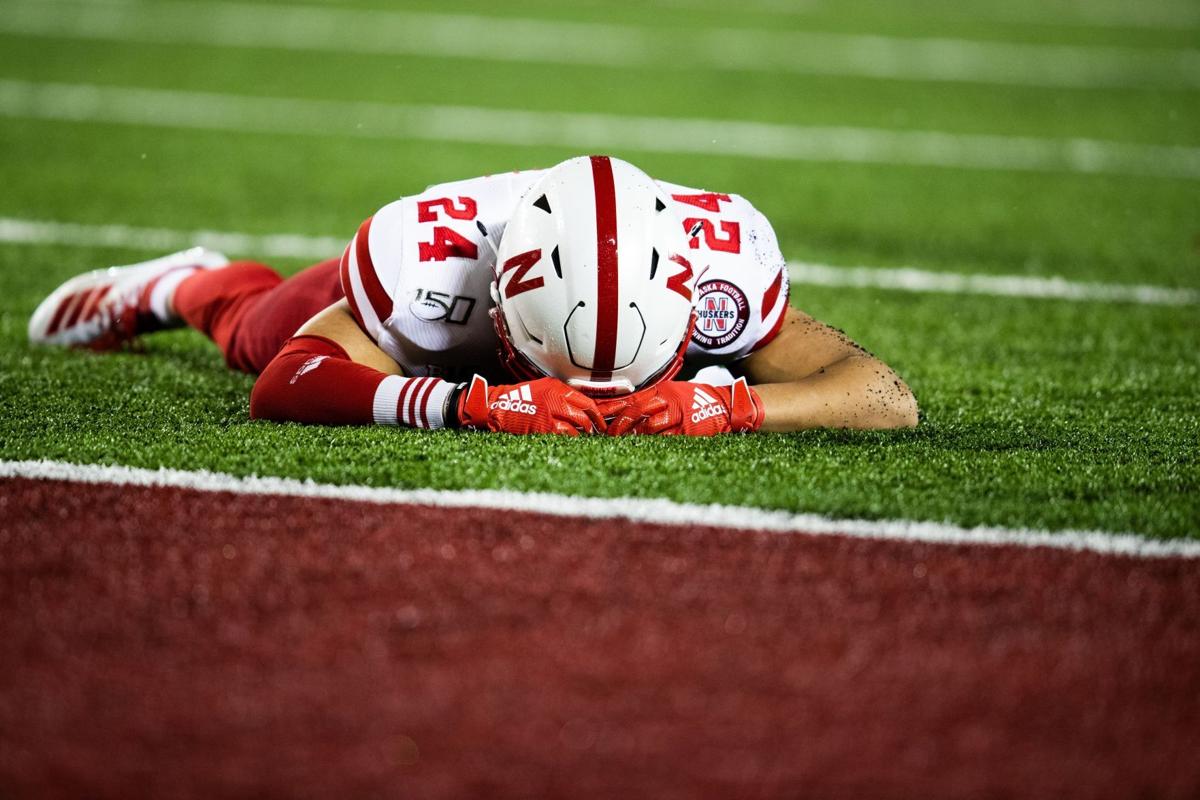 Consider the hypothetical: The president of Rutgers obstructing Nebraska's ability to produce one of its biggest economic commodities. Its chief source of entertainment and cultural influence.
Sounds foolish, right? But not fictional. That's essentially what happened this week, when Big Ten leaders voted to cancel an entire college football season.
This is not an argument about immunology or sociology. It's civics. Who has authority over the welfare of your flagship university? Is it Ronnie Green and Ted Carter? Or is it Kevin Warren and Big Ten presidents?
There's a reason Nebraska school districts made their own decisions on opening schools this fall. Because the circumstances in Platte County are different than those in Lincoln or Omaha.
Maybe losing football doesn't qualify as a crisis in Piscataway or College Park or Bloomington. But it's DEFCON 1 in Lincoln, Ann Arbor and Columbus. No wonder Scott Frost and Ryan Day aren't going down without a fight.
Had the Big Ten really valued its members this week, Commissioner Warren would've resisted the urge for uniformity and enabled schools freedom this fall. Freedom to compete — or not. If that meant the Big Ten refusing to sanction games and calling off conference championships, so be it.
But if Nebraska wants to play North Dakota State, if Penn State wants to play Syracuse, if Ohio State wants to play the Cleveland Freaking Browns, let them. This is not the time to demand lockstep. This is a time to preserve local economies — and cross country scholarships. This is a time to foster creativity and open minds.
But that's not the Big Ten Way. In the Big Ten, you sit down, shut up and cash checks from Chicago.
There's a reason that so few Big Ten leaders spoke out of turn when Jim Delany foolishly fought for years against a college football playoff. Or when Penn State, Rutgers and Michigan State engaged in despicable scandals.
Big Ten schools historically think of themselves as siblings in a big family or, if you prefer, fraternity members. They prioritize loyalty and cohesion. This is their tradition. This is their identity.
Nebraska has historically preferred a spirit of independence. Maybe the attitude goes back to the Homestead Act. Maybe it's a preference for small government. Or maybe it's just distrust for schools trying to beat you.
You're seeing the conflicts of those dueling philosophies now.
Big Ten peers trust in the collective, recognizing the long-term strength in numbers. In B1G We Trust. Nebraska surveys the current crisis and thinks, "Who cares about Indiana? How do WE ALONE survive?"
There's no glory in chronic rebellion. A conference composed of rogue entities is a recipe for disaster. You might remember a decade ago this summer when competing interests caused the Big 12's rupture.
Big Ten unity looked mighty appealing. But Nebraska hasn't grown up that way.
NU likely will regret protesting against the Big Ten chorus. It's probably not worth the hard feelings, especially since there's no guarantee the Big 12 or even SEC will be playing this fall.
Moreover, this debate ignores major logistical hurdles, like TV contracts. But if we're going to argue principles — and that's where this should start — you can understand Nebraska's perspective and desperation.
Especially when you consider the impact on the local economy. Especially when you consider the challenges of motivating hundreds of athletes, many of whom came to Lincoln from 1,000-plus miles away. How many will say "The heck with it, I'm going home." And how many will be more vulnerable to COVID when disconnected from Husker resources?
We can talk about the value of a college education, but let's face facts. A significant portion of Husker athletes chose NU because of Saturday afternoons. Now the reward is gone.
Does that mean Nebraska should proceed no matter what? Of course not.
School officials should consume the best science available and have the backbone to cancel if they deem it necessary. They should also recognize that football without fans may not feel like football at all. And a reckless attempt this fall probably eliminates any hope for trying again in the spring.
But  Nebraska should make those decisions.
This is not necessarily a plea for small government. Bigger branches — Congress, the state of Nebraska and the NCAA — have permitted college athletics to proceed. Yet the Big Ten apparently holds sacred authority over its members. Why?
Solidarity makes sense during contract negotiations with Fox. It makes sense during a debate on cost-of-attendance stipends. But this is not the time to defer to Chicago. This is a time to demand that leaders exhaust ALL options, even if you have to kick the can down I-80 another month, even if your wishes run counter to Penn State or Purdue.
Stop asking why Nebraska would speak out against the Big Ten; that's the wrong question. Here's the right question:
If any school thinks it can safely avert disaster by scheduling football games this fall, why should its conference stand in the way?