"Bizarre," says the ESPN analytics guru.
"Insane," says the prognosticator with the Stanford Ph.D.
"Fascinating," says Scott Frost.
To me, the following numbers are all of those things and more. They tell the defining story of Husker football since Bill Callahan's arrival in 2004. How a program has competed with one hand behind its back, constantly blowing chances, then making excuses that it could've, should've, would've won — if only it hadn't made so many mistakes.
Every Husker fan can rattle off multiple reasons for Nebraska's demise. Clueless administrators. Incompetent coaches. Recruiting busts. But any examination — any obituary for the glory years — must include the factor that unites the Callahan, Bo Pelini and Mike Riley eras.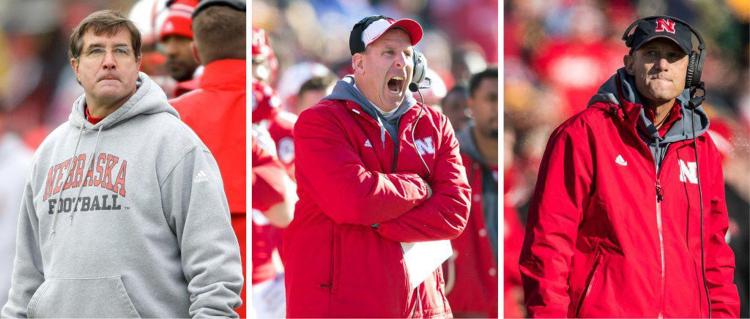 The act of losing the ball — or taking it from the opponent — is the simplest concept in sports. Any 2-year-old who fights with his brother can understand it. Yet turnovers remain Nebraska's fatal flaw. Year after year after year. Until you study the numbers, you can't possibly understand its depth.
As a sportswriter, I've been diving down Husker football rabbit holes for almost two decades, unearthing statistical trends that don't appear on NCAA websites. But I've never seen a Husker data set like this.
Sure, Frost needs to build up his offensive line and strengthen the walk-on program and recruit more pass rushers. But the quickest fix — the secret to a breakout season in 2019 — is flipping Nebraska's miserable recent history with turnover margin.
In this study, you'll find that:
1. The Huskers are the most unusual and snakebitten team in the country. By far.
2. What makes Nebraska so abysmal is the offense's extraordinary propensity to fumble AND the defense's unrelated but even more extraordinary inability NOT to recover opponents' fumbles.
3. The Huskers have overcome their woes to some degree, at least against mediocre competition. But they've also blown huge opportunities, and the numbers suggest that NU may have been an elite program if only its turnover margin matched its peers.
Disclaimer: I've tried to make this project easier to consume. I considered asking editors if they'd print the words in fancy fonts with bright colors. The words aren't sexy, but the main points are important.
So find a quiet room. Take a few deep breaths. And if necessary, pour yourself a stiff drink.
Sign up for Big Red Today news alerts
Get a daily Husker news roundup, recruiting updates and breaking news in your inbox.
Two minutes and 55 seconds. That's how long the Big Red disease waited to infect the Scott Frost era.
On the opening drive of the 2018 season, Frost's offense marched 52 yards in seven lovely snaps. On the eighth play, running back Greg Bell surged for a first down in the red zone. Two Colorado defenders popped him in the chest, and the ball popped out.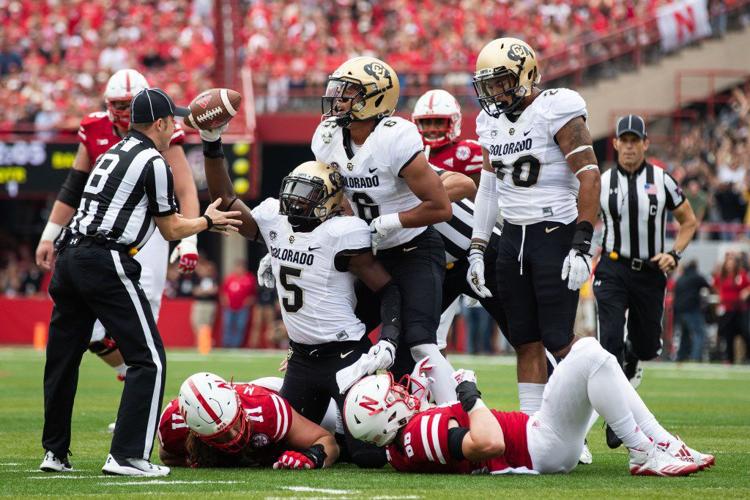 Colorado converted the fumble into seven points. Two plays into the next drive, Adrian Martinez fumbled at Nebraska's 24-yard line. And the Buffaloes converted that turnover into a touchdown, too.
"If you spot any decent team 14 points," Frost said afterward, "it's hard to come back."
The Huskers did come back. And they could've clinched victory in the final minutes. But on third-and-24, safety Antonio Reed hit a defenseless receiver when he could've leaped for an interception.
Nebraska finished the game with 170 more yards than Colorado but three more turnovers. They lost 33-28. It was the quintessential Husker football experience. And it brings us to our first eye-opening number:
From 2004-18, Nebraska ranked 65th among Power Five programs in turnover margin. Dead last.
That's staggering. But it's not what makes the Huskers so mesmerizing to analytics experts.
There's a strong correlation between turnovers and win percentage. Put every Power Five team in a four-quadrant chart, and you'll find a swath from bottom left (Illinois, Kansas) to top right (Alabama, Ohio State). Who's the biggest outlier?
Recently I showed the chart to Frost himself. He'd just finished a practice. He had 100 things on his mind. But he's a football junkie at heart.
"Dead last in turnover margin over the last how long?" Frost said.
"Fifteen years," I replied.
"Wow. That's fascinating."
It makes sense for Illinois to be minus-76. Or Washington State to be minus-60. Or Purdue to be minus-45. Those programs are all bottom-10 in win percentage among Power Five schools since 2004. They play from behind with inferior talent.
But Nebraska is 116-77 during that span — a 60% win percentage.
"That shocks me," Frost says, "because you're not supposed to be minus-80 and win games. I think that probably speaks to Nebraska underachieving.
"I wouldn't call that an overachievement by winning; I would characterize that as having a team good enough to win a bunch of games but shooting itself in the foot a lot, like we did at the beginning of last year."
The Huskers improved late in Frost's first season but still finished minus-2 in turnover margin. Since 2004, Nebraska has been in the black just twice — 2009 and 2016. That's not a recipe for division titles.
Just behind Nebraska in win percentage (29th-best of 65 programs) is Arizona State. Its turnover margin? Plus-65. Kansas State is behind Nebraska, too. Its turnover margin? Plus-54.
Meanwhile, these are the six programs directly ahead of Nebraska in win percentage:
» South Carolina (plus-17 turnover margin)
» Michigan State (plus-45)
Makes you wonder how the Huskers won as many games as they did.
According to analytics experts like ESPN's Bill Connelly, the average value of a turnover is 4-5 points. In other words, based on thousands of games, a team minus-3 in turnover margin spots an opponent an average of 12-15 points. Two touchdowns.
Now start doing the math on Nebraska (-80) vs. a program like Iowa (+71).
That's a difference of 151 turnovers over 15 years, basically 40-50 points per season. Or roughly four points per game. Think how much better Nebraska might've been with four more points per game.
The four-quadrant chart stunned Frost, but it isn't the most startling statistic I found. Not even close.
Turnover margin consists of four simple statistics.
1. Your defense recovers a fumble.
2. Your defense intercepts a pass.
3. Your offense loses a fumble.
4. Your offense throws an interception.
In 15 years, Nebraska's interception differential is minus-2 — 194 gained, 196 lost. That's worse than it first appears, because winning programs generally have a big edge in interceptions.
Opponents typically fall behind, abandon the run game and throw more passes, often in desperation.
That's why Top 25 teams will generally be near even in fumbles gained vs. fumbles lost. They're running the ball much more frequently than opponents. Where they make hay is interceptions.
Look at four good turnover teams:
» 128 fumbles gained/131 lost. Minus-3.
» 240 interceptions gained/114 lost. Plus-126.
» 128 fumbles gained/143 lost. Minus-15.
» 236 interceptions gained/131 lost. Plus-105.
» 142 fumbles gained/132 lost. Plus-10.
» 202 interceptions gained/159 lost. Plus-43.
» 119 fumbles gained/126 lost. Minus-7.
» 233 interceptions gained/155 lost. Plus-78.
See how successful teams feast on interceptions? By that measure, Nebraska's numbers — 194 gained/196 lost — don't look so good.
But the main problem — what makes Nebraska a statistical anomaly — is what happens when the ball bounces on the ground.
Perhaps you still wake up in a cold sweat at the thought of Taylor Martinez loosely holding the ball in one hand, only to drop it when a defender smacks him. Perhaps the fumble-itis of the Pelini era still perplexes you.
Trust me, Nebraska's fumble stats are far worse than you can imagine. Let's start with the obvious side of the ball: offense.
» Nebraska lost 179 fumbles in 15 years. That's third-worst among all Division I programs, behind two option schools, Army (189) and Georgia Tech (184) who run the ball a lot more than Nebraska does.
The Huskers would be dead last if it weren't for the Mike Riley era when they barely fumbled at all (13 lost in three seasons). The Callahan and Pelini years weren't so kind.
They featured 155 lost fumbles in 143 games, including (gulp) 22 in 2012. In Pelini's seven seasons, Nebraska lost 106 fumbles — 15 per year. The average team loses about 10.
And here's what makes it even more remarkable. Nebraska got relatively lucky corralling its own fumbles. The Huskers recovered 54% of their own fumbles — well above average. It could've been worse. If Nebraska had recovered just 50%, that's another 14 giveaways.
During the Taylor Martinez era (2010-13), Nebraska averaged 36 total fumbles per year, including 45 in 2010. That's the most of any team in Connelly's ESPN database, dating back to 2005.
But believe it or not, Nebraska's offense deserves less scrutiny for fumbles than the Blackshirts.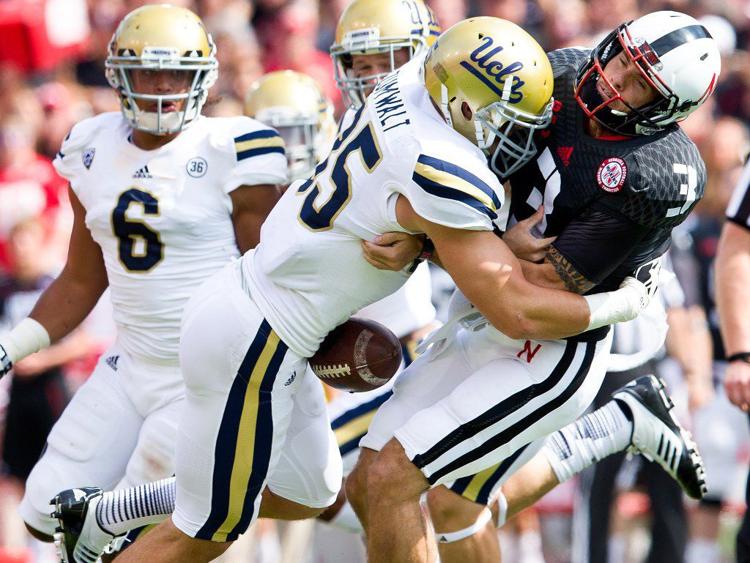 » The fourth leg of turnover margin is defensive fumbles recovered. And this is Nebraska's weakness of all weaknesses.
The Huskers are dead last among all FBS schools during the 15 years — by a wide margin with 101 fumbles gained.
Iowa is second-to-last nationally at 119. If Nebraska had recovered 17 more fumbles, it would still be last nationally.
The problem isn't getting the ball on the ground — NU is in the middle of the pack in that category — the problem is scooping it up. Opponents are fumbling with average frequency; the Huskers just aren't recovering the fumbles.
According to Connelly, these are the nation's worst recovery rates of opponents' fumbles since 2005:
Considering the average recovery rate is about 50%, Nebraska's mark is almost impossible. And these are NOT small sample sizes.
"That's exactly the kind of thing you'd expect to regress to the mean," said Ed Feng, the Stanford Ph.D. who uses algorithms to predict games.
Even if NU was second-worst in all of college football — matching Vanderbilt's 38.6% — it would mean 13 additional fumble recoveries. If the Huskers recovered 50%, as is the approximate average, they'd have 44 more takeaways.
Nebraska's fumble defense bottomed out in the Riley era when the Blackshirts recovered 11 fumbles — total.
» Combine those two fumble categories (offense and defense) and you get a fumble differential of minus-78.
The next-worst teams are Army (minus-46) and Georgia Tech (minus-39). The next-worst team that doesn't run the triple option? West Virginia at minus-28.
In other words, thanks to fumbles (offense and defense), Nebraska has had 50 fewer possessions than its closest Power Five peer. (Miami leads the nation at plus-54.)
"What you're seeing is insane," Feng said. "You're really not supposed to have data points like that over such a long period of time."
Confession: The specific numbers and percentages in this study are a bit … what's the word? … nerdy.
But the overarching statistic — turnover margin — is indisputably critical to a program's success. Take it from former Virginia Tech coach Frank Beamer, whose teams perennially ranked near the nation's lead in turnovers.
"Without question, it's the most important stat," Beamer told me. "For sure, you've gained yards and momentum. And you may get a score out of it. … If you won that battle, you probably won the game."
For 15 years, Nebraska has competed like a cook without a stove. A teacher without a blackboard. A landscaper without a shovel.
To expect championships with these annual turnover margins is foolish:
Just how bad are Nebraska's stats? Each season since 2004, about one of every 13 Power Five teams finished minus-10 — 73 teams total. Nebraska has done it SIX times.
That benchmark — minus-10 — is generally a death sentence. The 73 teams averaged just 3.6 wins per season. Only three won nine games. Can you guess them?
That's right: None of the other 68 Power Five teams with a minus-10 turnover margin reached nine wins. But three of the six Nebraska teams did it.
Nebraska's turnover margin per game (minus-0.4) should, according to statistical projections, produce about five wins per season. Instead, the Huskers have averaged 7.7.
So does that mean Nebraska is uniquely capable of overcoming turnovers? No!
The margins arguably matter to Nebraska more than anybody.
Generally, a team that wins the turnover battle wins the game about 73% of the time, according to Connelly. Nebraska's rate, according to my calculations, is 92%. Unbelievable.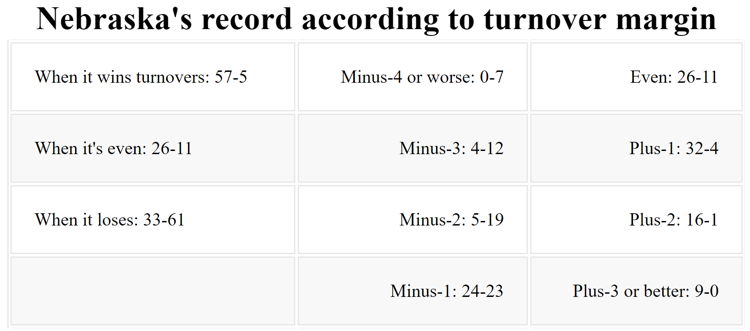 I haven't researched every team in the country, but I did seek out the heavyweights.
Ohio State, the nation's leader in win percentage the past 15 years, has lost nine times with a positive turnover margin. Even Alabama, owner of five national championships during that span, has lost eight times with a positive turnover margin.
Yet Nebraska has dropped only five games in 15 years under those conditions. The problem is the Huskers don't have a positive turnover margin nearly enough.
Nebraska is 26-11 when the turnover margin is even. And 33-61 when it loses the turnover margin.
That last fact doesn't quite tell the story, though. Because the Huskers are sometimes good enough to overcome a minus-1 (24-23 in those games). The real line of demarcation is between minus-1 and minus-2.
At minus-2 or worse, the Huskers are just 9-38. In those 38 losses, the Huskers were favored 16 times. Coincidentally, 16 of the 38 were also decided by a touchdown or less.
In other words, Nebraska coughed up a lot of chances because of dramatic disadvantages in turnovers. And in some cases, NU just got buried. The list of 38 losses includes:
Warning: may induce vomiting.
Cover your children's eyes!
* In four conference championship games this century (2006, 2009, 2010 and 2012), the Huskers are a cumulative minus-10 in turnover margin. Not good.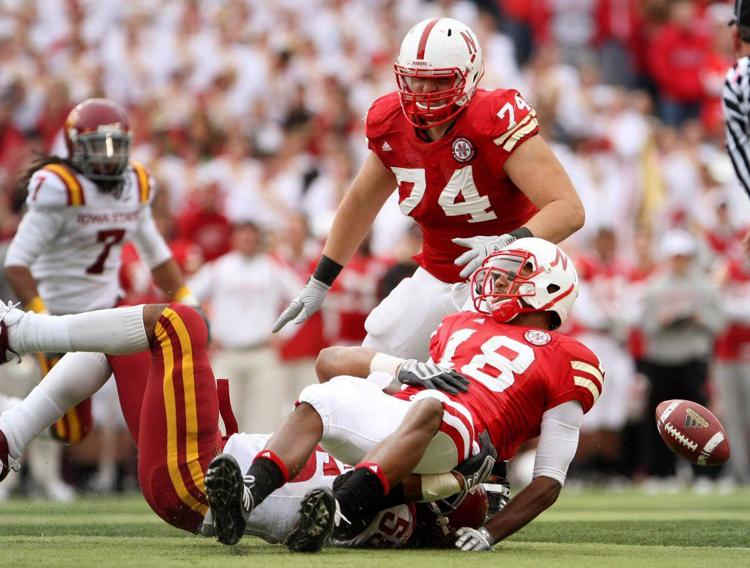 Let's focus on the games that matter most — against ranked teams.
Since 2004, Nebraska has played exactly 50 games against Top 25 foes. Its record: 14-36. Its collective turnover margin: minus-47. Not good.
But what's more remarkable is the correlation between turnover margin and wins. It breaks down cleanly.
In 10 of 50 games against ranked teams, the Huskers won the turnover margin. Their record: 8-2.
In 10 games when turnover margin was even, the Huskers were 3-7.
* When Bo Pelini lost the turnover battle against ranked teams, he was 0-14. When he won it, he was 7-0. There's supposed to a strong correlation between turnover margin and wins. It's not supposed to be that correlative.
So how did Nebraska win so many games all these years with such an awful turnover margin?
Bad divisional opponents surely helped.
Since 2004, only 18 divisional peers finished in the AP Top 25 — 1.2 per year. Nebraska finished 4-14 against those teams and hasn't beaten one since 2012 (Northwestern and Michigan).
It's tempting to blame one era here. But the results are remarkably consistent, even across conference and coaching staffs.
In Big 12 years (2004-10), Nebraska averaged minus-5.4. In Big Ten years (2011-18), Nebraska averaged minus-5.3.
In the Callahan years, Nebraska averaged minus-7.8. Pelini: minus-4.7. Riley: minus-4.8.
What makes all of this even more preposterous? We're talking about a program that dominated turnover margin for decades.
Nebraska is dead last among Power Five teams the past 15 years. But the previous 15 years (1989-2003), Nebraska had a cumulative turnover margin of +111, including an astounding +23 in Frank Solich's final season.
In 2003, the Blackshirts recorded 47 takeaways in 13 games. That's one more than Nebraska recorded during the entire Mike Riley era (38 games). Last year, the Blackshirts had only 20 takeaways.
Not quite Riley-era bad, but still … not good.
If you've made it this far, maybe you're willing to come a little further. There is hope for Nebraska, whose head coach knows what a good turnover team looks like.
At Oregon, the Ducks dominated turnover margin — they're No. 2 nationally over the past 15 years.
At UCF, Frost took over a team that finished minus-20(!) in 2015. In Year 1, he got UCF to plus-1. In Year 2, UCF was second in the country at plus-17. That's how you go from 0-12 to 13-0.
Even last season showed positive signs. The Huskers were minus-7 during their 0-6 start. But they were plus-5 the second half of the season, including a plus-2 at Ohio State that gave undermanned NU an upset chance.
Turnover margin, Frost says, is a function of offensive fundamentals (like having a quarterback who makes good decisions) and an aggressive, athletic defense.
"The big thing for us is allowing guys to go try to make great plays and not be afraid of failure," Frost says. "Our guys are starting to play freer.
"Chaos breeds turnovers more than anything. You're gonna have some mistake turnovers. When the game is going too fast for an offensive player, when they're seeing blitzes they're not used to seeing, when the snaps are happening fast, when people are coming from all over, when the defense can create a little chaos …
"You gotta be good on defense to create that type of environment."
Frost is right, of course. Defensive talent forces mistakes. Offensive talent avoids them. But there's a chicken-or-egg element here, too.
Alabama is No. 1 in turnover margin since 2004 partly because it has better players, sure, but also because its opponents are regularly in desperation mode. Facing third-and-15 trailing by 20 points, for instance, is not a recipe for ball security. Turnovers lead to wins. But winning leads to turnovers.
Or it should, anyway. Yet Nebraska remains baffling. If turnover rates are indeed higher on passing plays, and Husker opponents have attempted 798 more passes — roughly four per game — then how is NU possibly minus-80?
Did Husker coaches value the wrong skills? Did they neglect fundamentals? Did they simply suffer from bad luck?
That's the X-factor of turnover margin, according to the analysts. Frost and Beamer say turnovers can be coached. But according to Feng, "randomness plays a much bigger role than coaches and fans expect."
How else do you explain Nebraska's defense recovering just 34% of its fumbles?
"It's not nearly as fixable as coaches want to say," Connelly said. "You can sort of control your chances. But once the ball is knocked out, or once the ball has been batted up in the air, all control is lost."
In that sense, football isn't much different from poker or blackjack. It's a game of chance. On each play, a coach can only put probability on his side and hope for the best.
For 15 years, hope has failed the Huskers. Somehow they've occupied their own mysterious place on the college football grid. And depending how you read the facts, they should've been a top-10 program — or bottom-10.
The math expert is right when he calls the numbers "insane." But you know what they say about insanity.
Nebraska must stop doing the same thing over and over and expecting different results.