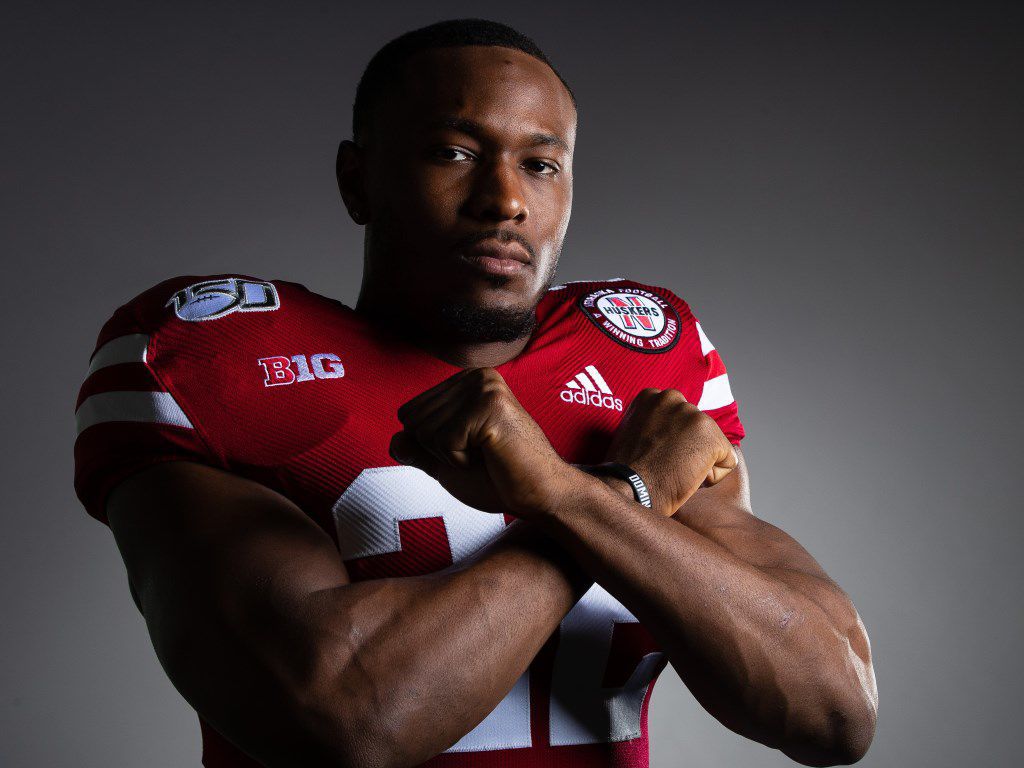 Former Nebraska defensive end Alex Davis posted strong numbers at NU's Pro Day, according to Gil Brandt, a former NFL executive and frequent draft analyst who has been closely involved with the combine over the years.
Brandt posted Davis' numbers to Twitter on Monday. Nebraska has not publicly released Pro Day results.
Davis measured 6-foot-4 and 250 pounds, ran a 4.82-second 40-yard dash and had a vertical jump of 34 1⁄2 inches, a broad jump of 10 feet, 20 reps on the bench press, a 4.55-second time on the short shuttle and a 7.54-second time in the three-cone drill.
Brandt posts testing results of players who were not invited to the NFL combine but are now on "NFL radars" based on their test results.
Davis was a late bloomer at Nebraska after playing just one season of high school football. He began his career at defensive end in 2015, moved to outside linebacker by 2017 and, while he was still at that position by the end of the 2019 season, often functioned as a defensive end as a senior.
The statistics — 30 tackles, 31⁄2 tackles for loss, zero sacks — were modest, but Davis consistently provided pressure as a pass rusher and he made a big jump in improvement from his junior season to his senior season.  
NEBRASKA (3/12): 17 teams, including DL coaches from TEN, NE, IND and DET), one FA add-on: LB Alex Davis (6-4 3/8, 250) 4.82 40, 34.5 VJ, 10-0 BJ, 4.55 SS, 7.54 3CN, 20 BP

TULSA (3/13): 20 teams, no player adds.

— Gil Brandt (@Gil_Brandt) March 16, 2020
---
Every Husker selected in the NFL draft since 2000