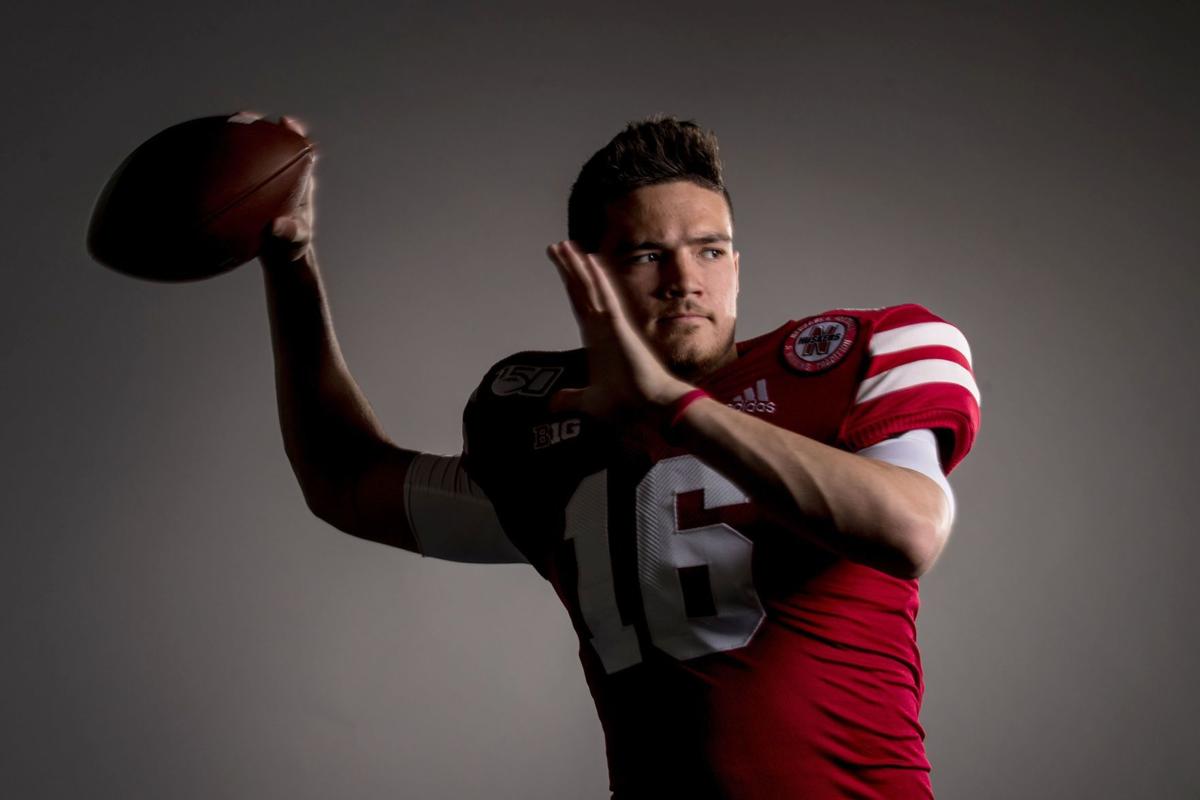 LINCOLN — If all goes according to plan, Noah Vedral will be on the same field as Nebraska come October. He will just be playing opposite the Husker defense — as the quarterback for Rutgers.
The Wahoo Neumann graduate announced his decision to play for the Scarlet Knights on Wednesday.
In December, Rutgers hired Greg Schiano for his second stint at the school after a fifth straight losing season. Its quarterback play the past four seasons has been a revolving door of incompletions, turnovers and sacks, though that may have as much to do with the players around the signal-caller as the quarterback himself.
Vedral had a variety of opportunities, including at Northern Illinois, Utah State, Boise State and others. He'll have two seasons left to play for Rutgers, which ostensibly returns most of its quarterback production from last season in Johnny Langan and Artur Sitkowski. Vedral's career numbers — compiled at Central Florida and Nebraska — are better in aggregate than either. Vedral did not respond to The World-Herald's request for comment. 
New Rutgers offensive coordinator Sean Gleeson told reporters in a conference call Tuesday that he wants a fast, physical offense.
"In regards to fast, we want to be a fast, no-huddle offense," Gleeson said, according to NJ.com. "If you could envision the best press basketball team you've ever watched, that's kind of how we want to do our business. We'll be operating primarily out of the shotgun. You'll see an aggressiveness in the way our guys line up and address the next snap that should be different."
Last season, Vedral capably filled in for an injured Adrian Martinez in two starts — both losses — against Minnesota and Indiana. Vedral completed 34 of 52 passes for 418 yards last season. He rushed for 106 yards and three touchdowns.
NU had planned to conduct some sort of spring quarterback competition — with Martinez, the incumbent two-year starter, having the edge — until the coronavirus pandemic and measures taken to restrict its spread wiped out spring camp. The absence of those workouts made it less likely Vedral or another backup, Luke McCaffrey, were going to beat out Martinez for the starting job.
So Vedral, who graduated from NU on May 9, put his name in the transfer portal in late April.
It will be his second transfer, following his move to Nebraska from UCF in early 2018.
He missed part of the 2018 season when the NCAA wouldn't declare him immediately eligible, but the NCAA eventually did so midseason. Vedral became Nebraska's backup from then on.
Photos: Noah Vedral through the years