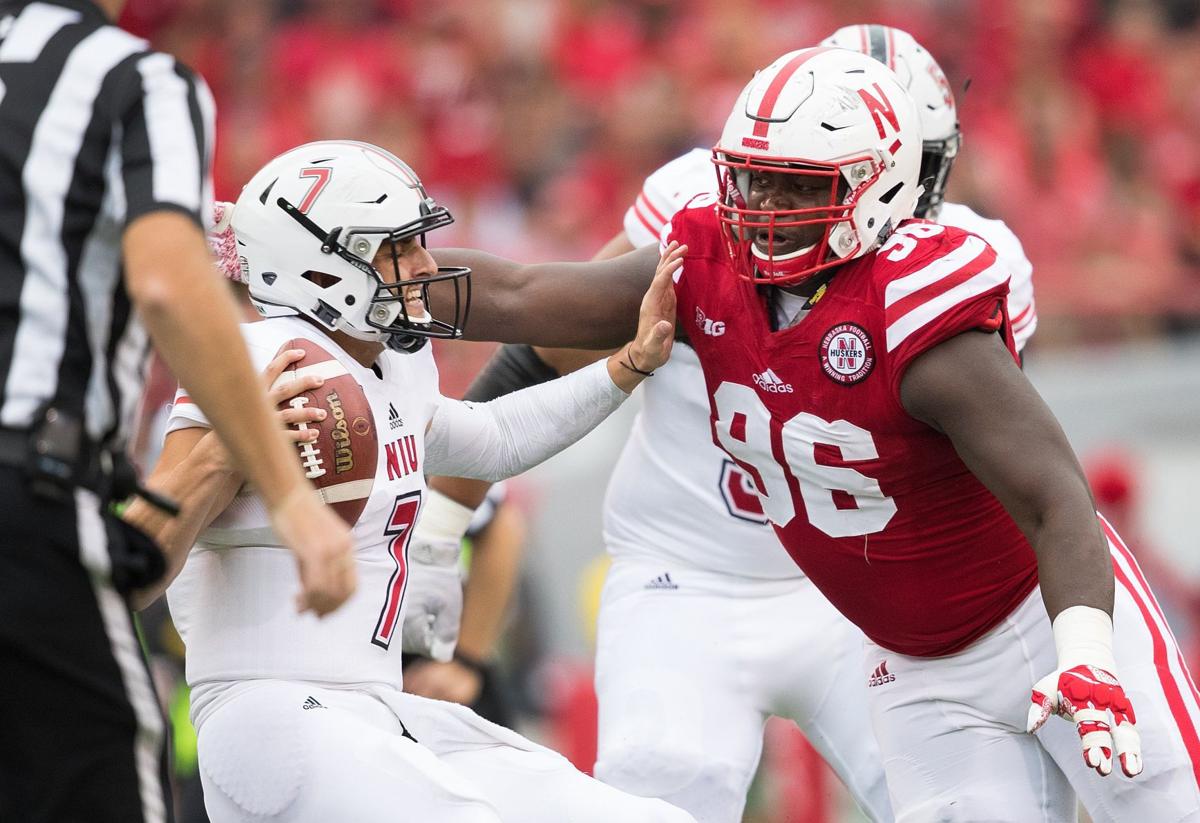 Four keys from Nebraska's 21-17 loss to Northern Illinois on Saturday, including a peculiar play, a questionable call and more.
Peculiar play: On a shaky day of ball-handling, there was plenty of weird to choose from. But let's go with Tanner Lee and Mikale Wilbon fumbling an exchange in the second quarter. The ball bounces into the line, where it's kicked five yards into the backfield. Lee picks it up and dives for a 5-yard loss.
Questionable call: Memorial Stadium was already at DEFCON 3 midway through the second quarter when Northern Illinois' Sutton Smith beat Matt Farniok and sacked Lee. The ball came out, NIU scooped it and returned it to the Husker 9. Then officials reviewed the play and determined that the ball was still in Lee's hands when he hit the ground. It was very close. After a Caleb Lightbourn punt, the reversal saved Nebraska 68 yards in field position.
Notable: The staggering number of Lee's passes that Northern Illinois got its hands on. The Husker offense was flirting with disaster all day. Not a good way to sustain drives.
Rave review: The Blackshirts played 54 snaps Saturday. But to allow only 213 yards — 3.9 per play — is another confidence boost following the disastrous first half at Oregon. Bob Diaco's defense might be better than average in the Big Ten.
How would you grade Nebraska's performance against Northern Illinois?
Nebraska's defense allowed just one touchdown, but the Huskers nonetheless fell 21-17 to Northern Illinois. How would you grade NU's overall performance?
You voted:
Photos: Nebraska takes on Northern Illinois
The Huskers fell 21-17 at home to Northern Illinois.