LINCOLN — Nebraska fans already know their new conference has become, in 10 short years, a bear of a football league. The flood of TV money, the collective rise in recruiting rankings and, of course, the rise in NFL draftees.
The Big Ten had just 20 players taken in the 2013 NFL draft. Read that again. Twenty. And just one first-round pick that year, at No. 31.
That's the league the Huskers joined.
Look at what it's become.
Last year, 40 league players were taken in the NFL draft. Seven of them went in the first round.
As you well know, none of those 40 played at Nebraska.
That single stat alone may underline the challenge in front of Husker football and coach Scott Frost. The roster of head coaches, while a little less impressive now that Urban Meyer and Mark Dantonio have retired, is strong. The league's assistant coaching salary pool starts at $3 million, and six teams topped $4 million last year.
All that money for training facilities, recruiting budgets and seasoned coaches adds up. The league's talent is better than ever. Its development is arguably better than ever.
It could be another stellar first round for the Big Ten. Count on it being a very good draft for the league, which, by the end of it, may very well rival the SEC for total players taken.
The Big Ten could — it probably won't, but it could — win the first round horse race Thursday night.
Last year, the Big Ten came close, with seven first-round picks to the SEC's nine. The ACC had seven, too. The ACC won't have nearly as good of a showing Thursday night. The SEC is expected to have double-digit first-round picks. If the cards fall right, the Big Ten could get there, too.
Three league alums — Ohio State's Chase Young and Jeffrey Okudah, plus Iowa's Tristan Wirfs — are likely top-10 picks. Technically, Joe Burrow makes four, but he belongs to the SEC much as Russell Wilson is now claimed by the Big Ten for his one season at Wisconsin.
After that, a number of players will be in the mix. Iowa defensive end AJ Epenesa was considered a shoo-in first-rounder until he ran a poor 40-yard dash time at the NFL combine, but his production, measurables and clean bill of health still make him a likely pick Thursday night. Penn State's Yetur Gross-Matos is close to a first-round lock, and Wisconsin's Zack Baun should be, given his hard-to-stop pass-rushing trait. Another Badger, Jonathan Taylor, is the best workhorse running back in the draft, a great combo of patience early and explosiveness at just the right moment. Minnesota's Antoine Winfield may be a second-round grade but he's a first-round playmaker. Damon Arnette, Cesar Ruiz and KJ Hamler are three more names to watch.
Even if some slip into the top half of the second round, look for a strong showing from the Big Ten overall. Iowa should have five players drafted. Wisconsin should have four or five, depending on whether undersized linebacker Chris Orr gets picked. Minnesota should have four. Nebraska gets back on the board. And Michigan could outpace Ohio State with eight or nine draftees.
Does the Big Ten eclipse the 40 players selected last season? It'll be close, but the Big Ten West talent out of Wisconsin, Minnesota and Iowa puts the league over the top. The SEC, which had a record 64 players taken last year, may struggle to reach that mark again, if only because a lot of league teams — Texas A&M and much of the SEC East — were pretty young in 2019.
The mock draft
1. Cincinnati Bengals — Joe Burrow, QB, LSU: A no-brainer pick as Burrow heads back to his home-state after winning the Heisman and national title in the same year. The Bengals have a long rebuild ahead, and Burrow's personality and popularity will help.
2. Washington Redskins — Chase Young, DE, Ohio State: Washington has enough needs that trading this pick — for many more picks — wouldn't be the worst thing. Young has great upside. Here's a hunch, he doesn't reach it until his second contract — outside of DC.
3. Detroit Lions — Jeff Okudah, CB, Ohio State: Back-to-back Buckeyes. This is high for a cornerback, but Okudah is the best, by far, in the draft, and Detroit has the need.
4. Miami Dolphins — Justin Herbert, QB, Oregon: First trade of the night as Herbert, who has all the tools but could use a little more short-range accuracy, heads to South Beach ahead of Tua Tagovailoa. It could be the other way around, of course.
5. New York Giants — Derrick Brown, DT, Auburn: New York drops a spot and gets a tank for a defensive lineman. All-Pro in the making who's a safer bet than Young.
6. San Diego Chargers — Tua Tagovailoa, QB, Alabama: He throws a beautiful ball and has the persona of a leader. He gets hurt easily and was surrounded by so much talent at Alabama, you wonder how hard it was for him to play well. This is a risk-reward pick.
7. Carolina Panthers — Isaiah Simmons, DP, Clemson: Consensus is strong that Simmons lands in Carolina where he can play multiple positions on defense. The best pure potential of any player in the draft.
8. Arizona Cardinals — Tristan Wirfs, OL, Iowa: Arizona desperately needs pass protection for Kyler Murray, who was sacked 46 times last season.
9. Jacksonville Jaguars — Javon Kinlaw, DT, South Carolina: A giant man — 6-foot-5, 325 pounds — who's agile and strong. Has to keep his weight in check.
10. Minnesota Vikings — CeeDee Lamb, WR, Oklahoma: The Browns want out of No. 10, the Vikes have 12 picks to play with, and a big need at receiver after trading Stefon Diggs to Buffalo.
11. New York Jets — Andrew Thomas, OT, Georgia: It's either Thomas or Louisville's Mekhi Becton here. Becton has the upside — and 364 pounds. Thomas is steadier and faced better competition.
12. Las Vegas Raiders — Jerry Jeudy, WR, Alabama: Between silky-smooth Jeudy and Henry Ruggs III, well, both are terrific. The Raiders could take either. I like Jeudy more than Ruggs. More than Lamb, for that matter.
13. San Francisco 49ers — Henry Ruggs III, WR, Alabama: Almost total consensus that the Niners go for a receiver here.
14. Tampa Bay Buccaneers — Jedrick Wills, OT, Alabama: Look for Tom Brady to have something close to first-round draft pick approval, which leads to an offensive tackle selection.
15. Denver Broncos — CJ Henderson, CB, Florida: Denver could really use one of the top three receivers. If they're all gone, Henderson should be there.
16. Atlanta Falcons — K'Lavon Chaisson, DE, LSU: Total upside pick here, as Chaisson only had one good year of production.
17 Dallas Cowboys — Yetur Gross-Matos, DE, Penn State: After losing Robert Quinn, Dallas could use another pocket crasher. Gross-Matos was very productive at Penn State.
18. Miami Dolphins — Mekhi Becton, OT, Louisville: He could be a top ten guy. He'll absolutely be a first-round guy.
19. Las Vegas Raiders — A.J. Terrell, CB, Clemson: Here's a guy who can cover Jeudy (or Ruggs, or Lamb) in practice, and Tyreek Hill during games.
20. New Orleans Saints — Jordan Love, QB, Utah State: The Saints trade with the Jags to get the best quarterback from the Group of 5 schools.
21. Philadelphia Eagles — Justin Jefferson, WR, LSU: The run on first-round pass-catchers continue. Jefferson adjusts well in the air and is an elite red zone receiver.
22. Cleveland Browns — Ezra Cleveland, OT, Boise State: The Browns bail out of the top ten and get an offensive tackle they like.
23. New England Patriots — Kenneth Murray, LB, Oklahoma: The Patriots don't panic on a QB, but take a great, roving linebacker with a value pick. Murray's a 10-year pro.
24. Jacksonville Jaguars — Jeff Gladney, CB, TCU: Jacksonville's going to take a 2-or-3-year rebuilding plan. They could very well bail out of this pick, too.
25. Minnesota Vikings — Antoine Winfield, Jr. DB, Minnesota: It makes a little too much sense, doesn't it, that the son should follow in his dad's footsteps?
26. Miami Dolphins — Jonathan Taylor, RB, Wisconsin: Six guys in 2019, including a quarterback, rushed more yards than the Dolphins did as a team. Taylor can run the ball just fine.
27. Seattle Seahawks — Josh Jones, OT, Houston: The Seahawks have to make sure Russell Wilson is properly protected.
28. Baltimore Ravens — Zack Baun, LB, Wisconsin: Love this guy for the Ravens. Speed rusher with great athleticism, Baun will make many teams happy, whoever drafts him.
29. Tennessee Titans — AJ Epenesa, DE, Iowa: Hawkeye defensive players tend to get better, remember, in the NFL. Epenesa will continue that trend.
30. Green Bay Packers — KJ Hamler, WR, Penn State: Could be Arizona State's Brandon Aiyuk here, too, but Hamler is what the Pack needs — a receiver/returner who can make plays after the catch.
31. San Francisco 49ers — Cesar Ruiz, C, Michigan: The Niners add a good interior lineman who can help with the run game.
32. Kansas City Chiefs — Damon Arnette, CB, Ohio State: A Super Bowl repeat likely hinges on the pass defense. Everything else is in place for a repeat.
---
Every Husker selected in the NFL draft since 2000
Photos: Every Husker selected in the NFL draft since 2000
2021 Matt Farniok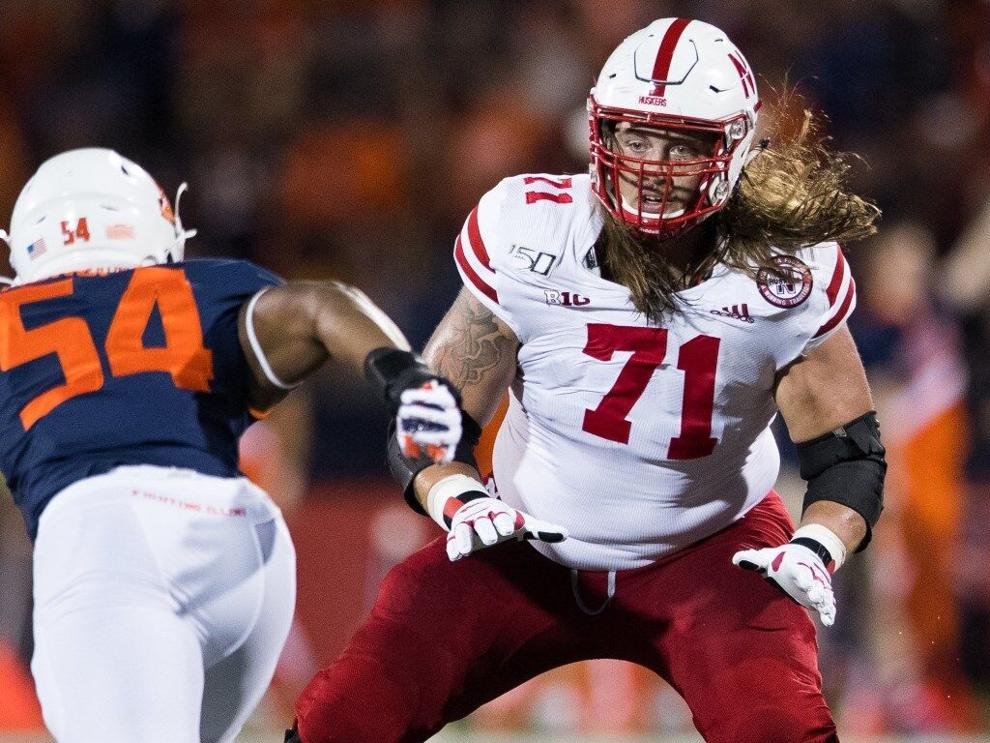 2021 Brenden Jaimes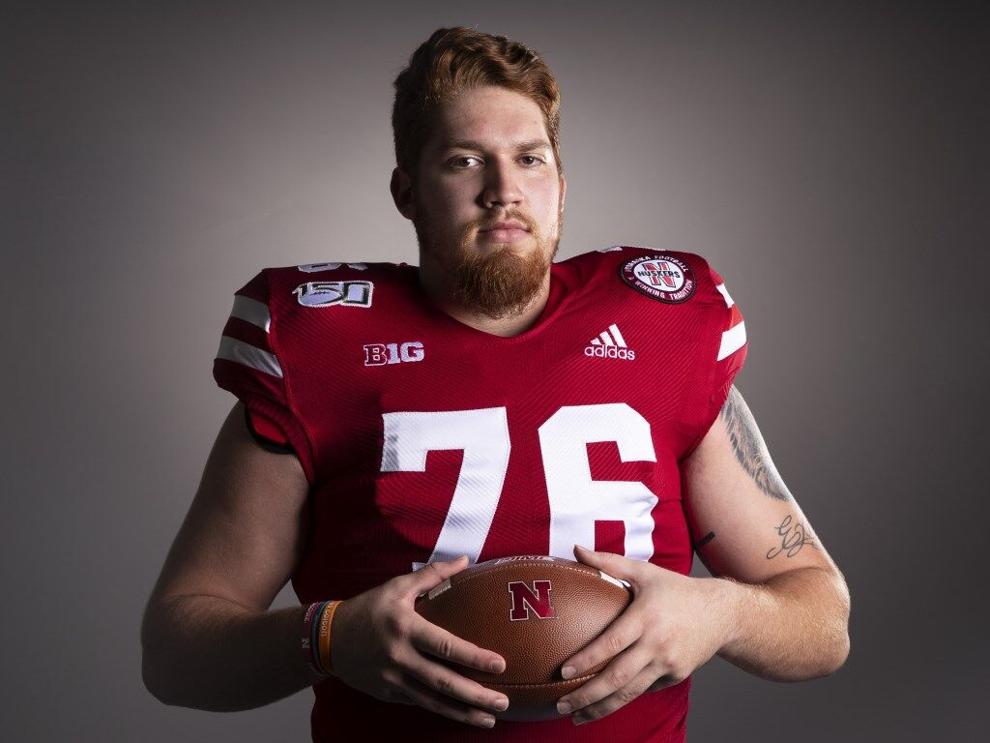 2020 Carlos Davis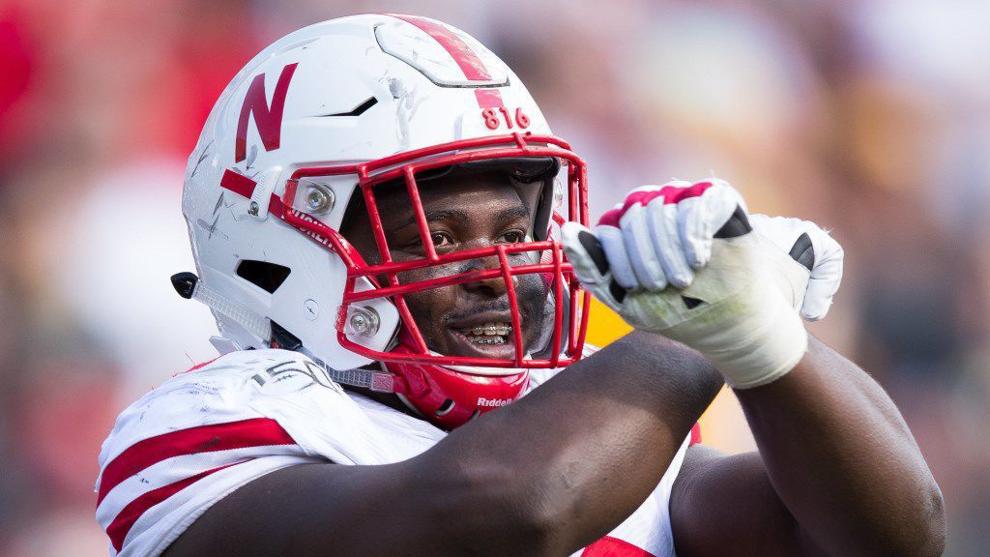 2020 Khalil Davis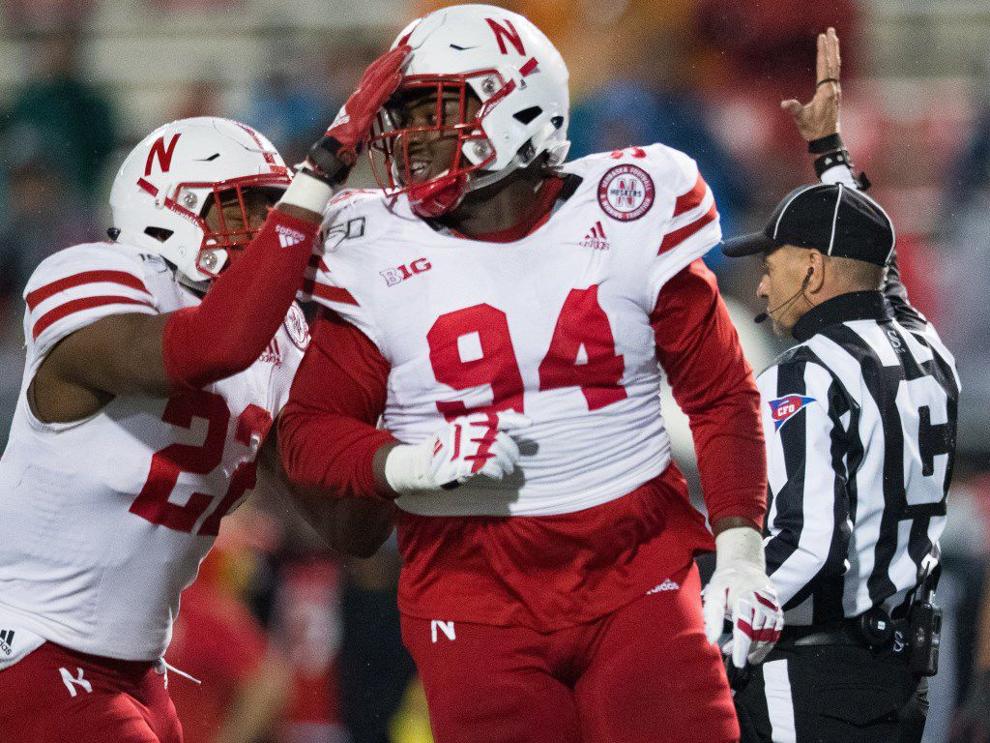 2018 Tanner Lee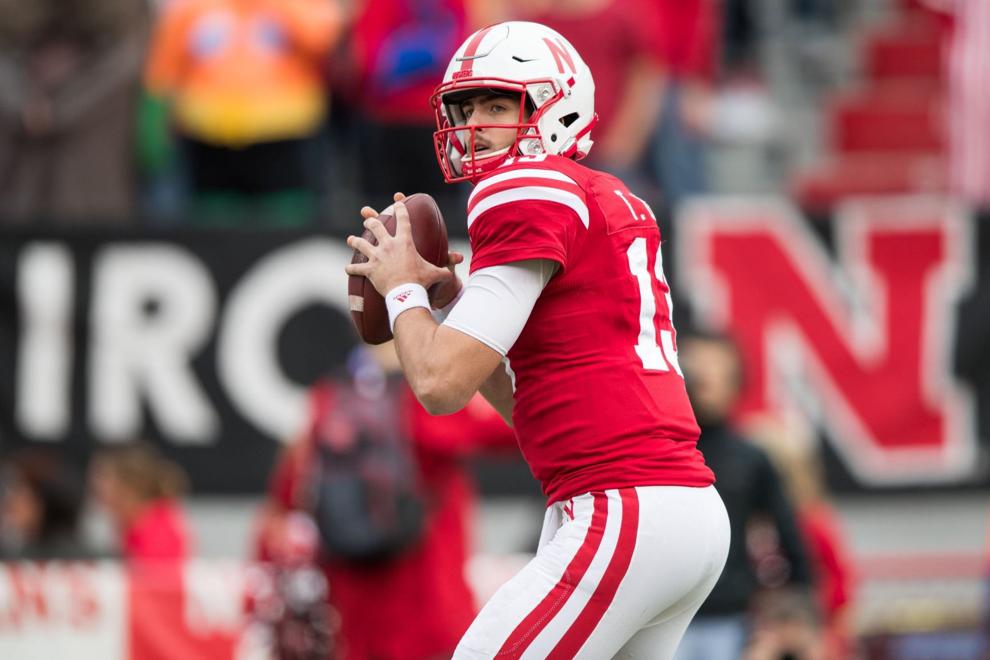 2017 Nate Gerry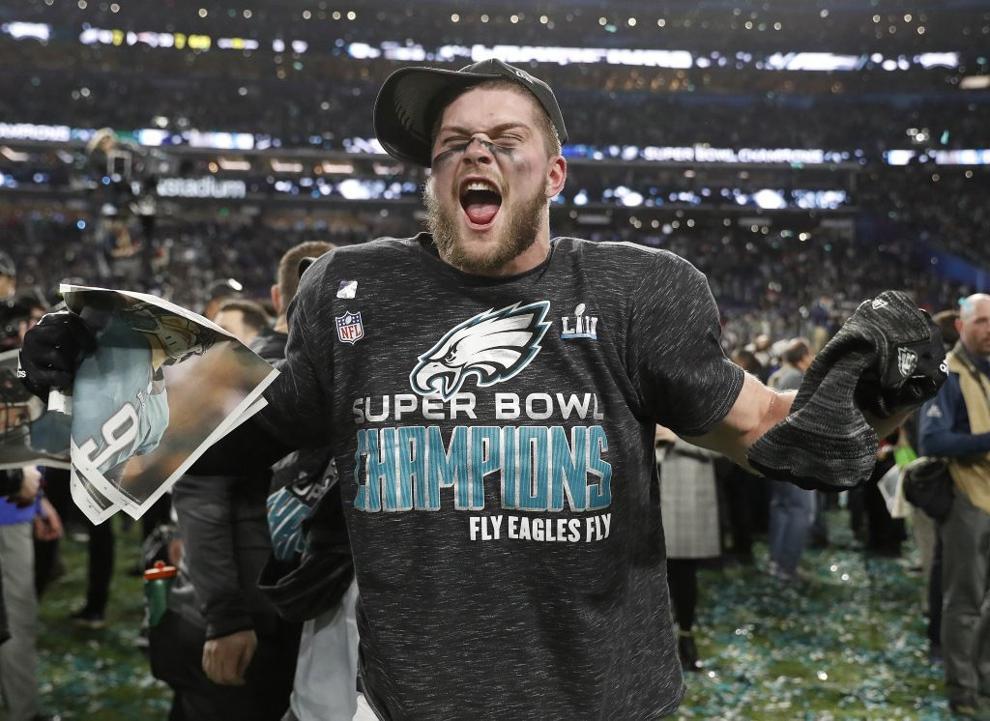 2016 Maliek Collins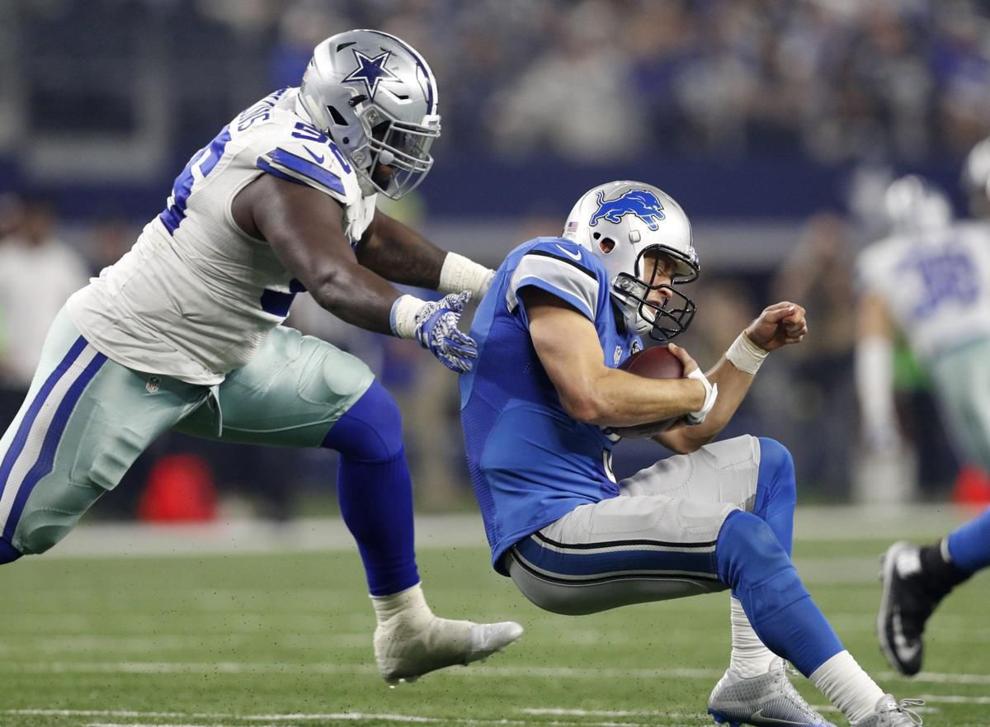 2016 Vincent Valentine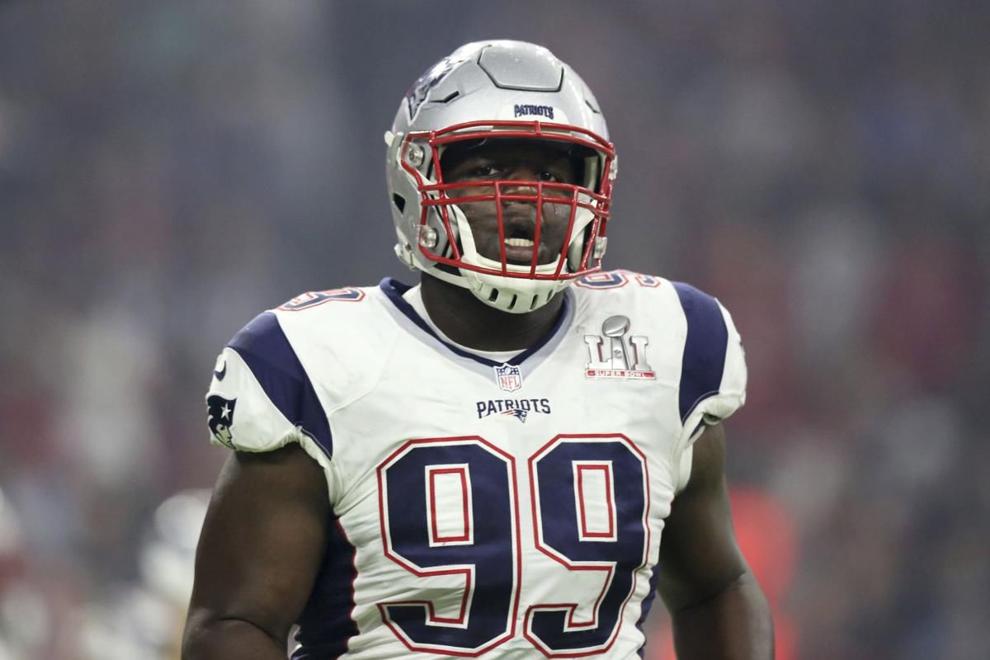 2016 Alex Lewis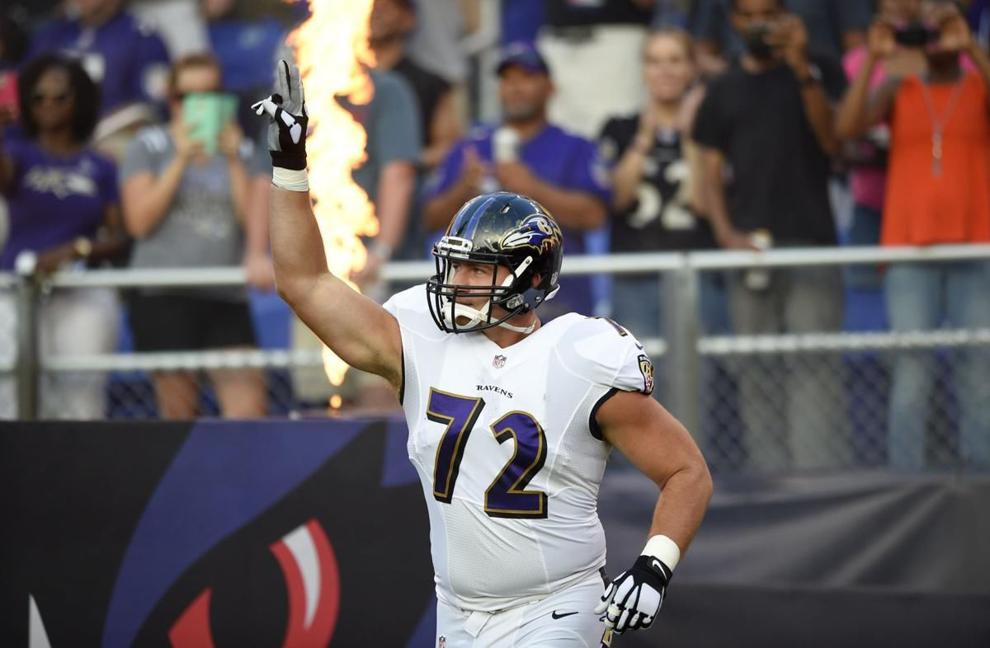 2016 Andy Janovich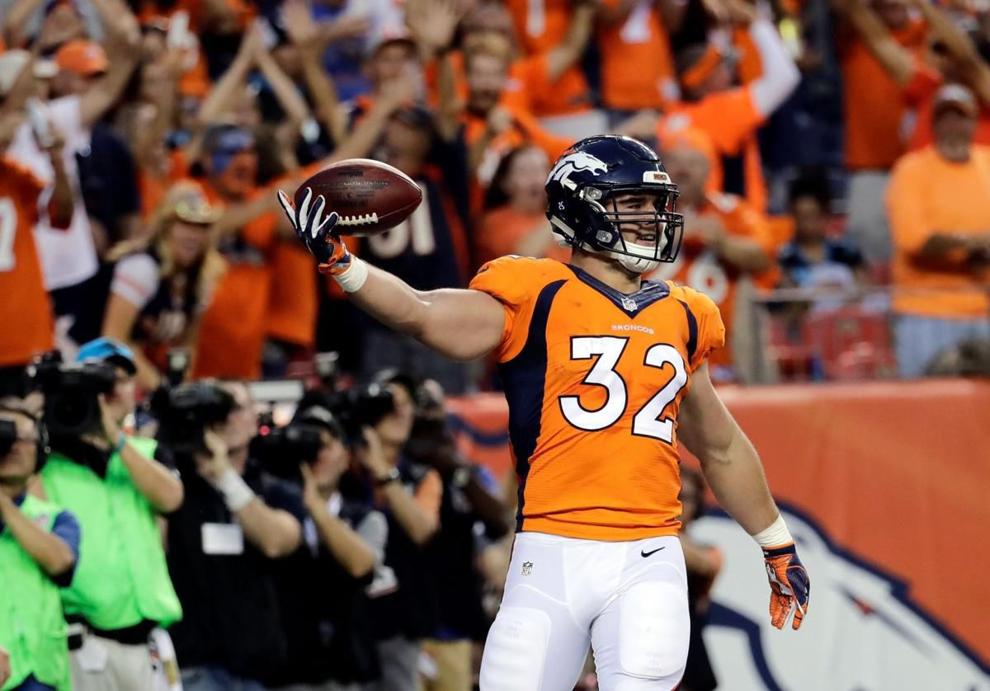 2015 Ameer Abdullah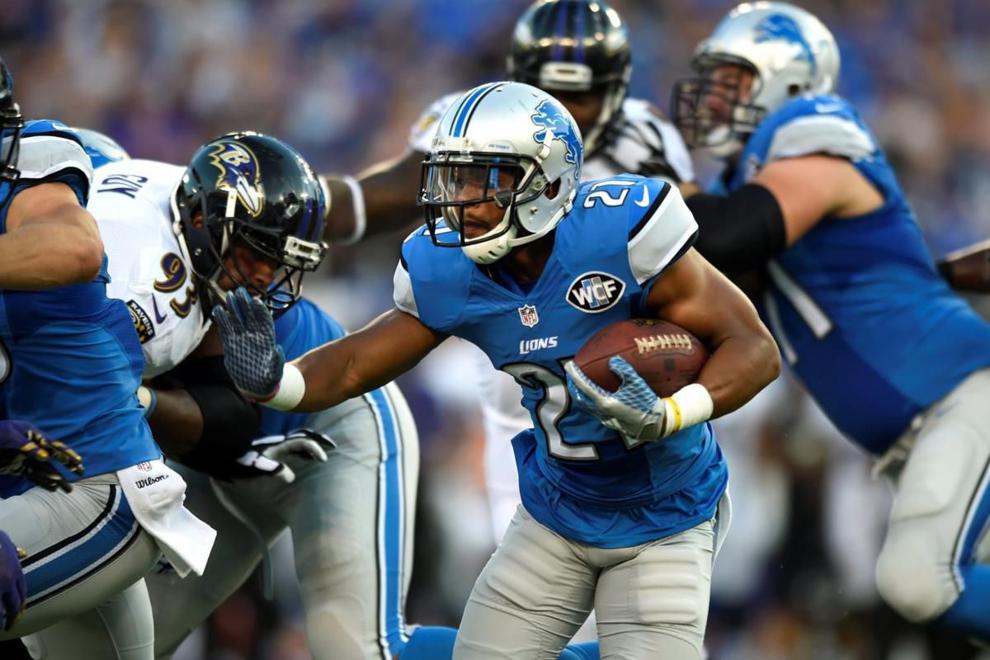 2015 Randy Gregory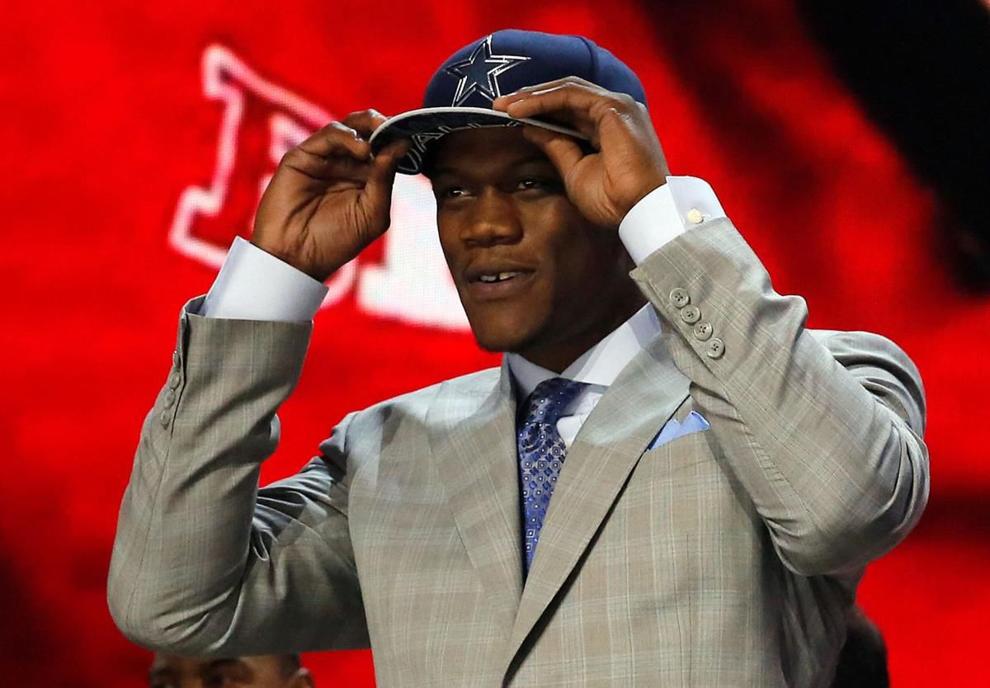 2015 Kenny Bell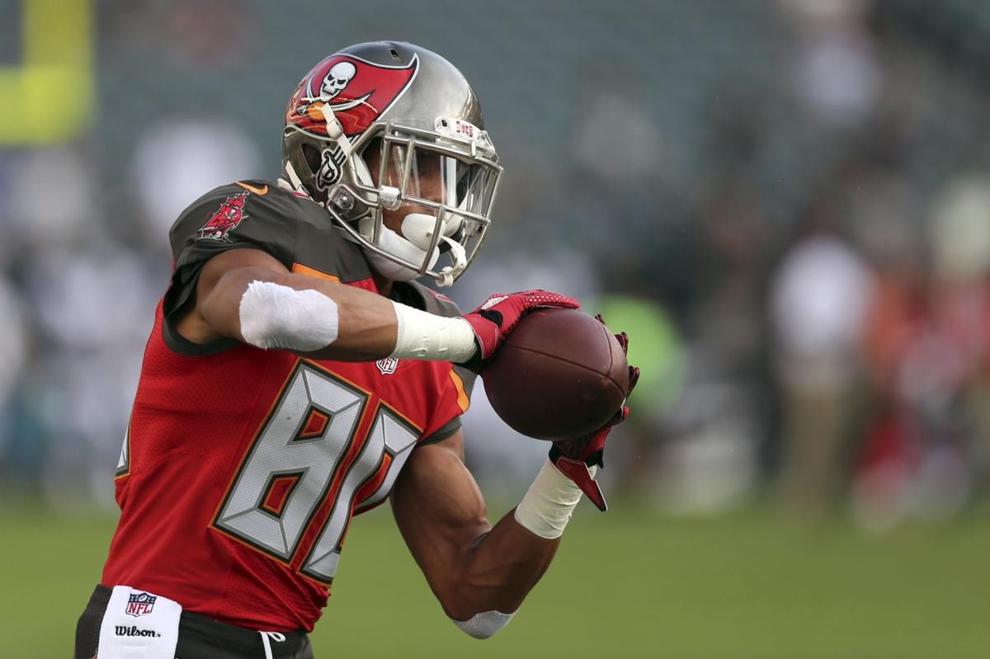 2014 Stanley Jean-Baptiste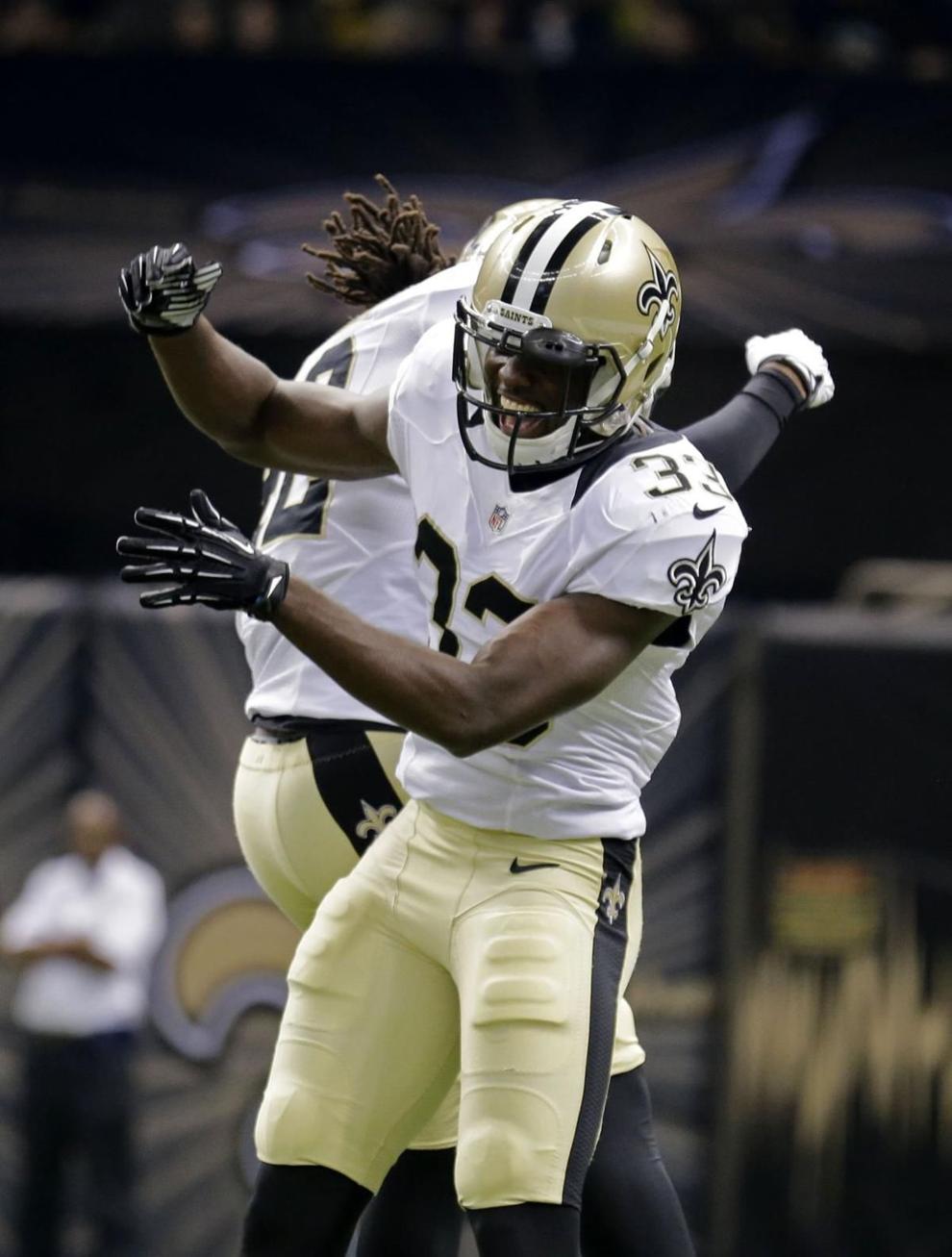 2014 Spencer Long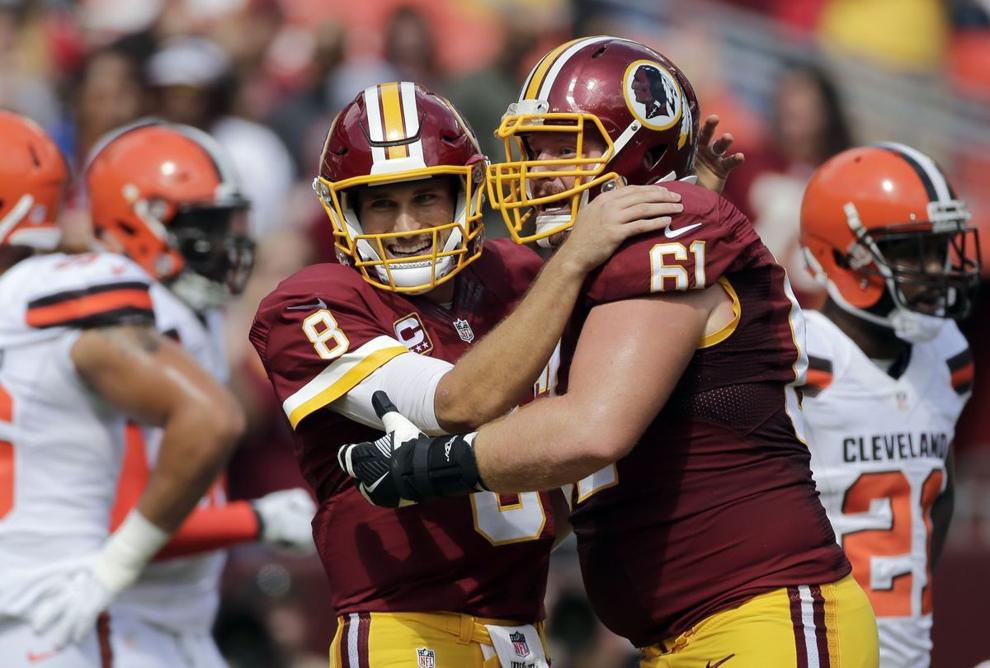 2014 Quincy Enunwa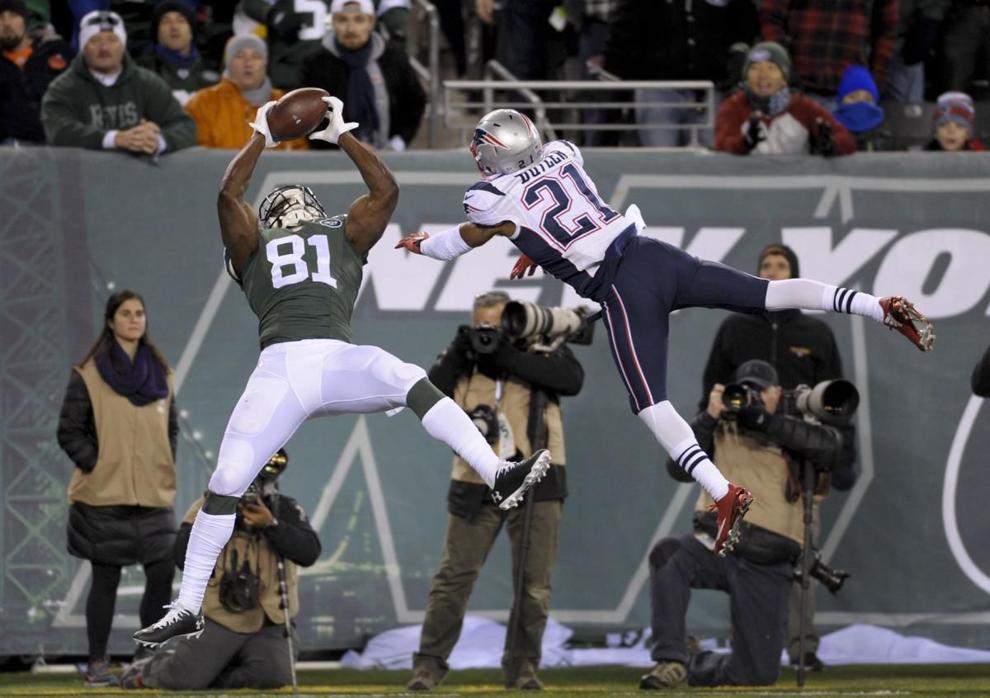 2013 Rex Burkhead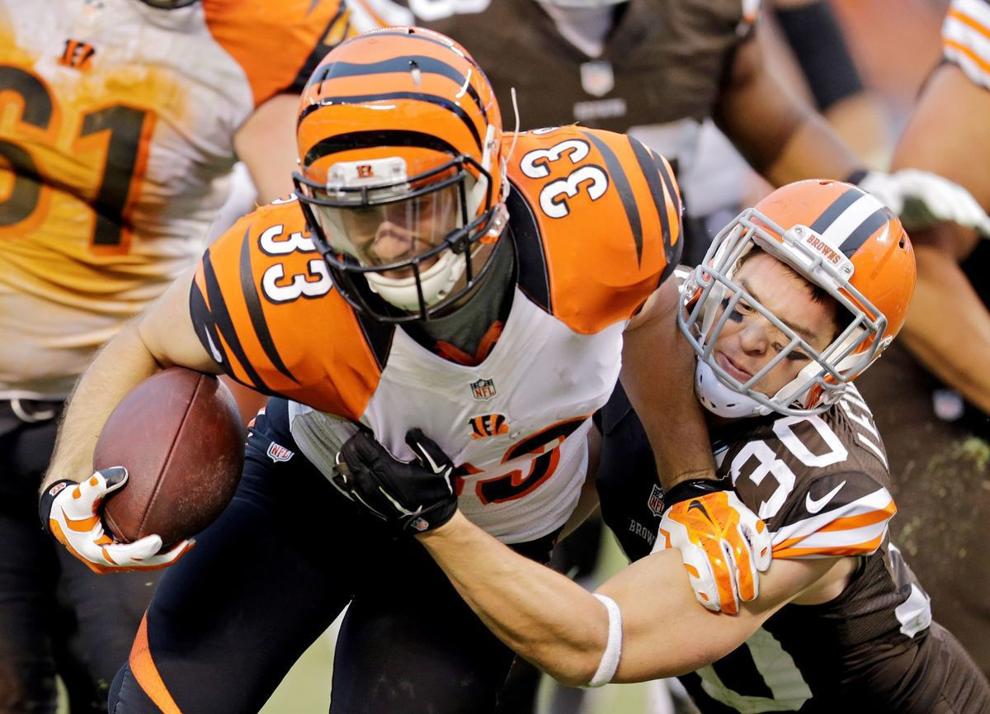 2013 Daimion Stafford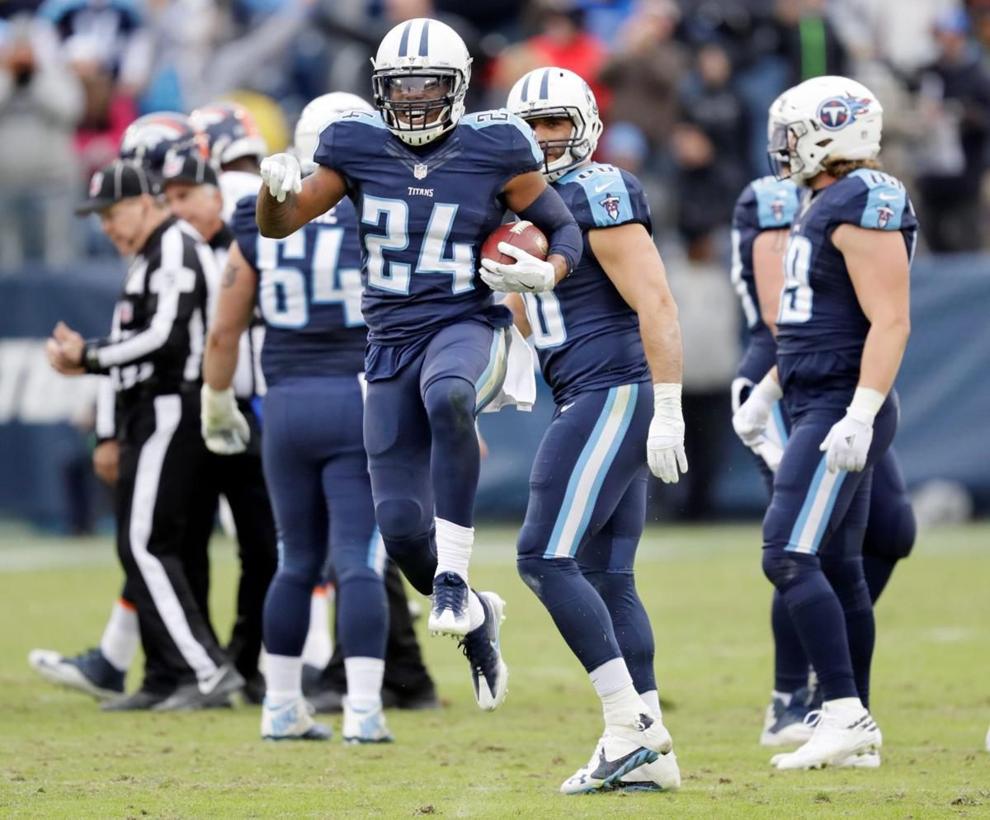 2012 Lavonte David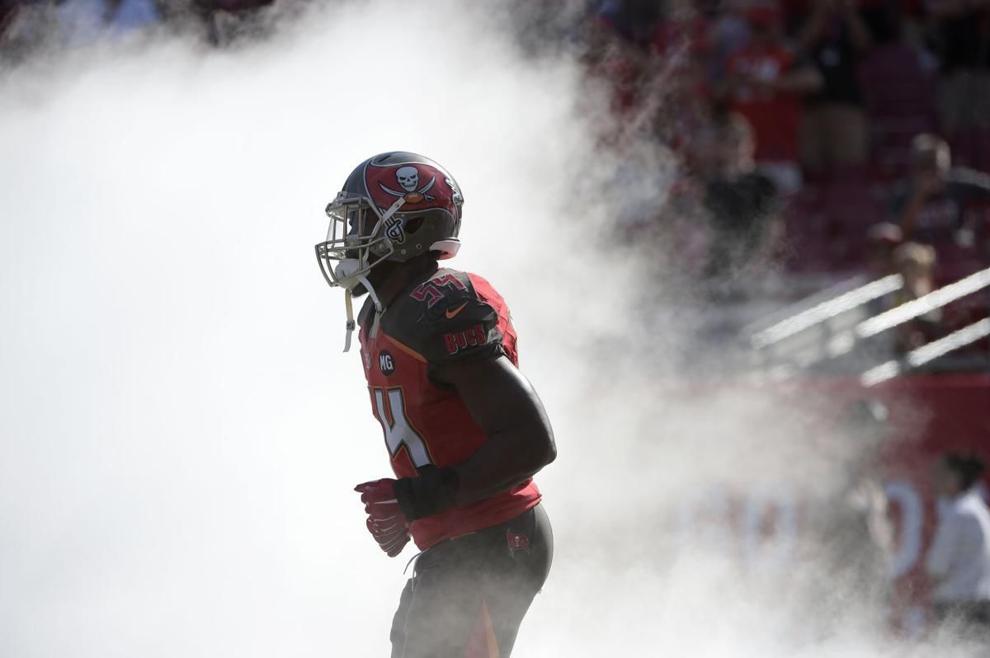 2012 Jared Crick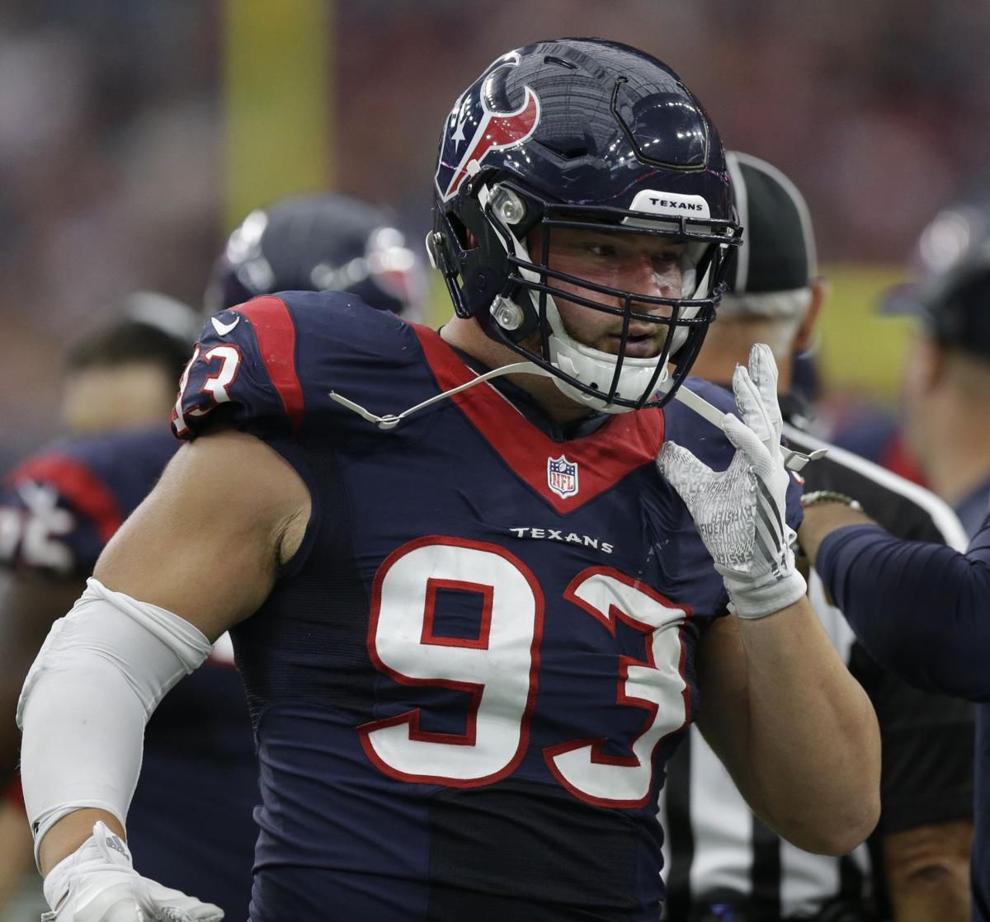 2012 Alfonzo Dennard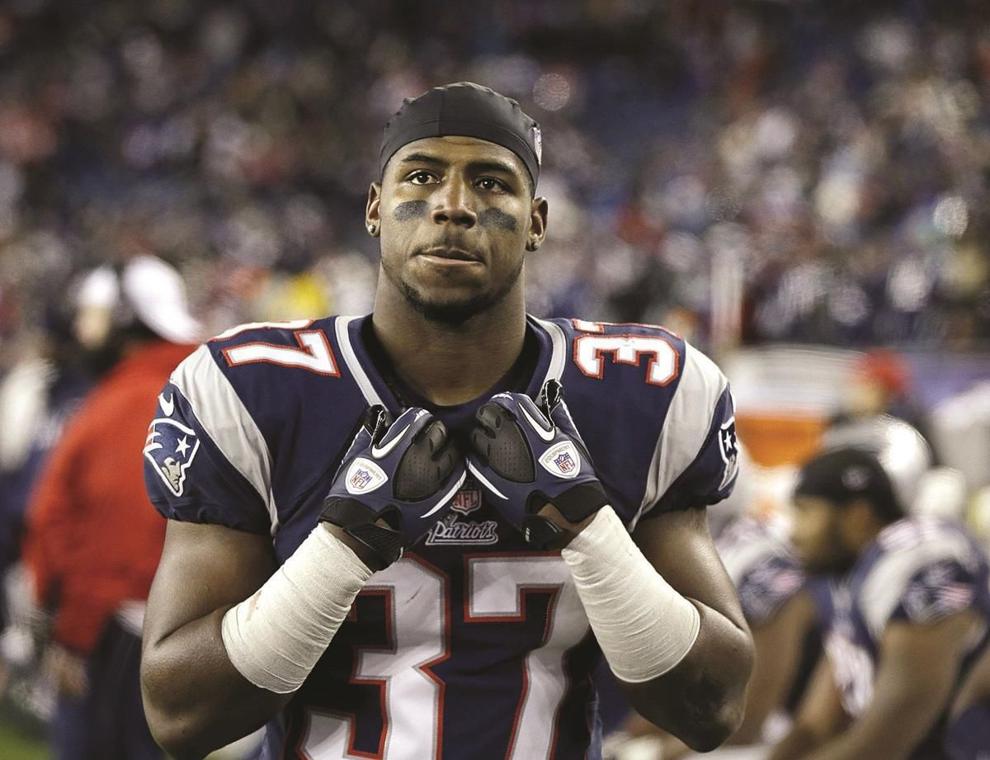 2012 Marcel Jones
2011 Prince Amukamara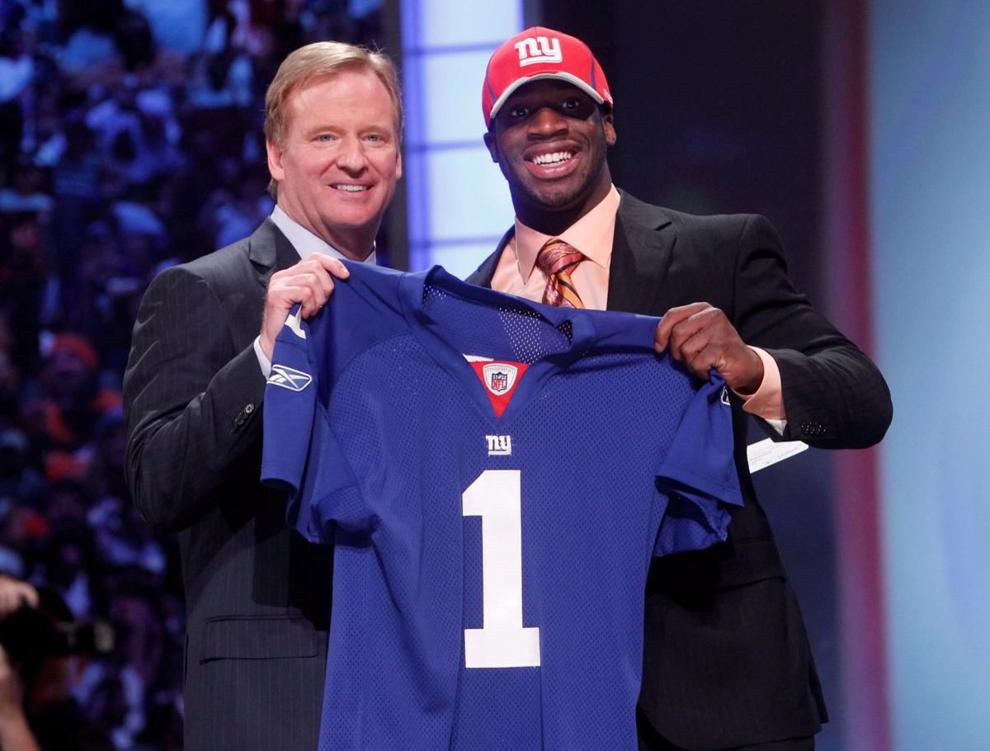 2011 Roy Helu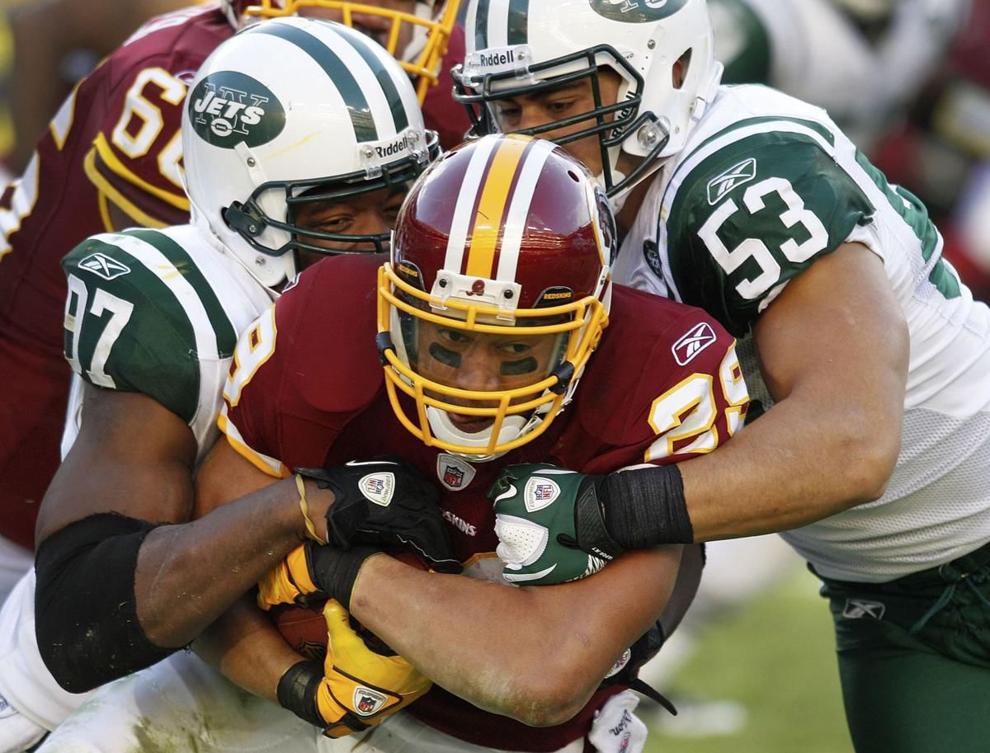 2011 Alex Henery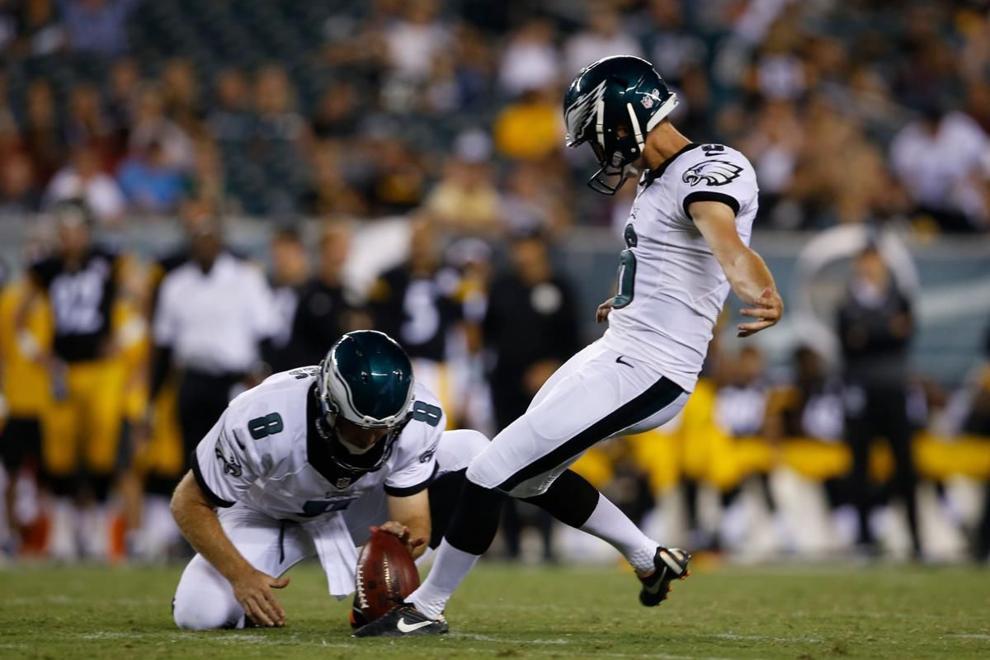 2011 Dejon Gomes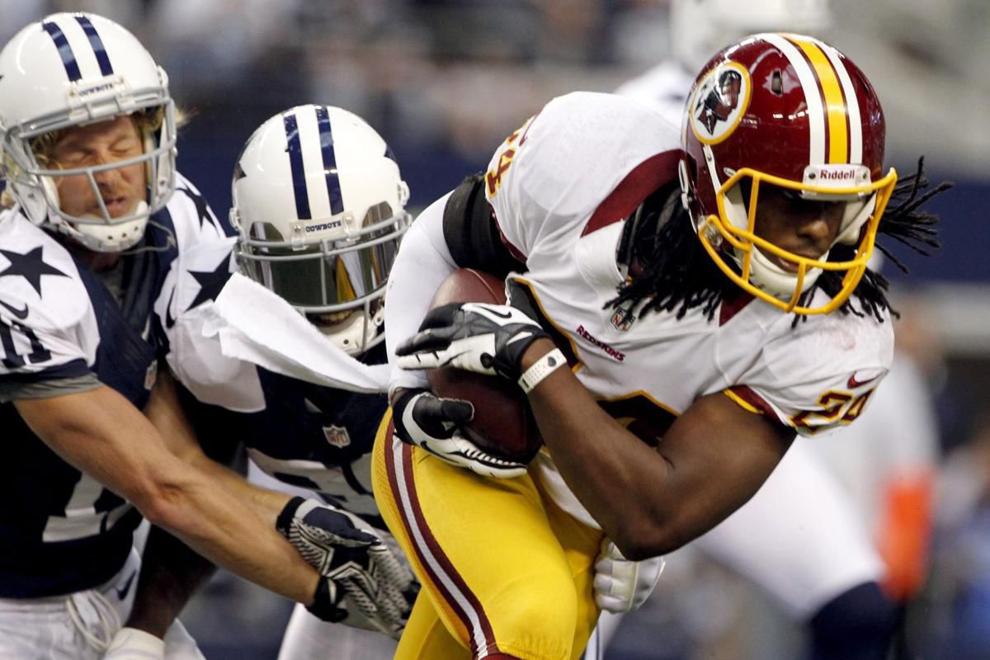 2011 Niles Paul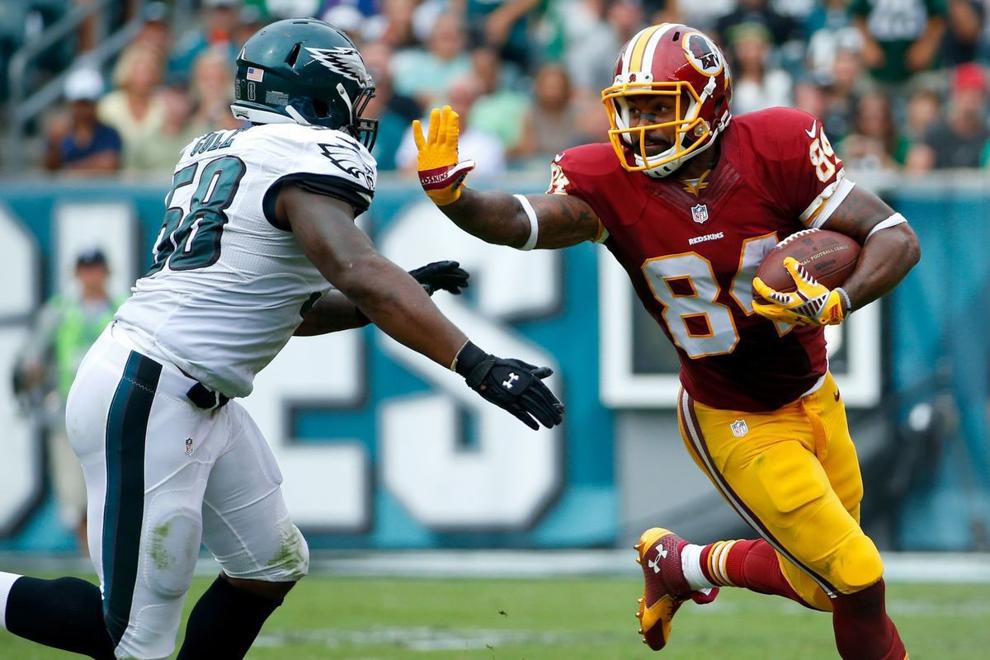 2011 Keith Williams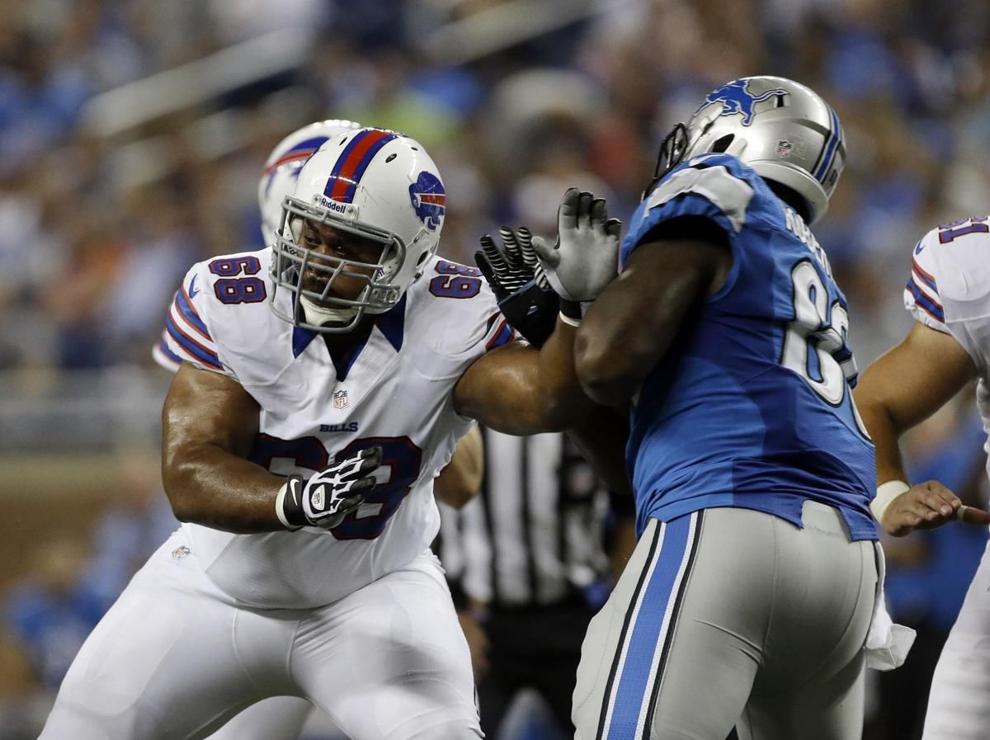 2011 Eric Hagg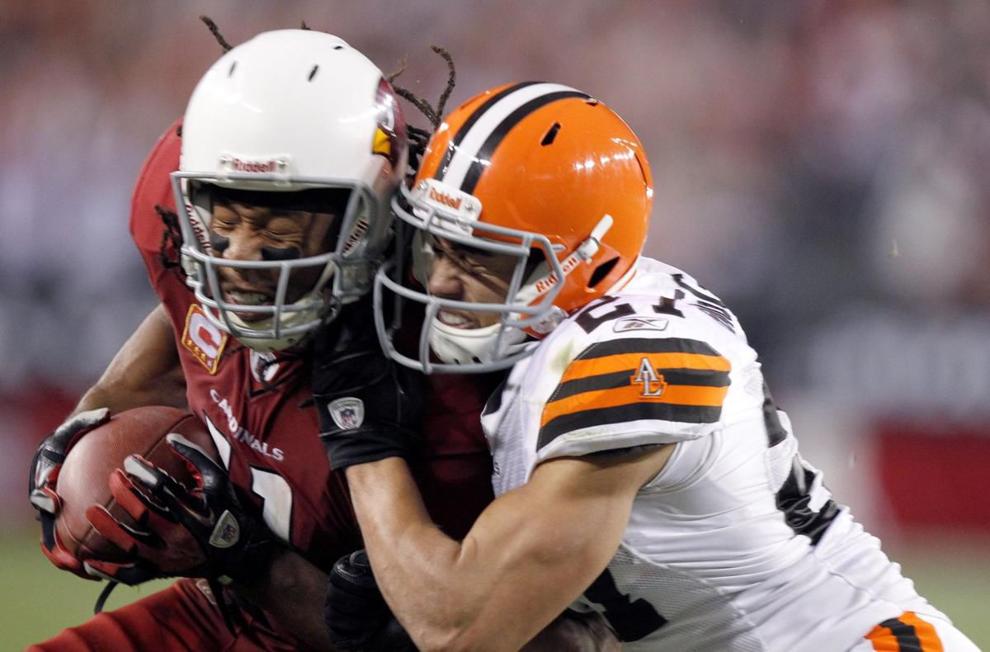 2010 Ndamukong Suh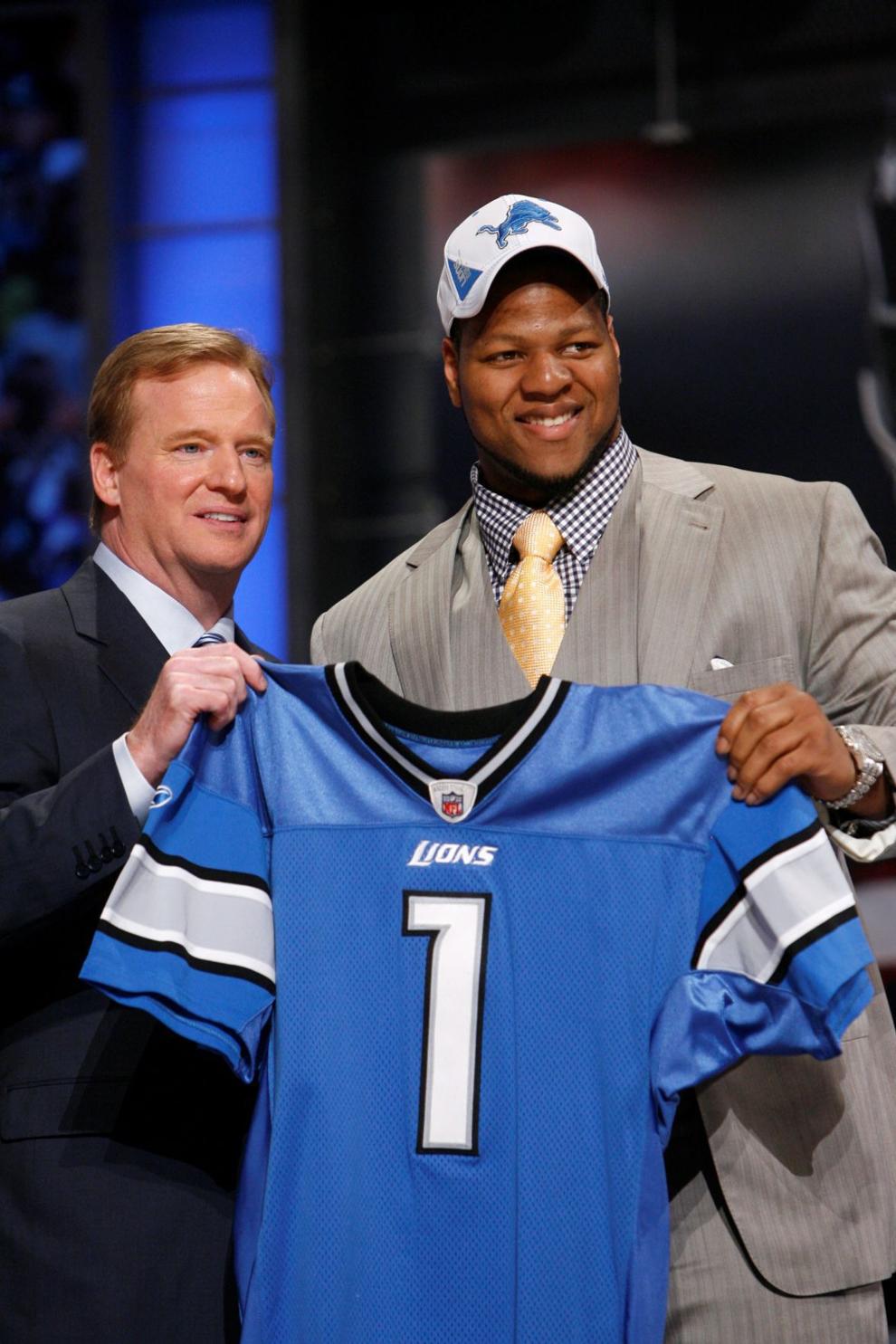 2010 Phillip Dillard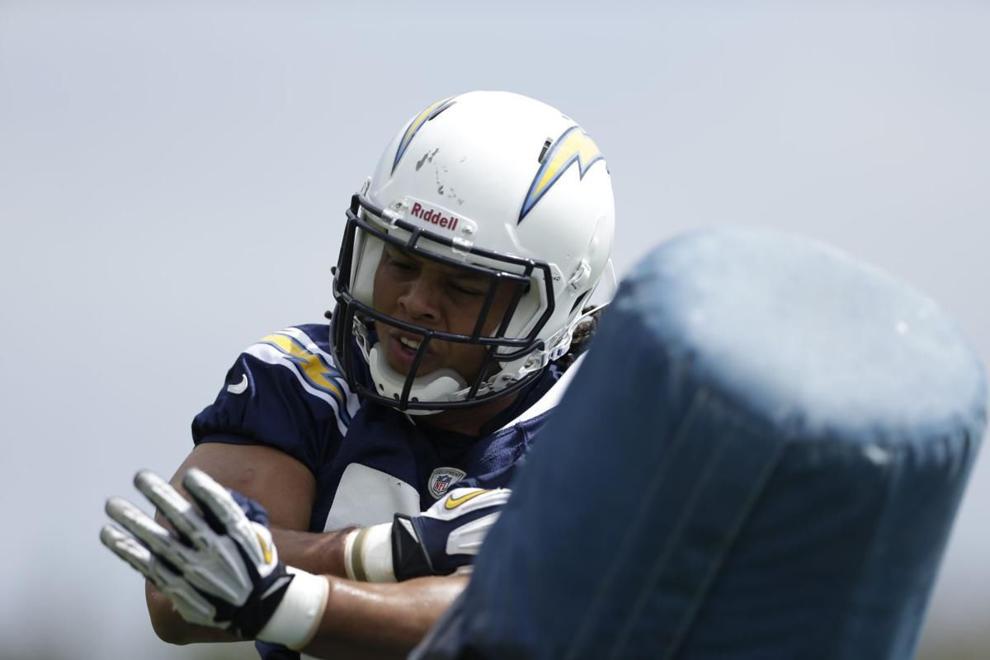 2010 Larry Asante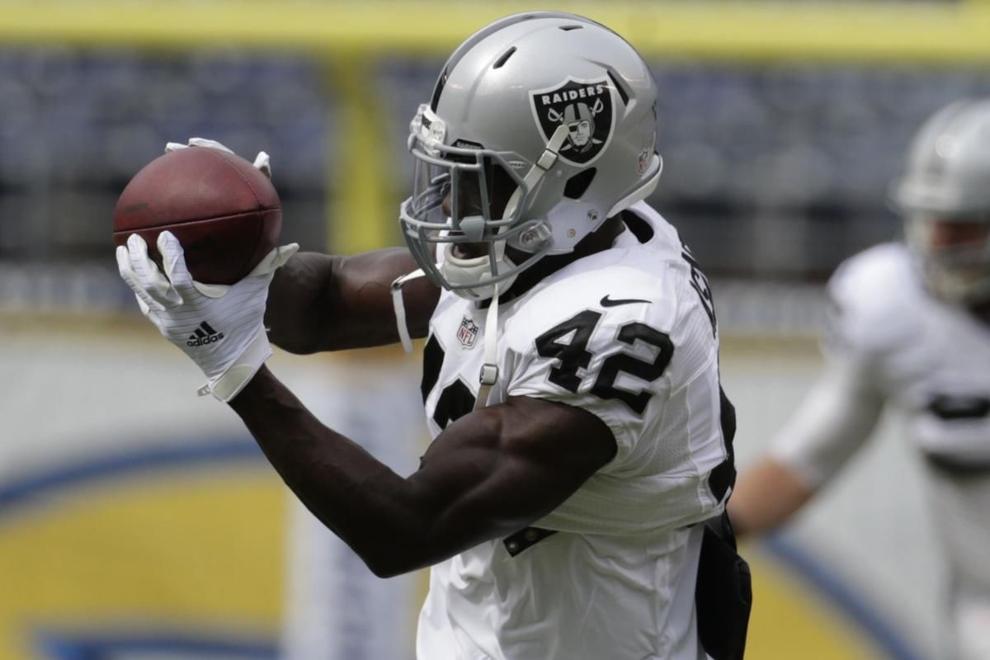 2009 Cody Glenn
2009 Matt Slauson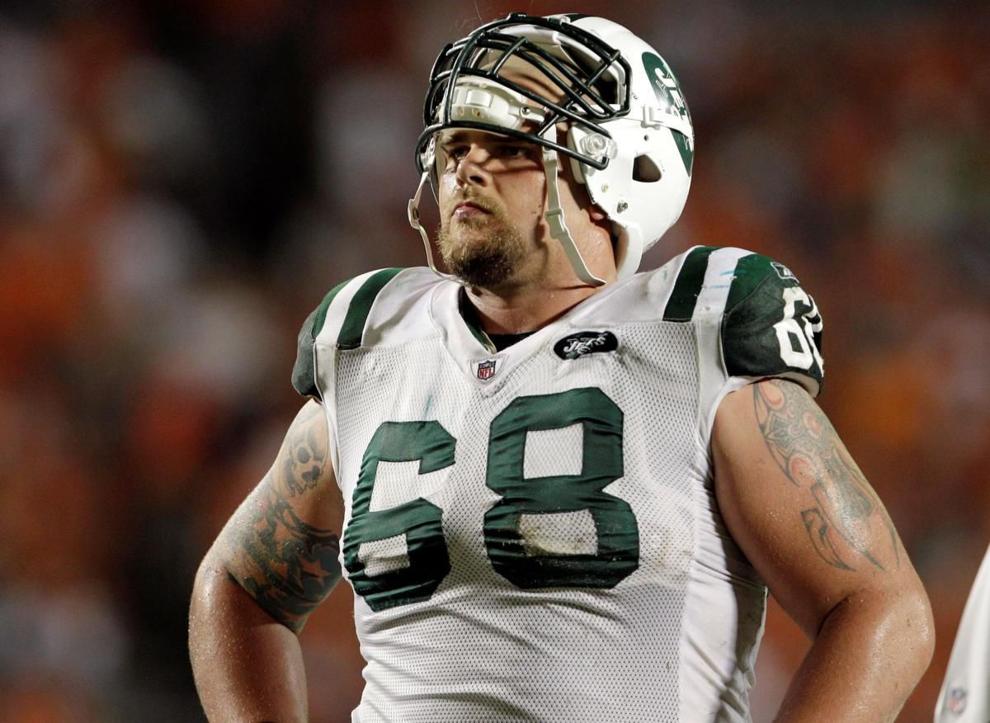 2009 Lydon Murtha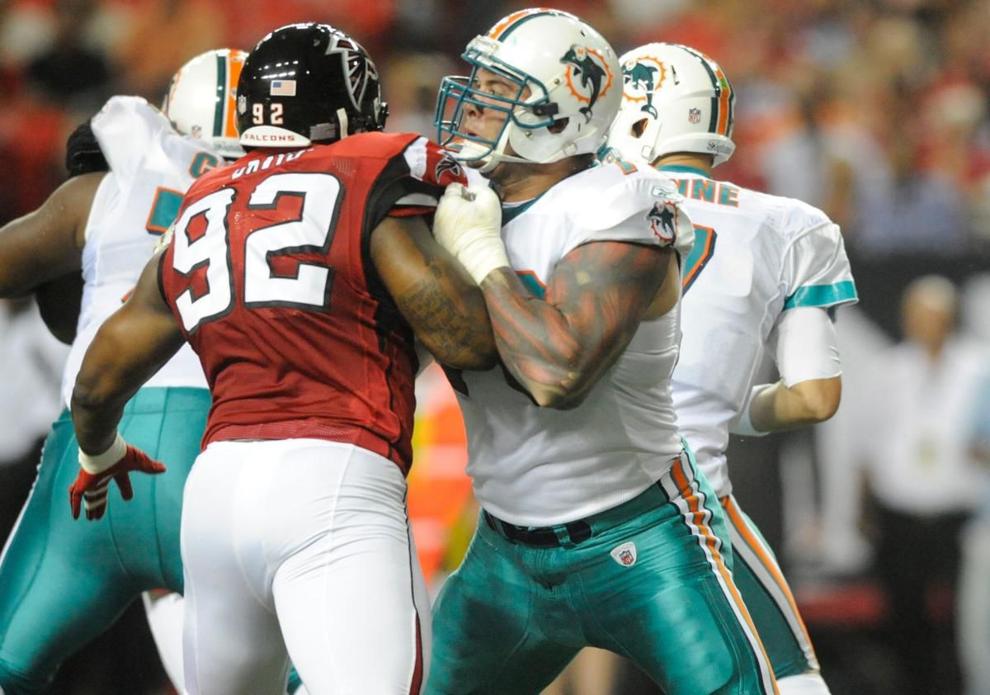 2008 Zack Bowman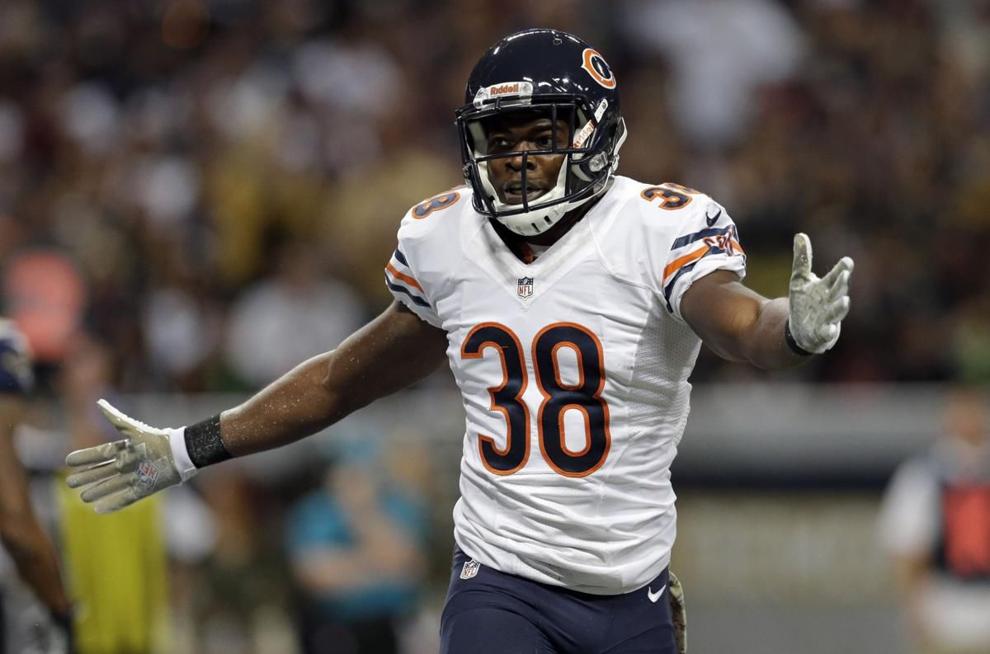 2008 Carl Nicks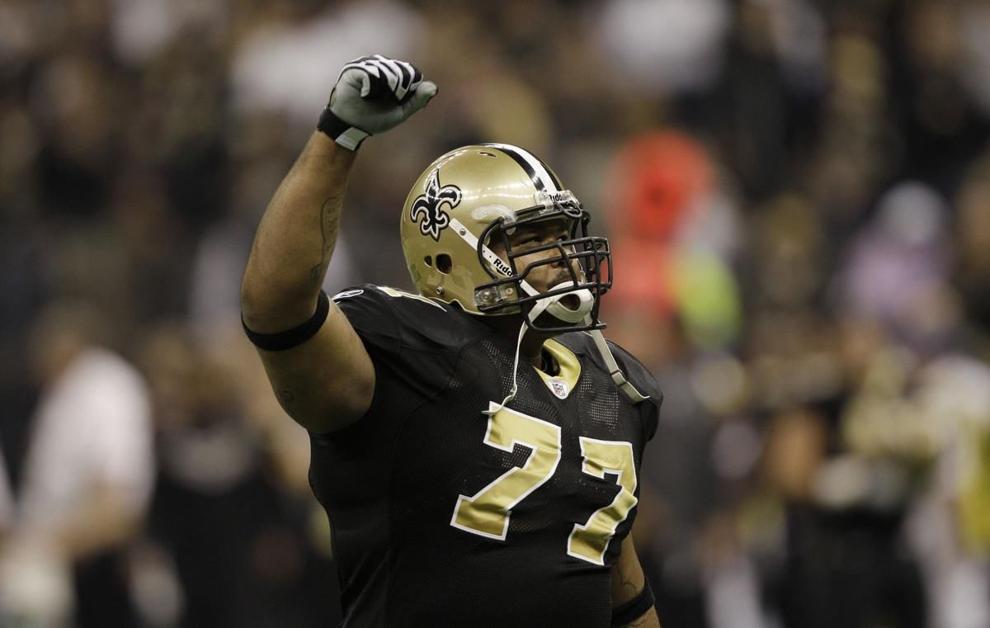 2008 Bo Ruud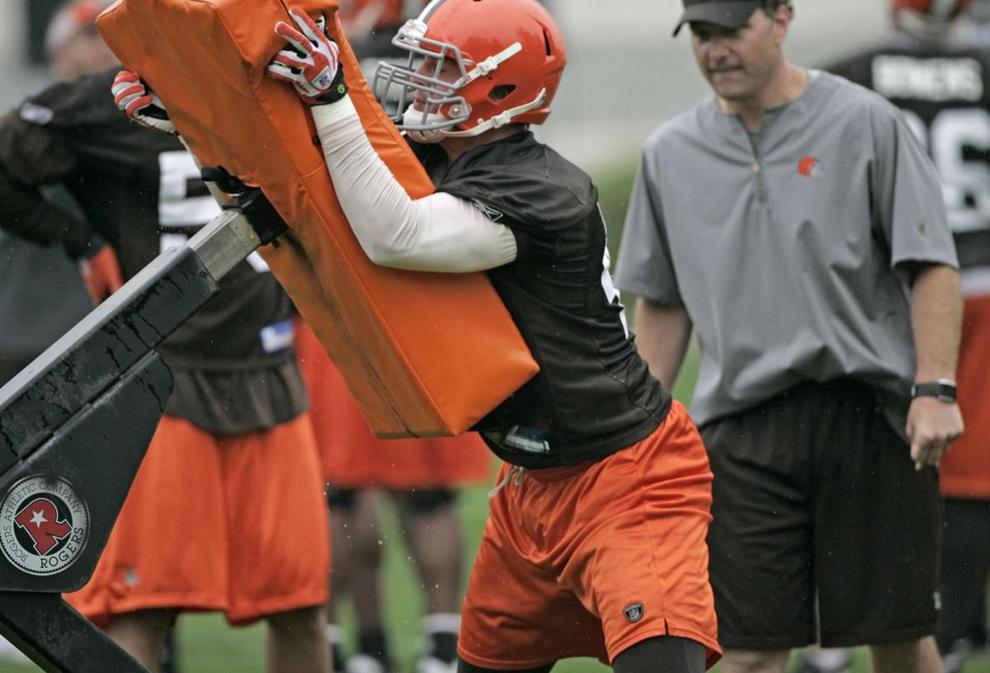 2007 Adam Carriker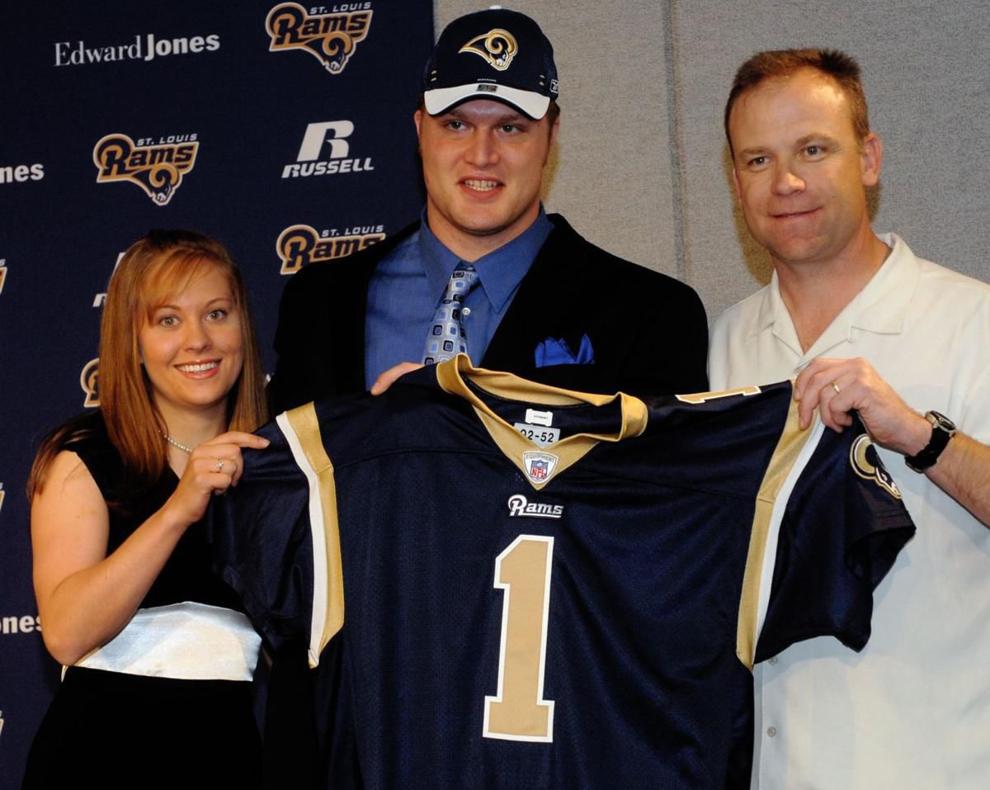 2007 Brandon Jackson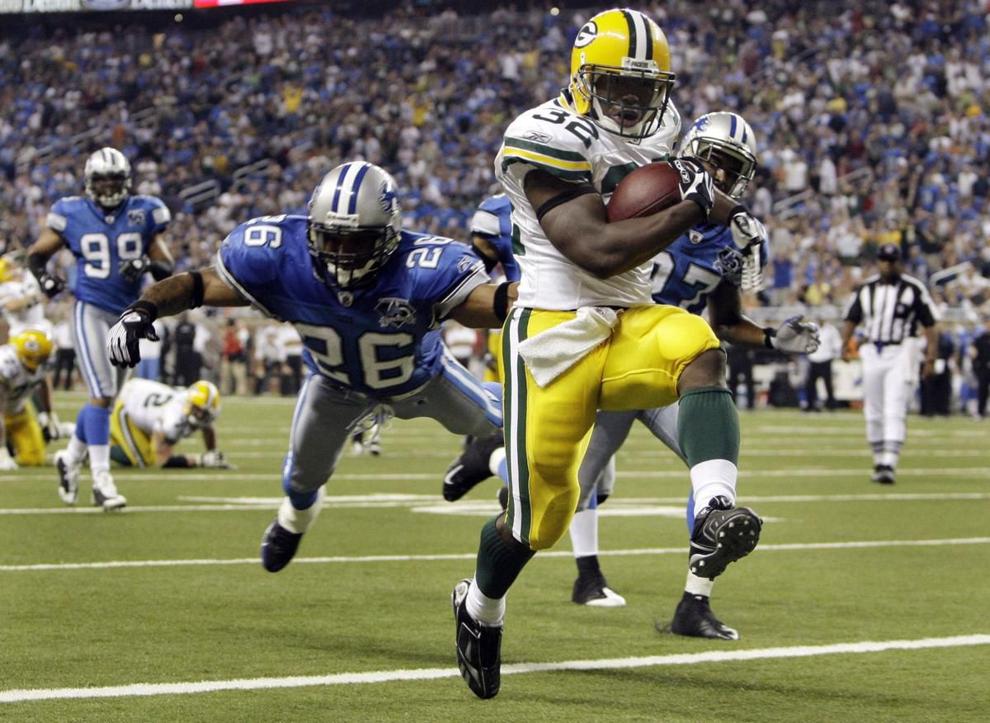 2007 Stewart Bradley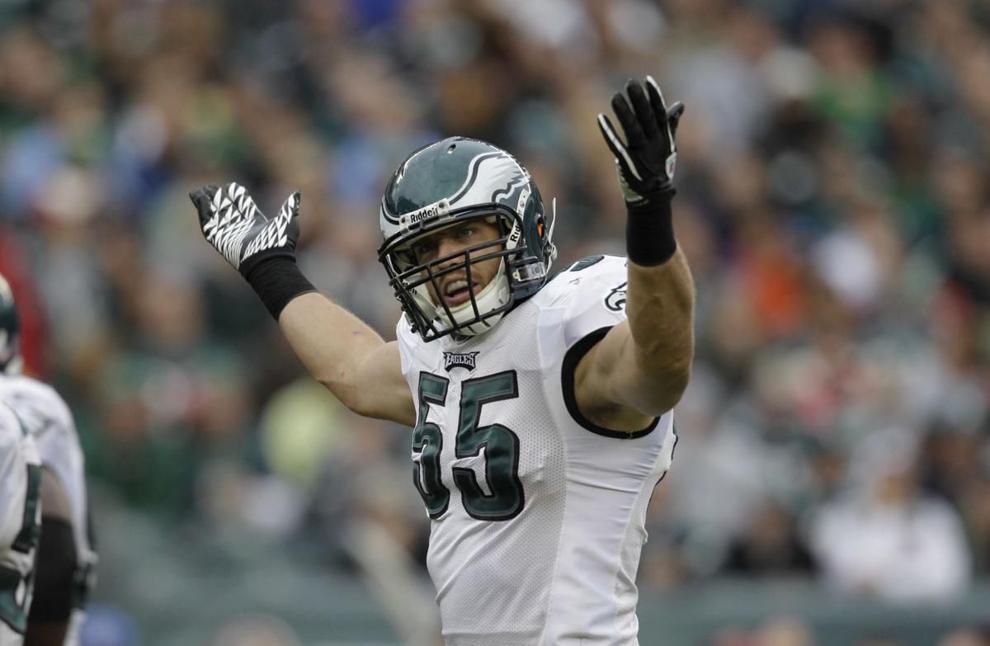 2007 Jay Moore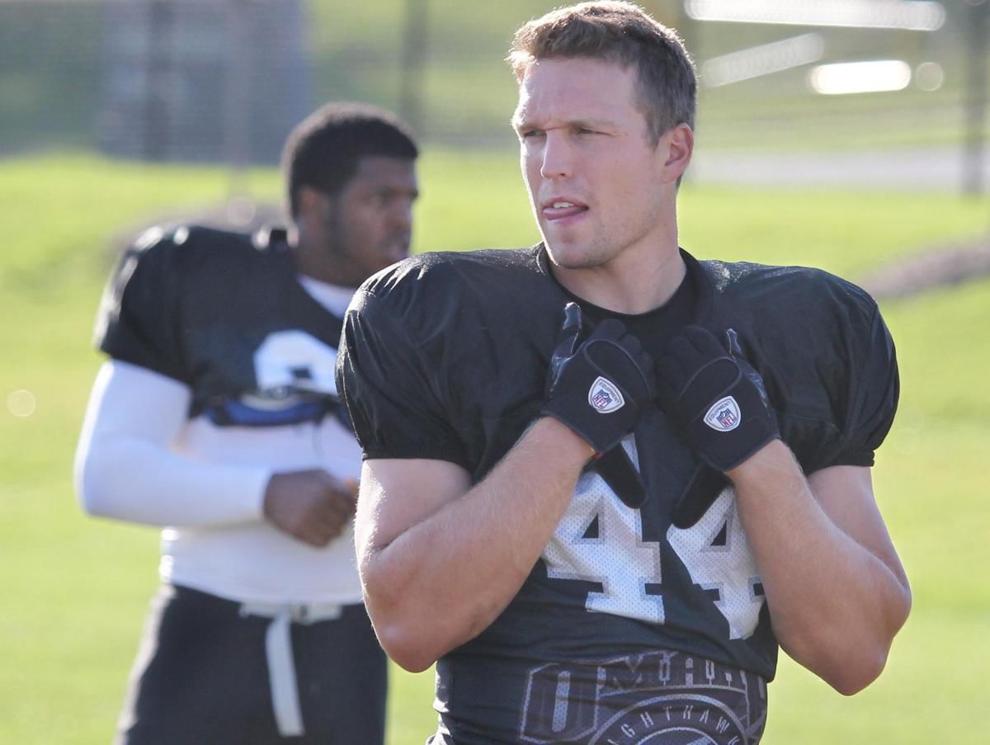 2006 Daniel Bullocks
2006 Sam Koch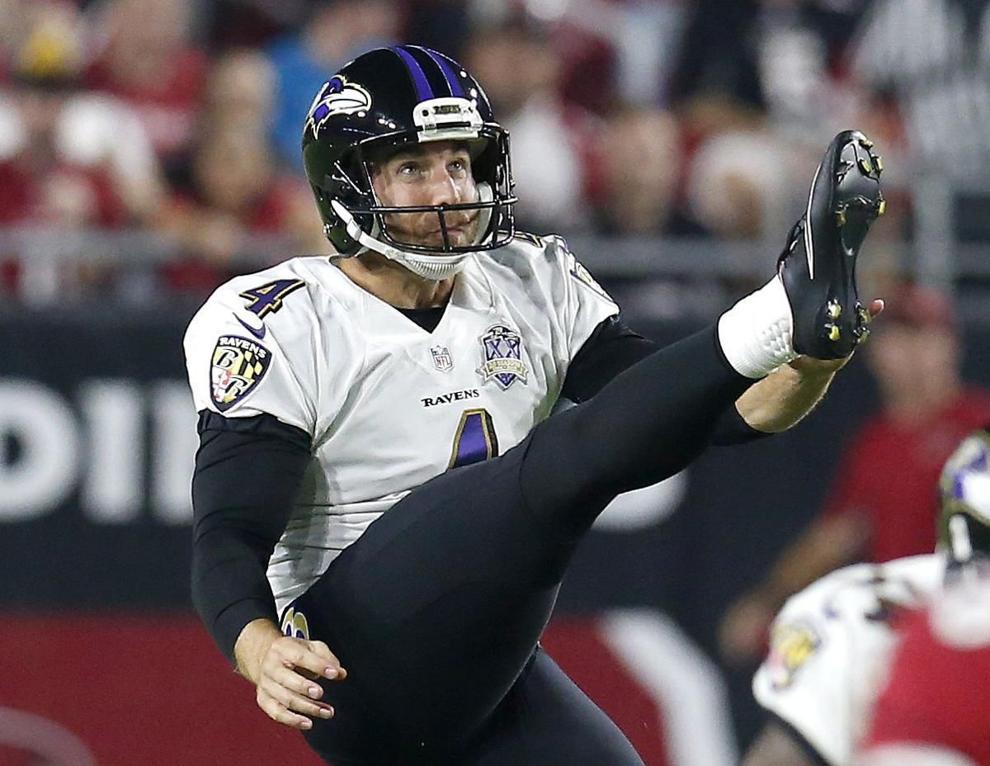 2006 Le Kevin Smith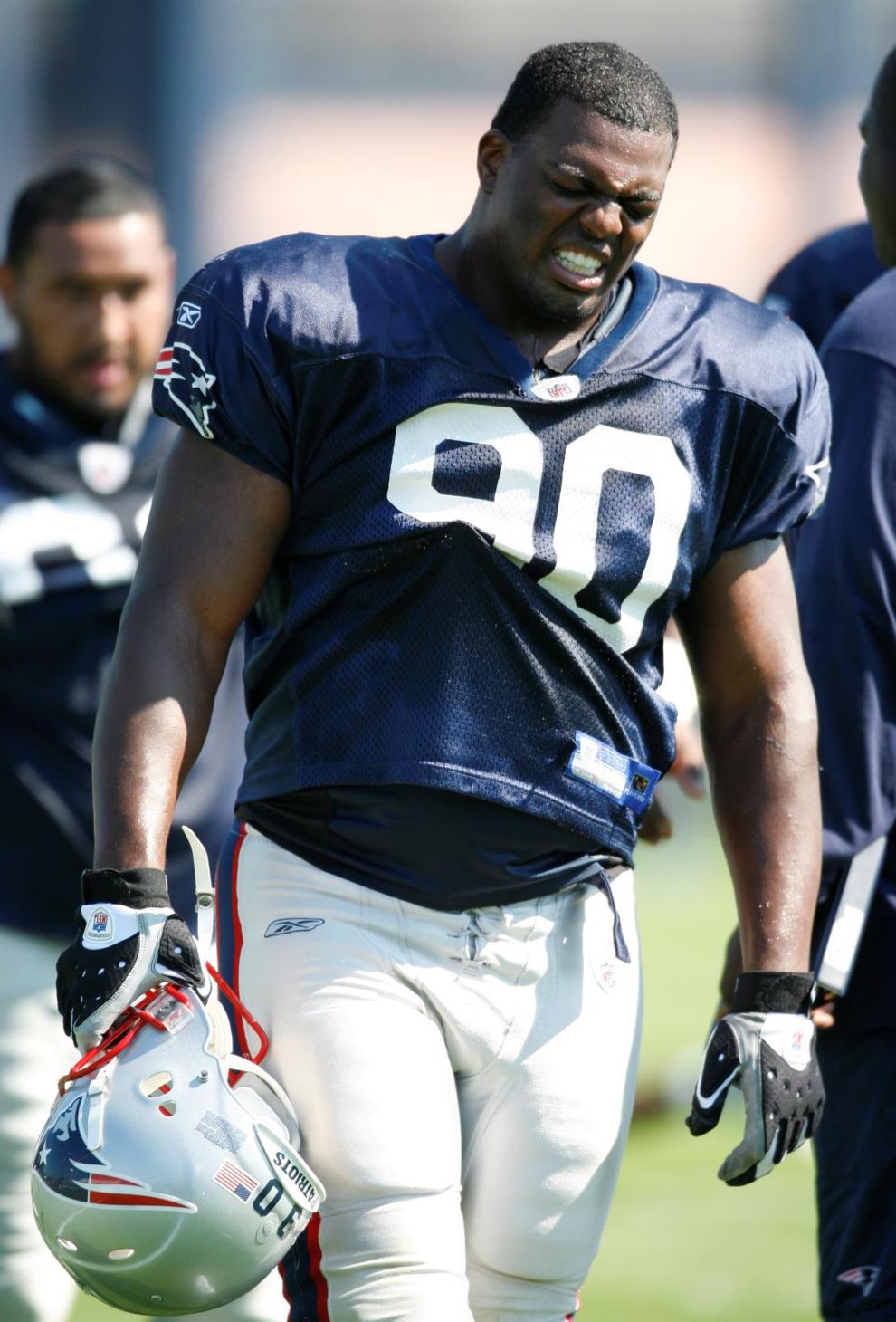 2006 Titus Adams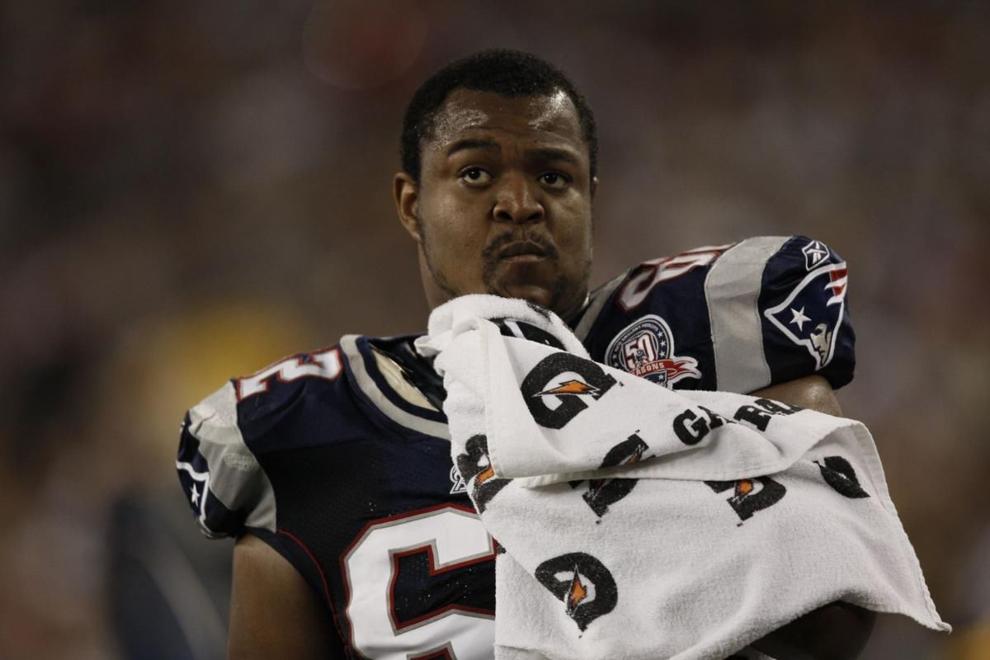 2005 Fabian Washington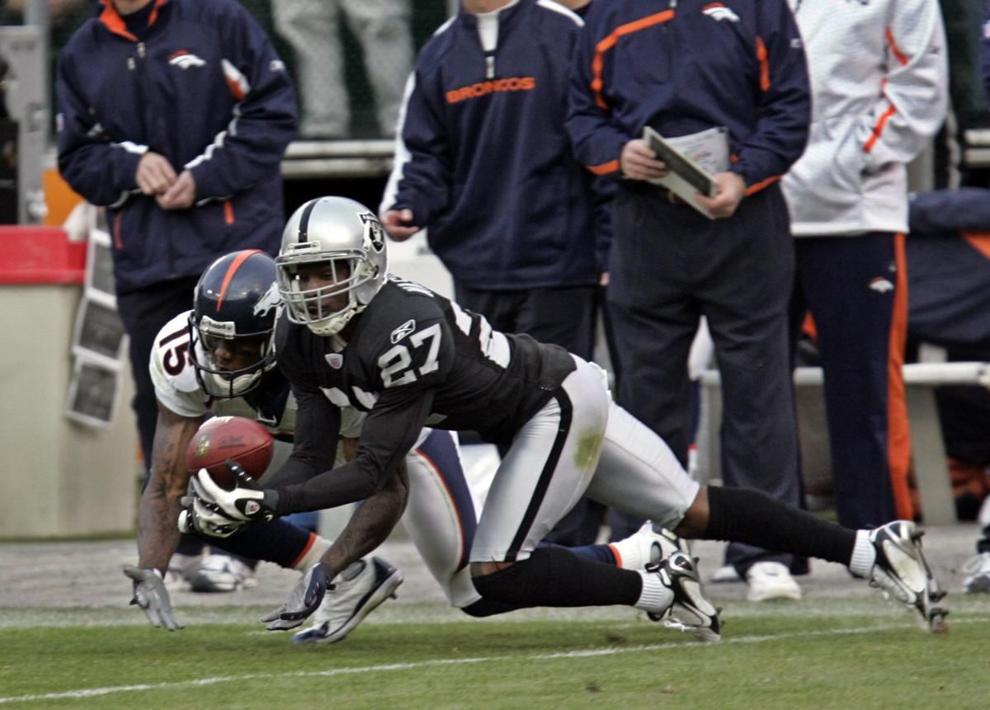 2005 Barrett Ruud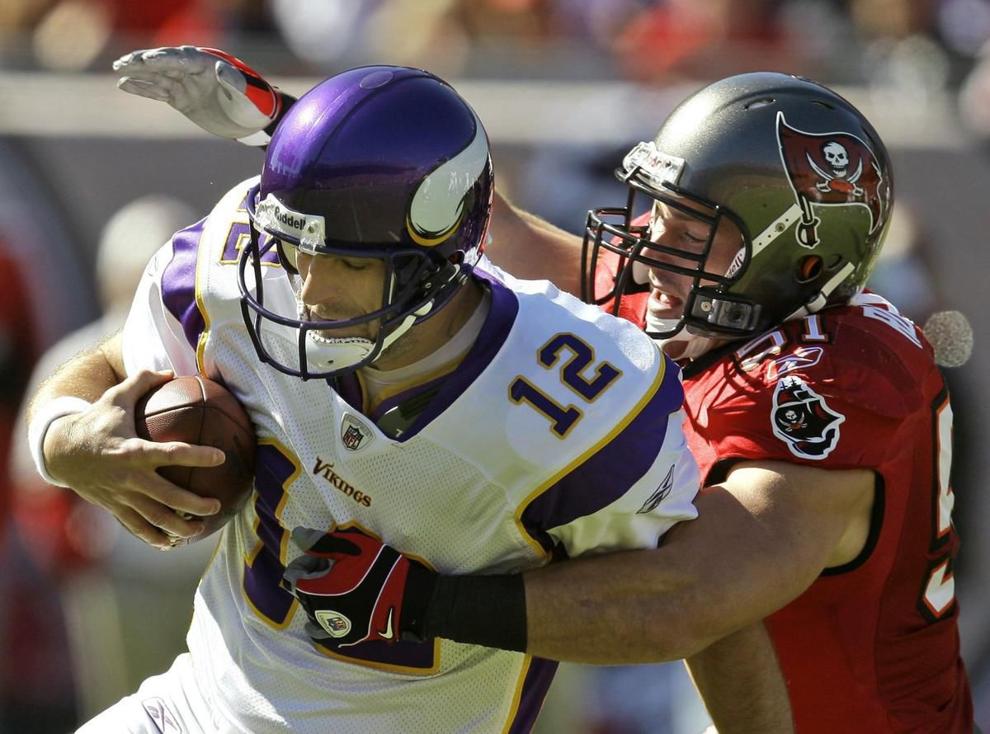 2005 Josh Bullocks
2004 Demorrio Williams
2004 Jammal Lord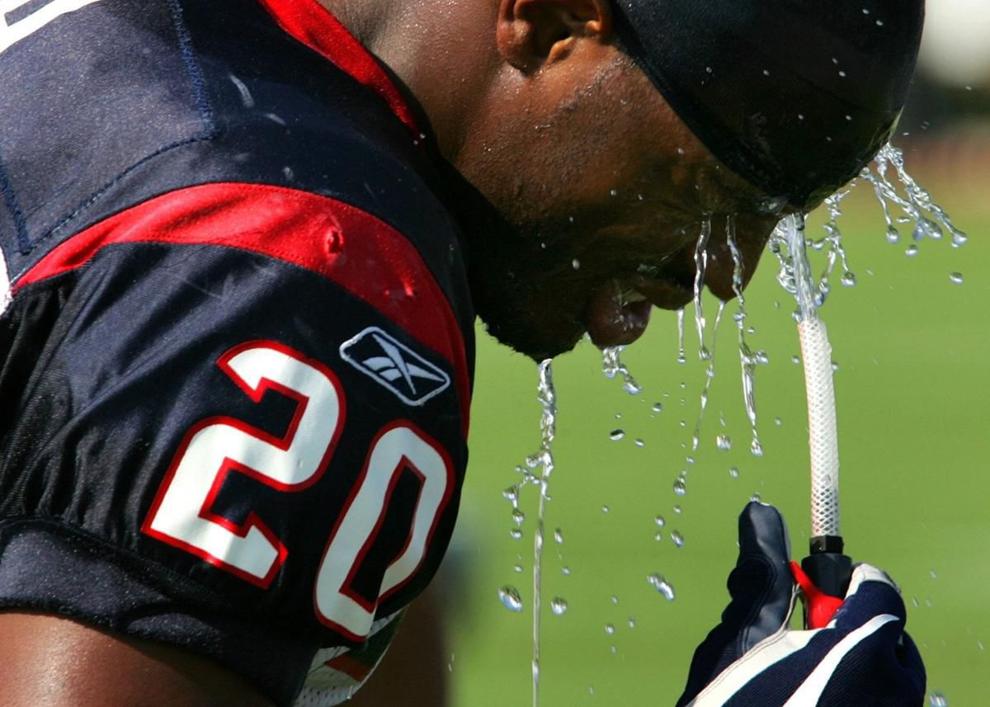 2004 Josh Sewell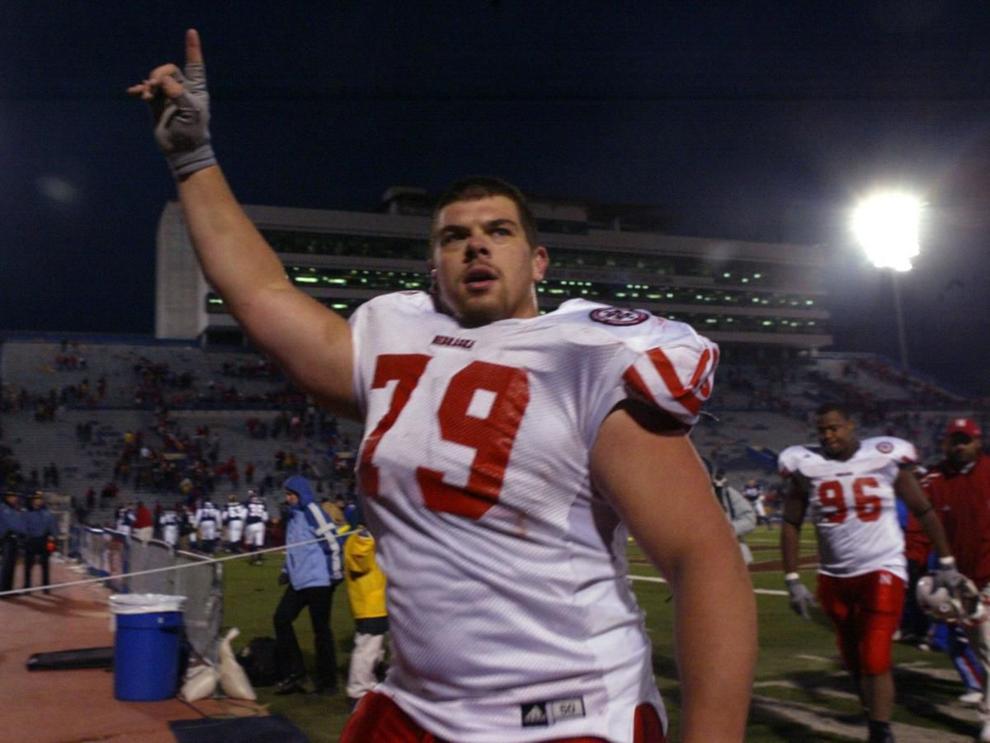 2004 Ryon Bingham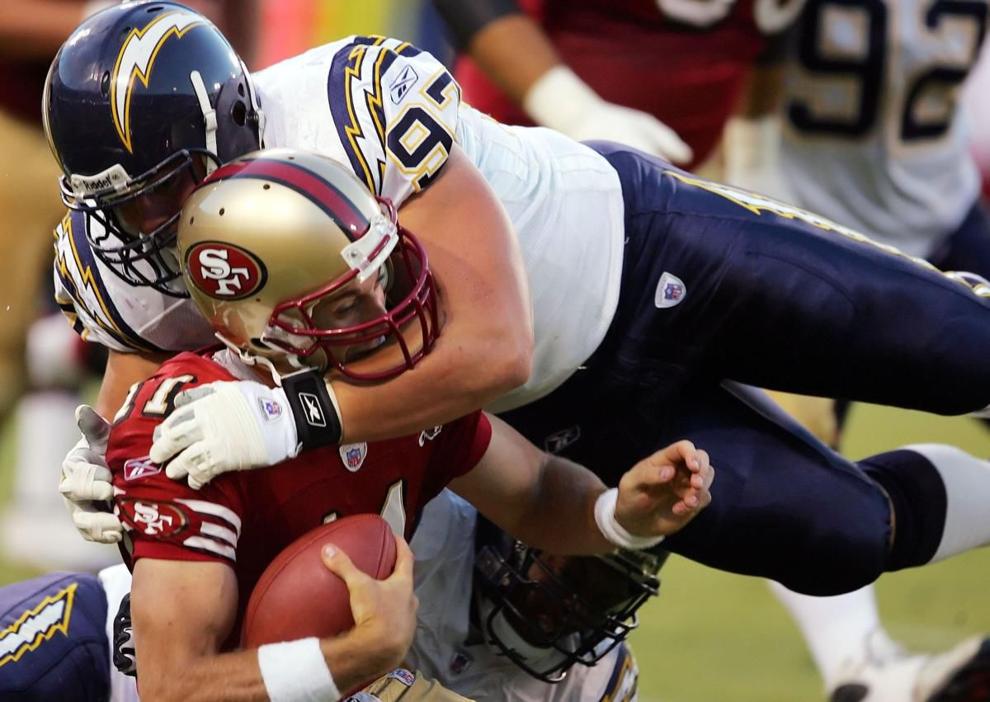 2004 Trevor Johnson
2003 Chris Kelsay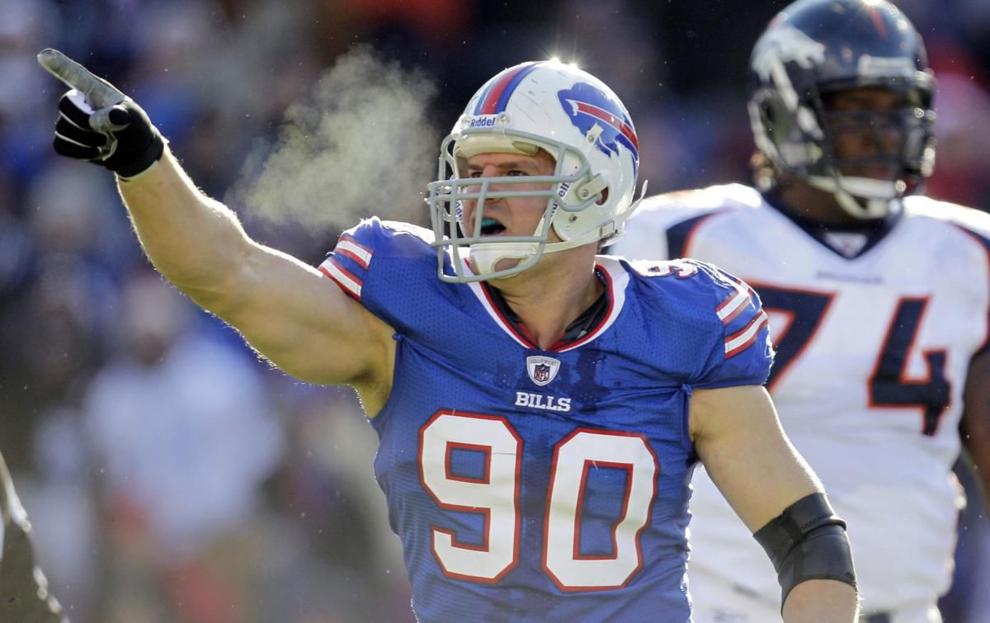 2003 Dejuan Groce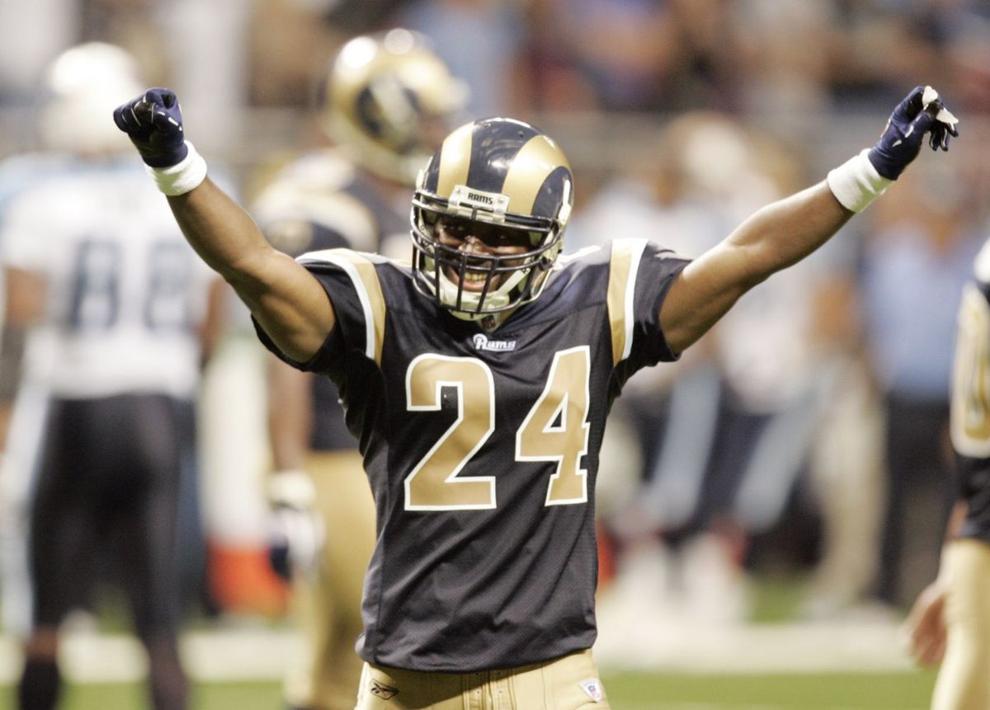 2003 Josh Brown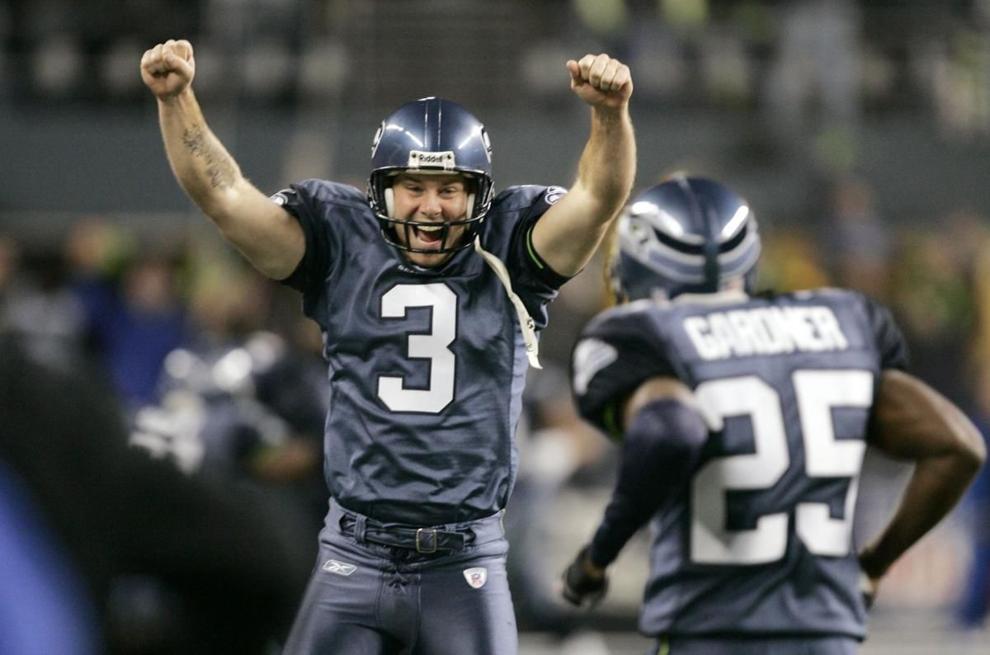 2003 Scott Shanle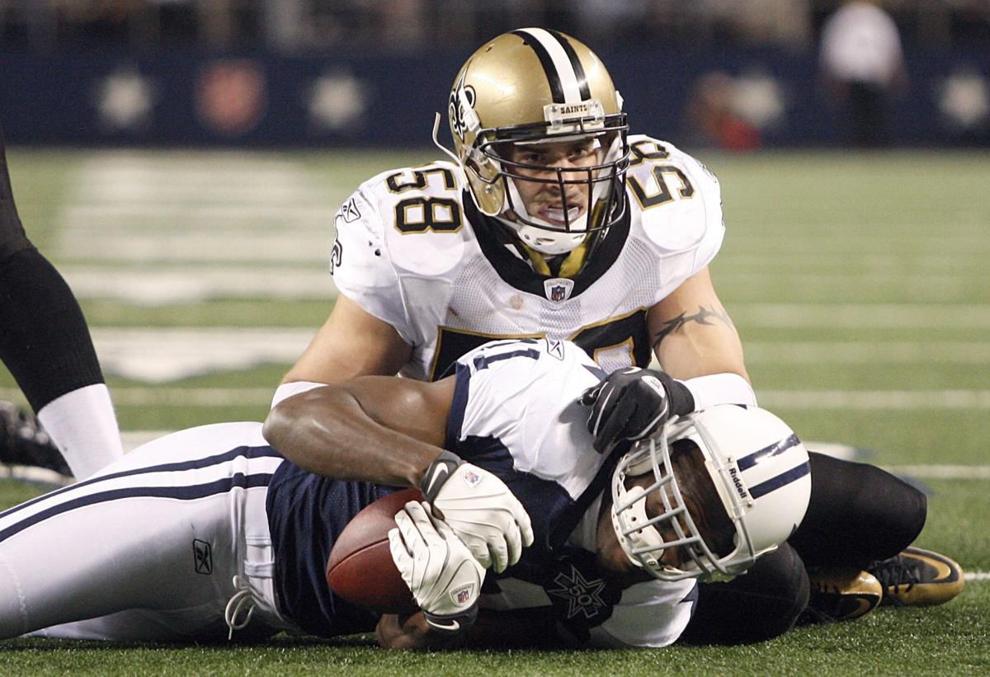 2002 Toniu Fonoti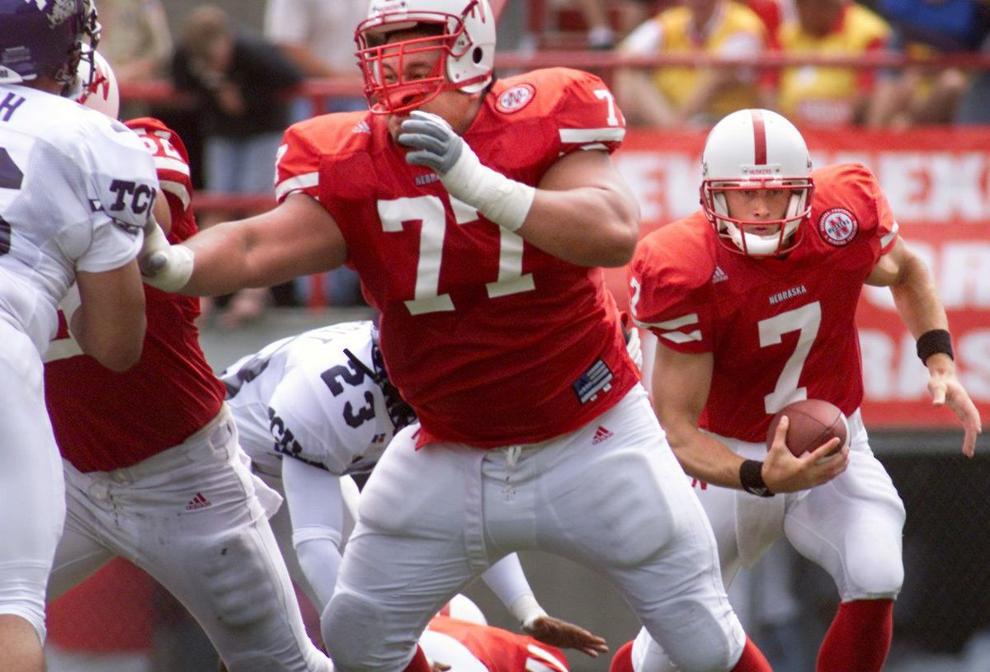 2002 Eric Crouch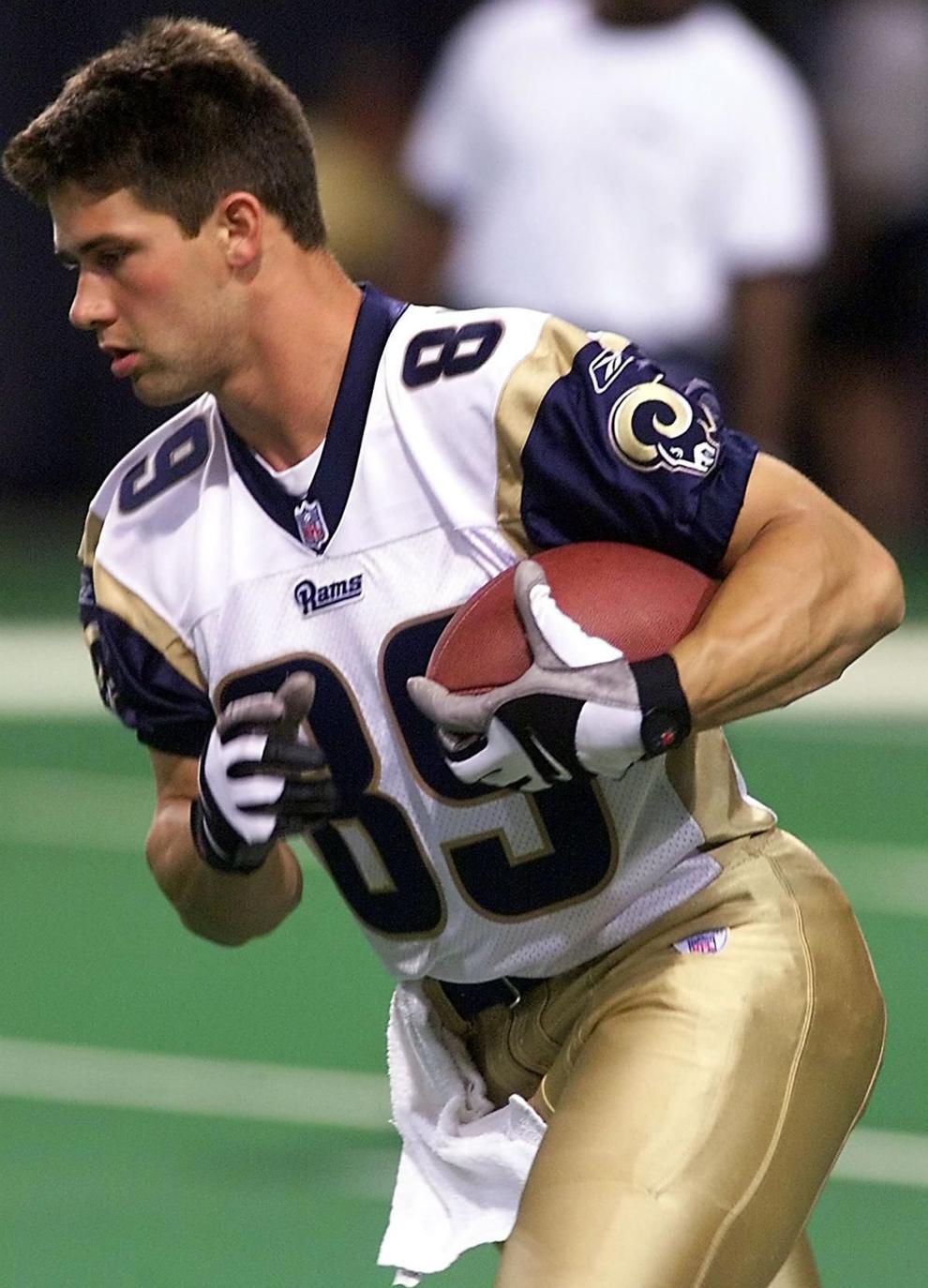 2002 Keyuo Craver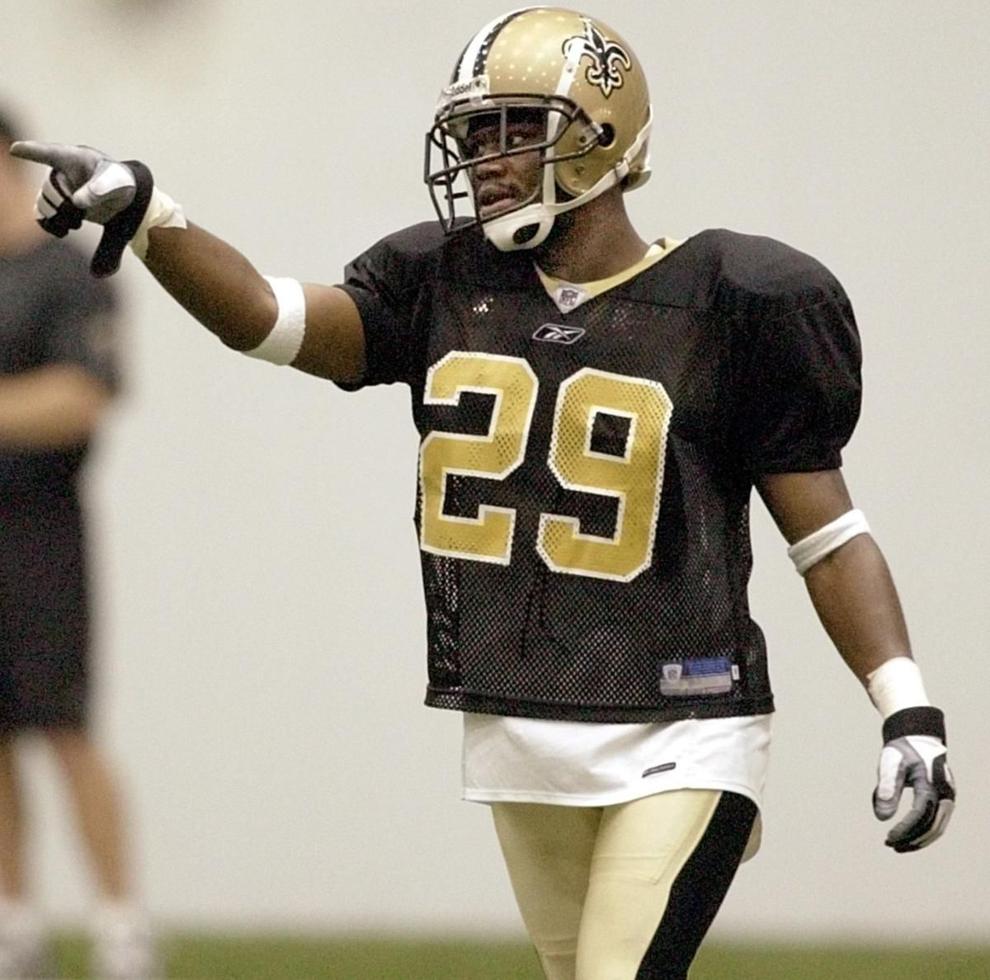 2002 Tracey Wistrom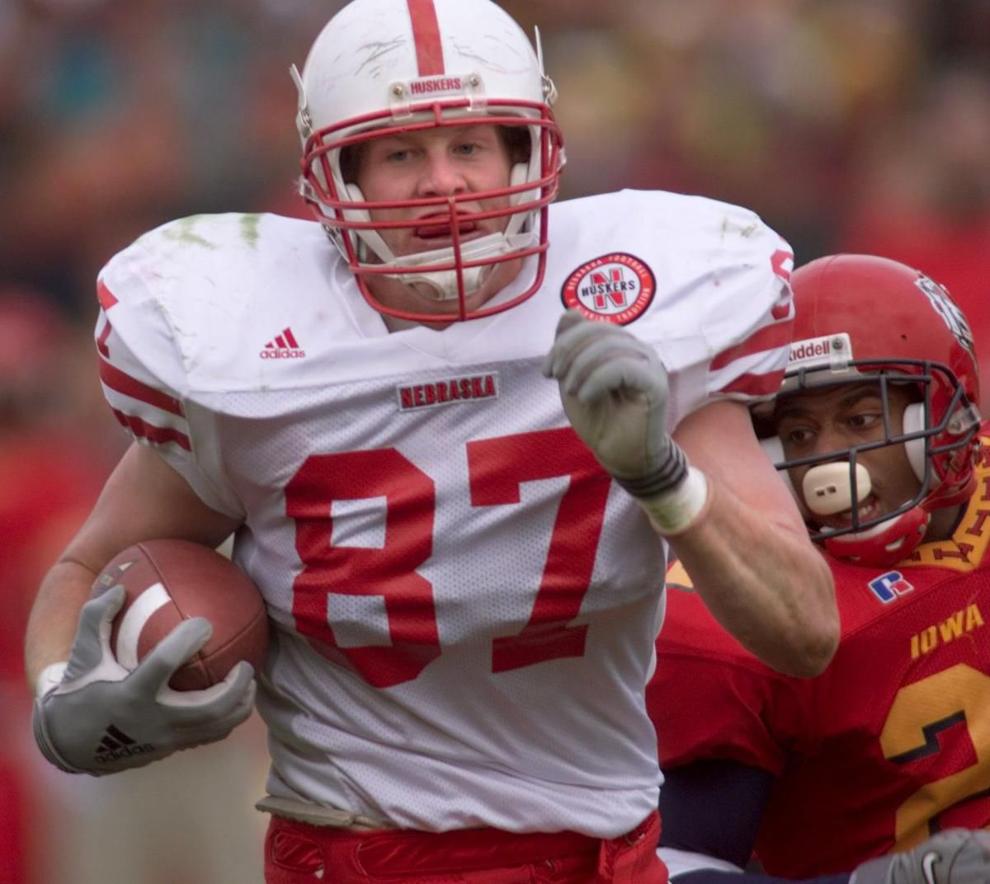 2001 Kyle Vanden Bosch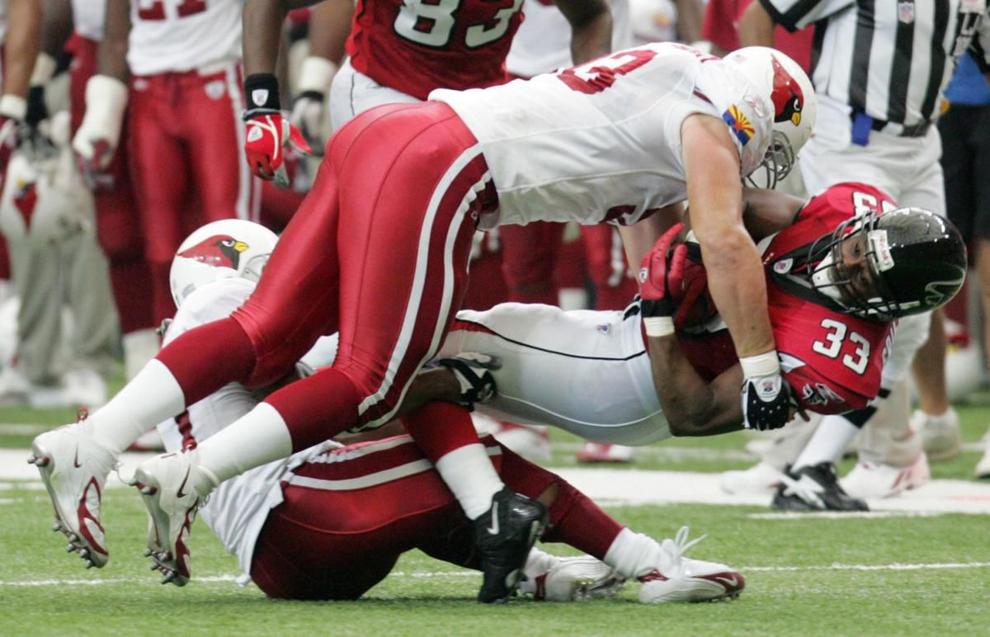 2001 Dominic Raiola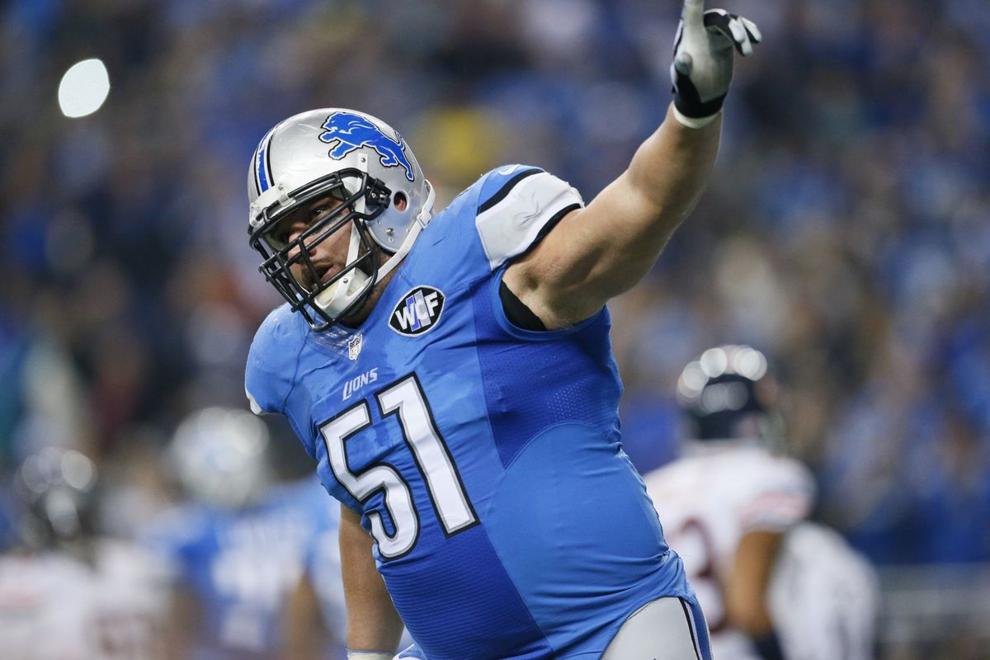 2001 Carlos Polk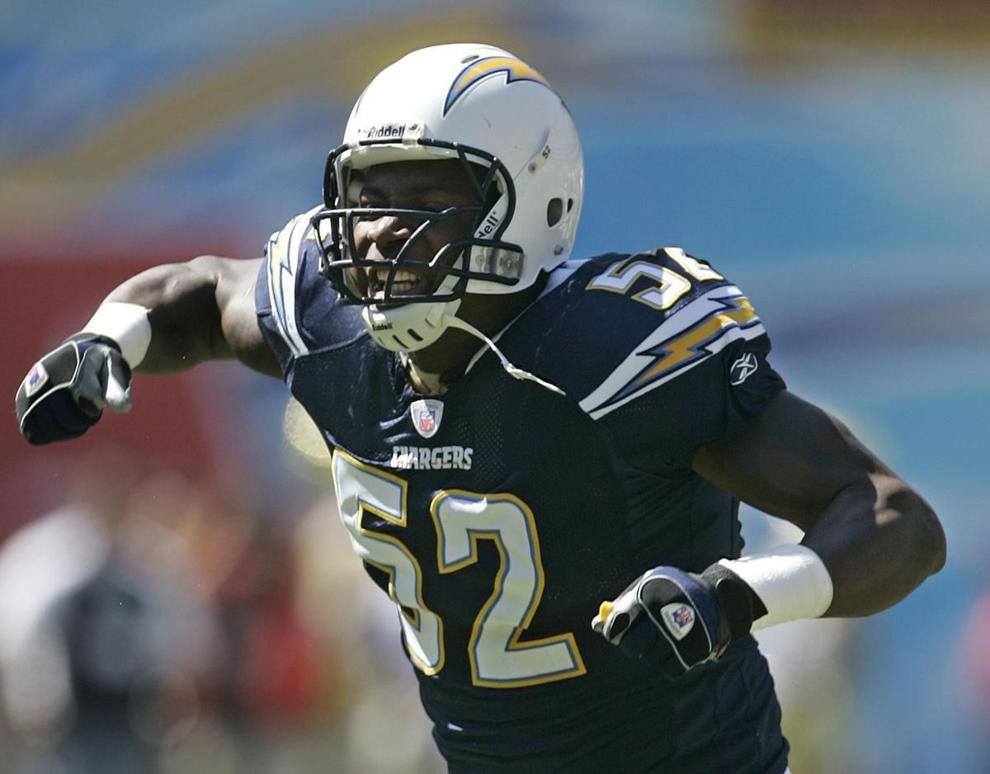 2001 Correll Buckhalter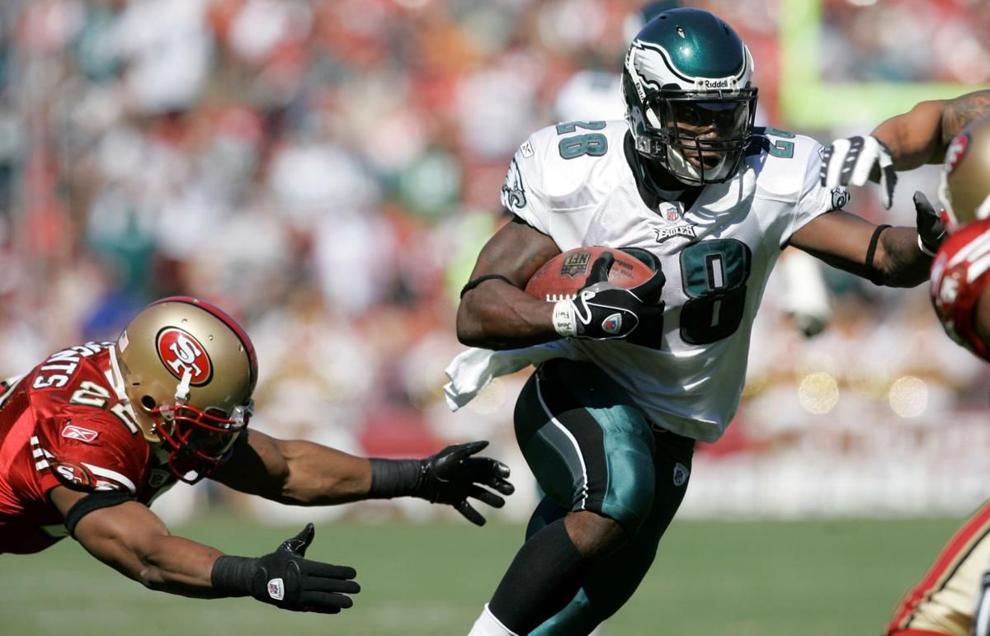 2001 Russ Hochstein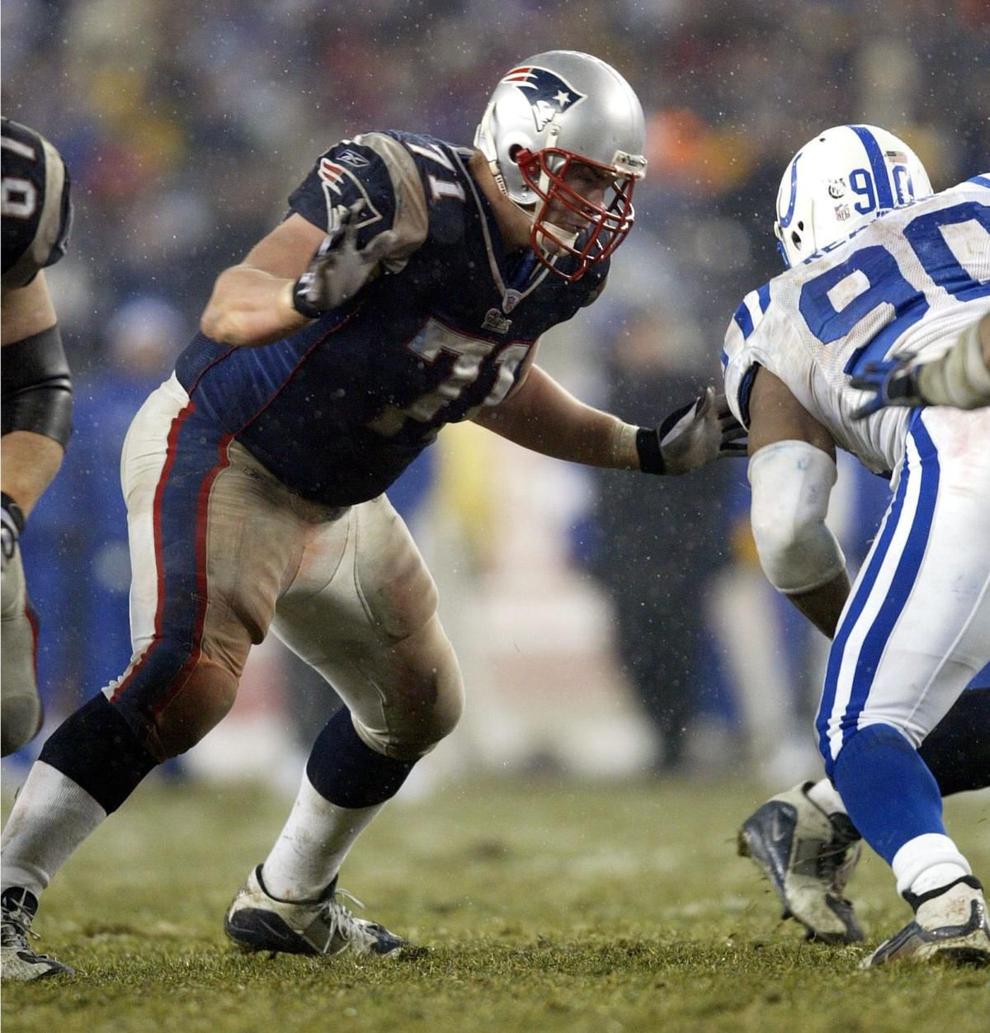 2001 Bobby Newcombe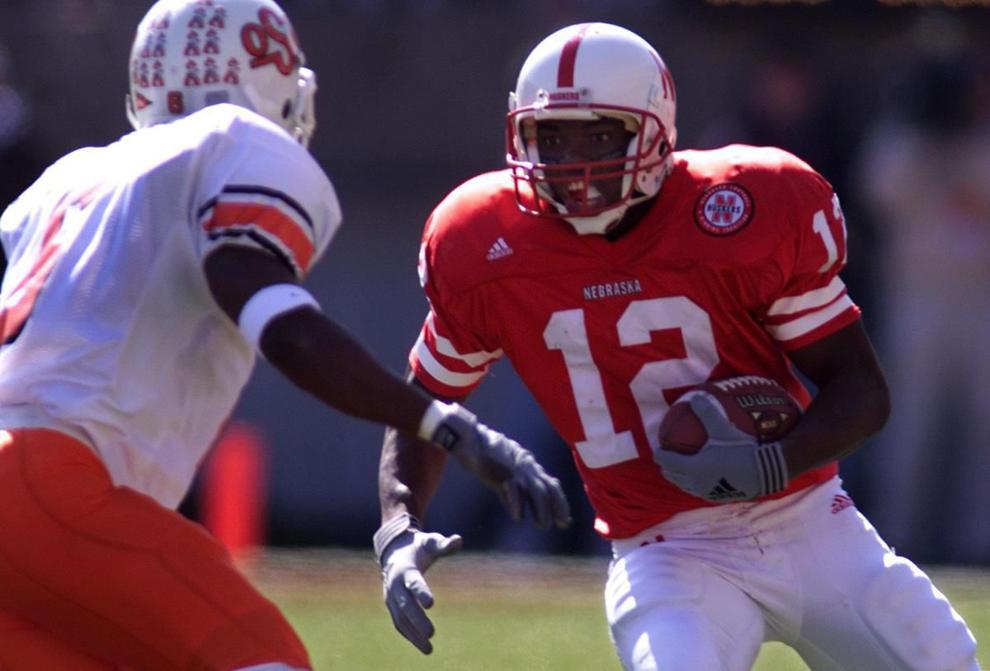 2001 Dan Alexander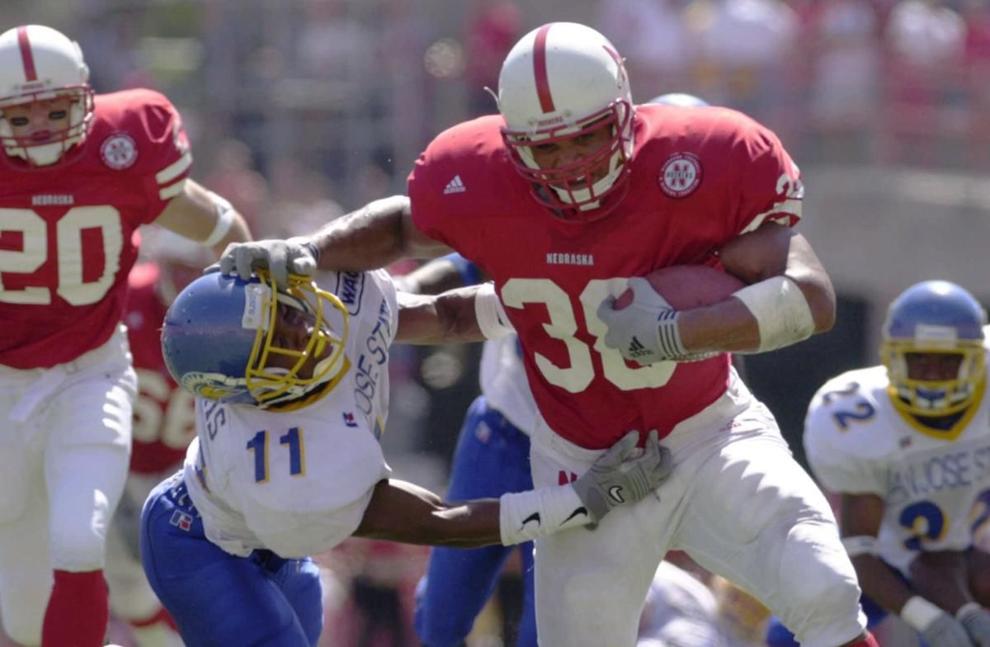 2000 Mike Brown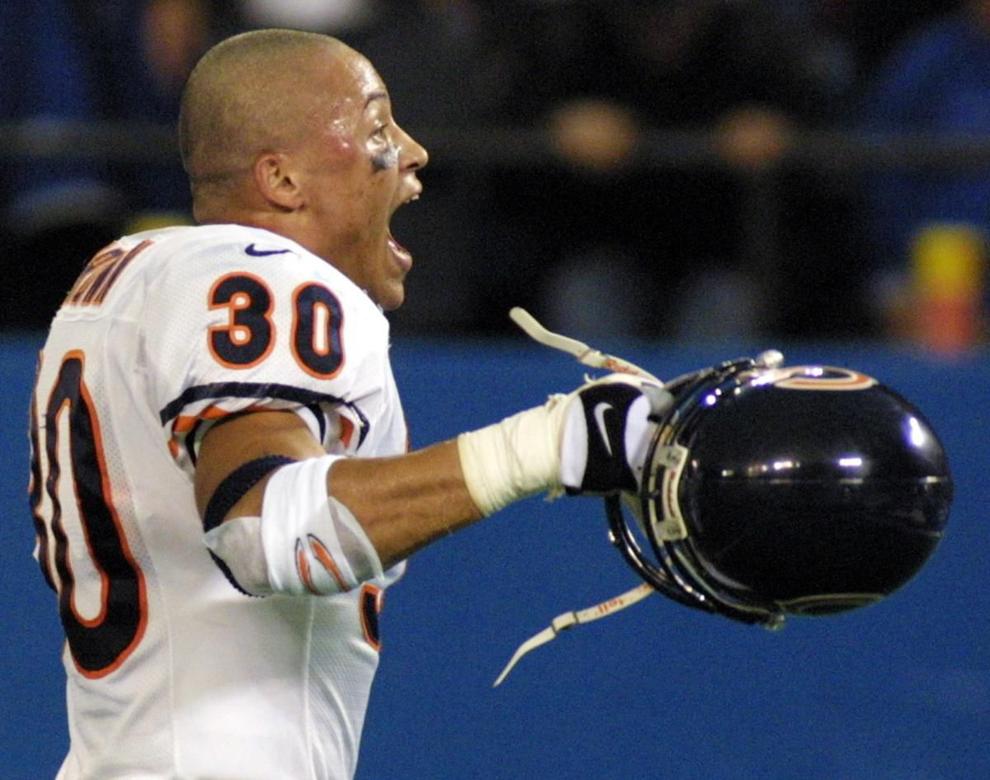 2000 Steve Warren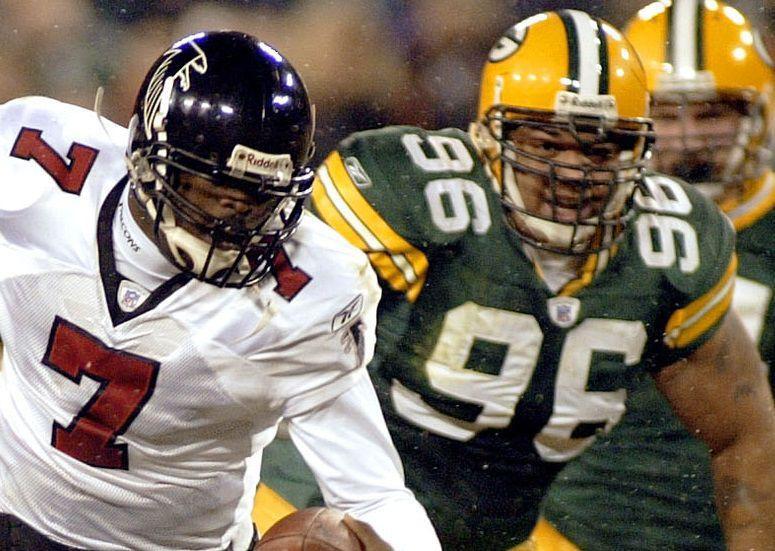 2000 Ralph Brown