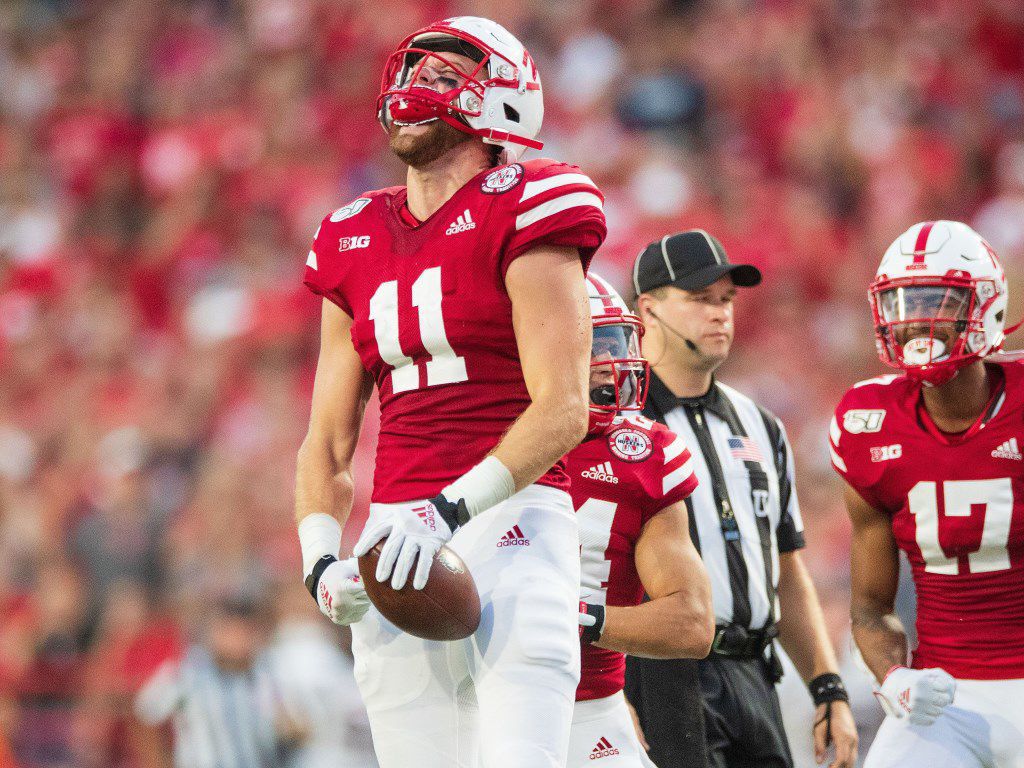 The World-Herald is counting down the top 50 Nebraska football players you need to know heading into the 2020 season.
Austin Allen
6-8, 250 • Junior • Tight end
NU will have one of the best tight end groups in the Big Ten. Allen, who has steadily improved as a blocker and pass-catcher, is one reason why.
A consistent, no-nonsense player who has quietly become one of the team leaders, Allen understands where the program wants to go and puts his effort toward getting it there.
He caught seven passes for 83 yards last season — NU's quarterbacks, specifically Adrian Martinez, need to get better at throwing to tight ends — and was often Nebraska's best blocking tight end. Tight ends coach Sean Beckton would still like to see Allen get a little stronger in his upper body. Allen, a standout basketball player in high school, has spent a couple years growing into that tall frame.
It won't surprise us to see Allen with double-digit grabs and a key role in two-tight end sets this year.
The Husker Camp Countdown of Nebraska's most important players
Our Husker Camp Countdown highlights the 50 most important players on the Nebraska football team.