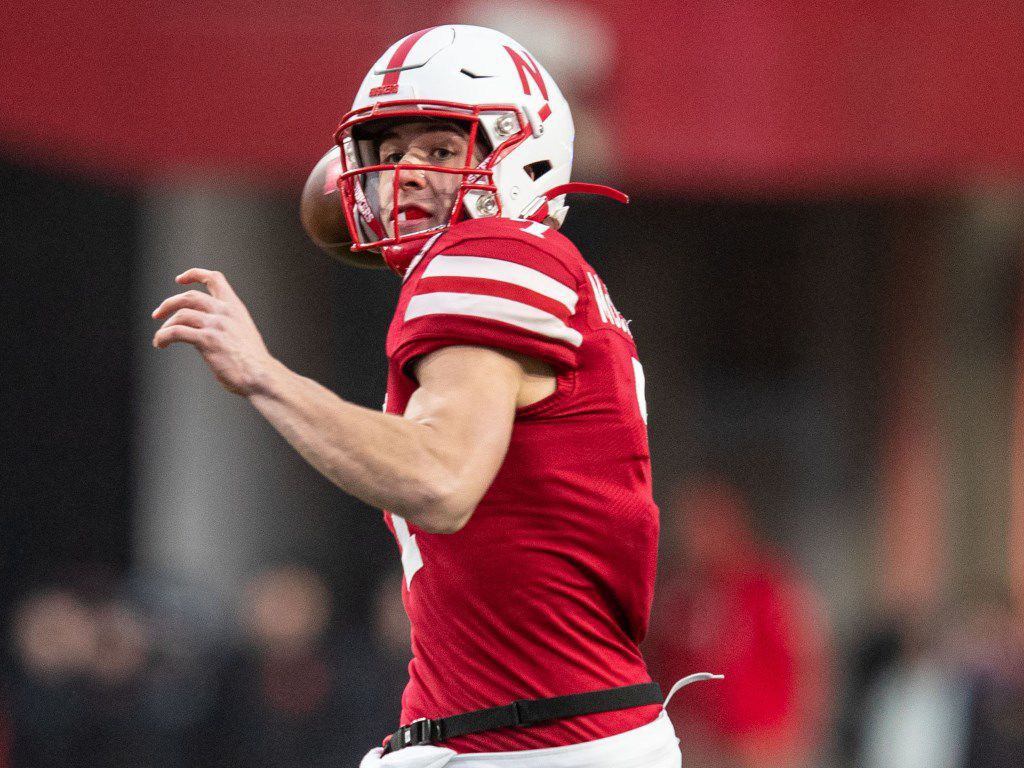 The World-Herald is counting down the top 50 Nebraska football players you need to know heading into the 2020 season.
Luke McCaffrey
6-2, 200 • Redshirt freshman • Quarterback
Welcome to the most intriguing player on the Countdown. McCaffrey flashed just enough in four games last season — 166 yards rushing, 142 yards passing, 12 yards receiving — to pique the interest of Husker fans for 2020.
The pandemic prevented McCaffrey from making a push in the spring, and backup Noah Vedral's transfer to Rutgers likely precludes McCaffrey from having the Wildcat role he might have enjoyed this season had Vedral stayed. McCaffrey's health, even if he doesn't beat out returning starter Adrian Martinez, is too important to risk given Martinez's own frequency of injury. If Vedral had stayed, McCaffrey would likely rank higher on this list.
Can McCaffrey win the job? It seems like a hard task, but he has a few things working in his favor:
» First, he's popular with coaches and teammates. He's the face of a 2019 recruiting class that coaches widely believe will bring back Husker football. McCaffrey's spunky, eager approach to the game wins him support. Coaches love his attitude, grasp of the playbook and leadership qualities.
» Second, he's still an unknown whose full capability as a passer won't be known until he's given a chance to run an offense for a full game. Big Ten foes have two years of tape on Martinez. Opposing coordinators know his tendencies. McCaffrey hasn't had time to develop those, and he'd be an interesting "change of pace" option.
He'll have to prove himself as a pocket passer, as most of McCaffrey's passes last season were either screens or moving-pocket throws. McCaffrey has to show he can read defenses from the pocket, mind his mechanics and deliver a throw into a tight space.
Scott Frost said this summer he's excited about McCaffrey's progress.
"He's one of the hardest-working kids on our team," Frost said. "He spends all his time on football. He's going to be ready. All the reports I'm getting is he's whipping it around pretty good and it's a lot better than anybody has seen him throw."
The Husker Camp Countdown of Nebraska's most important players
Our Husker Camp Countdown highlights the 50 most important players on the Nebraska football team.