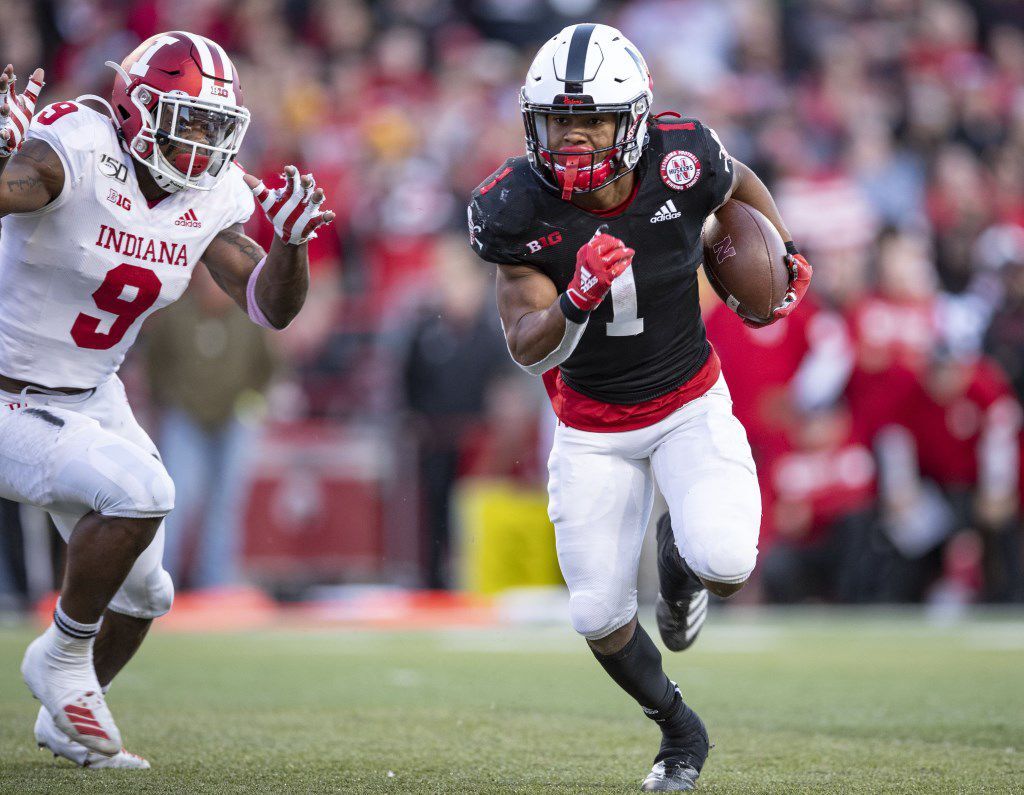 The World-Herald is counting down the top 50 Nebraska football players you need to know heading into the 2020 season.
Wan'Dale Robinson
5-10, 190 • Sophomore • Wide receiver
Many of Nebraska's top recruits haven't panned out over the last decade, so it was nice to see Robinson, the crown jewel of NU's 2019 class, prove his recruiting rating true in his first year.
Robinson essentially missed two-and-a-half games but still amassed 1,029 all-purpose yards and five total touchdowns. His efforts more or less won Nebraska the Illinois and Northwestern games, and his injury hurt the Huskers' offense in losses to Wisconsin and Iowa. Keeping Robinson healthy is a priority above and beyond working the guy down-in, down-out.
Nebraska hopes to use Robinson almost exclusively at receiver, with perhaps a few carries per game. After Dedrick Mills, Robinson may very well be NU's best running back — he was a terrific one in high school — but his future is at receiver, especially with what he can create as a player against slower cornerbacks. Robinson will be the guy who takes over some of the routes previously run by JD Spielman — the slot fades, the deep crossers — so his 11.3 yards-per-catch average should go up.
How much will NU use Robinson in the return game? There's a question. He'd be worth a look.
Robinson could be Nebraska's top overall offensive weapon in 2020 if he stays healthy.
The Husker Camp Countdown of Nebraska's most important players
Our Husker Camp Countdown highlights the 50 most important players on the Nebraska football team.