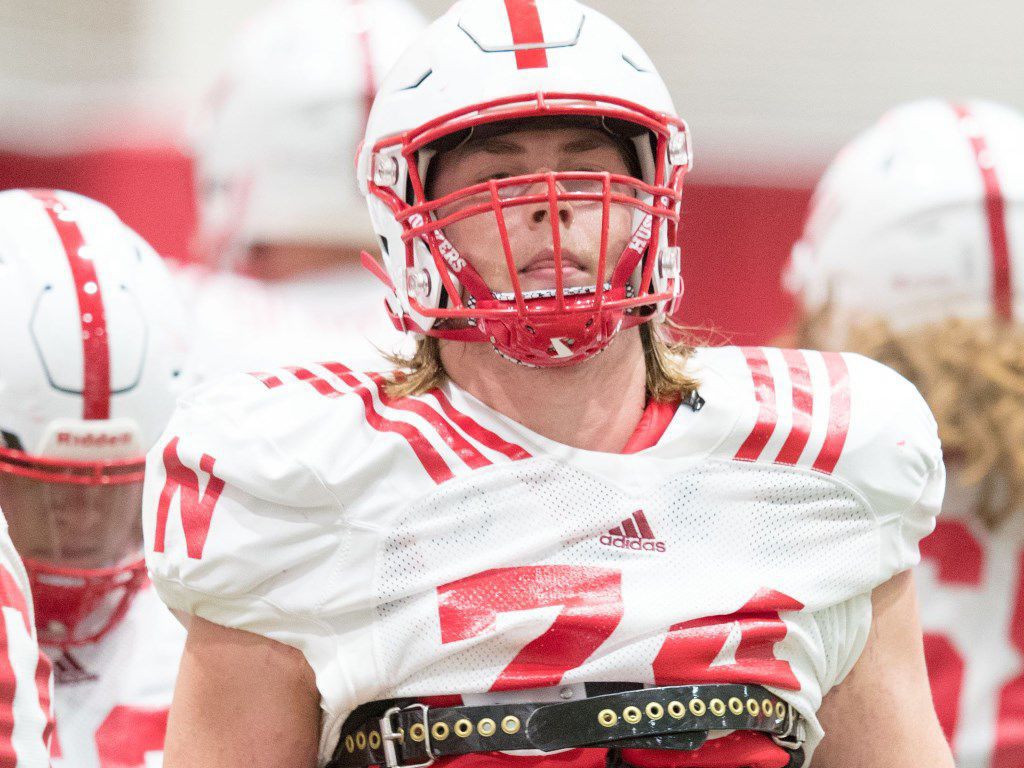 The World-Herald is counting down the top 50 Nebraska football players you need to know heading into the 2020 season.
Brant Banks
6-7, 300 • Redshirt freshman • Offensive line
Many fans may know Banks from his three minutes of action with the Nebraska men's basketball team in last spring's Big Ten tournament. This fall he will make his case to be the backup at one of the most important positions in football — and lay the groundwork to potentially be a future multi-year starter.
Banks arrived in Lincoln from Houston in January 2019 as a defensive-line prospect but switched sides in fall camp. By spring, he was firmly No. 2 at left tackle behind Brenden Jaimes.
Just how far the future blind-side protector of Nebraska quarterbacks has come since 2019 — when he appeared in one game — should be a telling gauge of the team's O-line depth this year and beyond.
The Husker Camp Countdown of Nebraska's most important players
Our Husker Camp Countdown highlights the 50 most important players on the Nebraska football team.
Be the first to know
Get local news delivered to your inbox!