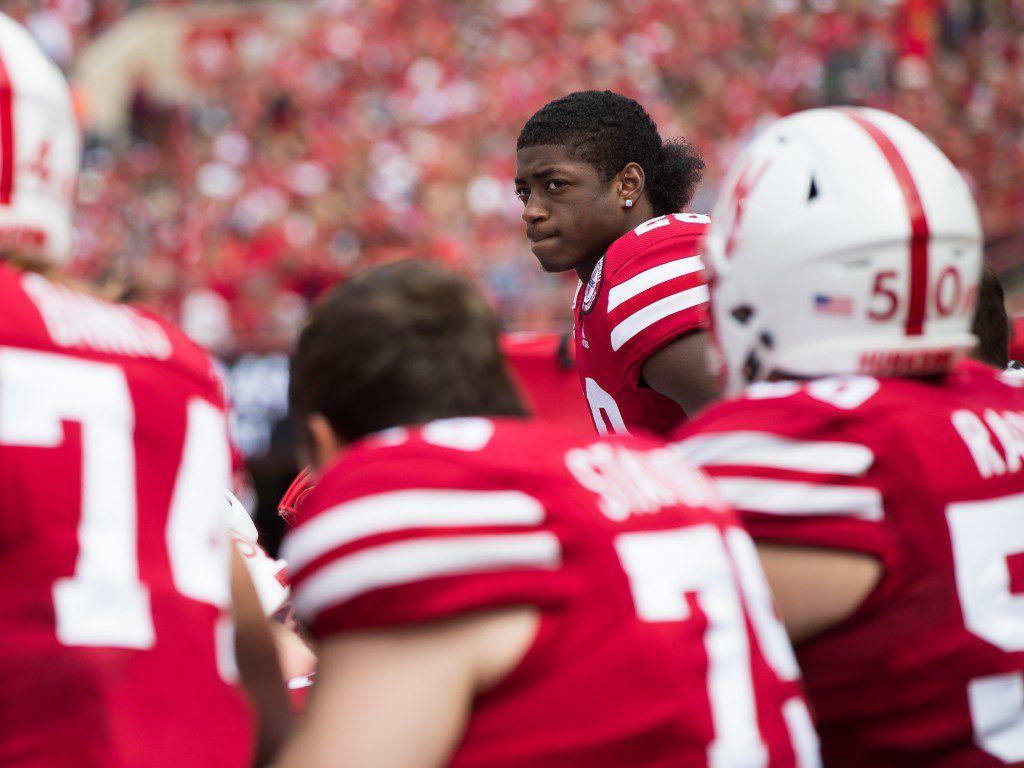 LINCOLN — Nebraska running back Maurice Washington's next court hearing in California is on Thursday in an ongoing case regarding two charges, including one felony.
Washington is accused of sending a 10-second video to an ex-girlfriend depicting the girl, then 15, performing oral sex. Washington was not involved in the sex act and did not record it. His alleged crime happened before he arrived at Nebraska. One of the two charges he faces is a felony in California, since the girl was a minor in the video.
Thursday's hearing in Santa Clara County is set for 11 a.m., and is a continuation of a Sept. 4 hearing that was delayed. The date for Washington's preliminary hearing is scheduled to be set during Thursday's hearing. At a preliminary hearing, judges decide whether a case should move forward after prosecutors present the evidence they have against a defendant.
Washington, originally charged in February, has had five court appearances since the charges were filed, mostly appearing remotely.
Coach Scott Frost is allowing Washington to play while the case is ongoing. He suspended Washington for the first half of the season opener against South Alabama.
"We won't consider any conditional discipline for him until the matter is completely adjudicated," Frost said after the South Alabama game. "The plan was to sit him the first half and play him in the second. He'll play going forward, and I won't have any other comment about it until it's adjudicated in California."
Frost suspended Washington again for the first half of the Northwestern game. That suspension was related to a violation of team rules.
"I held him out of the first half because of internal things and rules," Frost said after the Northwestern game. "Mo is such a special player, but we need to be able to rely on him all the time, and that was my decision to hold him out the first half."
Washington has struggled with injuries and productivity since Nebraska started Big Ten play. He has touched the ball 30 times in four games, amassing 152 all-purpose yards. That's down two touches per game since last season in Big Ten play. Washington has not talked to reporters in nearly a year.
This timeline of events in the Maurice Washington investigation is based on allegations outlined in court documents, investigator reports and officials' statements. 
Photos: Nebraska travels to Minnesota