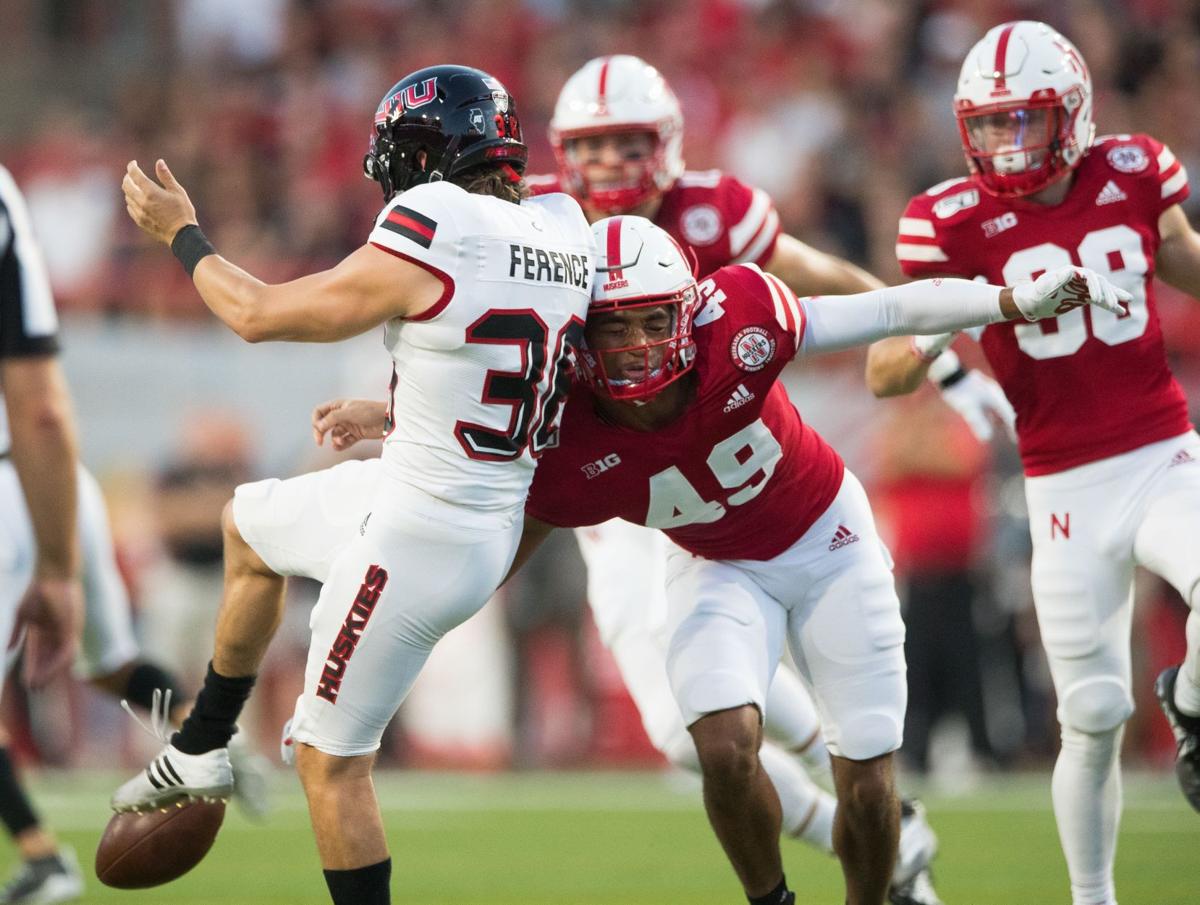 One of Nebraska's most productive special teams players from this season is looking elsewhere.
Isaiah Stalbird has entered his name in the NCAA transfer portal, a source confirmed to The World-Herald on Monday. The walk-on safety from Kearney just completed his redshirt freshman year with 13 tackles, including a team-best 10 on special teams.
Players who enter the portal may still return to their current squad. Walk-ons in particular can make the move to gauge scholarship possibilities.
The 6-foot, 210-pound Stalbird drew rave reviews from coaches in September after the Northern Illinois game, when he blocked a punt and was credited with a forced fumble on another punt rush. He was a regular on every kickoff and punt unit all season.
"He's made some huge steps," NU defensive backs coach Travis Fisher said in September. "I'm not talking about baby steps, either. He's made some huge steps in the room."
Stalbird called his own journey "weird" at the time, noting that he didn't play much at Kearney until his senior year. A walk-on event sold him on coming to Lincoln.
"I don't think you could really give up a chance like this to play for Nebraska," Stalbird said then. "Being a kid that grew up in Nebraska, you know everything about the culture, you know what the teams have done in the past. Just to have a chance to be a part of that and have a coach like Scott Frost come back to Nebraska, it was just pretty cool."
Frost said then he wouldn't anticipate Stalbird being a walk-on "for too long" if he stayed on the track he was on, saying the defender could be "one of those poster boys" for the walk-on program.
---
Photos: Nebraska football's 2020 in-state walk-on class