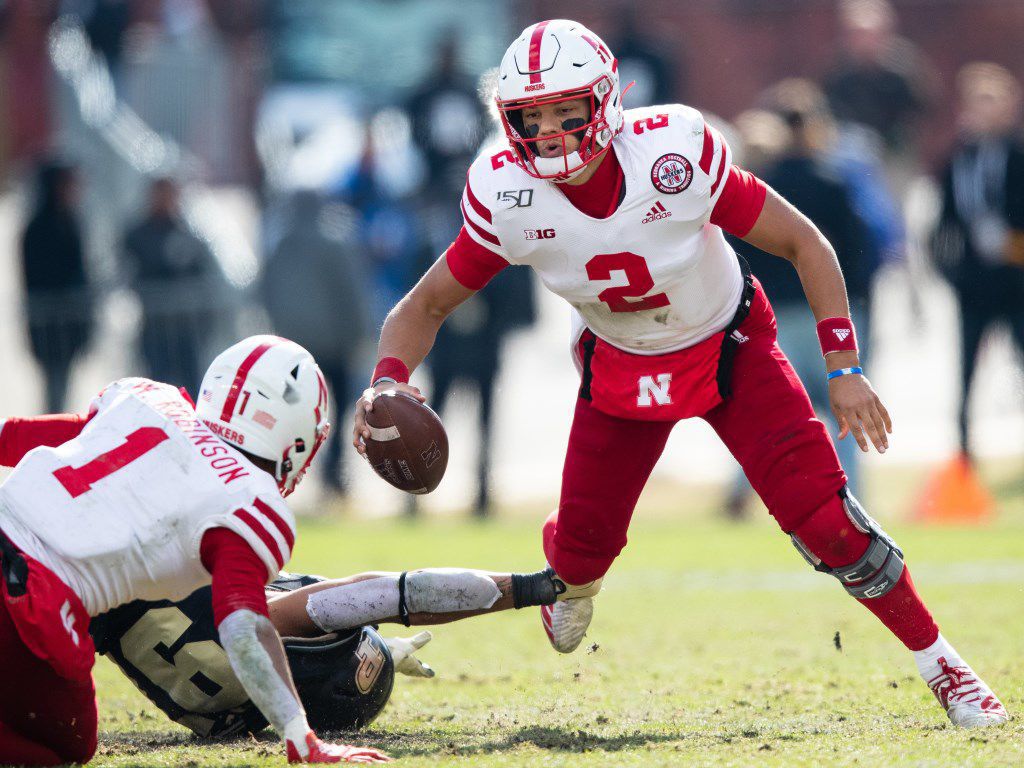 LINCOLN — Like his boss, Scott Frost, Husker quarterbacks coach Mario Verduzco gave no thought to replacing starter Adrian Martinez in Nebraska's 31-27 loss to Purdue.
Verduzco joked that he wanted to wring Martinez's neck after the costly interception near Purdue's end zone, when Martinez stared down receiver JD Spielman on a wheel route and drew double coverage.
"Eyeballs in the wrong place," Verduzco said. Martinez's eyes should have taken him to the open hash — which, in this case, was to Martinez's left — instead of to the Spielman route.
"One of those things, man," Verduzco said.
But Verduzco had no less vigor for his quarterbacks, who are upbeat and supportive, he said. They collectively know he's a "maniac" with as much energy for a 4-5 team as he has during the first practice of the year. He understands the scrutiny on Martinez and knows the sophomore will take the "full brunt" of responsibility for the loss to Purdue, as he's been taught.
"The things I thought I missed right after the game are the things I saw I missed watching it a few days later," Martinez said Monday. "I'll take that one. That one is on me. I thought the guys played well enough around me to win that game, and I didn't perform my best, and that's on me."
Martinez has been prone to second-guessing, to some degree, which Verduzco chalked up to a desire to be perfect.
"Just play," Verduzco said. "Play. We've done all the work we need to do from week to week, so on and so forth. It's game day, go play, have some fun."
Backup Luke McCaffrey — who still has two games left to use in his redshirt plan — is "good to go" for the Wisconsin game after missing the loss at Purdue due to injury. It's not clear whether McCaffrey would have used one of his last two games against the Boilermakers anyway.
"Elite kind of athletes heal," Verduzco said. Second-stringer Noah Vedral is also healthy, Verduzco said.
Photos: Every season-opening starting Husker quarterback since 2000
With Nebraska in the midst of another quarterback competition, take a look back at photos and statistics from all the passers that started the opening game of the season since 2000.