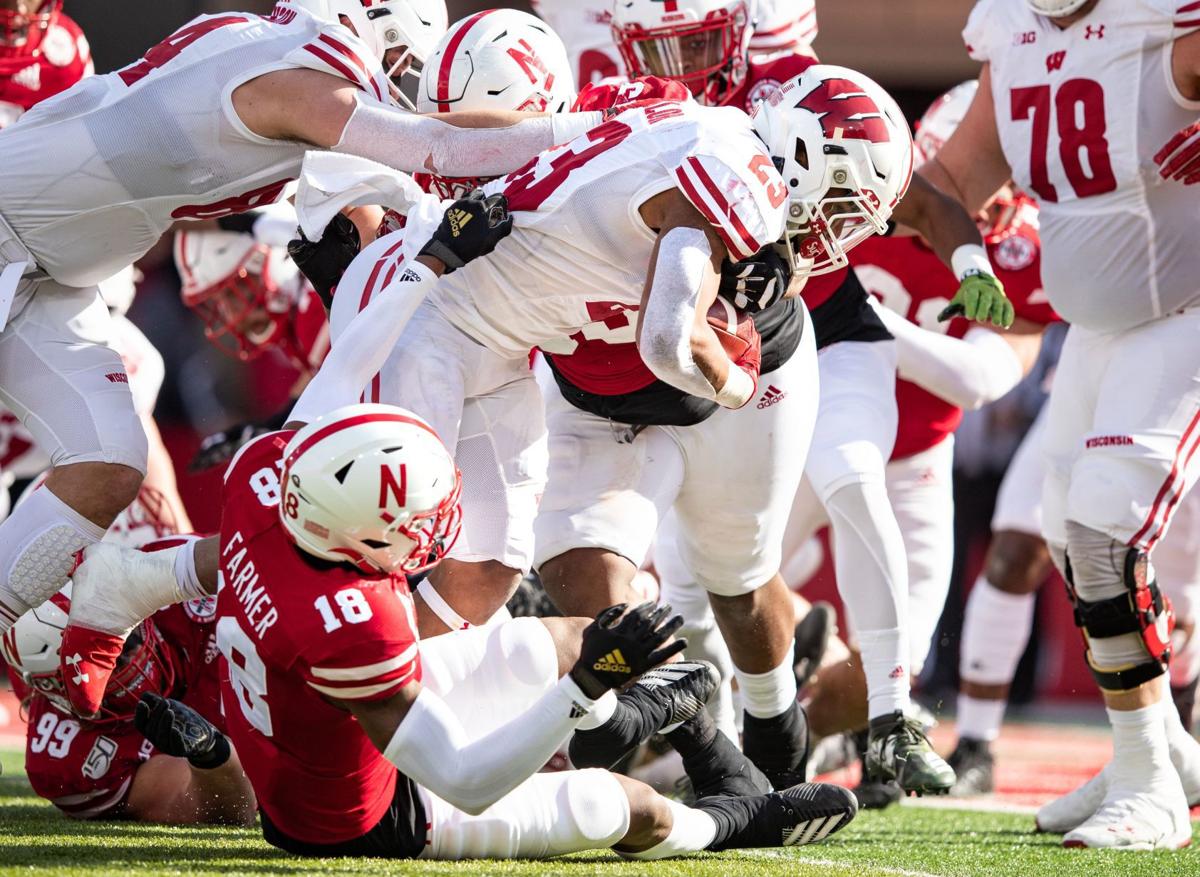 LINCOLN — The dominant program of the Big Ten West had just a few spring practices under its belt before the coronavirus pandemic shut down college football and every other sport.
Since then, Wisconsin's Paul Chryst has been doing what a lot of coaches probably have done during the past 50 days. Watching game film.
"You're doing some of the stuff you normally do," Chryst told the Badgers' in-house media about his general routine. "I've been studying opponents for next year. There's some self-scout stuff from the last couple of years. And you can still go back and watch those and pick up things. You just have to be careful in not overplanning or misrepresenting."
The Badgers don't want to change their process much. The Wisconsin Way has won three divisional titles and 42 games the past four seasons.
Run the hell out of the ball on offense, wreak havoc against the opposing quarterback on defense, rinse, repeat. It works.
The Badgers have a 21-3 record in West Division games during that time, too. Before it plays another game, Wisconsin's performance among its peers darn near earns bowl eligibility all by itself.
Nebraska, 10-14 in West games over the same span, would prefer to have Wisconsin's success at this point. But if you step outside that lens and look at the Badgers for their own aspirations — conference titles, a College Football Playoff, perhaps even a national title — an interesting conversation awaits whenever college football returns to its usual stage.
How does Chryst and Co. take the next step?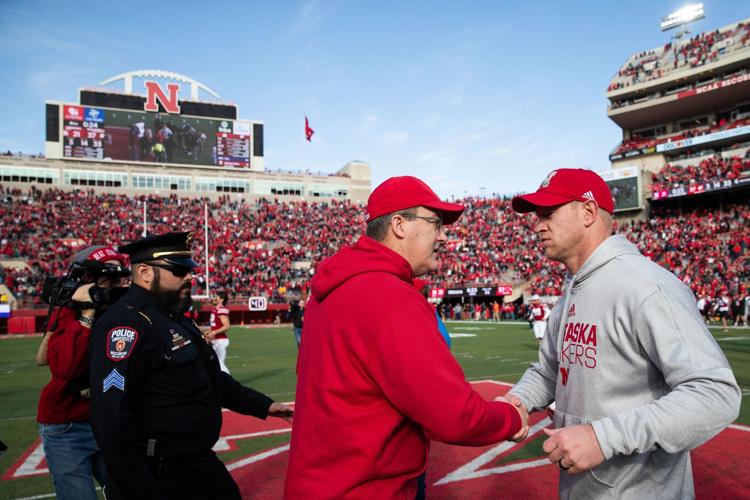 The Badgers won the first two league title games. Since then, 0-4. They've lost eight straight to Ohio State and four straight to Penn State. They've split the past four against Michigan but, against those three giants from the Big Ten East, Wisconsin is 2-8 since 2016. The program is 0-for-its-last-4 Rose Bowls. (It also won Cotton and Orange Bowls in 2017 and 2018.) In recent years, Minnesota, Illinois and Northwestern have all risen up and nipped the Badgers in upsets.
Yes, Wisconsin has won seven straight over Nebraska, and six of seven over Iowa and Minnesota. Wisconsin is clearly the class of the Big Ten West.
Is that also Wisconsin's ceiling?
Hey — it's a heck of a ceiling. Nebraska would take it. Every Big Ten West program would. But it is, in fact a ceiling. Wisconsin does Wisconsin — until the biggest games.
After the exit of Urban Meyer from Florida in 2011, it's a ceiling various members of the SEC East — be it Georgia, Missouri, Florida or South Carolina — grew to know well.
From 2010 through 2016, the East went 0-7 in the SEC championship and lost the league title game by an average of 24.7 points. Men like Jim McElwain and Mark Richt lost their jobs because they were good, but not great. Gary Pinkel retired with Missouri on the other side of its crest, and the program hasn't recovered. South Carolina's Will Muschamp is 26-25 in four seasons. Only Georgia, which fired Richt and hired Kirby Smart — basically to go toe-to-toe with Alabama — has broken through with a conference title in 2017.
The Big Ten West has lost the past six conference title games by 18.16 points per game. And unless Wisconsin finds a way to not just maintain its play, but improve, why would this change?
ESPN's Football Power Index, incidentally, is quite high on the 2020 Badgers despite the loss of running back Jonathan Taylor and the team's two best linebackers, Zack Baun and Chris Orr. FPI ranks Wisconsin fourth — tied with Georgia, essentially — and installs the Badgers as favorites in all 12 of their regular-season games, with an 85.9% chance of winning their division.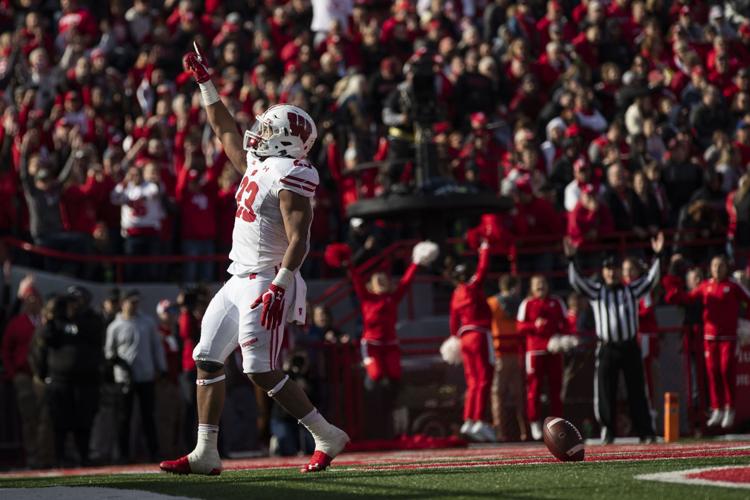 Wisconsin's defense, for as good as it is, can be had over the course of 60 minutes by spread offenses that also get time on the field after the Badger offense has been shut down. It's the latter item — stopping Wisconsin — that proves challenging.
But Taylor's departure, coupled with the transfer of Bradrick Shaw, means that either Nakia Watson or Garrett Groshek — or incoming four-star freshman Jalen Berger — have to fill Taylor's shoes. Watson and Groshek aren't anywhere near Taylor's talent. Receivers Quintez Cephus (NFL) and AJ Taylor (graduation) and ace returner Aron Cruickshank (transfer) are gone, as well.
Those were some helpful security blankets over the last season-and-a-half for quarterback Jack Coan.
Coan is a better game manager than the guy he replaced, Alex Hornibrook, but he's still just that, with 40% of his touchdown passes last season coming against South Florida, Central Michigan and Kent State. He beat Minnesota on the road with an excellent game, then turned in two mediocre performances against Ohio State in the Big Ten title game and Oregon in the Rose Bowl.
Without Taylor, Coan could take a step back.
Meanwhile, the West creeps closer to Wisconsin. Illinois stunned the Badgers last season, but the game wasn't a fluke. The Illini were in the thick of it from the start. Nebraska's errors prevented it from taking the Badgers to the wire. Iowa was nearly outgained by 200 yards, yet fell two points short.
Wisconsin returns most of its offensive line and most of ts defense for next season, and has thus earned the right to be a heavy favorite. Why would Chryst and Co. fall from that perch?
But until Wisconsin proves otherwise — and plays a quarterback who can compete as a Heisman Trophy candidate instead of handing off to one — it also has a ceiling. And the floor of the league is rising.
---
Meet the Nebraska football coaching staff
Scott Frost, head coach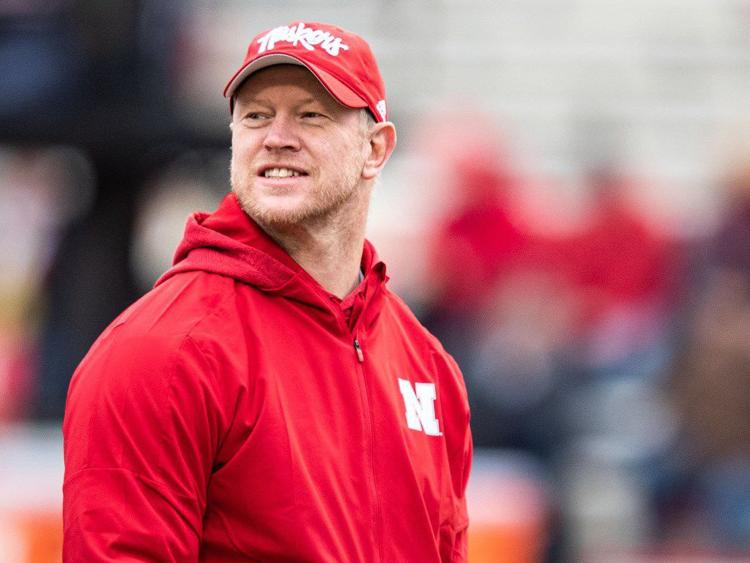 Matt Lubick, offensive coordinator and wide receivers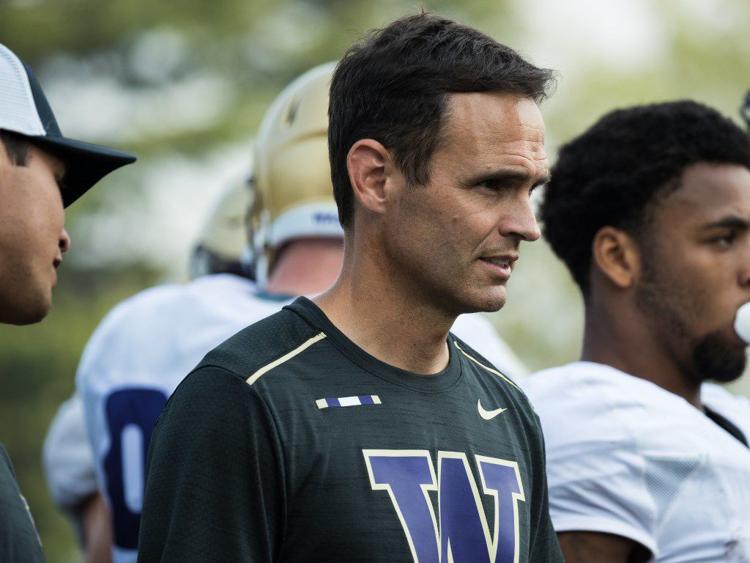 Erik Chinander, defensive coordinator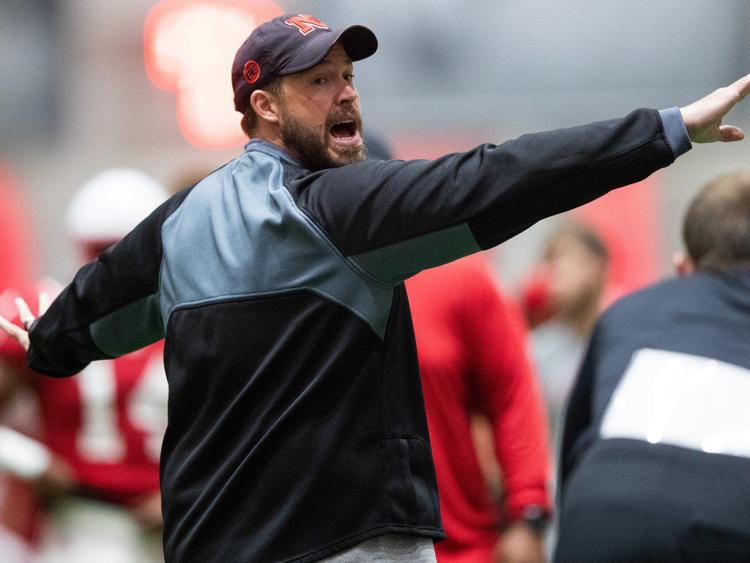 Mario Verduzco, quarterbacks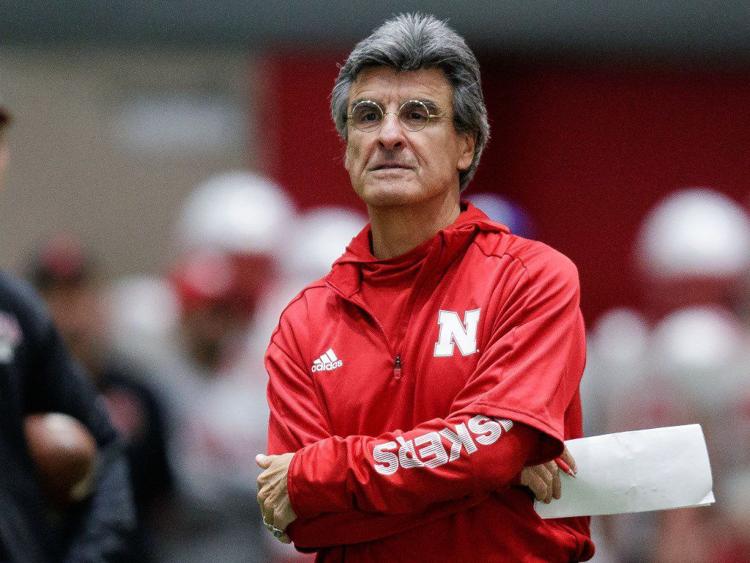 Ryan Held, running backs and recruiting coordinator
Greg Austin, offensive line and run game coordinator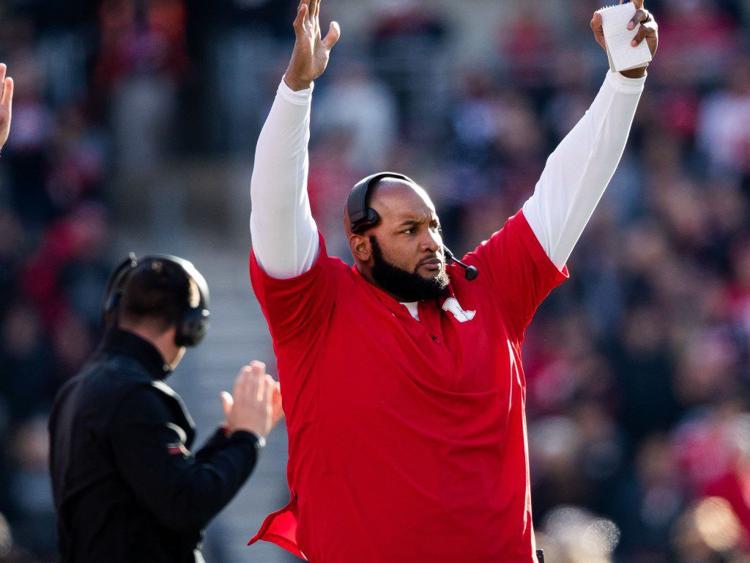 Sean Beckton, tight ends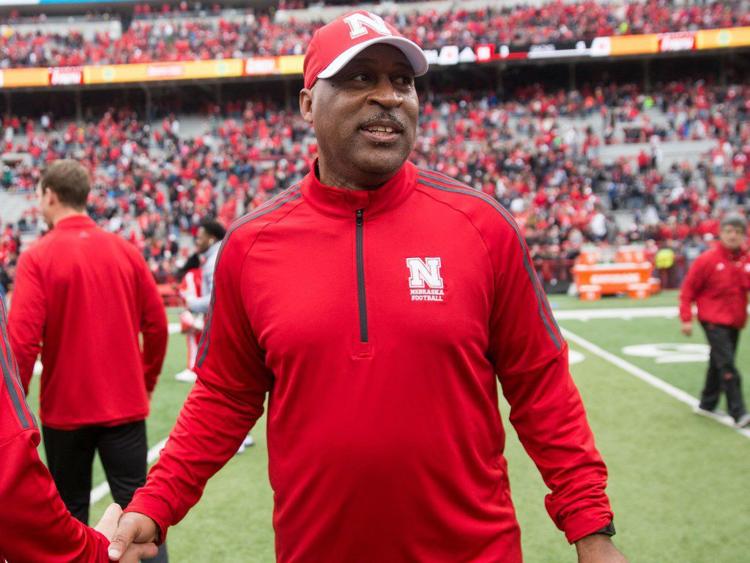 Tony Tuioti, defensive line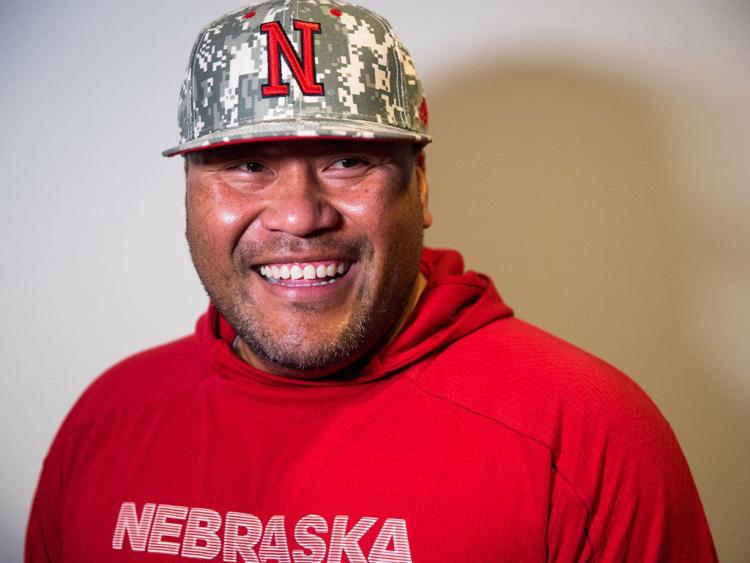 Mike Dawson, outside linebackers
Barrett Ruud, inside linebackers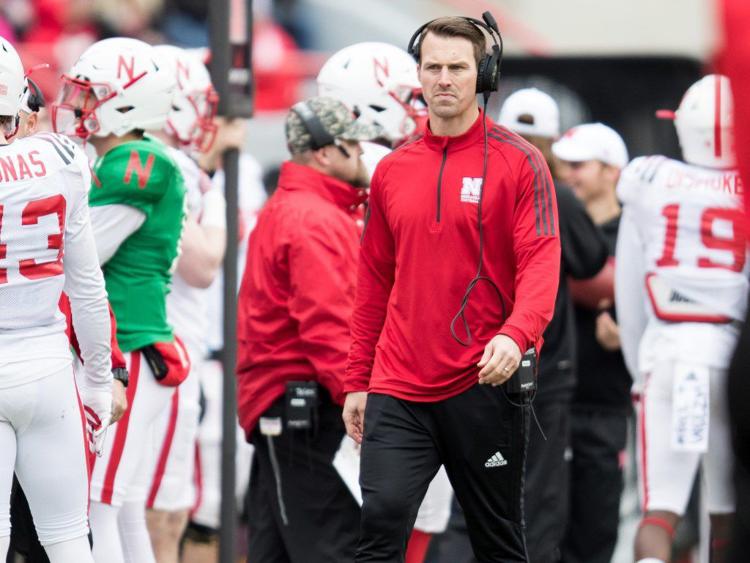 Travis Fisher, defensive backs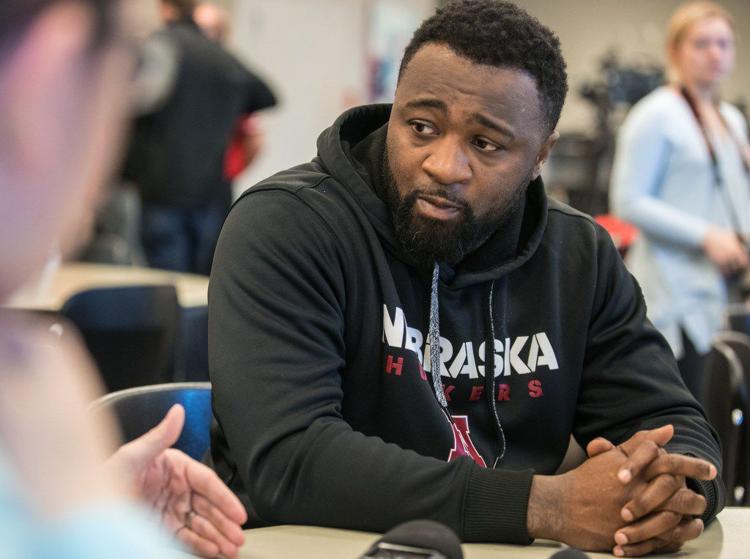 Be the first to know
Get local news delivered to your inbox!