Meet the Nebraska football coaching staff
Scott Frost, head coach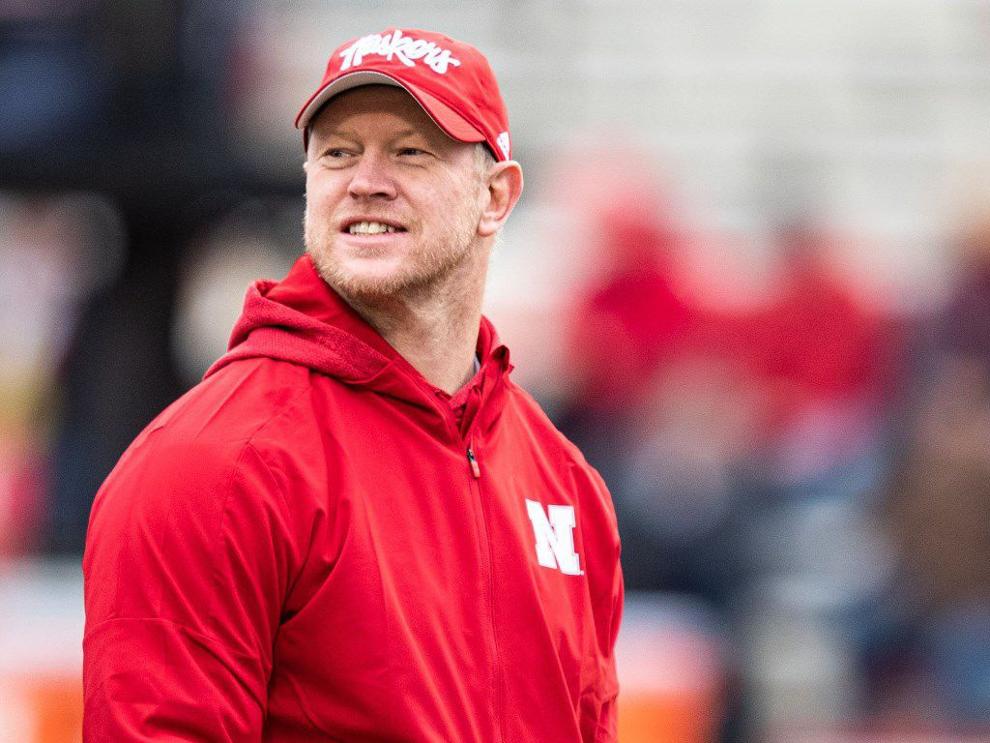 Matt Lubick, offensive coordinator and wide receivers
Erik Chinander, defensive coordinator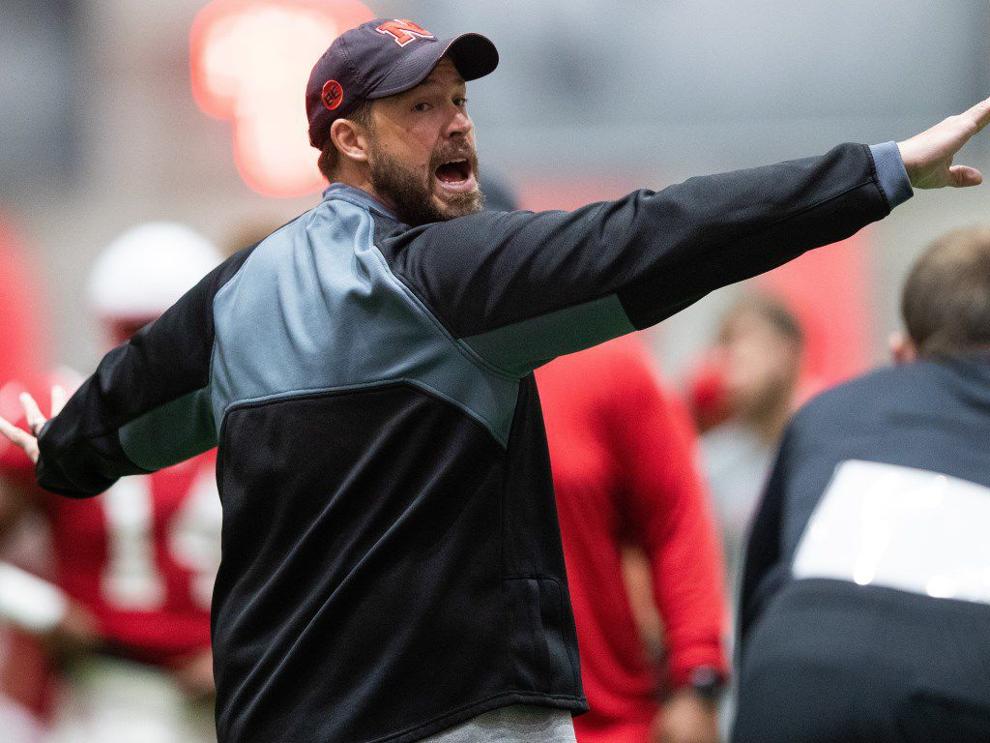 Mario Verduzco, quarterbacks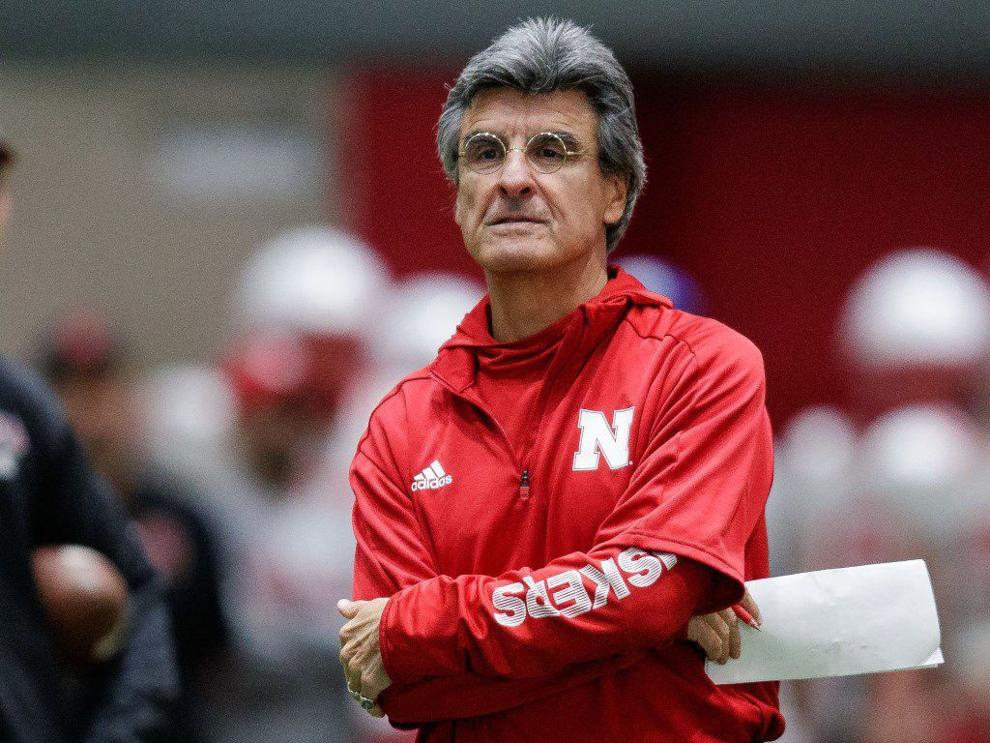 Ryan Held, running backs and recruiting coordinator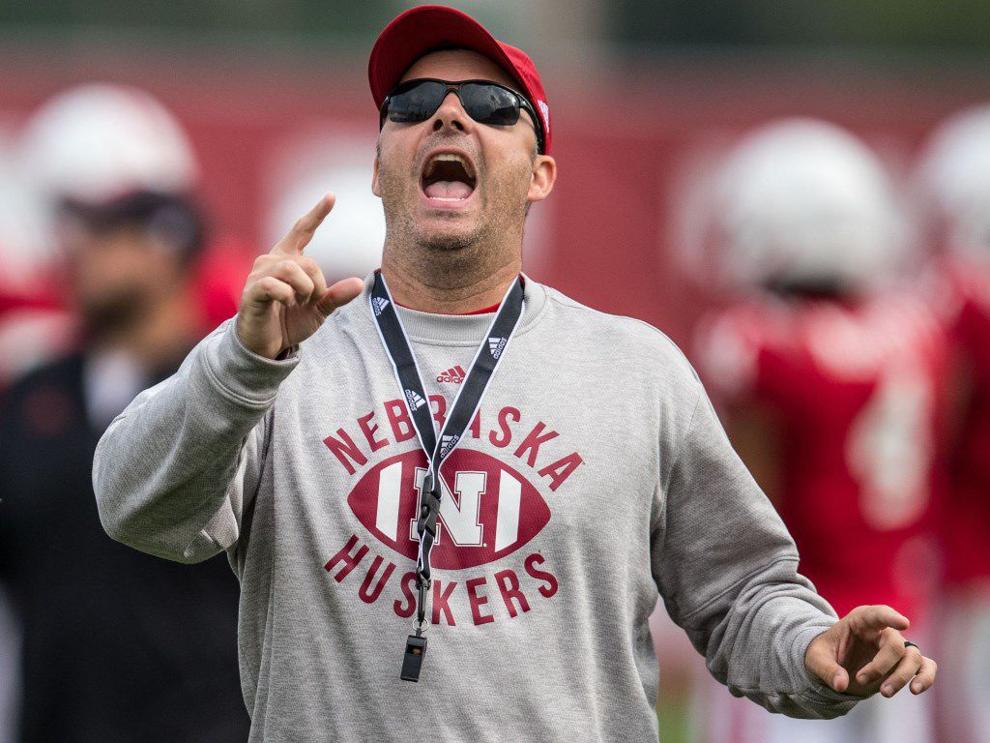 Greg Austin, offensive line and run game coordinator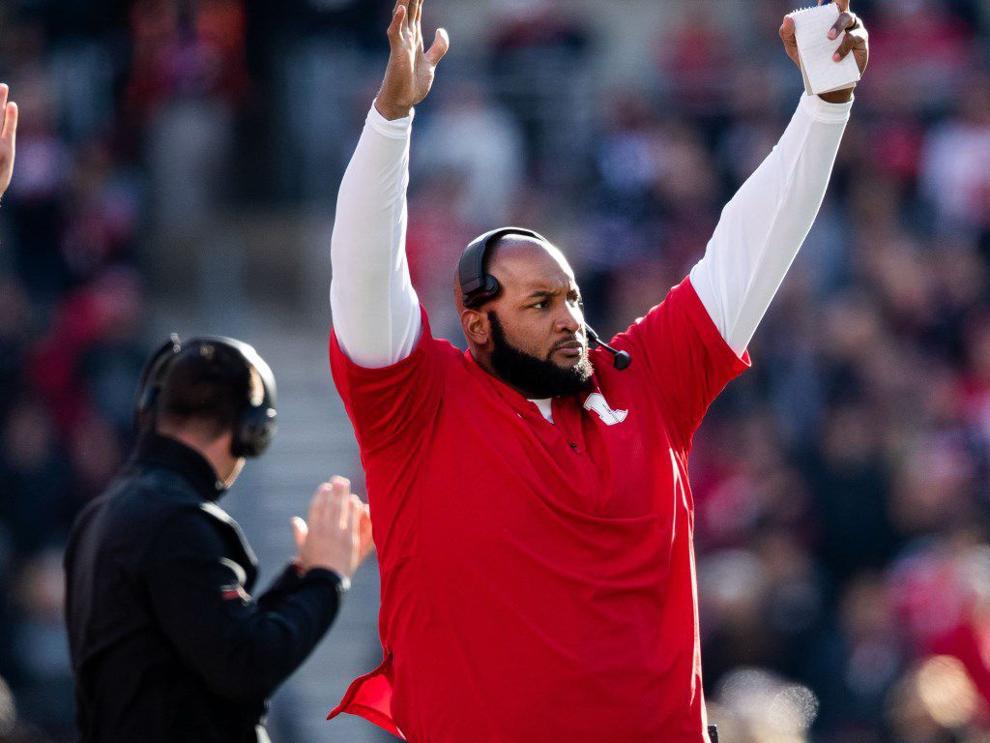 Sean Beckton, tight ends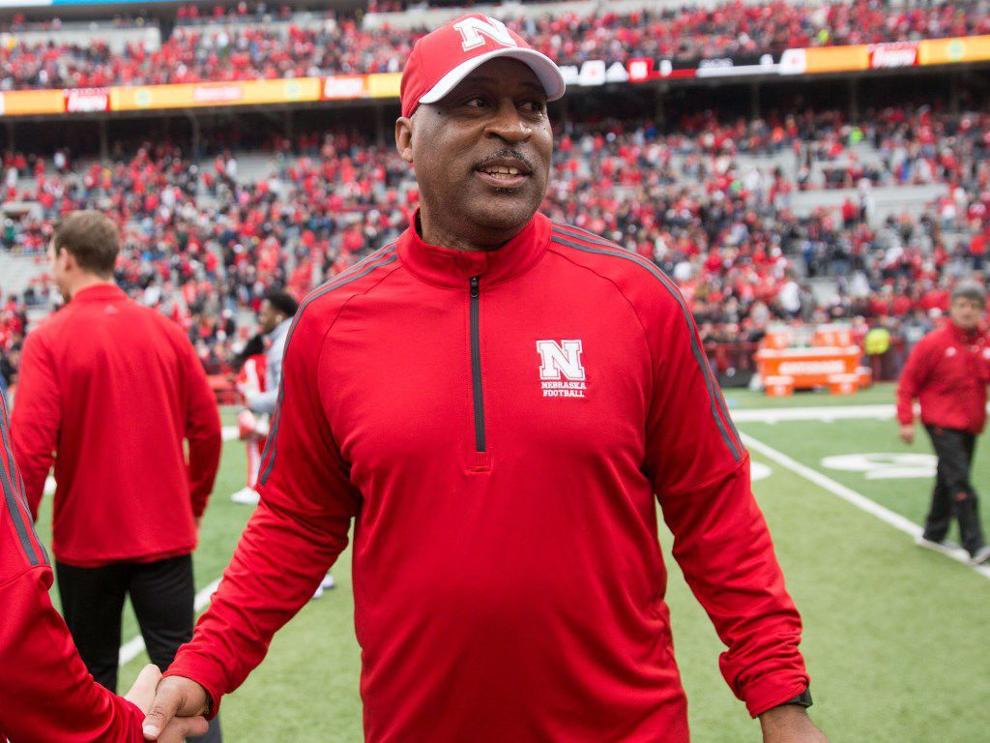 Tony Tuioti, defensive line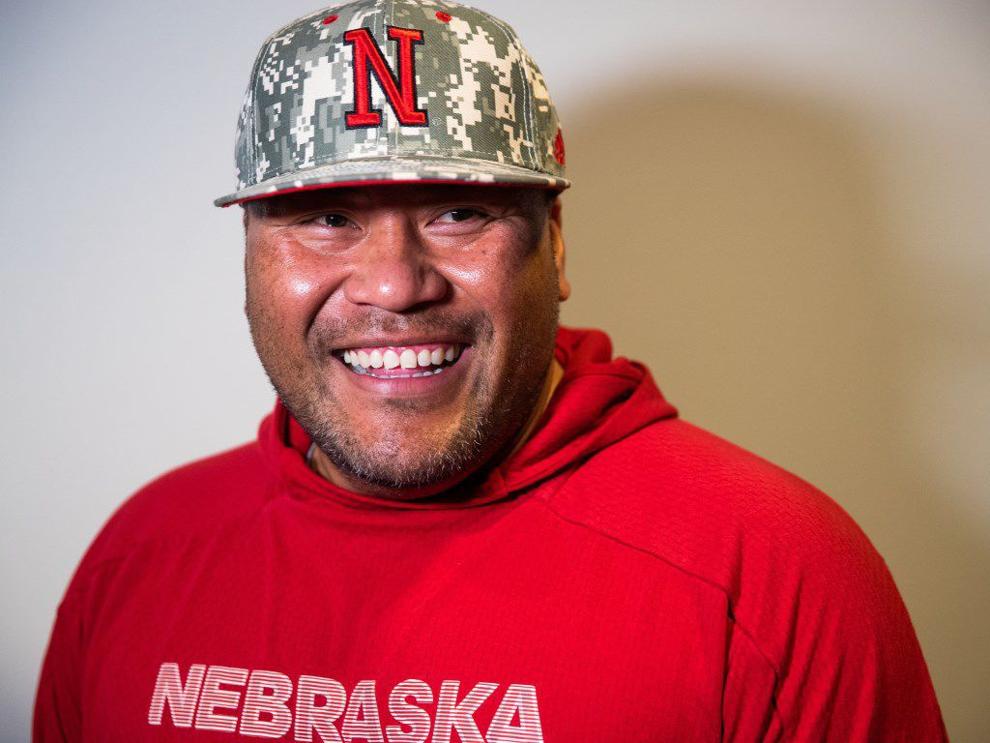 Mike Dawson, outside linebackers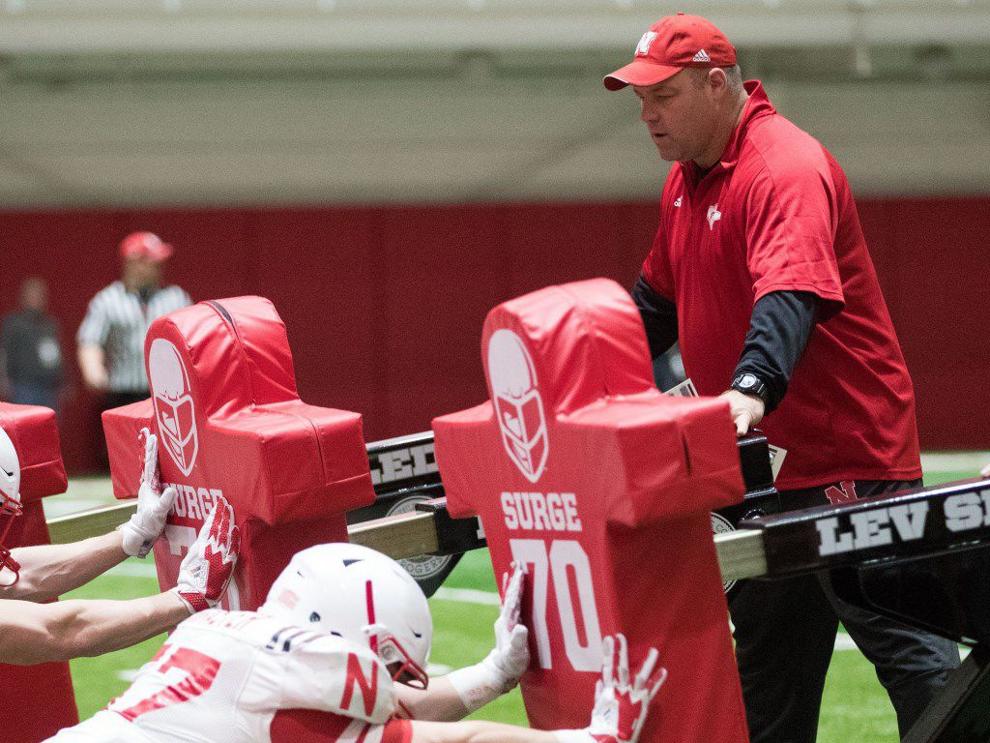 Barrett Ruud, inside linebackers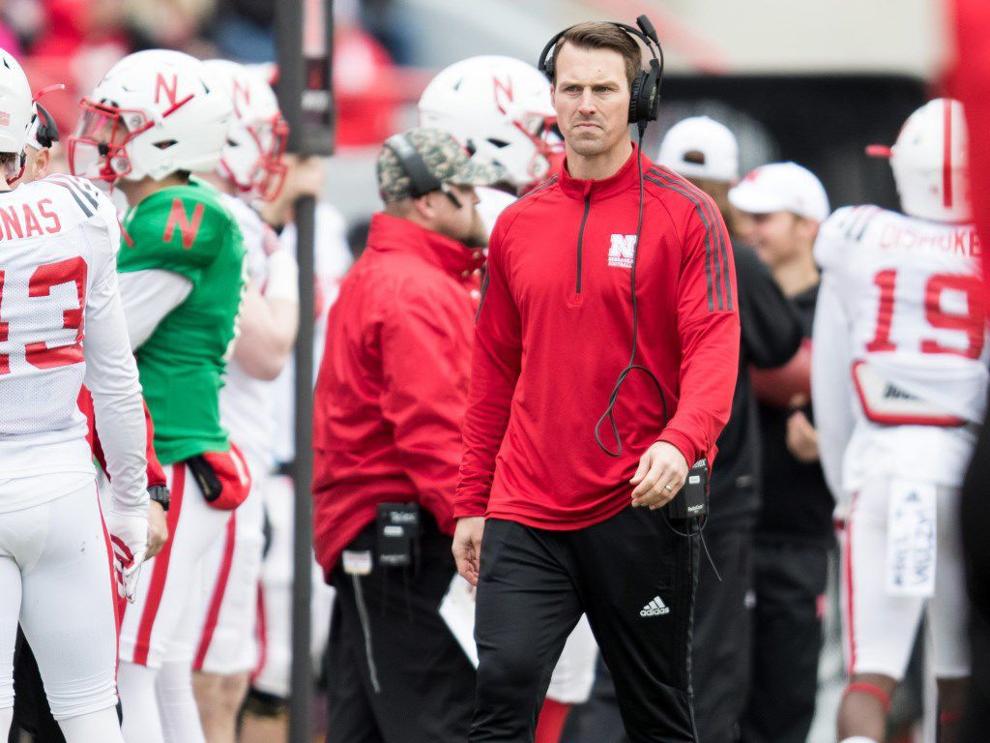 Travis Fisher, defensive backs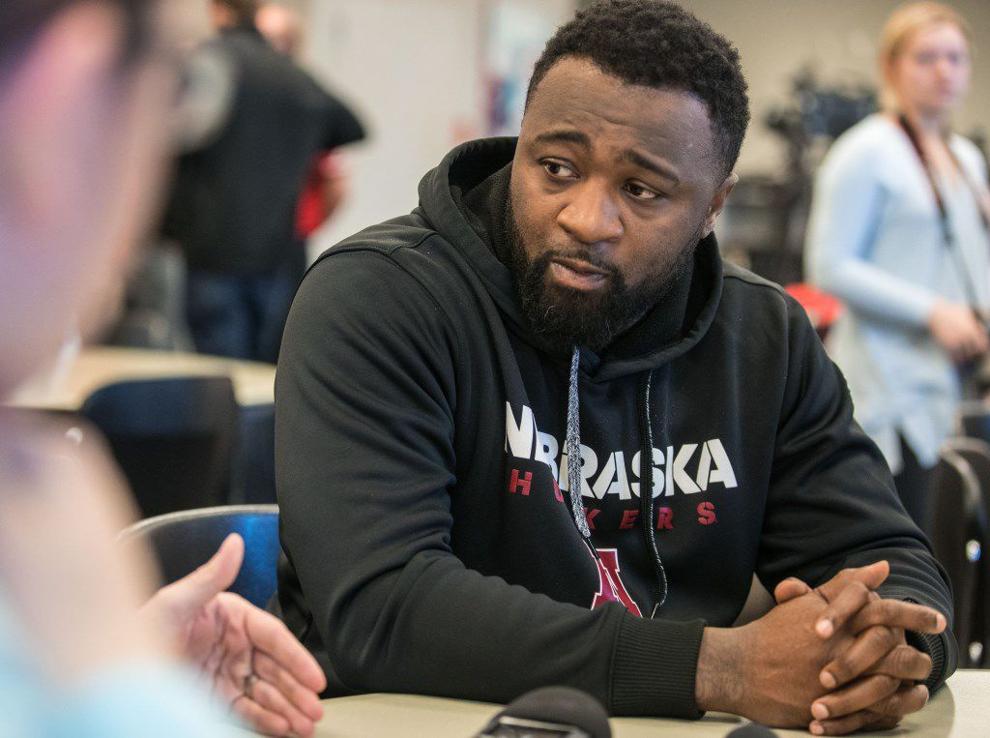 Related to this collection
One of the original members of Scott Frost's Nebraska coaching staff is leaving for a new program.
Dawson will coach Nebraska's outside linebackers, filling the spot vacated by Jovan Dewitt.
For decades, Nebraska was known for "special" special teams, units that made plays that won many games. The secret? Caring.
NU dismissed Washington from the team last week
Peyton Robb became the top workout partner for Tyler Berger last season, when the Husker senior was national runner-up at 157 pounds. Now Berger is working to put the redshirt freshman in a position to win a national title.
Nebraska was 67th in special teams efficiency in 2018 and dropped to 120th in 2019.
Mickey Joseph, wide receivers coach for the Tigers, had been offered an opportunity to become passing game coordinator and associate head coach for the Huskers, according to The Athletic.
A statement from the Nebraska athletic department said Walters and the Huskers "mutually agreed to part ways."
A coach doesn't really learn how to coach until he's in charge.
Nebraska football program announced Thursday that Matt Lubick has been hired as the Huskers' offensive coordinator and wide receivers coach.
Sam McKewon gives his three takes on Troy Walters' departure and Matt Lubick's hiring.
Nebraska's quest to finish in the top 30 of the Learfield Directors' Cup standings is off to another slow start.
Lubick jumped back in the sport to work with a close friend whose philosophy is similar and whose coaching style he respects. 
Sonny Lubick is coming back to Lincoln. It's been a while. He'll be known around here as Matt's dad. That is, Matt Lubick, the new offensive coordinator for Nebraska football.
Get to know Nebraska football's most recent hire offensive coordinator and wide receivers coach Matt Lubick.
Lubick's pay is $200,000 less than Troy Walters, who made $700,000 per year in the same position. 
Sean Snyder, the longtime Kansas State special teams coordinator who was a candidate for a role at Nebraska, has taken a full-time assistant coaching job at USC, according to the Manhattan Mercury. 
Nebraska has hired Jonathan Rutledge as a new analyst to help with special teams. He previously held a similar position at Auburn.
Spielman is at home with family in Minnesota and is unlikely to take part in spring football practices.
If he makes Purdue's defense better, Nebraska's already-difficult season opener becomes one heck of a test.
Questions that may not get definitive answers right away but will be on fans' minds for much of spring.
Scott Frost spoke Monday after his team's first practice of the spring and provided updates on the quarterback competition, JD Spielman's future and a lot more.
NU kicked off spring practice Monday with a morning workout and then three hours of interviews with the media.
The third phase wasn't nearly good enough in 2019 and will be a major focus moving forward.
You might remember Mike Dawson, the bear-like former defensive line coach who left Nebraska for the New York Giants after year one under Scott Frost. He's back with the Huskers now and in a new position.
Nebraska's offensive line coach — and now run game coordinator — fully expects to have a larger voice in the Huskers' offensive game plan. And the title isn't ornamental or designed to fluff up Greg Austin's ego. Just the opposite.
Nebraska had previously announced his departure from the team as a medical retirement.
"We're frustrated and concerned and a little bit bored and anxious to get back to a normal state of affairs and in our regular lives," Scott Frost said Monday night on Husker Sports Nightly.
The Redshirt Army that populated much of the Huskers' scout teams last season will be ready to make its move whenever football resumes.
Of the many roles being played by Nebraska athletics' performance nutrition staff in the past two weeks, the director of the operation, Dave Ellis, left one of the toughest and most personal roles for himself.
Wisconsin is clearly the class of the Big Ten West. Is that also the Badgers' ceiling? Hey — it's a heck of a ceiling. Nebraska would take it. Every Big Ten West program would.
Nebraska by no means had the worst quarterback play in the Big Ten, or even its division, as Rutgers and Northwestern turned in historically bad performances. But how exactly did they compare to others in the conference?
Nebraska coach Scott Frost has noticed that when it comes trying to figure out how, when and if college football can return in the age of the coronavirus, just about everyone associated with the sport has an opinion.
The NCAA ruled on Wednesday to extend its recruiting dead period — which prohibits on-campus visits — through June 30.
Presumably a walk-on, the 6-foot-2, 205-pound Falck caught nine passes for 85 yards last season for the Coyotes. In 2018, he caught 45 passes for 492 yards and two touchdowns. 
What will Husker football look like if it is played this season?
Say what you want about Twitter, but it is changing the landscape of sports.
Scott Frost has some words that will be good for the Nebraska football fan's soul.
Schweitzer will need to put on some weight, but what's on film is very impressive, reminiscent of current Husker middle 'backer Nick Henrich's high school film.
In his aim to win the starting quarterback job at Nebraska, redshirt freshman Luke McCaffrey lost an entire spring camp, which gives two-year incumbent starter Adrian Martinez even more of a leg up in the competition.
Scott Frost wants his players to express themselves on social media. He doesn't limit what they can say. But he and other Nebraska coaches remind them, too: Your feed is a "resumé to the world."
After Nebraska landed a commitment Tuesday from Gabe Ervin, The World-Herald's Evan Bland shares three takes on what the Huskers are getting in this running back out of Georgia.
Tom Shatel applauds the Big Ten for coming up with the first draft. It's a good move, the only move for now.
​The surface of the Huskers' home football field will stay the same for at least one more year.
"I feel really good right now going into 2020, probably the best I've felt since we've been here," Husker running backs coach Ryan Held said.
The Huskers' wide receivers will look completely different this season. And though the group is largely unproven, their potential has Nebraska's coaches hopeful they can make the offense hum.
Nebraska's secondary has four seasoned veterans who could be starters. But the newcomers are mature, defensive backs coach Travis Fisher said, and not afraid to challenge for playing time. 
Before Nebraska begins a new season, let's look back at the Huskers' year in 2019-20.
No Nebraska coach in the 21st century has a better track record bringing in talent than John Blake, who passed away Thursday.
Nebraska linebacker coaches Mike Dawson and Barrett Ruud broke down their positions Thursday night. There's a lot to like inside, and a lot of questions on the outside. 
Nebraska's defense seems straightforward. You could envision the starting 11 without a single player younger than a third-year junior. But there are two important facts to consider.
The Huskers have a few returning defensive linemen that have game experience, but the potential is there for so many others, Tony Tuioti said.
The quietest, oddest Nebraska preseason football camp in memory begins on Friday, just as the NCAA intended and NU hoped it might.
The Huskers have played football through the 1918 Spanish Flu pandemic, two World Wars, recessions and depressions. Will COVID-19 stop them or will they form their own schedule?
Both Nebraska and the Big Ten came into this marriage thinking they were doing the other one a favor. I don't think either side is that impressed with the other, writes Tom Shatel.
Big Ten Commissioner Kevin Warren said late Tuesday night that Nebraska couldn't remain a member of the Big Ten if plays football this fall. 
The Division I Council recommended that fall sports athletes who opt out of their seasons be permitted to extend their five-year eligibility clock. The NCAA will vote on it next week.
Discourse held steady at a dull roar throughout the college football world, but Nebraska was outwardly silent. No new statements or interviews.
After Purdue coach Jeff Brohm unveiled his plan, various Big Ten coaches have expressed more optimism at the possibility of spring football and offered their own ideas.
Nebraska won't be playing football this fall, said A.D. Bill Moos. And the loss to the athletic department could be $100 million. 
The lack of in-person visits has hurt the Huskers in recruiting the 2021 class, but Nebraska and its commits are finding new ways to lessen that damage.
The Big Ten's mistake was leaving coaches and players out of the process. You might roll your eyes. But this isn't 1980, writes Dirk Chatelain.
Kamonte Grimes announced his decision to commit to the Huskers on social media on Sunday. He is considered a versatile athlete by most recruiting services, though Nebraska likes him as a receiver.
Commissioner Kevin Warren said in a letter he's not revisiting any decision to postpone fall sports, but he laid out the Big Ten's medical reasoning for the decision.
Unlike the Husker parents' first letter, this message to the Big Ten carried threat of legal action and was composed by lawyer, who is representing the group.
Pac-12 Commissioner Larry Scott announced a new daily COVID-19 testing partnership with a manufacturer of rapid-test diagnostic machines.
Husker A.D. Bill Moos said that Nebraska's 375-game sellout streak will have an "asterisk" in 2020 because Big Ten rules won't allow fans.
What has grated on Mario Verduzco — Nebraska's third-year quarterbacks coach — has been the Huskers' absence of wins this season.
Purdue coach Jeff Brohm fired defensive coordinator Bob Diaco on Thursday, just one season after he was hired.
Jonathan Rutledge was a senior special teams analyst for NU, which had some successes this season in the third phase — notably, All-Big Ten kicker Connor Culp — but several other struggles.
Nebraska coach Scott Frost discussed the Huskers' spring game, decision to not play in a bowl game and more on the radio Wednesday night.
Nebraska has struggled some in recruiting and retention of players, which is why coach Scott Frost wants to reimagine the director of player development role.
Nebraska offensive coordinator Matt Lubick is one of many potential candidates for the open Montana State head coaching job, according to multiple reports.
Nebraska coach Scott Frost and his wife announced they would match up to $125,000 in donations to the Teammates Mentoring program, an organization started by Tom Osborne.
Matt Lubick will remain as Nebraska's offensive coordinator and wide receivers coach. He was in consideration to be the next head coach at Montana State.
Nebraska Athletic Director Bill Moos said that, despite a tough schedule, Nebraska will turn the corner in 2021 because of Scott Frost's development of the roster, the improved size and strength on the lines and quarterback Adrian Martinez's full comfort in the up-tempo offense.
Nebraska football assistants signed contract extensions last week that take them through the 2022 season. 
Ron Brown has held many roles in the Husker football program over the years. His new position will give him more influence over Nebraska's offense.
It's nearly been a full year since Nebraska football coaches were allowed to have in-person contact with recruits. Husker recruiting coordinator Ryan Held explains how they've managed to recruit anyway.
Nebraska expects its defense to be a strength this season, and that starts with defensive coordinator Erik Chinander. What makes the bond with his players so strong? "I love 'em dearly."
Nebraska D-line coach Tony Tuioti signed an extension last week that will give him a raise entering his third season with the Huskers. All of NU's assistants are now under contract through December 2022.