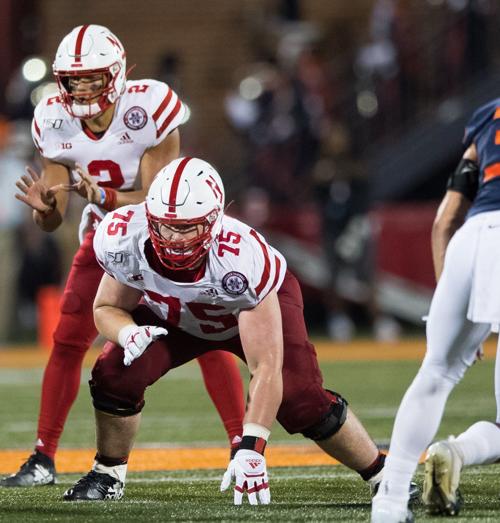 LINCOLN — When Nebraska offensive line coach Greg Austin pulled left guard Trent Hixson from the game at Minnesota, he had a short, powerful message for the Omaha Skutt graduate.
"I'll never give up on you, bro, but I need more," Austin said Wednesday.
Against Indiana, Hixson delivered more. Austin said the sophomore had his best game of the season, in fact, in a "rebound" performance from his struggles in Minneapolis.
"He practiced better and consequently played better," Austin said. Hixson even swung from left guard to right guard when Boe Wilson left the game with a minor, undisclosed injury. Wilson has practiced this week.
"It's a different stance, it's flipping things in your mind," Austin said. Hixson did a pretty good job making the switch, Austin said.
Sign up for Big Red Today news alerts
Get a daily Husker news roundup, recruiting updates and breaking news in your inbox.
Another player who has improved is center Cam Jurgens, who has not struggled with snaps in either of the last two weeks. Jurgens is "fully healthy," Austin said, and Nebraska's coaches have tweaked considerably with Jurgens' technique.
"Change up the stance, change how he grips the ball, change up how far away the ball is from his body," Austin said. "There's so many minor tweaks you have to do to make sure that he's still moving at the pace he needs to move off the ball but also be accurate with the snap. That's what practice is for and that's what we've been committed to doing. Whenever there's a problem, you've got to attack it."
Austin said NU's line is "ready" to be leaned on more as the calendar moves to November.
"I have confidence in their abilities, and I'm excited about Coach Frost calling a game and putting it on us," Austin said.
---
Nebraska vs. Purdue football history
Omaha World-Herald: Big Red
Don't miss a moment of Nebraska athletics.