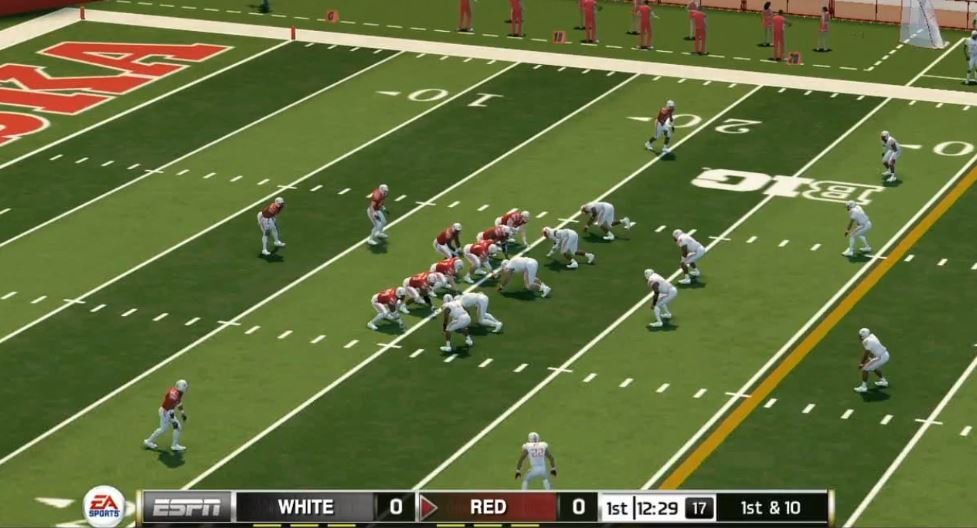 I don't know who invented the spring game, but I'm pretty sure they had Nebraska ties.
Who else would come up with a way to turn a basic scrimmage into a game day?
All in the name of an extra day to tailgate, sit in the stadium and watch college football.
It's not a game. But it counts as an experience.
We didn't get the game or the in-person experience on Saturday. This year's spring game was called on account of pandemic.
It was missed. Because for a Husker player, coach or fan, few schools do the spring game like Nebraska.
In the past 20 years, the 15th practice of the spring has evolved into a celebration of all things Nebraska football.
It's become a brilliant marketing — and recruiting — tool.
Consider that the spring game has become one of the biggest recruiting days of the calendar. The full stadium. The energy. The buzz.
For kids who can't make the visit in the fall — or for those who could commit in June — it's a front-row glimpse into what a Nebraska game day is all about.
Spring games are boring. I've experienced over four decades of these things — and somehow lived to tell — and I can't remember much about the football.
My favorite memories are about the other stuff, the spring game stuff that always showed Nebraska football at its core, at its best.
Nebraska couldn't play their traditional spring game this year, so relive Scott Frost's first Husker spring game with Tom Shatel's 1995 column.
» Nobody who was there April 20, 1996, will ever forget that spring game. Only two days earlier, former quarterback Brook Berringer passed away in a plane crash.
The game that day began with a moment of silence for Berringer, followed by a video of Berringer's life and career, to the song "Because You Loved Me."
The video ended with a scene where Berringer was reading "Green Eggs and Ham" to a group of school kids.
Everyone there that day was crying. In that sense, the spring game served as a way to bring people together to mourn. The stadium was one big group hug.
Take a look back at another moment Husker fans came together in Tom Shatel's column of the 1996 spring game, which was played days after Brook Berringer's death.
» Maybe the greatest spring game moment of all time — and certainly the best run — came in 2013. That was when they stopped the game and brought out Jack Hoffman, a 7-year-old brain cancer patient.
Dressed in a Husker uniform, Jack took a handoff from Taylor Martinez and weaved his way through Husker players for a 69-yard touchdown.
The play went on ESPN and Jack stole the nation's heart. It's hard to imagine any play or game that symbolized the spirit of Nebraska football better.
» A year later, I wrote about a cat at the spring game. That was the one that coach Bo Pelini carried through the tunnel and onto the field. It was a comical nod to Pelini's "faux" presence on Twitter. For all his dramatics, Pelini had a good feel for the spirit of the spring game. He was behind Jack Hoffman's play, too.
It would have served him well to show more of that side.
» Then there was Saturday's virtual spring game. It was brilliant.
It was a computerized game, which fans could see on social media platforms, with Red and White teams made up of Husker legends of the fall.
You could see Larry Jacobson (1971 Outland Trophy winner) tackling Ahman Green. Or Rich Glover sacking Tommie Frazier.
You could see Eric Crouch connecting with Johnny Rodgers on a touchdown and 2-point conversion to tie the game in the final minute. Although a replay likely would have shown J.R. Superstar caught the ball out of the end zone.
This was the first spring game to go into overtime, won by the White when Fabian Washington picked off a jump pass by Frazier. A jump pass by Frazier?
Never mind. It was big fun. And judging by all the real photos of Husker fans watching the virtual game at home or on their driveway tailgate, it was a big hit.
Even in the virtual world, the best spring game is a spectacle. It's about the fans. The fun.
Why? Because you're not going to learn anything from a spring game. Coaches aren't going to show anything, as even Bob Diaco once reminded us.
I'd like to see Nebraska take it a few steps further. Have these virtual old guys show up to play a real alumni game of touch. Autographs and photos all around. Maybe a concert.
There was no spring game on Saturday and there's no telling if there will be another spring game.
That's not to be an alarmist. But who knows? Hey, next year on this same day, there might be a regular Big Ten Conference game that counts.
Whenever we get out of this pandemic, it feels like the rules are going to change. In society. In the stadiums and arenas.
The Boston Globe did a recent dive on the subject. One of the possibilities for the future included games where the stands were half full or less — with fans having to sit 6 feet apart, and rows apart.
It's hard to know what it will take to get us back to elbow-to-elbow seats. If that ever comes back.
But the spring game might represent one such risk that schools decide isn't worth taking.
I hope it comes back — the kids, the fans, the carnival. And yes, an alumni game.
You can be sure, Frazier will not throw a jump pass.
---
Every Nebraska spring game since 2000
Be the first to know
Get local news delivered to your inbox!