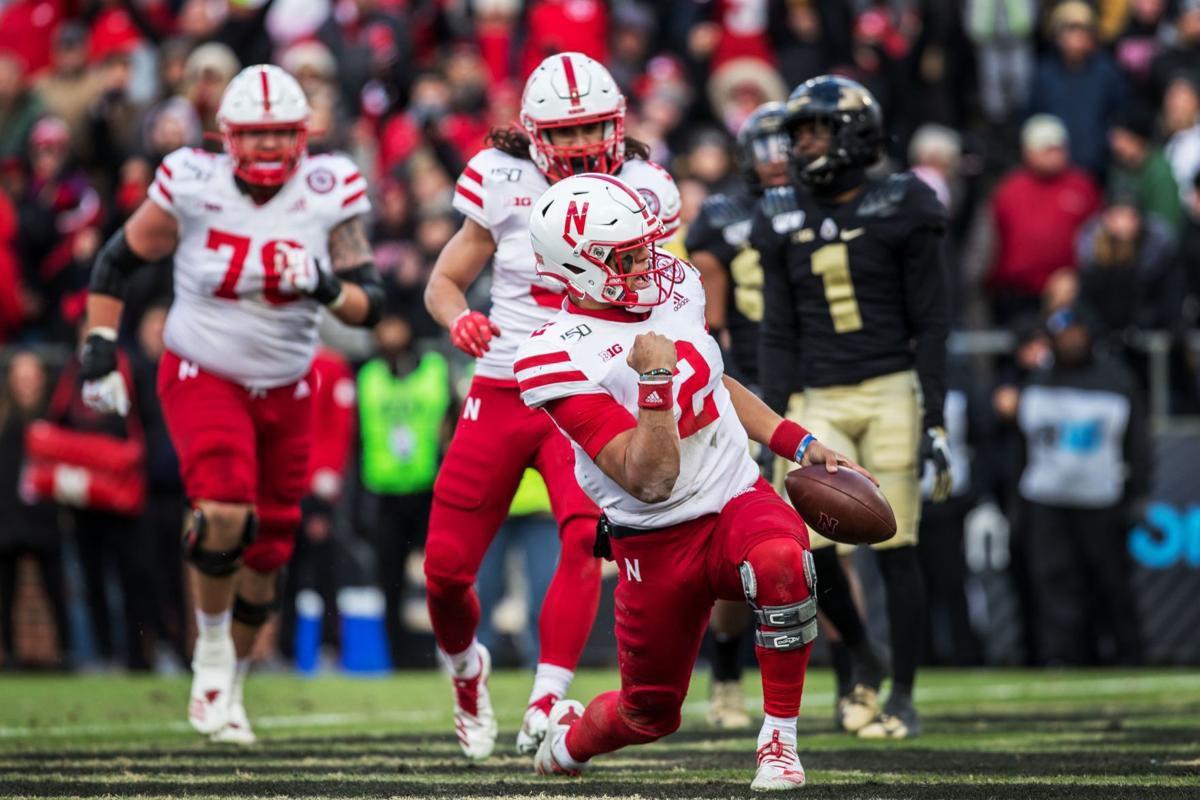 ESPN updated its Football Power Index metric for the 2020 season, and Nebraska dropped from being a Top 25 team to No. 40 on ESPN's list. FPI doesn't precisely explain why, but it could be that the personal leave of JD Spielman — and the possible loss of all his receiving yards — diminishes the Huskers' offensive production.
No. 40 is below where NU started in 2019 (No. 33), but ahead of 2017 (58th) and 2018 (50th). In both of those seasons, FPI correctly predicted that the Huskers would have a losing record.
But that projected record doesn't quite tell the whole story, because NU is actually favored, by FPI metrics, to win six of its seven home games — Purdue, Central Michigan, South Dakota State, Illinois, Cincinnati and Minnesota — plus the road game at Rutgers.
That's a 7-5 record, right? So where does the 5.8-6.2 projection come from?
It's in the percentage chances Nebraska has to win — or lose — each game.
NU has, for example, a 50.2% chance to beat Minnesota. That's a coin flip. Of the five games Nebraska is predicted to lose, its highest percentage chance to win is 29% at Northwestern. All other games are below that percentage, with road games at Ohio State (3.8%) and Wisconsin (8.1%) in the single digits.
Add up all of Nebraska's win percentages, and you get 576% out of a possible 1,200%. Round up the 576 to 580, and you get 5.8-6.2.
Now, for what it's worth, the 29% at Northwestern and the 27.6% at Iowa seem low based on what those teams return and must replace, and based on Nebraska's history at Northwestern, where it has a 3-1 record as a member of the Big Ten and lost the 2018 game in overtime. Likewise, the 65.1% vs. Purdue, a team that has beaten Nebraska three of the past five years, seems high.
At any rate, ESPN foresees Nebraska battling to make a bowl. NU Athletic Director Bill Moos, sensing that the schedule in 2020 was hard, preached caution just weeks after the 2019 season had ended.
"I wish we had this schedule next year, but there's nothing you can do about that," Moos said of the 2019 season. "We'll be better. We'll have more depth. We'll have a junior quarterback with two years as a starter."
In recent months, Moos has talked of Husker football needing two more years before it hits full steam.
FPI also projects that Wisconsin is favored to win every game on its schedule with at least a 72.7% confidence rate. That includes a game at Michigan. In other words, ESPN's FPI sees Wisconsin having an excellent chance at an undefeated regular season like it had in 2017.
Here are the Big Ten projections. A few of the numbers go over 12, according to ESPN, because of a "differing number of games played in each simulation."
Ohio State (2nd in FPI): 11.3-1.3
Wisconsin (4th): 10.8-2.1
Penn State (7th): 10.1-2.2
Michigan (19th):  7.4-4.6
Northwestern (25th): 7.7-4.4
Minnesota (30th): 7.6-4.5
Michigan State (67th): 4.0-8.0
---
The 2020 Nebraska football schedule
Be the first to know
Get local news delivered to your inbox!