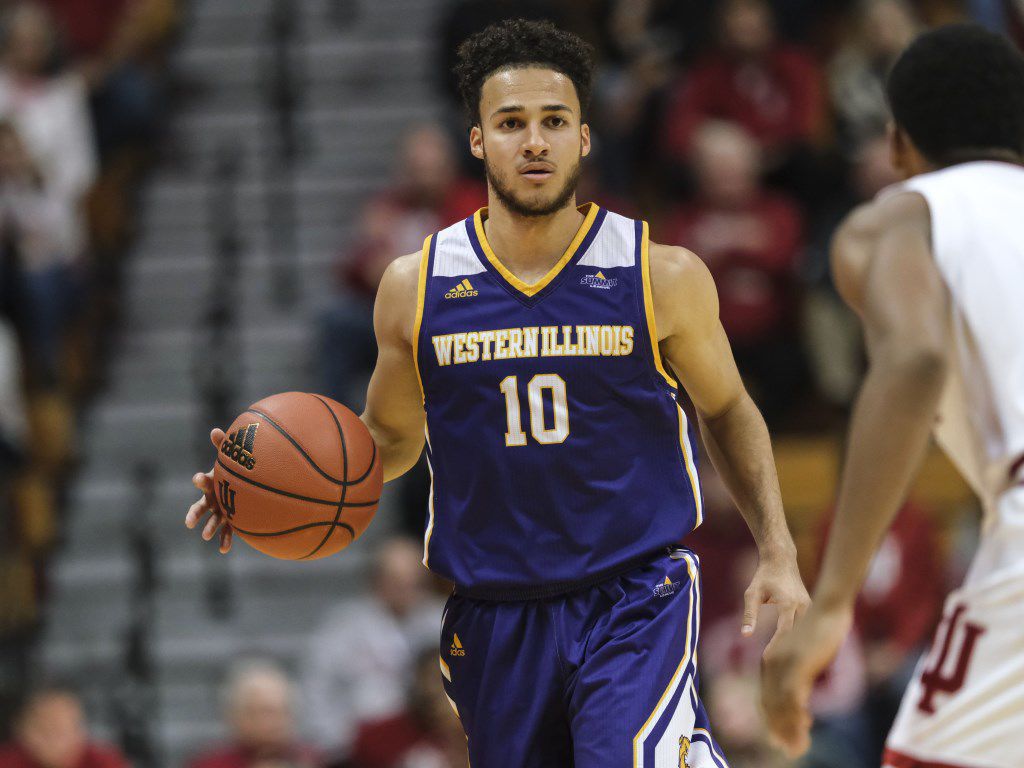 LINCOLN — In a meeting this week in Indianapolis before the Big Ten tournament, Fred Hoiberg sat across from Kobe Webster and told him he needed a point guard.
Hoiberg laid out the situation. He needed someone who could distribute, someone who could score. Someone who, presumably, could take over for Cam Mack, who days later would declare for the NBA draft.
"He just explained he runs a 5-out system, which I think fits my style," said Webster, a 6-foot grad transfer who scored 1,417 points in three seasons at Western Illinois. "Everything just lined up."
Webster left the meeting and put it all together.
He committed to Nebraska on Saturday morning, becoming Nebraska's first postseason addition and fourth member of the 2020 recruiting class. He joins Wisconsin transfer Kobe King and junior college additions Teddy Allen and Lat Mayen. Those four will add to a second-season wave of talent with Tennessee transfer Derrick Walker, Nevada transfer Shamiel Stevenson and Western Kentucky transfer Dalano Banton.
Webster is immediately eligible. He scored 17 points per game in his past two seasons. This year, he shot 41.7% from the floor and 33.3% from 3 with 3.2 rebounds and 3.6 assists. He scored 40 in a loss to UNO on Feb. 22.
"A playmaker, a scorer, someone that can stretch the floor I think in a 5-out system," Webster said, describing his game. "I'll be able to get downhill and make plays for others I think more so than I did at Western. I want to show people that. We'll have shooters and slashers, people cutting to the basket, so I'll just be able to make plays for them."
Nebraska assistant Matt Abdelmassih was the first coach to get in contact with Webster when he entered the transfer portal this month. He is on spring break now, which is why he was able to meet with Hoiberg and Abdelmassih.
The Indianapolis native said he was lightly recruited out of high school, with mostly offers from the Ivy League. He ended up at Western Illinois and made the all-newcomer team as a freshman and was second-team all-Summit League this season.
Growing up surrounded by Indiana and Purdue fans his entire life, Webster is excited to get his feet wet in the Big Ten. He opened this season with 18 points at Indiana in a loss.
"It'll definitely be exciting to be able to play sort of close to home a few times a year and have that support," Webster said. "That's the dream growing up."
With Webster committed, Nebraska is technically one over the scholarship limit. But even though Mack will keep his eligibility after declaring for the NBA draft, sources have said it is unlikely he returns to Nebraska.
Meaning Webster is your 2020-21 point guard.
"It was an opportunity that I just can't pass up," he said.