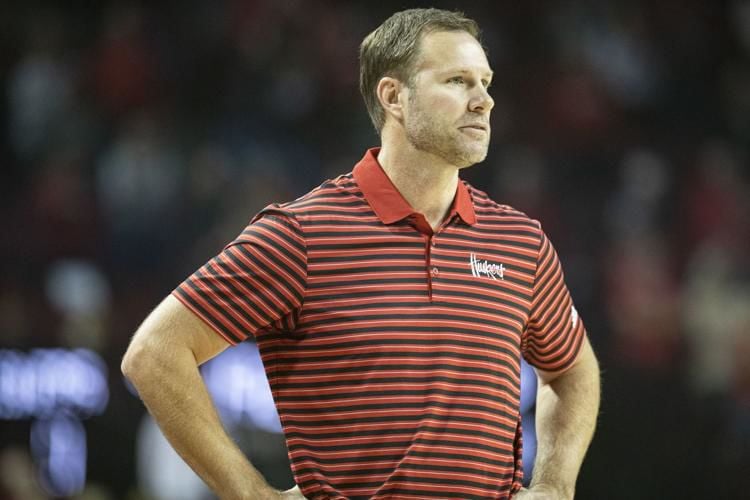 LINCOLN — Eduardo Andre's basketball story is briefer than many but full of plot twists and location changes.
Nebraska basketball's newest commit started playing the game just four years ago, in London, and picked it up faster than he expected. By his sophomore year he was in the United States, thousands of miles away from family. And for his senior year, he switched to an up-and-coming program near Phoenix. In January.
The whirlwind career includes a whirlwind romance — with Husker hoops. The 6-foot-10, 220-pounder came onto NU's radar in recent weeks. After Nebraska's top target, Adama Sanogo, chose Connecticut last week, the process for Andre accelerated. A virtual visit. Chats with coach Fred Hoiberg. A good understanding of where and how he'd fit in the coach's system.
So Andre committed Tuesday to NU over offers from San Diego State, Illinois, Texas A&M and Boston College, among others. He'll join NU for the 2020-21 season.
"I was waiting to see what would come up, and then they came in, and it seemed like a great fit," Andre said. "I liked the facilities, they're world class, and as far as Coach Hoiberg's system, it's crazy. I like it a lot."
The Huskers officially announced Andre's signing on Friday.
"Eduardo brings length and explosiveness to our frontcourt," Hoiberg said in a press release. "His ability to protect the rim gives us a dimension that we didn't have last year, and he has the skillset to play inside-out. Eduardo has only been playing competitively for a few years, but he has a lot of upside, and we think can develop in our program."
The three-star prospect according to Rivals and 247Sports freely admits that he's still working on his offensive game. He rattled off the to-do list: pick-and-roll skills, making plays after guards hand off the ball, perimeter shooting, post-up game. But what Andre can provide off the bat was Nebraska's biggest weakness last season. Frankly, it's been a Nebraska weakness over many years.
"Definitely protecting the rim and rebounding," Andre said.
Nebraska finished last in the Big Ten in blocked shots and rebounding. The minus-9.6 rebounding margin actually ranked 348th nationally. NU naturally wanted to add a post player to the 2020-21 roster even as junior college signee Lat Mayen and sit-out Tennessee transfer Derrick Walker will be playing this season, too.
Andre becomes, in essence, the sixth player in the 2020 NU class, including three transfers (Trey McGowens, Kobe King and Kobe Webster), Mayen and Western Nebraska Community College's Teddy Allen.
Andre played in Dallas before transferring to Chandler Compass Prep, a newer program in Arizona whose recruiting coordinator helped build the Findlay Prep powerhouse near Las Vegas. ---Andre started playing with Compass Prep in January.
"I had a lot of fun in Arizona — it's a really good program — and they helped a lot with my game, too," Andre said.
Photos: Fred Hoiberg through the years
Be the first to know
Get local news delivered to your inbox!