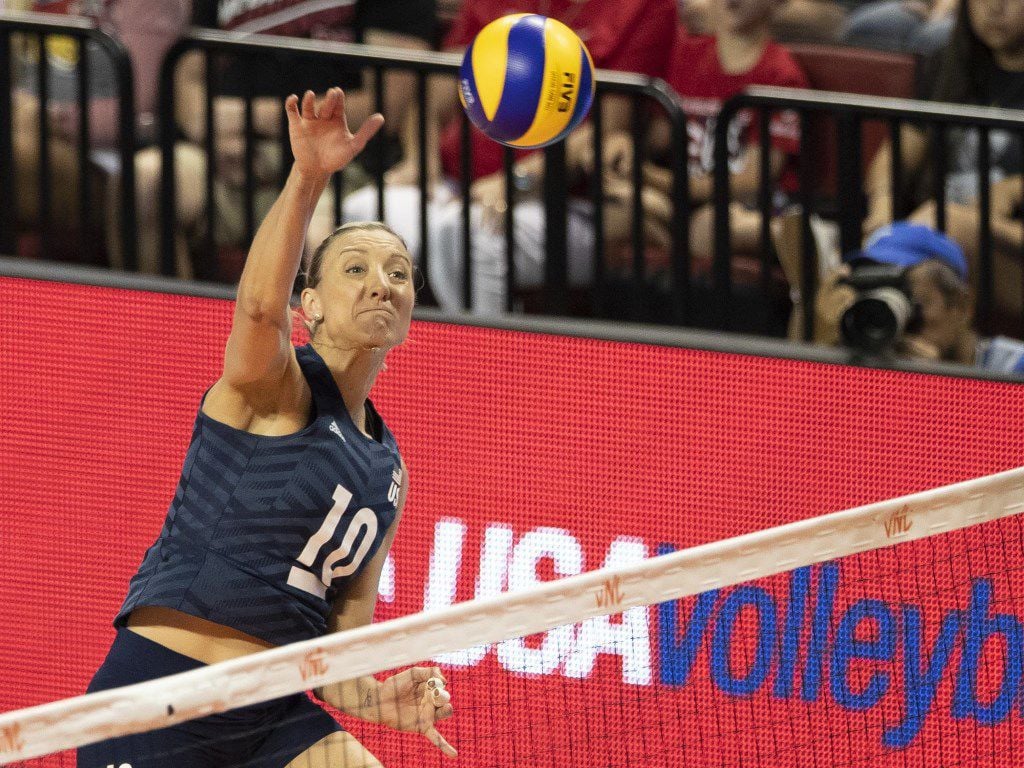 Former Nebraska All-American Jordan Larson is taking a lead role in an upstart professional volleyball league scheduled to launch next year.
Larson was one of the first three players to sign with Athletes Unlimited Volleyball, along with U.S. national teammates Foluke Akinradewo and Molly McCage. All three will be on the league's player advisory board to help determine which athletes are invited to join and set the league's rules and policies.
Larson also will serve on the Athletes Unlimited advisory board. Joining Larson on the board are athletes like Kevin Durant, Abby Wambach and Caroline Wozniacki, among others.
Athletes Unlimited is also starting a pro softball league with more sports to follow.
The volleyball league — which is officially sanctioned by USA Volleyball and would be the only pro women's indoor volleyball league in the country — is set to begin play in February 2021. It will feature 48 players from the U.S. national team, other accomplished pros and recent NCAA graduates. All games will be played in one city at the same venue.
The league takes a player-focused approach to team sports. Athletes will earn points based on team wins and individual accomplishments. The team rosters will change each week with the top four players in the standings serving as captains and drafting their squads.
Larson, who was recently selected to the Nebraska Athletic Hall of Fame, was a three-time All-American with the Huskers and helped lead them to the 2006 national championship. The Hooper, Nebraska, product has played professionally overseas and has won two Olympic medals.
Jordan Larson was announced as the second member of the 2020 Nebraska athletic hall of fame class on Wednesday.
---
Former Husker Jordan Larson through the years