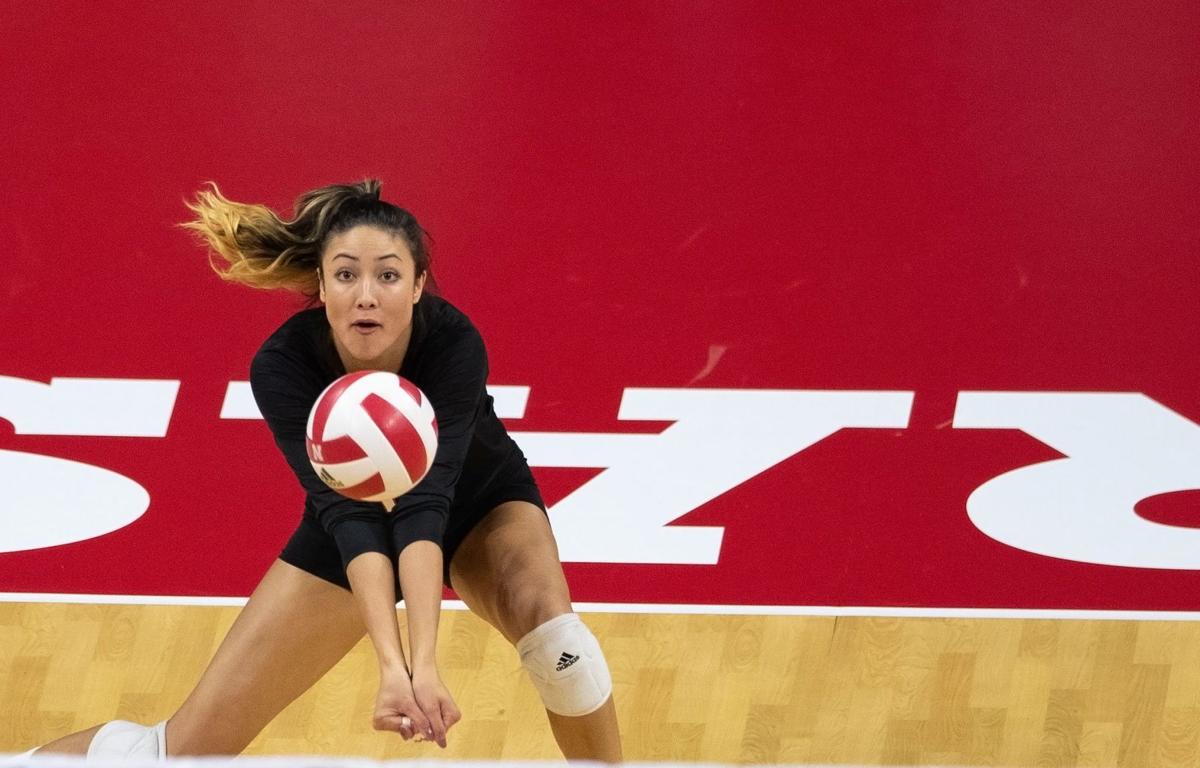 LINCOLN — Nebraska added to its nation-leading All-America ranks on Wednesday.
Lexi Sun was named to the AVCA All-America third team, becoming the 46th Nebraska player to receive All-America honors, the most for any Division I program.
Junior Lauren Stivrins was honored for the second straight year. The 6-foot-4 middle blocker was named to the second team after she was a first-team selection last year.
With the honors for Sun and Stivrins, Nebraska was recognized with multiple All-Americans for the fifth straight year.
Stivrins is the 32nd Nebraska player to receive multiple All-America honors in her career. The Scottsdale, Arizona, native led Nebraska with a .374 hitting percentage while she averaged 2.55 kills per set. She also helped anchor the Husker defense with 1.07 blocks per set as they held opponents to a .152 hitting percentage, the eighth-best mark in the country.
Sun, who was an honorable mention selection during her freshman year at Texas, led the Huskers with 3.57 kills per set as she finished with double-digit kills in 18 of 20 Big Ten matches. The 6-foot-2 outside hitter also averaged 2.45 digs this season and recorded 10 double-doubles. After hitting .195 last year, Sun improved to finish this year hitting .270.
Sophomore setter Nicklin Hames and freshman outside hitter Madi Kubik were each named to the honorable mention list.
Photos: Nebraska's AVCA All-Americans
Be the first to know
Get local news delivered to your inbox!