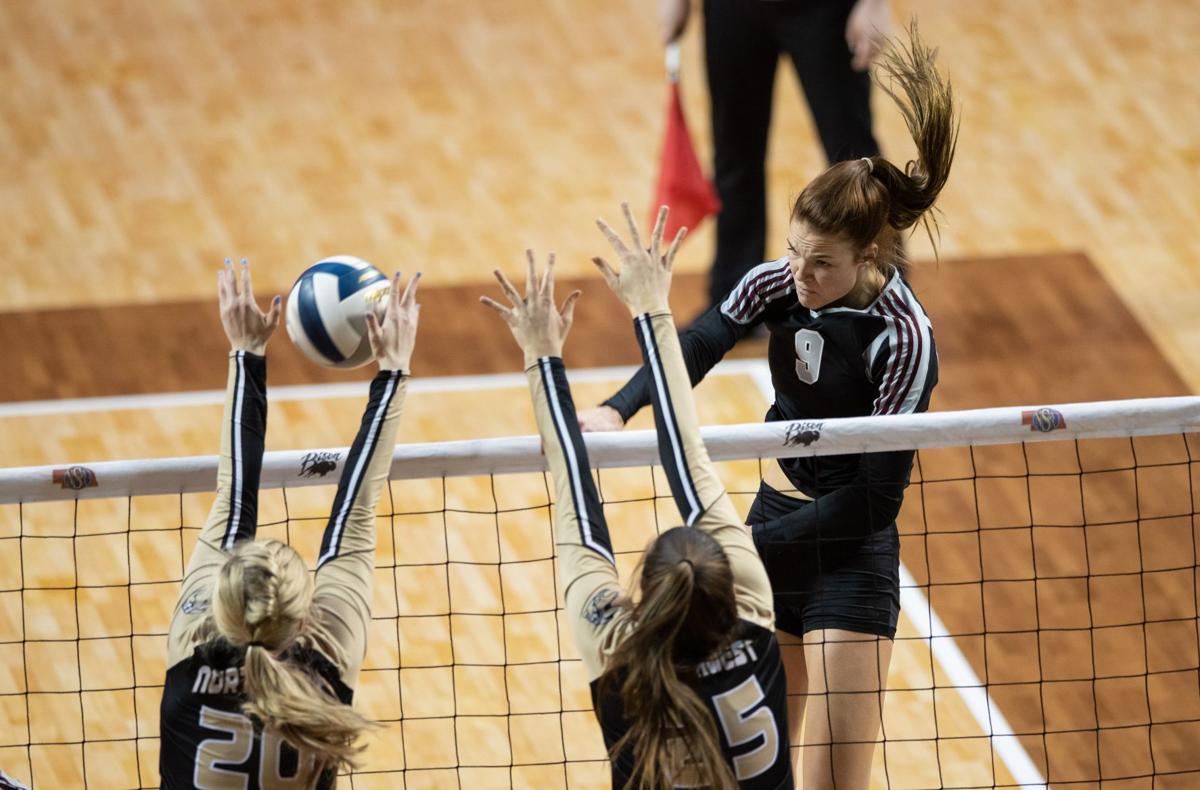 LINCOLN — Last summer, Whitney Lauenstein decided she wanted to play college volleyball.
Up to that point she had received little interest from colleges as a middle blocker, but Waverly coach Terri Neujahr said if she was serious about playing Division I, a change to outside hitter was necessary.
That switch unlocked Lauenstein's potential and a journey that ended this past weekend when the 6-foot-2 junior committed to Nebraska on Sunday during an official visit.
"She is the epitome of a late bloomer," Neujahr said. "Once she switched (positions), everything started to happen and she got better and better. It all really opened up."
Lauenstein becomes the sixth member of the 2021 class that also includes outside hitter Lindsay Krause from Omaha Skutt and middle blocker Rylee Gray from Elkhorn South. Also in the class are setter Kennedi Orr from Eagan, Minnesota; libero Alexis Rodriguez from Sterling, Illinois; and outside hitter Ally Batenhorst from Katy, Texas.
Lauenstein's journey wasn't an easy one as she initially sent tape to Nebraska in August 2018, but there was little interest at that point from the Huskers.
Neujahr said Lauenstein took that as motivation to prove them wrong. She established herself as an attacker during her first year as an outside hitter. But it wasn't until this spring season with Volleyball Club Nebraska and time spent with a USA Volleyball elite training team that Lauenstein improved her passing skills and major programs began to pay attention.
"Every time she steps on court (she's) learning something new," Neujahr said. "She's always refining her skills and learning new things."
As a sophomore, Neujahr said, Lauenstein played only one back-row rotation, but this season for the 29-4 Vikings she never subbed out. This year at Waverly, Lauenstein averaged 4.9 kills per set while hitting .407. She also led the Vikings with 48 aces and was second on the team in blocks and digs.
Nebraska coach John Cook called Lauenstein with a scholarship offer on Sept. 23, which immediately shook up her recruiting process. She had whittled her potential schools to Oklahoma, Missouri and BYU, but when the Huskers entered the picture, it changed everything.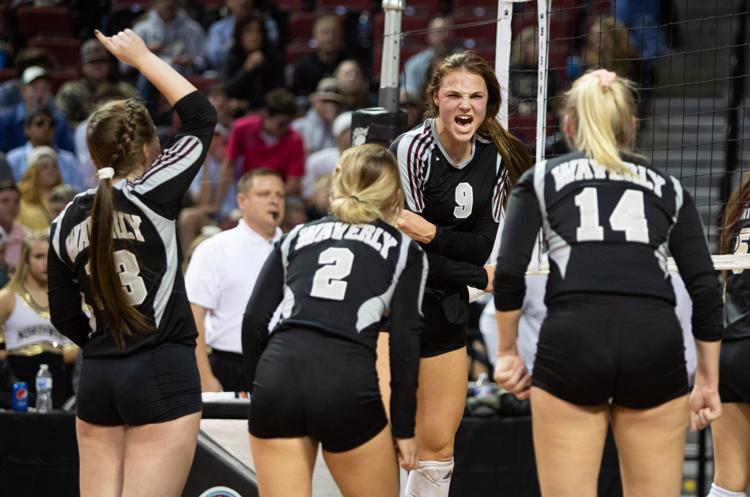 "When Cook called me and said I had a full ride, I knew right away that I wanted to go to Nebraska," Lauenstein said. "It hit me like, 'Wow, a full ride from your home state is kind of hard to pass up.' I know the environment here is phenomenal. I know the impact they have on little girls. They look up to them. I know that's something that I wanted to be part of."
A few weeks ago after Waverly lost in the Class B state tournament semifinals, Lauenstein and senior Annika Evans embraced, crying, thinking that their playing days together were over.
The pair cried together again on Saturday night, this time when Lauenstein told Evans, who will join Nebraska next year as a walk-on, that she would be committing to the Huskers the following morning.
"She said there was no point in her crying after state because we are going to play with each other again," Lauenstein said. "It was something that was super emotional and exciting, fulfilling a dream."
Super excited and blessed to announce I have verbally committed to University of Nebraska to further my academic and my volleyball career!! Thank you to everyone who has helped me get to where I am now!! #gbr ❤️🌽 pic.twitter.com/GYhKNxwUiP

— Whitney Lauenstein (@WhitLauenstein) November 22, 2019
Photos: Meet the 2019 Nebraska volleyball team