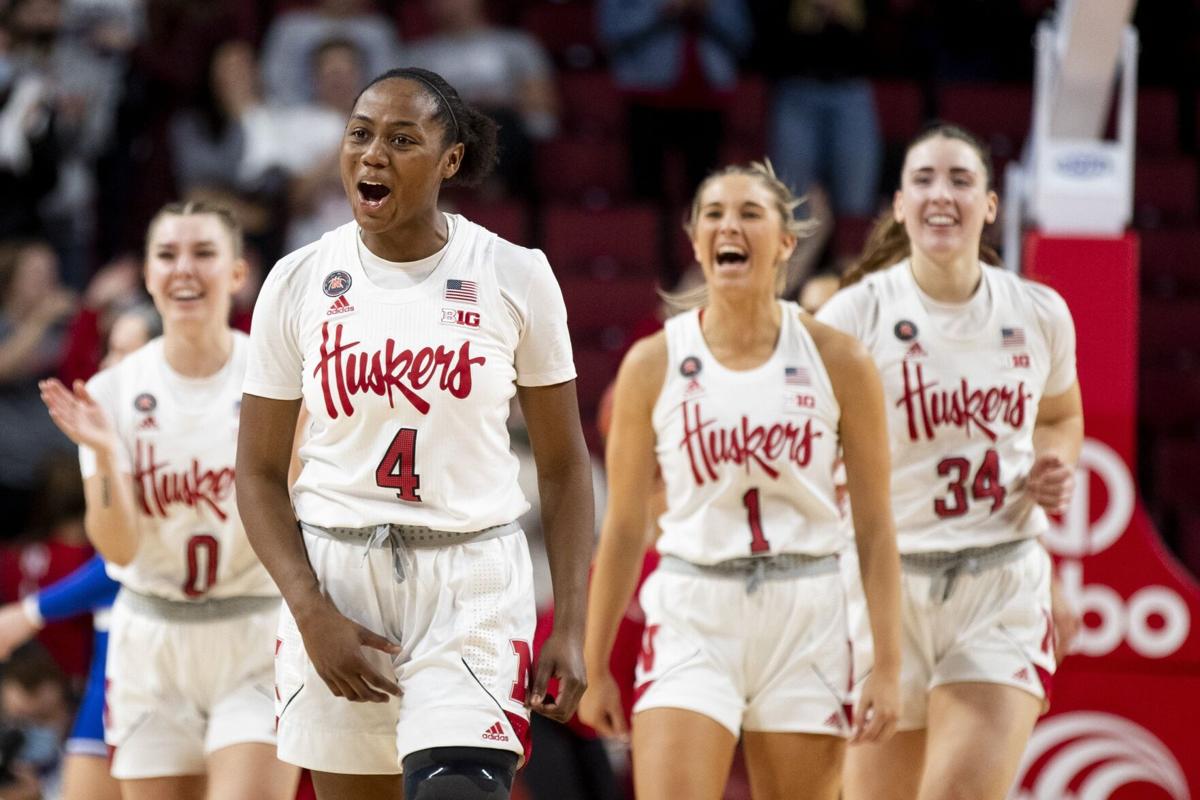 LINCOLN — Nebraska women's coach Amy Williams wore a sharp red suit during her team's two-hour, 50-foul slugfest with Creighton on Wednesday night.
After NU's 67-62 win over the Bluejays, Williams showed up for her postgame press conference in coaches' practice gear. A celebratory water bath from players was Williams' reward after breaking a five-game losing streak to a rival. It's Williams' first win over CU as Husker coach, and it didn't come easy.
A 16-point lead eventually shrunk to three. Nebraska (4-0) made two shots in the fourth quarter and missed a lot of free throws.
Still, the Huskers had just enough cushion to survive Creighton's late charge.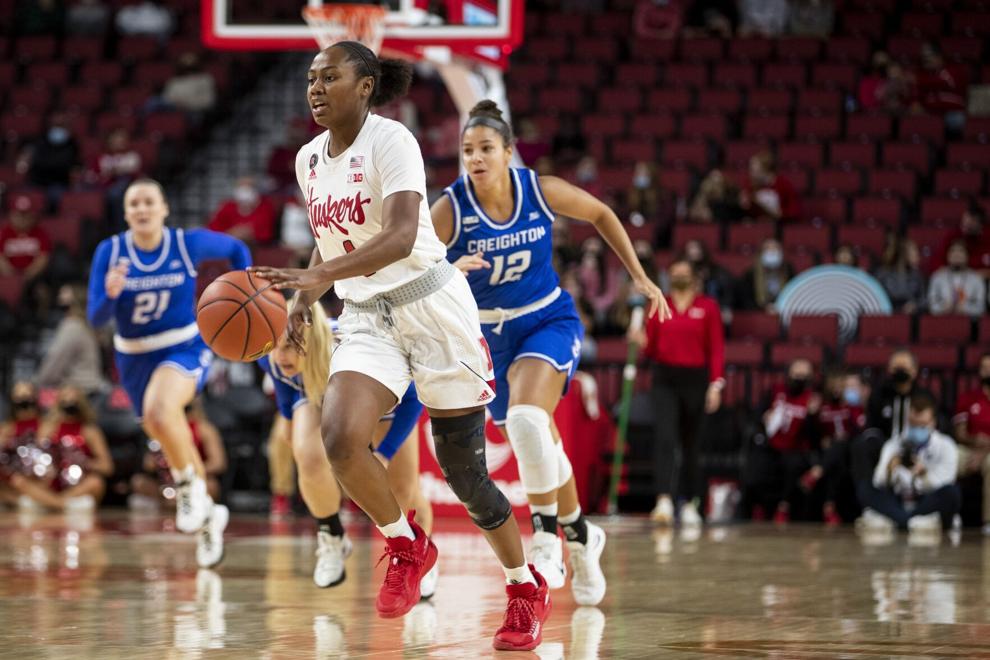 "At some point in this ballgame, we would probably have to outpersevere — if that's a word — (Creighton), and we found a way to overcome," Williams said.
Said NU guard Ashley Scoggin, who scored nine points: "We just wanted to give our coaching staff that win. We were so ready for that."
After allowing 11.6 3-pointers per game in the last five losses to Creighton, the Jays (1-2) hit five Wednesday night. Nebraska's deeper, quicker roster challenged CU guards and forwards outside the 3-point line, daring them to drive to the rim, make layups or draw fouls.
Creighton coach Jim Flanery said Nebraska was more "attentive" to defending the 3-point line, and he was fine with it — so long as CU made NU pay at the rim.
In the first half, the Jays didn't, scoring 20 points. For the night, CU missed 11 free throws and nine layups.
"It's hard to win on the road when you do that," Flanery said.
It's hard to win playing from behind double digits, too. Nebraska got two key scoring spurts from freshman forward Alexis Markowski to help maintain its lead.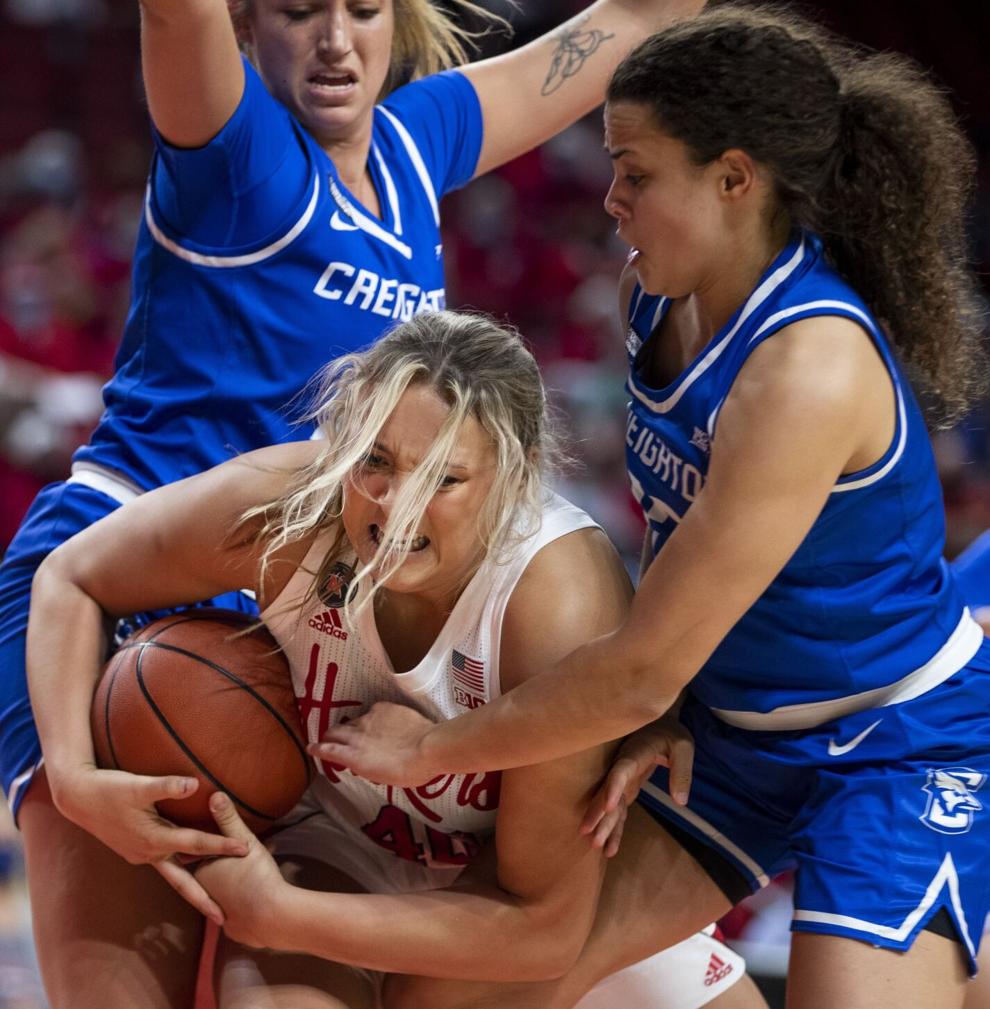 First, Markowski scored six straight points in the decisive second quarter. Then, after CU cut NU's 13-point halftime lead to seven in the third quarter, she rattled off five straight points. Her spurts helped offset a rough night for forward Isabelle Bourne, who had five points on 2-of-11 shooting.
"She's a com-pet-it-or," Williams said, drawing out the word, about Markowski. "I just love that she's on our team."
The Lincoln Pius X grad said she was "super-hyped" for the rivalry game, especially to square off against Crete grad and Creighton forward Morgan Maly, who played on the same club team as Markowski.
Maly, CU's best perimeter shooter, was hounded around the floor all night but finished with 16 points. Her missed 3-pointer with 40 seconds left — followed by two free throws by NU guard Jaz Shelley — ultimately sealed CU's fate. Though the Huskers had a jump ball and five-second call in the game's final 30 seconds that made for some nail biting.
Scoggin and Markowski both figured Creighton, which nearly upset Drake at the wire in its season opener, would make a late charge on offense. It did, and Nebraska, rarely leading in this game for the past five seasons, held on for a I-80 victory that left their coach soaking wet.
"I knew we were definitely going to get their second punch because they're a team that always sticks around," Scoggin said. "They're always coming back at you, so we were definitely prepared for that as a team. But, we've got each other. We had each other's backs."
---