The Nebraska student who kicked me in the head as he hurdled press row to storm the court where Jamar Johnson took down Kansas.
The noise that 18,000 make when Mitch Ballock hits a shot from the seat next to them.
The slow crawl of cars on I-80 when I didn't leave early enough for a Husker football game. Nebraska volleyball fans on their feet for the last point.
Red Army Rick. All the hall of fame coaches who hang out in the Lexus Club at halftime of a Creighton game. The line for general admission at the College World Series that winds around the city.
The fans at K-State's Ahearn Field House who stomped so hard it made my computer move down the row.
And, finally, the Missouri "Antler" who yelled at me for an entire game, accusing me of being a Kansas fan. He missed a whale of a game.
I miss all of you fans who pack the venues where we spend our passion. The loud noises you make. The smiles. The groans. The energy.
I never took you for granted, but I also never appreciated how much you meant to the games. You are the heartbeat.
"Yeah, I miss them," Nebraska Athletic Director Bill Moos said. "And our student-athletes miss them."
Said Creighton A.D. Bruce Rasmussen: "You appreciate them more than ever. 
"We try to make sure we never take our fans for granted, but human nature is you have a different feeling for someone when they are no longer there."
Translation: Please, come back.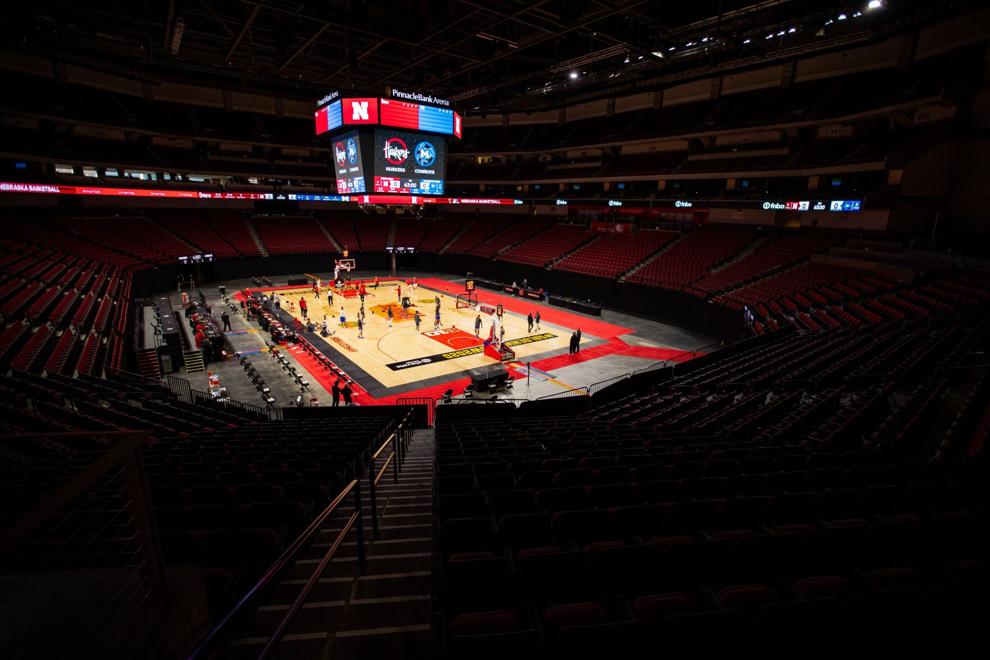 You don't know what you have until it's gone. That's the theme of the year as the echoes of college games bounce around empty stadiums and arenas.
If they didn't know already, college sports fans do now: They mean something. They have impact.
On Saturday, I walked through the empty, quiet concourses at Pinnacle Bank Arena. Down below, Nebraska played Purdue to the sounds of canned fan noise, refs' whistles and bench cheers.
It's surreal. It's eerie. I'll never get used to it.
Imagine the effect a sold-out arena would have on Teddy Buckets and Derrick Walker and Co.
UNO hockey has had limited fans, but imagine what Baxter Arena would sound like as the Mavs knock off Denver or North Dakota.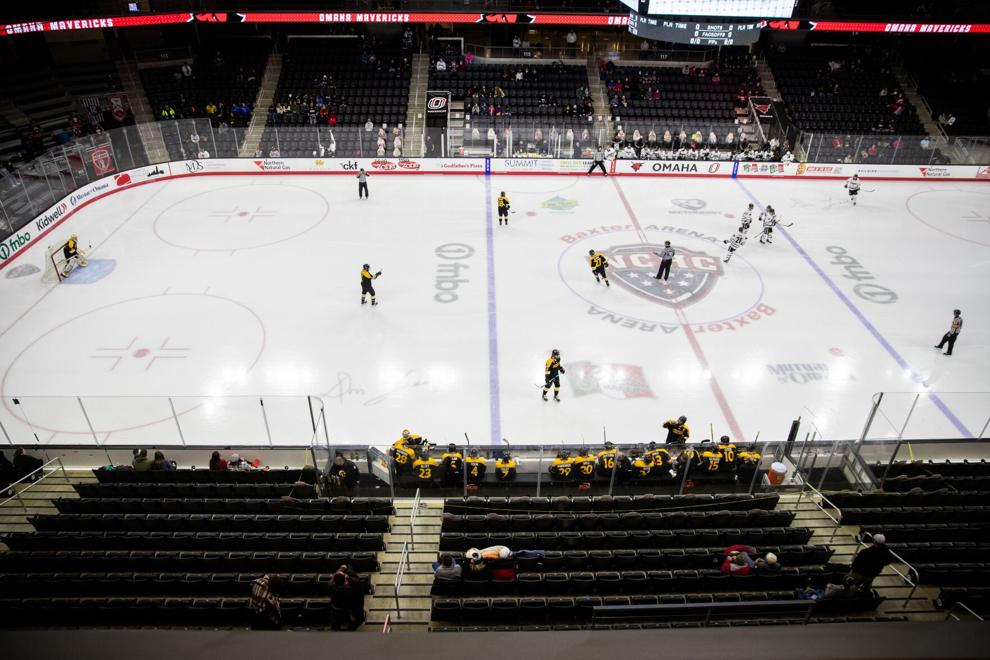 Though Creighton had 2,500 for its win over Villanova last week, coach Jay Wright said they made a difference in a 16-point Bluejay win. That's impact.
Of course, the pandemic has revealed fans' greater impact. It's one that worries each and every athletic director.
The fans hold the financial fate of their college teams in their hands. That has always been the case.
But as countless schools have lost millions with empty venues, it's a reality that has become painfully front and center.
Pretty please, get off your couches and pay for tickets, parking, $10 beers and perhaps a seat tax or two. Then do it again next week.
I have a theory: As soon as they get the green light, fans will flock back to venues next fall and winter because they are starved for normal. And nothing says normal like watching live sports.
Rasmussen and Moos don't guarantee that. They hope.
Nobody knows what to expect, because the timing of this pandemic might be a perfect storm.
The technology revolution already impacted college attendance before the pandemic. Staying home and watching games the past year may have put an idea in a lot of fans' heads.
It's in the heads of every A.D., too.
"That conversation is already happening," Moos said. "One of the best things that's ever happened to college athletics is television, and one of the worst things that's ever happened to college athletics is television."
That concern is a reason that CU was one of two Big East schools to allow some fans back this season.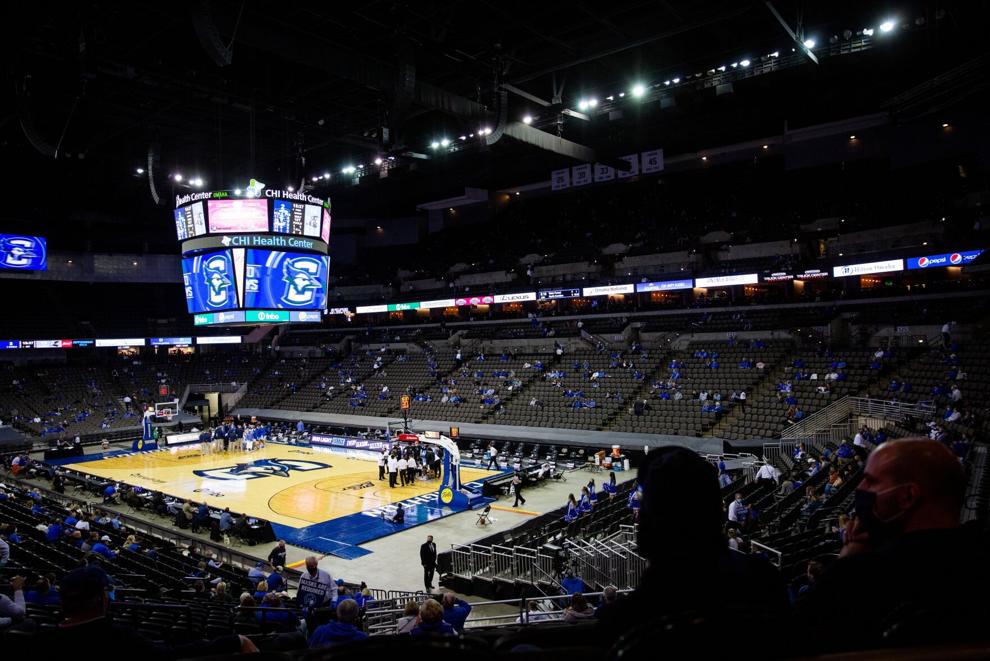 "We're not doing it for financial reasons," Rasmussen said. "We're doing it for two reasons."
One, he said, was to provide a little normalcy for the players.
"Secondly, for our fans," Rasmussen said.
"In this day and age, when it's much more convenient to sit in your man cave and watch it on a 90-inch HD TV where you are six steps from your bathroom and seven from your refrigerator.
"You don't have to mess with parking, you also get replays.
"Getting fans in person has become more challenging, and the more you have your fans not being able to be at an event, the more fragile that relationship is with your fans."
Translation: They want you back. They NEED you back.
Which means not only can schools not afford to take fans for granted, they may have to start catering to them.
"Every A.D. in the country is talking about that," Rasmussen said.
I know you've heard it before from athletic departments, but the fans may be in position now to demand lower ticket or donor prices and more game-day perks.
"We have to constantly look at ways to promote loyalty with our fans by doing things we don't necessarily have to do," Rasmussen said.
"We all understand how critical it is to have people there in person, and whatever we need to do to make sure we get them there we should do. And it comes at a cost. The new normal will be more sanitation."
But there is another cost. The A.D.s walk a fine line — the bottom line — in offering incentives and discounts. They need the money.
It makes you wonder if smaller stadiums/arenas or smaller budgets and spending habits are the future.
"Sometimes you lower your price and you improve volume," Moos said. "In the past, volume hasn't been a factor."
Husker fans are some of the most rabid and loyal in the country. But what will that be like on the other side of the pandemic?
Better question: Is the football sellout streak on the clock?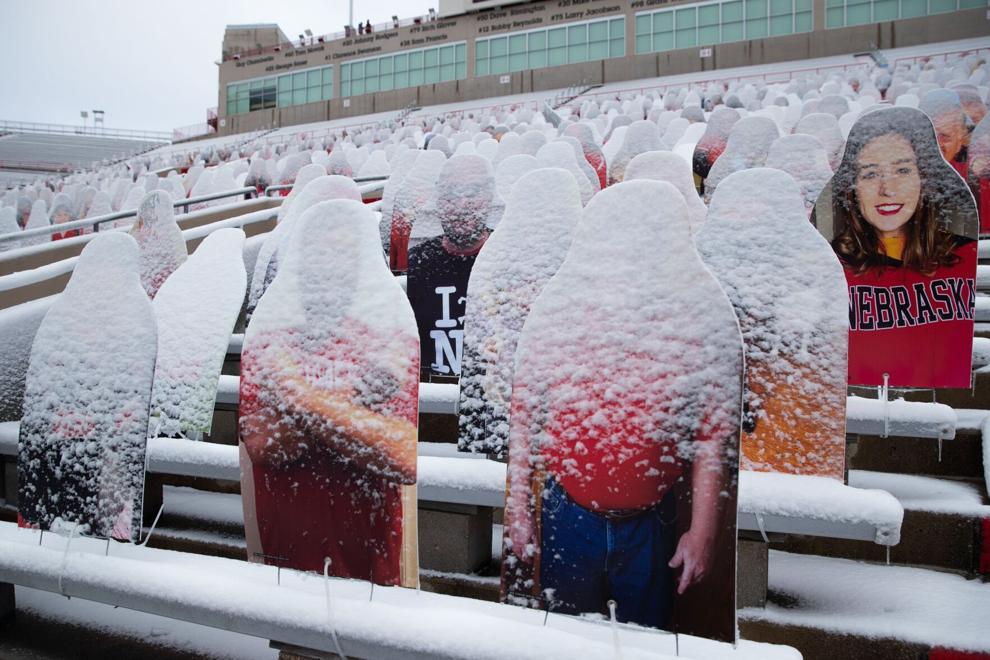 "The state of Nebraska needs football," Moos said. "It uplifts the state, we embrace it and each other.
"We talk a lot about how are we going to appeal to that generation coming up. There are people who say I haven't missed a game since I was 5 years old. Or my family has had tickets since 1963.
"Today these kids are missing games because they can see it on their mobile device 2 miles away at a party they're at.
"We have to come up with some things that are game-day events for the recent grads, the young families and current students. We're at risk of really having a decline in attendance."
Moos mentioned that is why you see more athletic departments selling alcohol at college football and basketball games.
At Nebraska, winning is the most important drug. And that is likely going to be more important than ever in dragging folks off their couches and through the turnstiles.
If they didn't know it before, fans know it now. They hold the power.
They are missed. They are wanted. They are required. The games don't feel like games without them.
Hope to see all of you back next year.
---
Our best Husker football photos from the 2020 season