Lars Anderson, Nebraska native and Sports Illustrated veteran, tells the story about the time Nick Saban was in a good mood.
This was several years ago. Anderson was the media guest at Saban's weekly "Hey Coach" radio show. It takes place at a Tuscaloosa, Alabama, sports bar.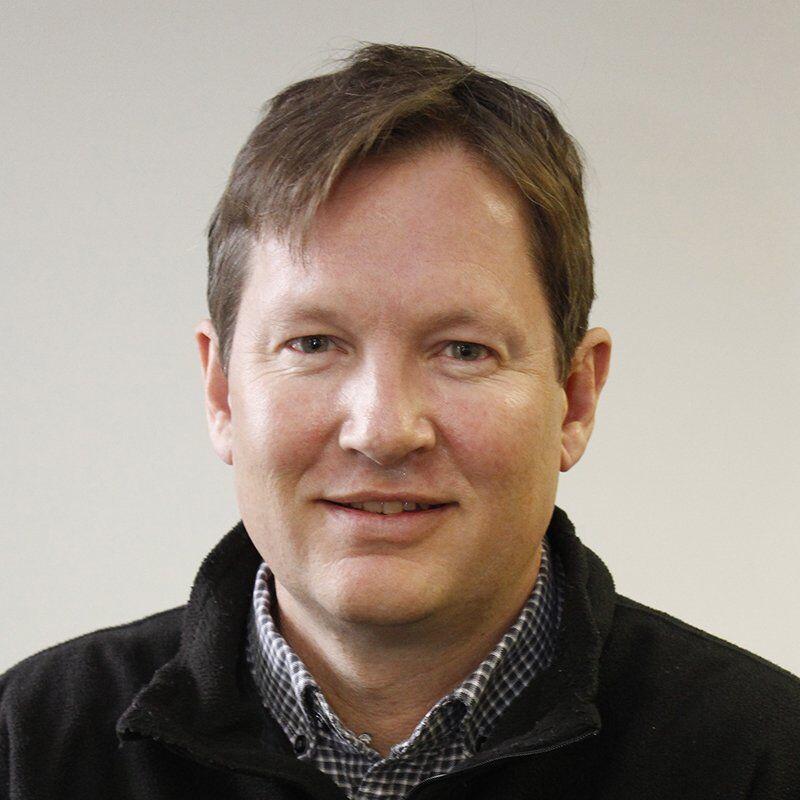 "That's where he's at his best," Anderson says. "He's really loose. He works the crowd. He smiles."
The statewide call-in show was in commercial when Saban leaned over and said, "Lars, ask me any question you want. Just fire away."
The light came on signaling the show was back. And the light came on inside Anderson's head.
He recalled, "I said, 'Coach, your father passed away at 46. Did that infuse some urgency in your life to accomplish as much as you can because you saw how short your dad's life was?'"
Anderson took a breath. And waited.
"He gave a pretty thoughtful answer," Anderson said. "We went back and forth on this, really getting deep. We go to commercial break and then he puts his hand on my knee.
"For a 65-year-old, he was very strong. It hurt like hell. And he whispers into my ear, 'Enough of the (expletive) psychotherapy, Lars.'"
Anderson said, "I thought you said ask anything." Saban replied, "My show, my rules."
College football coaches know how you felt, Lars.
Saban, Alabama's football coach, looks to tighten his stranglehold on the sport Monday night in south Florida.
The coaching icon is one victory over Ohio State away from his seventh national championship — six of them coming since 2009. It would separate Saban from all the other faces on football's Mount Rushmore.
And he'll stand taller than a Bear.
Saban is presently tied at six national titles with the iconic Bear Bryant, who hovered over the sport in the 1960s and 1970s.
The Bear was a gravel-voiced godfather who ran college football with a cigarette in his mouth beneath the houndstooth hat on his head.
What Saban is doing a generation later is much less colorful but more impressive, dominating in an era of transfer portals, conference championship games and playoffs. And now COVID-19.
It seems the perfect time to ring up Anderson, who now teaches journalism at the University of Alabama and has authored several college football books, including "Chasing the Bear," a comparison of Bryant and Saban.
Anderson grew up on Big Red football. He was born in Lincoln, graduated from Southeast High in 1989 and went to college at St. Olaf and Columbia University before embarking on a career at SI and Bleacher Report.
He's still a Husker fan, and named his first son Lincoln. But these days Anderson is immersed in all things 'Bama. And Saban.
"I find him one of the most fascinating people I've ever met," Anderson said.
But who is Saban? If he's going to go down as the greatest of all time, what do we know about him?
He's the guy who orders the same thing for lunch every day: a turkey salad in a Styrofoam cup.
"It's not because he loves that lunch," Anderson says. "It's because he doesn't want to take time out of his day to make a decision on what to eat."
He's the guy who has the same secret as Ben Hogan.
"The big secret to Nick Saban is no secret at all," Anderson says. "He's going to outwork you. He doesn't drink. He has a very small circle of friends, probably about 10 that he plays golf with that he trusts. He's all business."
» He grew up in Monongah, West Virginia. His father, Nick Sr., owned a gas station. Young Nick worked there and learned how to be a perfectionist from his dad.
"His life is a never-ending quest for perfection," Anderson said. "When his dad would tell him to go clean the bathroom and clean the drain in the sink, Nick would clean it so well you could eat food off it."
In the book "Chasing the Bear," Saban tells the story of how he once brought a "D" home on his report card. His dad took him to the bottom of a coal mine and said, "Is this where you want to spend the rest of your life?"
Working at the gas station installed a "love for cars" in Saban, who wanted to own his own dealership. Now, Saban owns BMW dealerships in Birmingham and Nashville.
» Saban's line is "it's not the jockey, it's the horses." He and his staff spend part of every day recruiting.
"He is just a master at closing deals," Anderson said. "He will walk into a recruit's living room and have like an FBI dossier of that family.
"Some analyst at Alabama will have called the kid's friends, teachers, mentors and his parents ahead of time. Say the kid's mom is an interior designer. Nick will brush up on window treatments. He will comment on the window treatments in the house."
He added, "He's great with his players. They have a profound loyalty to him. He thinks being around young people keeps him young. He has the players over to his lake house. He likes having recruits over to his house. He has what he calls a recruiting room."
» Saban has been cutting edge and changed his offense and defense in recent years. Anderson said after Alabama lost to Ohio State in the 2014 playoff, Saban asked Tom Herman — the OSU offensive coordinator who was on his way to Houston — to his office.
"Nick sat him in his office for two hours and asked him "How did you do this to my defense?' Anderson said. "He just peppered him with questions. Herman later said, "I didn't ask a single question."
» Anderson calls Saban an "introvert" but the walls around him came down 10 years ago in the aftermath of the deadly Tuscaloosa tornado, which killed 64 and caused $2.4 billion in property damage.
"He became a community leader," Anderson said. "In the 24 hours after that tornado, he hugged and embraced more people than he had in his entire life.
"He became this huge beloved figure. People looked to him for guidance. He rose to the moment."
All that said, Anderson says Bryant would still be more beloved by Alabamans — especially those of an older generation.
"Bryant will always be more beloved because he was one of them, even though he was from Arkansas," Anderson said.
"He was accessible. Bryant was larger than life, literally. He was 6-4. He would go to New York and hang out with Bob Hope and Bing Crosby. Nick is all football."
Which one is better? Both represented their eras. They did what they had to do to dominate.
Saban is more driven, but perhaps he has to be, with seasons that can last up to 15 games, year-round recruiting and players with egos, maintenance and transfer options. And now the name, image and likeness era is about to unfold.
As he coaches for his seventh national title, Saban is 69 years young. That's the same age when Bryant died — three weeks after coaching his last game.
"The internal furnace is still at full blast," Anderson said. "He's got to be the youngest 69-year-old you've ever seen.
"Talk about night and day. Bryant lived a hard life. He not only smoked, he thought you were a wimp if you smoked filtered cigarettes. Bryant smoked a pack of unfiltered cigarettes a day.
"Bryant had a driver, he was always going to bars in Birmingham. Nick doesn't do any of that. It's all football."
Anderson says don't believe any talk about Saban retiring if he wins on Monday night. And that has everything to do with another comparison to Bryant.
"(Saban) is scared," Anderson said. "He doesn't know what he will do with his life once he retires, like a lot of older people.
"He knows what happened to Bear Bryant. He died 21 days after he coached his final game. Bear's quote was, "I'll croak within a week.' I think (Saban) is generally scared of what he will do."
Don't bother getting into psycho therapy. Saban has a game to win.
---
Our best Husker football photos from the 2020 season