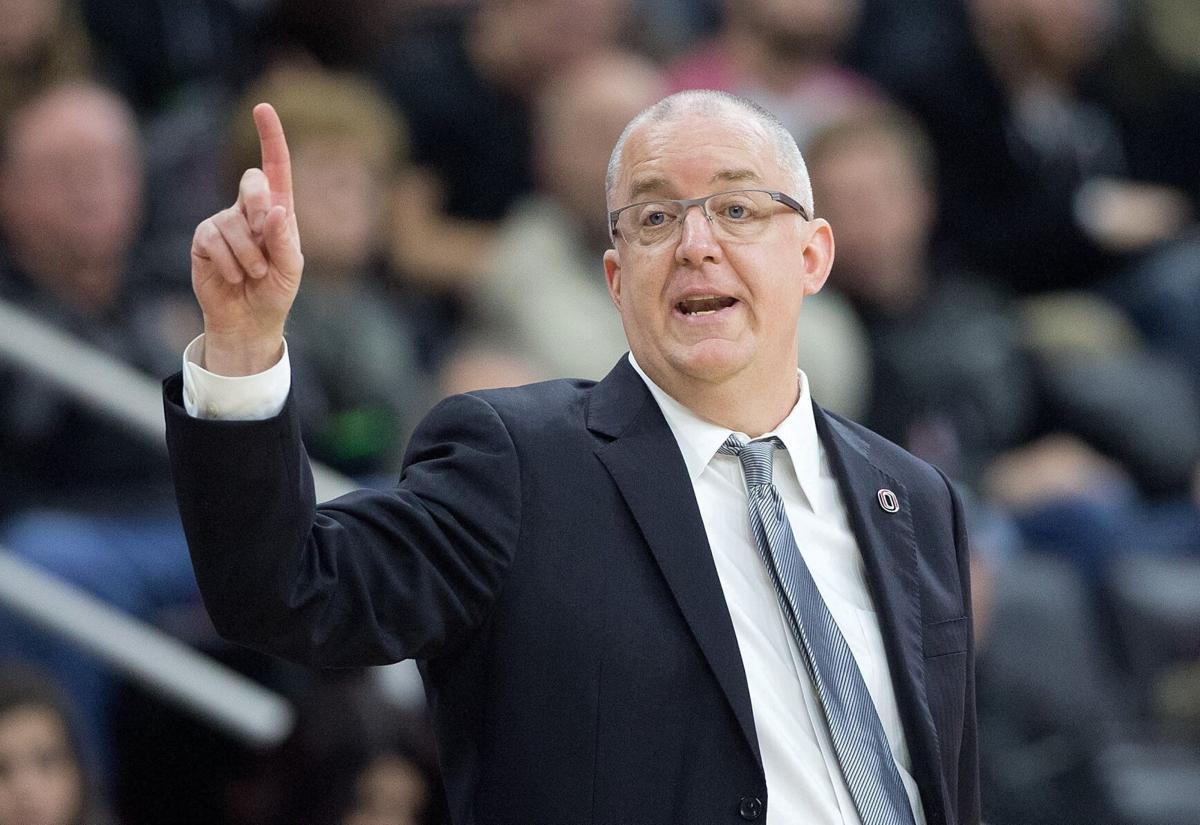 The players went home, and the NCAA's recruiting dead period won't expire until June 1. So Derrin Hansen and his staff had a few weeks this month to examine and evaluate their approach.
And now the 17-year coach is fired up.
About several things. Helping players cultivate chemistry. Reteaching some of the basics and experimenting with a few schematic tweaks. Tapping back into some of the philosophies — like relentlessly pushing the pace — that have differentiated the Mavericks in the past.
"It was really the first time we were able to sit back, reflect, take a big deep breath and start thinking about the future," Hansen said. "And it was much needed. But now, we're ready to go."
His voice boomed like it would inside a gym full of squeaking sneakers and shrieking whistles during a phone interview last week.
Back to work, Hansen said.
Perhaps it's the simple act of turning the page from last year's five-win season that's enough to invigorate a competitor like Hansen. He said the Mavs ramped up the intensity and accountability during workouts this spring, and he thought his players handled it well.
But there's also a sense of normalcy looming, which will be welcomed by a team that totaled more COVID-19 shutdown days than practice days until the final third of the season. Several injuries didn't help, either.
"You were already going to be a hair more inconsistent than you wanted to be because of a couple factors, and that enhanced it," Hansen said. "But I didn't do a good enough job of steadying our ship."
The Mavs lost 14 consecutive games before going 3-1 in their final four regular-season contests. They still came in second to last in the Summit League and lost their first conference tournament game to finish 5-20.
That end result was tough to swallow, considering that UNO is two years removed from making two appearances in the league tournament championship in a three-season stretch. It had averaged nine Summit wins during the past five years (third most) but won three conference games in 2021.
The Mavs' top two scorers from last year's squad, Ayo Akinwole and Marlon Ruffin, have transferred. The No. 3 option, forward Matt Pile, graduated and enrolled in medical school. Omaha Westside product Jadin Booth also announced that he's entering the transfer portal after averaging 5.1 points per game in his first year.
UNO did find some reinforcements.
It signed two transfers with local ties, forward Isaiah Poor Bear-Chandler (Omaha Central) and guard Akol Arop (Omaha Creighton Prep). Wing Frankie Fidler, out of Bellevue West, joins the team as a freshman this summer. The Mavs also added guard Felix Lemetti, who played at Fairfield and Salt Lake Community College.
The new adds and returnees will hit the court for team workouts beginning in July. Hansen said he's got it all mapped out.
"How we're going to integrate everybody together — that's one of the biggest keys for July," Hansen said.
Hansen indicated that the spring workouts after the season typically are not overly intense. Lots of skillwork, and shooting. Usually.
But the Mavs changed it up this offseason.
"We had a harder spring than maybe we've ever had, and I thought we really responded and a lot of guys improved," Hansen said. "That was refreshing, coming off a tough year."
For five consecutive seasons (2013 to 2017), UNO ranked top five nationally in adjusted tempo, according to Ken Pomeroy's statistics. Possessions averaged 15 seconds.
But the past four years, the Mavs' adjusted tempo ranking has been outside the top 50.
"We're going to try to get back to that," Hansen said.
Oral Roberts authored a Cinderella run in the NCAA tournament, reaching the Sweet 16 as a No. 15 seed. Hansen watched the run and couldn't help but wonder if it will add some credibility to the Summit.
Oral Roberts went 10-5 in conference play and finished fourth last year.
"I think it says a lot about our league, and the players we have in our league," he said. "If that's the fourth-place team, then over time, it proves every night you've got a battle on your hands in our league."
The Summit League hadn't produced a Sweet 16 team since Valparaiso in 1998.
---