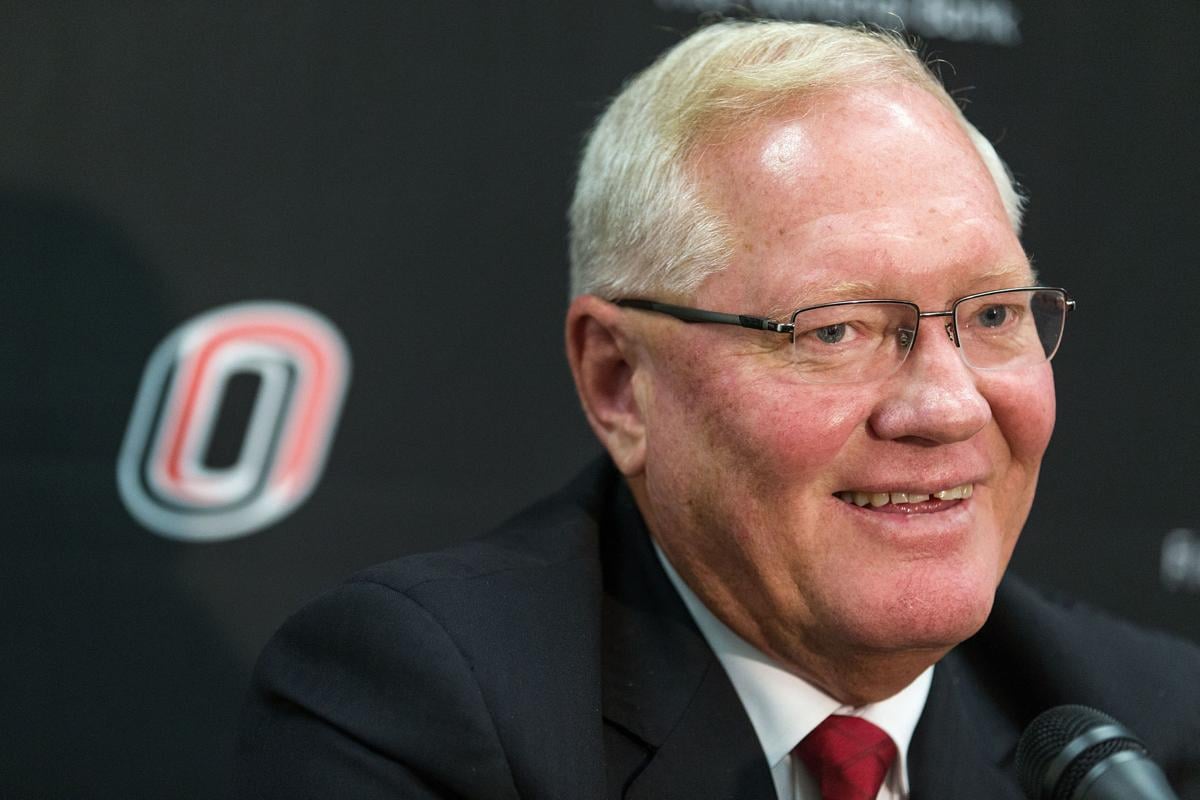 Former UNO hockey coach Dean Blais will be one of four new inductees into the U.S. Hockey Hall of Fame.
"Dean had such an impact elevating our program nationally," Mavericks Athletic Director Trev Alberts said. "He led our team to its first trip to the Frozen Four, he was behind the bench when we opened a brand-new arena and he helped us hang an NCAA banner in the rafters."
Blais coached the Mavs from 2009-17, becoming the second head coach in school history. In his eight seasons, the Mavs compiled a record of 146-133-30 that included three 20-win seasons and six seasons of .500 or better.
He led UNO to an NCAA tournament appearance in 2011 and again in 2015, when the Mavs won the Midwest Regional and advanced to the Frozen Four in Boston. UNO lost to eventual national champion Providence.
Blais coached four All-Americans — Ryan Walters, Josh Archibald, Luc Snuggerud and Austin Ortega. He also coached future NHL players Jake Guentzel and Andrej Sustr.
Blais helped UNO transition to two conferences during his time behind the bench. The Mavs joined the WCHA from the CCHA in 2010-11 and then moved to the NCHC in 2013-14.
He also contributed to the planning for the construction of Baxter Arena — the team's first on-campus home in program history that opened for the 2015-16 season.
The Minnesota native spent 18 seasons as a college hockey head coach and another seven as an assistant. He led North Dakota to national championships in 1997 and 2000 in 10 years as a head coach there and was a part of two more titles as an assistant.
When he retired from coaching following the 2016-17 season, he had amassed a career record of 408-248-63 and guided his teams to nine NCAA tournament appearances.
"His career accomplishments are clearly worthy of a place in the U.S. Hockey Hall of Fame," Alberts said. "We couldn't be happier for him."
The other three inductees are Tony Granato, Jenny Potter and Jerry York. This class of 2020 will be formally enshrined together with next year's inductees at a ceremony in December 2021.
---
Notable moments from Trev Alberts' playing and administrative career
Be the first to know
Get local news delivered to your inbox!