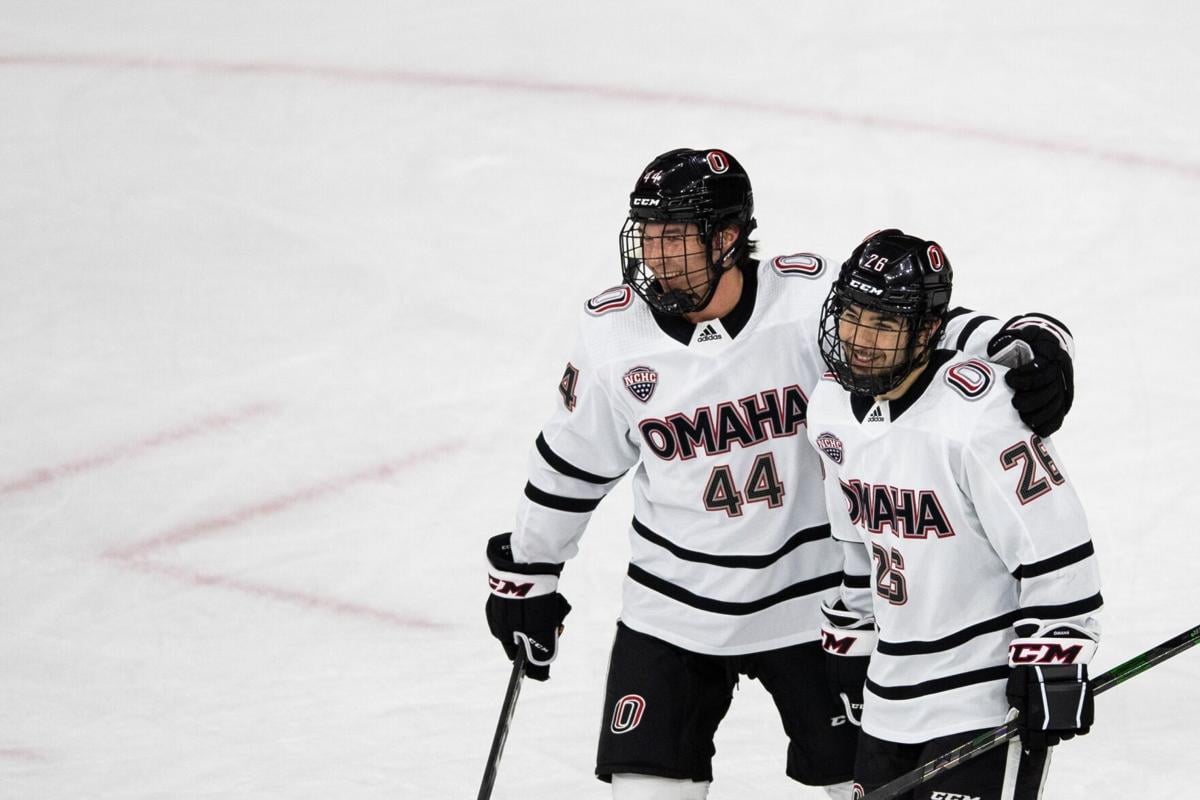 The little guy came up big Friday night for UNO.
Freshman Brock Bremer had a hat trick Friday night to lead the Mavericks to a 7-1 win over Colorado College. The victory at Baxter Arena boosted UNO to 12-6-1 and dropped the Tigers to 3-12-2.
Bremer, the smallest player on the team at 5 foot 5 and 140 pounds, scored two power-play goals three minutes apart in the second period. He then capped the night with his third goal in the final minute of the game.
Bremer also had two assists for a five-point night.
"He was great tonight," UNO coach Mike Gabinet said. "It's nice to see him skating well and competing hard."
The Mavs broke the game open with a four-goal second period. Jimmy Glynn and Ryan Brushett also scored to put UNO on top 5-0.
"Our power play got us going," Gabinet said. "I thought our forwards skated well all night."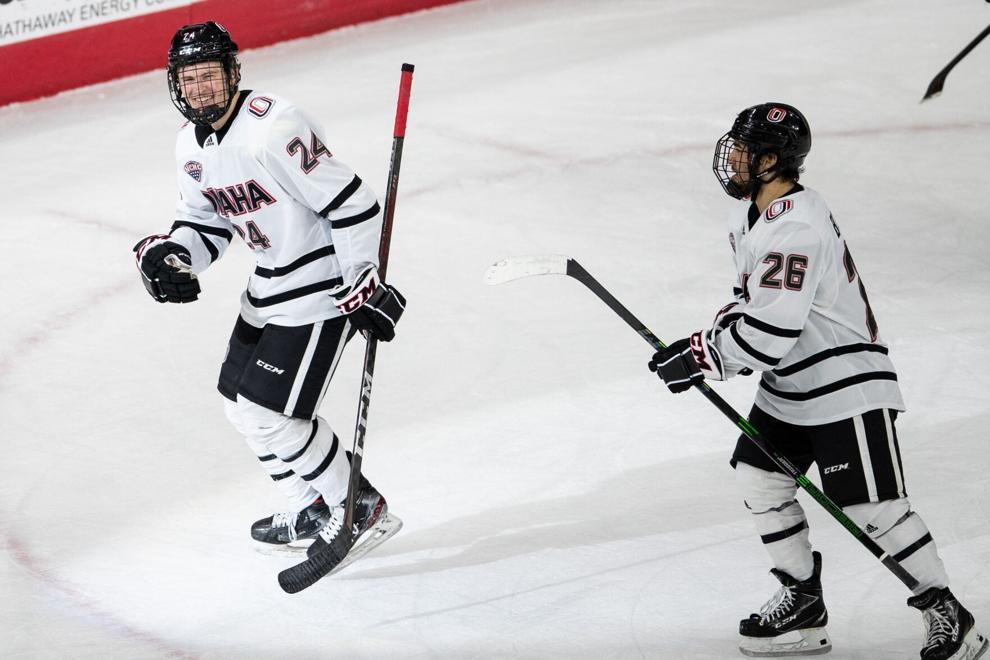 Chayse Primeau scored midway through the first period to give the Mavs a lead it would never surrender. It was the eighth goal of the season for Primeau, putting him one behind team leader Taylor Ward.
After the big second period, the Mavs carried a five-goal lead into the third. Colorado College freshman Jackson Jutting scored his first goal of the season with 6:18 left in the game to spoil goalie Isaiah Saville's shutout.
Defenseman Brandon Scanlin scored less than a minute later and Bremer's hat-trick goal from the slot with 19 seconds left capped the scoring.
"It was exciting," Bremer said "Obviously you don't get too many hat tricks in your career so I'm going to remember this one."
Saville made 26 saves to pick up the victory, his 10th of the season.
UNO, which is now 5-0 this season against the Tigers, is in third place in the NCHC with 35 points.
"Lots of things went well for us tonight," Gabinet said. "We stayed focused."
The teams will play the second game of the series Saturday night at 6:07 p.m.
Notes
Glynn's goal came seven minutes after he had a goal disallowed because of goaltender interference.
Freshman defenseman Jake Harrison, who has been sidelined much of the season by injury, had two assists. His first came when his shot went off the goal post and Primeau scored on the rebound.
Two of the three players who missed last weekend's games against Denver because of COVID-19 quarantine — Brushett and Martin Sundberg — were in the lineup. Forward Joey Abate remains sidelined.
Team captain Kevin Conley had three assists.
Colorado College (3-12-2).....0  0  1—1
UNO (12-6-1).........................1  4  2—7
First period: 1, UNO, Primeau 8 (Harrison, Weiss), 9:07.
Second period: 2, UNO, Bremer 3 (Tychonick, Miller), power play, 4:05. 3, UNO, Bremer 4 (Randl, Tychonick), power play, 7:09. 4, UNO, Glynn 2 (Krenzen, Conley), 15:56. 5, UNO, Brushett 1 (Sundberg, Scanlin), 17:06.
​Third period: 6, CC, Jutting (Foley), 13:42. 7, UNO, Scanlin 2 (Conley, Bremer), 14:26. 8, UNO, Bremer 5 (Conley, Harrison), 19:41.
Power-play conversions: CC, 0-4. UNO, 2-4.
Three stars: 1. Brock Bremer, UNO. 2, Isaiah Saville, UNO. 3, Jake Harrison, UNO.
---
UNO hockey takes on Colorado College