Former UNO football coach William "Bill" Danenhauer Sr. made a lasting impression on his players, whether it was diagramming a blitz or imparting a lesson to be used later in life.
"He was a great teacher, but probably more, he was a motivator of men," said Mark Boyer, who played at the University of Nebraska at Omaha from 1973 to 1977. "Some of the lessons stayed with me even in the real estate business. He always told us there's going to be tough times and you're going to get knocked down, but it's the ability to get back up that will determine if you're going to have a great life."
Danenhauer, 87, died Thursday of natural causes in hospice care, said a son, Bob Danenhauer of Omaha. Danenhauer and his wife of 65 years, Aggie, recently moved back to the Omaha area from Arkansas to be closer to family. A memorial service will be held 11 a.m. Monday at Gretna United Methodist Church at 11457 S. 204th St. 
Danenhauer was born on the family farm near Clay Center, Kansas, and graduated from the local high school in 1952. He played football at College of Emporia in Emporia, Kansas, becoming a three-time Little All-American defensive end before graduating with an education degree in 1956. 
He married Agatha "Aggie" Smock on June 3, 1956, a few months after being drafted by the Baltimore Colts in the 17th round of the NFL Draft. Danenhauer played two seasons with the Colts before going home to Kansas to work for a gas company.
In 1960, the family moved to Denver, where Danenhauer played one year for the Broncos of the fledgling American Football League. On his recommendation, the Broncos also signed his younger brother, Eldon Danenhauer, an offensive tackle who became a two-time AFL All-Star. Eldon Danenhauer died in Topeka, Kansas, just eight days before his older brother. 
Bill Danenhauer moved from the NFL to coaching and teaching at Adams City High School in Commerce City, Colorado, while earning his master's degree in education at Adams State College. UNO football coach Al Caniglia recruited him to be his defensive coordinator in 1970, a job he held until serving as head coach from 1975 to 1977. 
Herman Colvin, the former head football coach at Omaha North High School, said playing for Danenhauer at UNO gave him access to "a great defensive mind." The coach also was someone who could recall specific play calls — good and bad — with amazing accuracy, Colvin said. 
"One time we were playing South Dakota State, and he had called a split six defense that meant me and the other inside linebacker both go to blitz," Colvin said. "Well, we both got to the quarterback and put him down, but the running back had the ball and went into the end zone. Oh, man, Coach never forgot that."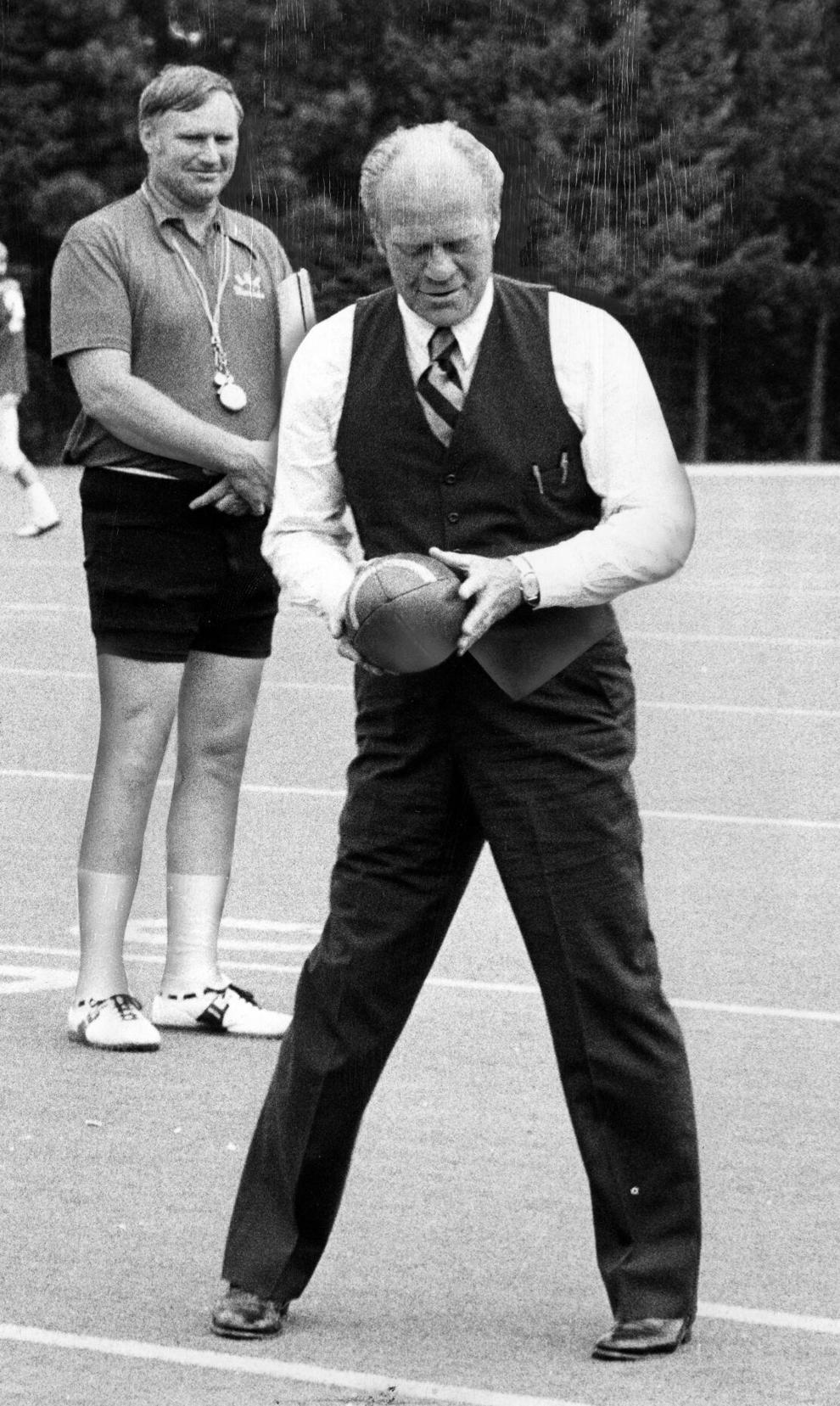 The coach was a big man, 6-foot-6 and naturally strong, Colvin said. On a day when Danenhauer didn't like how practice was going, he put on a helmet and inserted himself in a blocking and tackling drill.
"Coach made the play every time," Colvin said. "He was just so strong, but he also was someone who cared about his players. I just thought he was one of the greatest people that I have ever known."
Danenhauer's sons, Bob and Bill Danenhauer Jr., also played football at UNO. Later, they also became coaches, and their dad worked as an NFL scout. 
"Dad taught us that preparation was the big key," Bob said. "He had a saying that I'm sure came from his days on the farm: 'Is the hay in the barn?' That meant have you done everything that you need to be prepared for the game, for teaching or for whatever it was that you were doing."
Bill Danenhauer remained a humble and loving man, Bob said. The late Don Benning, who led UNO wrestling to the 1970 NAIA national championship, often told the son that his dad "made people feel like a million dollars." 
"Dad was a man who always opened his arms and his heart to people," Bob Danenhauer said. "If you didn't have a place to go, you could stay at our house. If you needed a loan, he was there, too." 
In addition to his wife and sons, Danenhauer is survived by daughters Becky Thatcher of Delta, Colorado, and Brenda Bland of Gretna; 11 grandchildren; and 17 great-grandchildren.