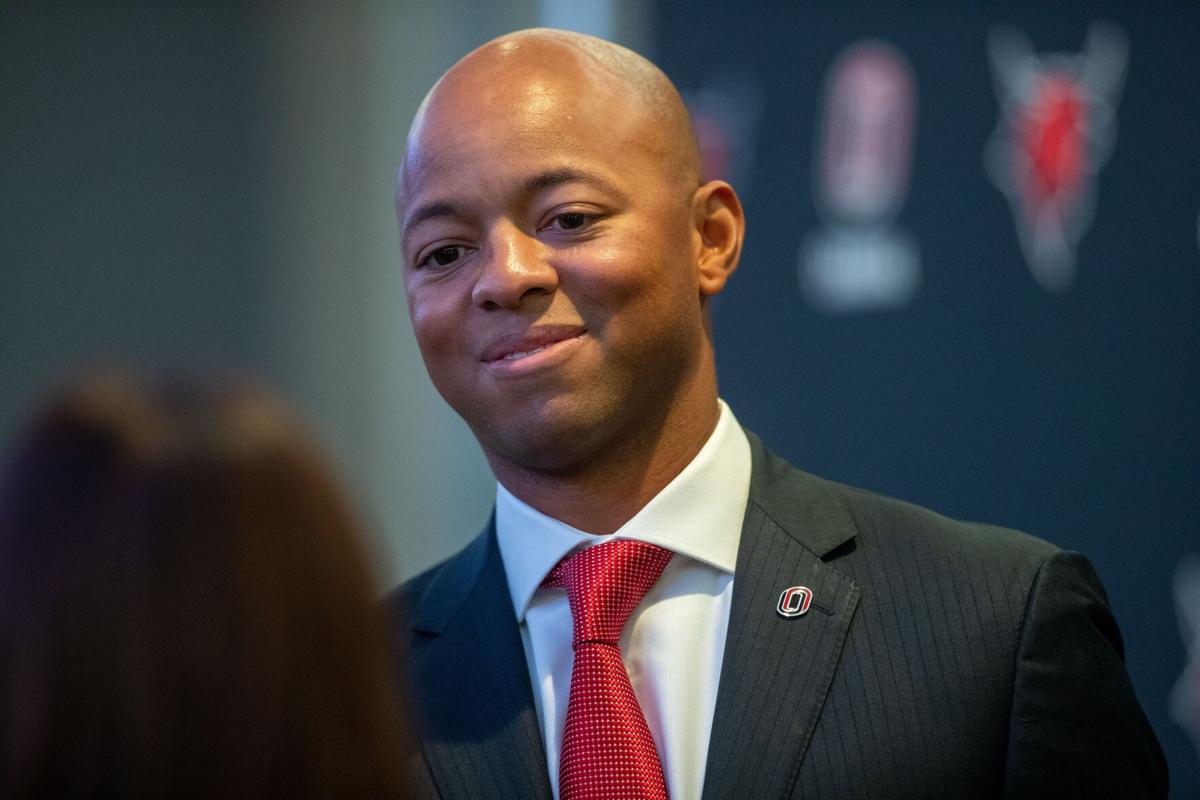 At a press conference that included members from his previous and new employer, Adrian Dowell was introduced Monday as UNO's new athletic director.
The 35-year-old, who has served as an administrator in Creighton's athletic department the past seven years, will succeed Trev Alberts. Mike Kemp had served as the Mavericks' interim A.D. since July 19.
"I'm ready to roll up my sleeves and get to work," Dowell said. "I can't wait to meet and help our student-athletes."
Dowell was introduced by University of Nebraska President Ted Carter, who called the hiring "probably the worst-kept secret in Omaha." A story about it was on the front page of Monday's World-Herald.
"It's a pretty exciting day to be here," Carter said. "There was a national search for this position and national interest, which speaks to the progress here at UNO."
Carter added that he was proud of the job UNO Chancellor Joanne Li had done since her hiring earlier this year.
"Because of COVID-19, we're going through a period of change," he said. "And changing up your athletic director is no small feat, yet the administration here has done the job."
The press conference was attended by about 100 at UNO's Thompson Alumni Center. Kemp and several Mavs coaches and athletes were there, along with a Creighton delegation that included new Athletic Director Marcus Blossom and former A.D. Bruce Rasmussen.
All three who spoke at the press conference — Carter, Li and Dowell — thanked Kemp for the job he had done.
"Mike has kept the wheels on here," Carter said. "He's been a part of the fabric of this athletic department pretty much his entire career."
Dowell has worked at Creighton since 2014. He was promoted to assistant vice president and associate athletic director in 2018.
The school did not have a fundraising office before he arrived. Creighton now has a full team of administrators handling those responsibilities that had been under Dowell's direction — until Monday.
Creighton launched a campaign called Bluejays Persevere last year to help cover a potential $8 million shortfall in the annual budget due to pandemic-related financial constraints. Dowell played a major role in that project, which kept the athletic department from operating at a significant deficit.
In a meeting with reporters after the press conference, Dowell said he was going to transition to his new job by meeting as many people as possible.
"Before you can partner with people, you have to have a relationship," he said. "And before that, you have to meet them, so that will keep me busy for the first few months."
He also credited Alberts for the work he had done in his 12 years at UNO.
"He laid a solid foundation," Dowell said. "We've got two great conferences for sports programs, and we're poised for success."
He added that he's interested in learning more about hockey from Kemp, who previously coached that sport at UNO.
"I look forward to working with him," Dowell said. "Absolutely he's going to have a role here, and I can't wait to learn from him."
"Don Leahy was a genius," he said. "And when you beat the No. 1 team in the country, the program is headed in the right direction."
Dowell began his administrative career after graduating from Roanoke College in Salem, Virginia. He was captain of the basketball team in 2008, his senior season.
He worked at the NCAA national office in Indianapolis and later held positions at West Virginia, including major gift officer and director of development, before going to Creighton.
Dowell lives in Omaha with his wife and their three children, who were all at the press conference. His wife, the former Stephanie Kirby, was an All-American soccer player at UNO.
"We met at the 2009 Final Four," he said. "I think the closer we got to this job being a reality, the more excited she got."
Dowell, who declined to give the specifics of his contract, said he's proud to become one of the younger Division I athletic directors.
"I know it's easy to get caught up in age," he said. "I am young, but I'll lean on my experience and network as much as I can."
---
Photos: Adrian Dowell introduced as UNO's athletic director
111621-owh-spo-unoad-LS10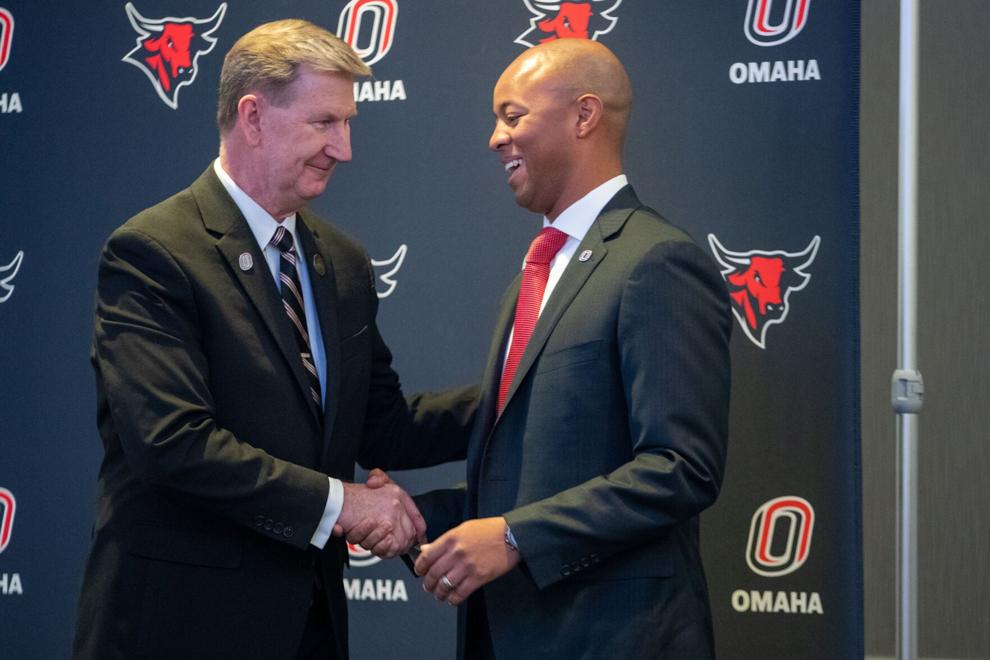 111621-owh-spo-unoad-LS03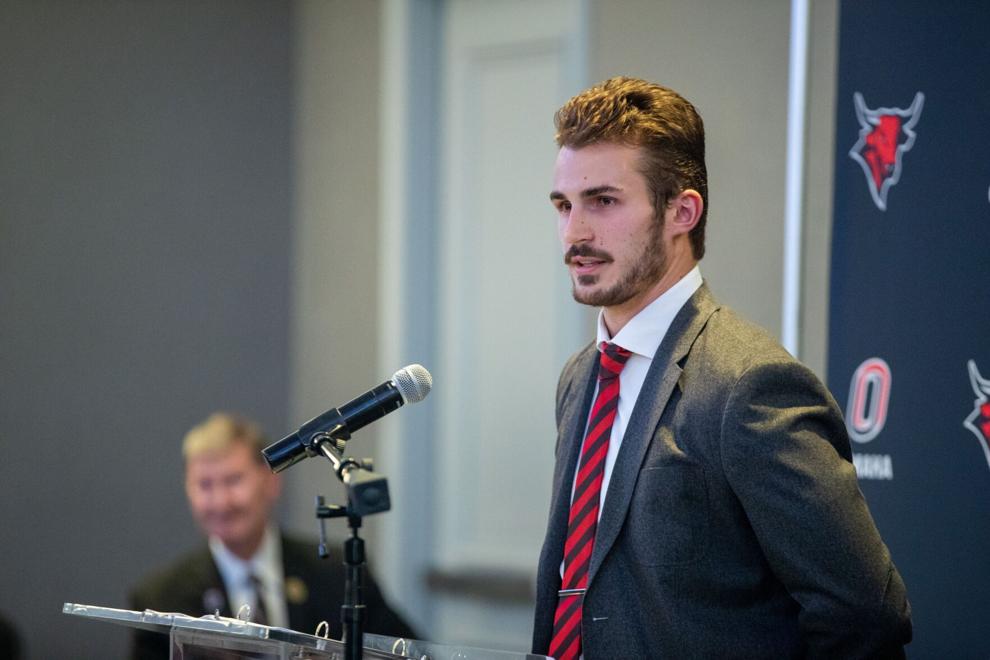 111621-owh-spo-unoad-LS12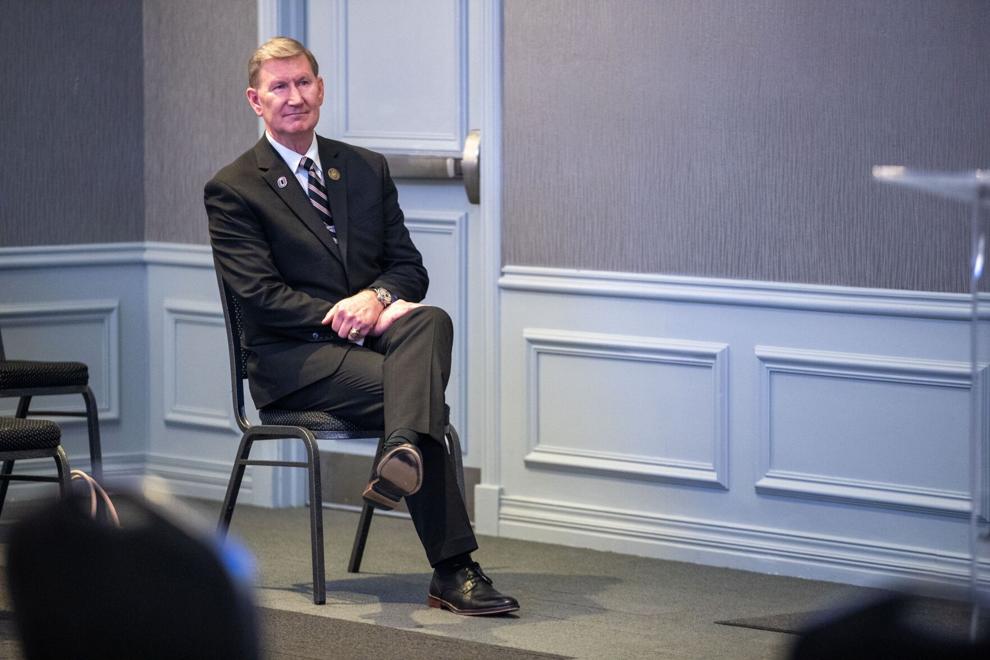 111621-owh-spo-unoad-LS04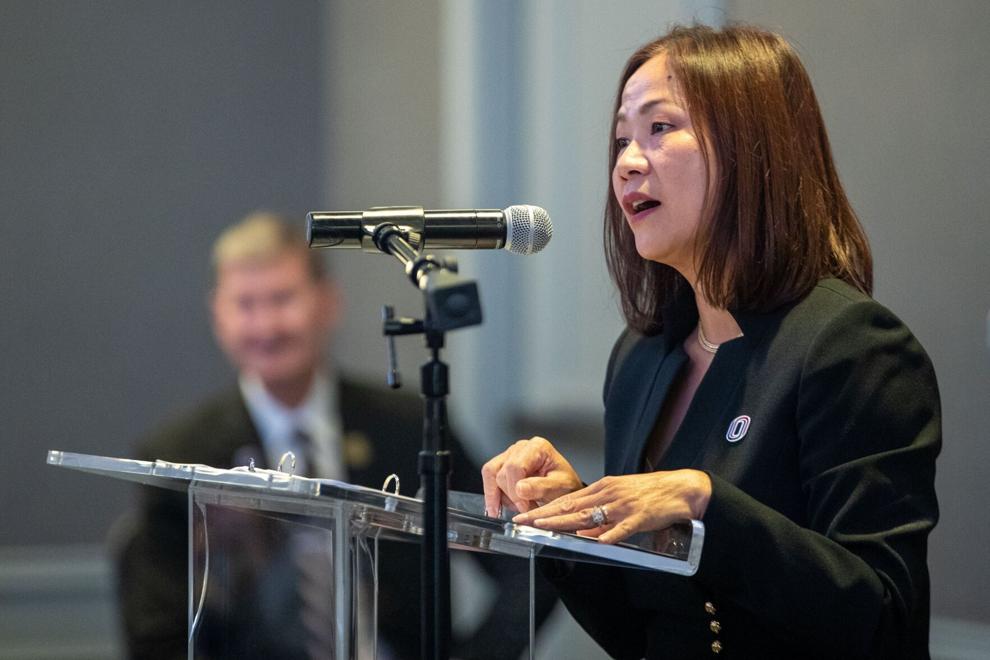 111621-owh-spo-unoad-LS14
111621-owh-spo-unoad-LS11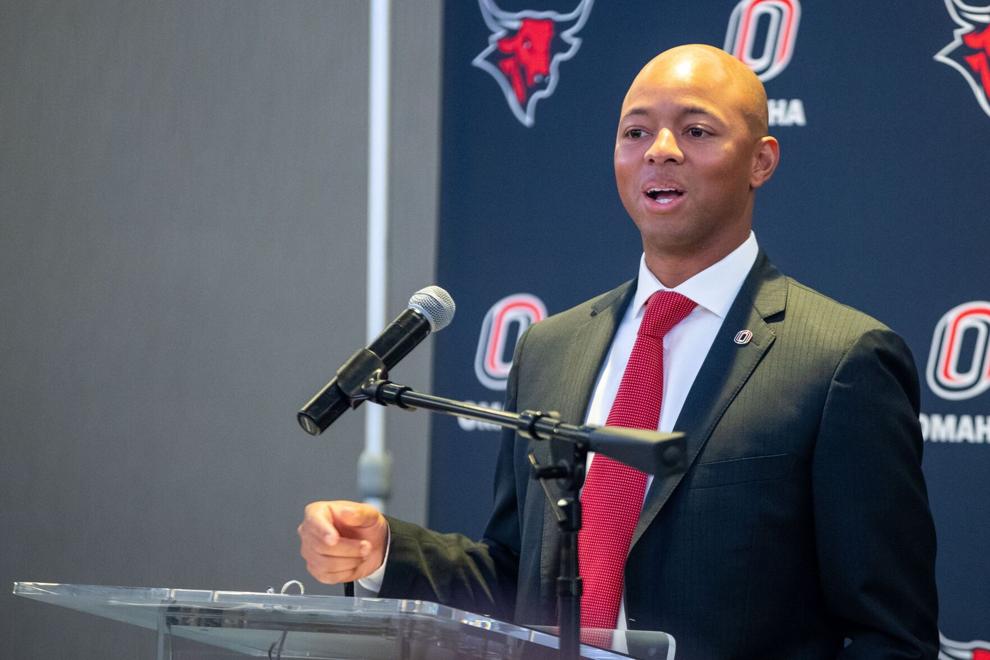 111621-owh-spo-unoad-LS09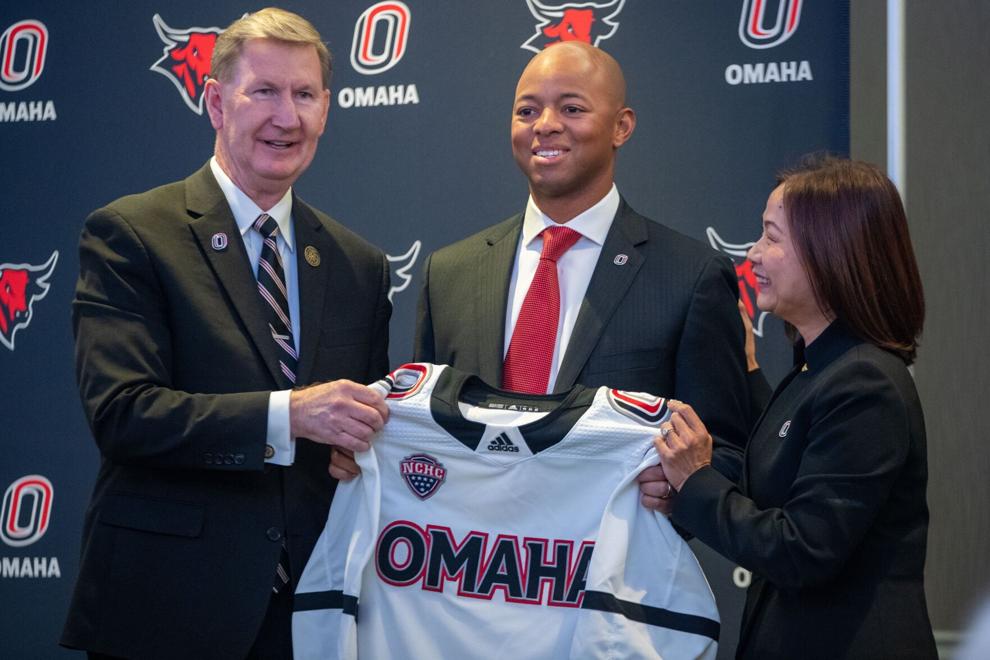 111621-owh-spo-unoad-LS16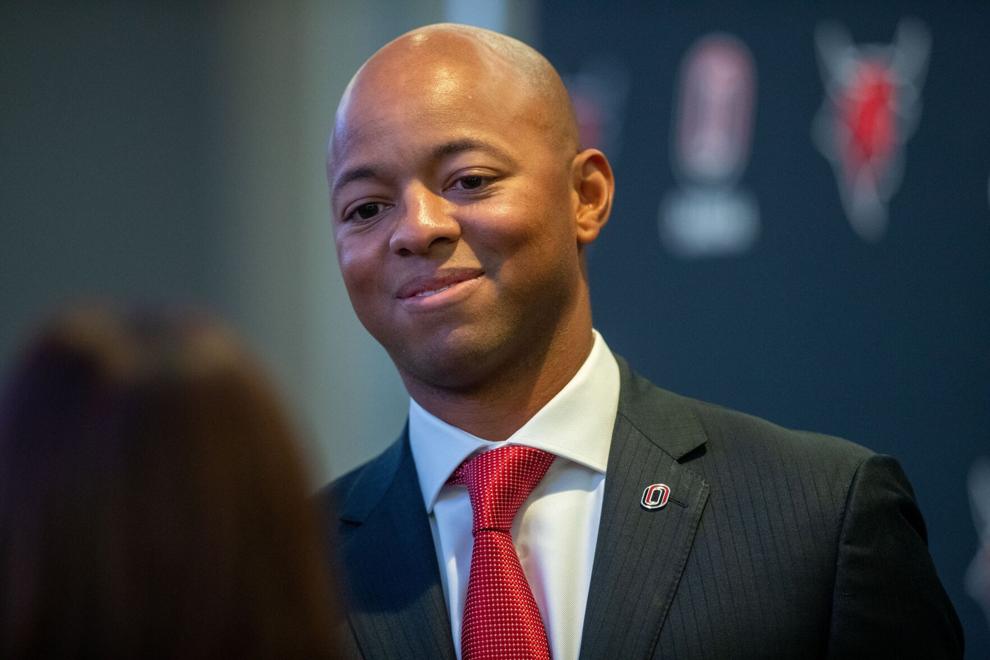 111621-owh-spo-unoad-LS08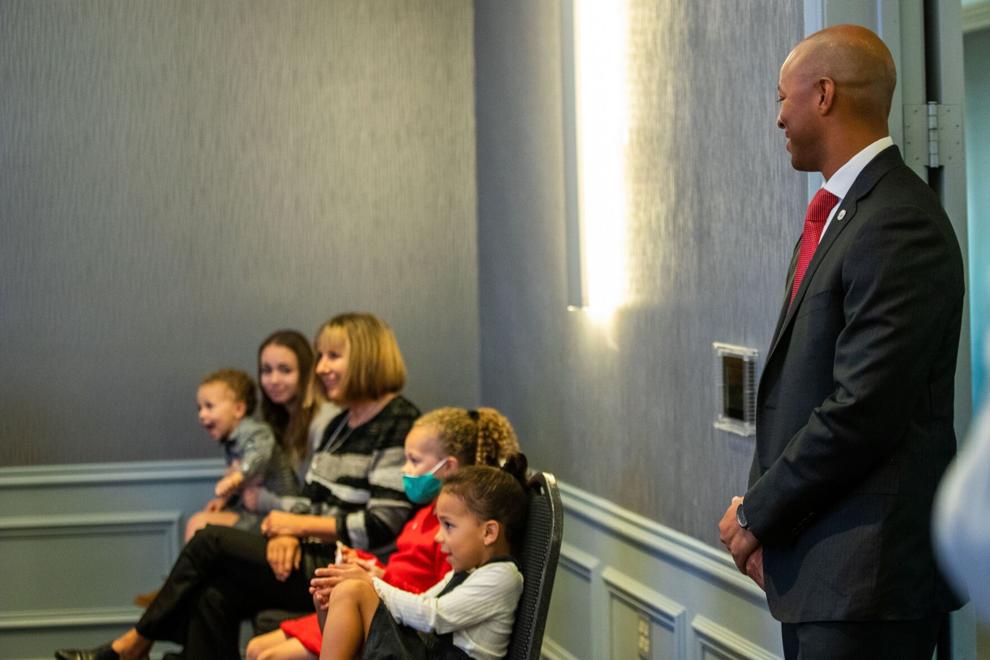 111621-owh-spo-unoad-LS13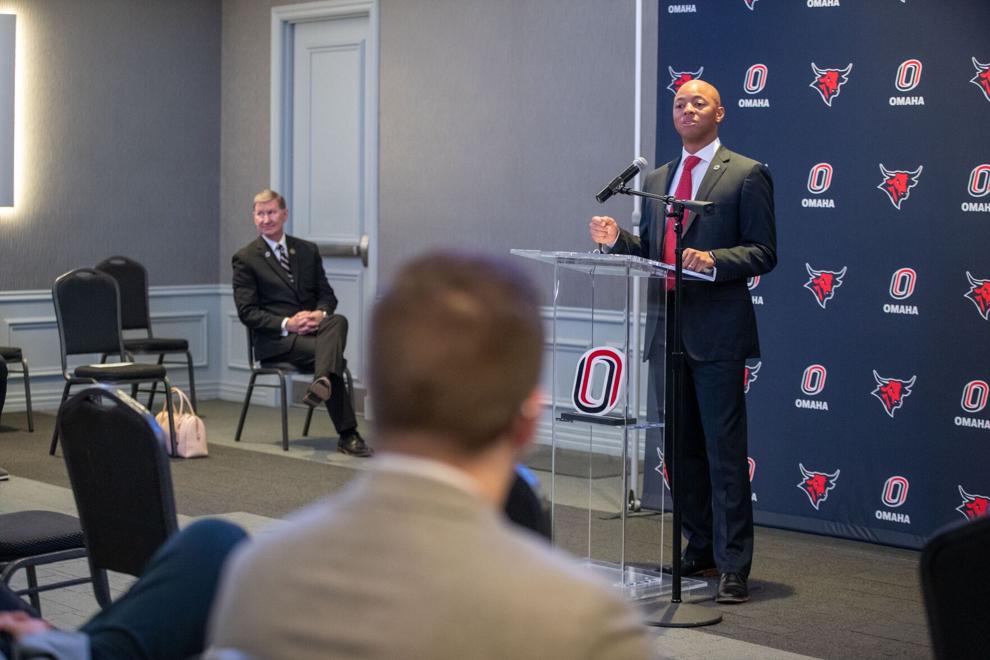 111621-owh-spo-unoad-LS15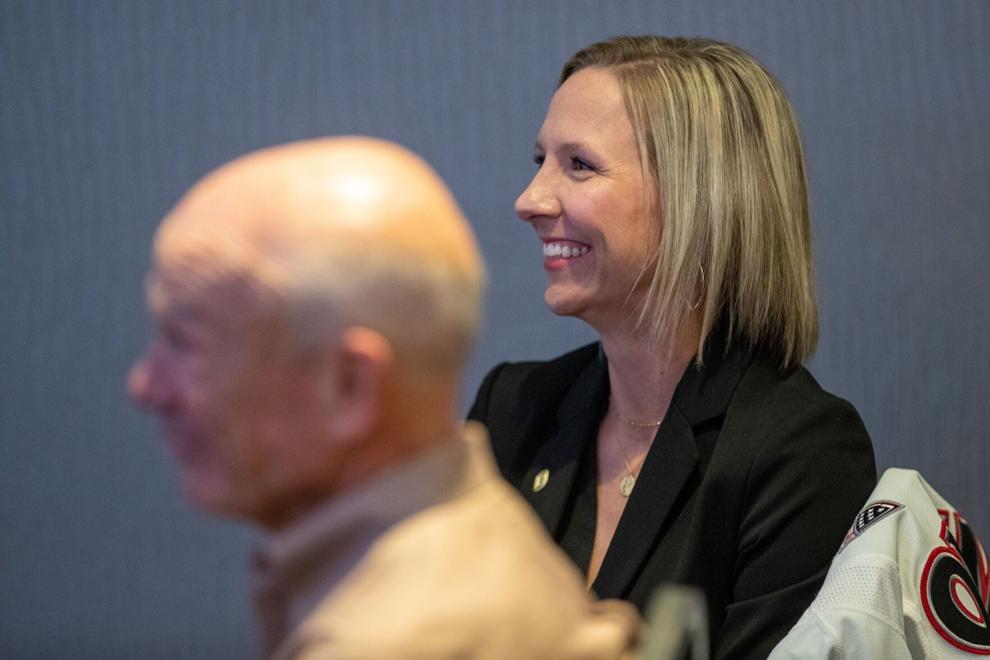 111621-owh-spo-unoad-LS07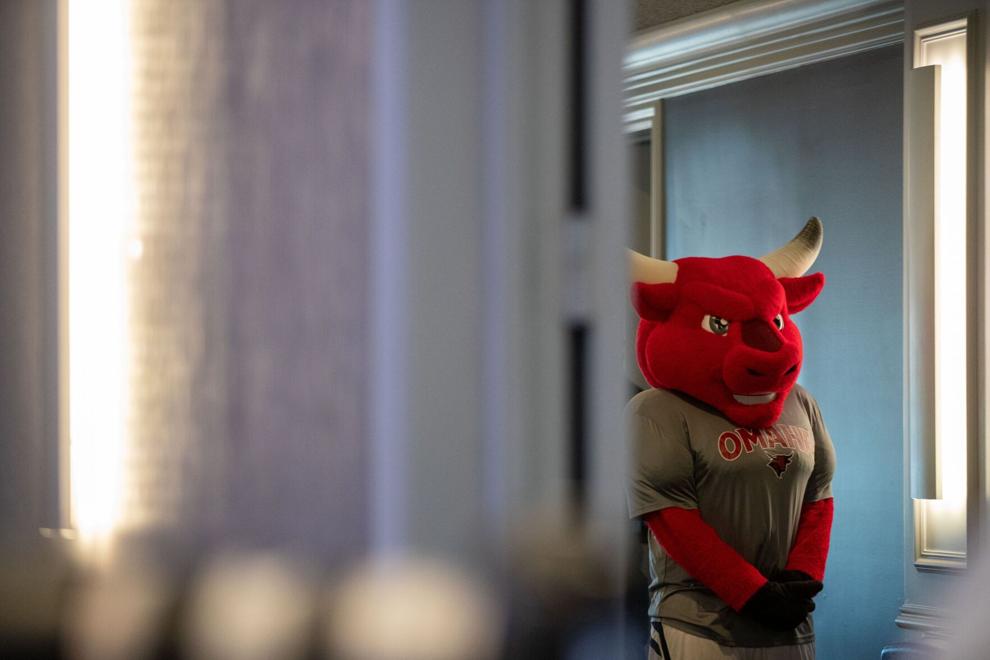 111621-owh-spo-unoad-LS05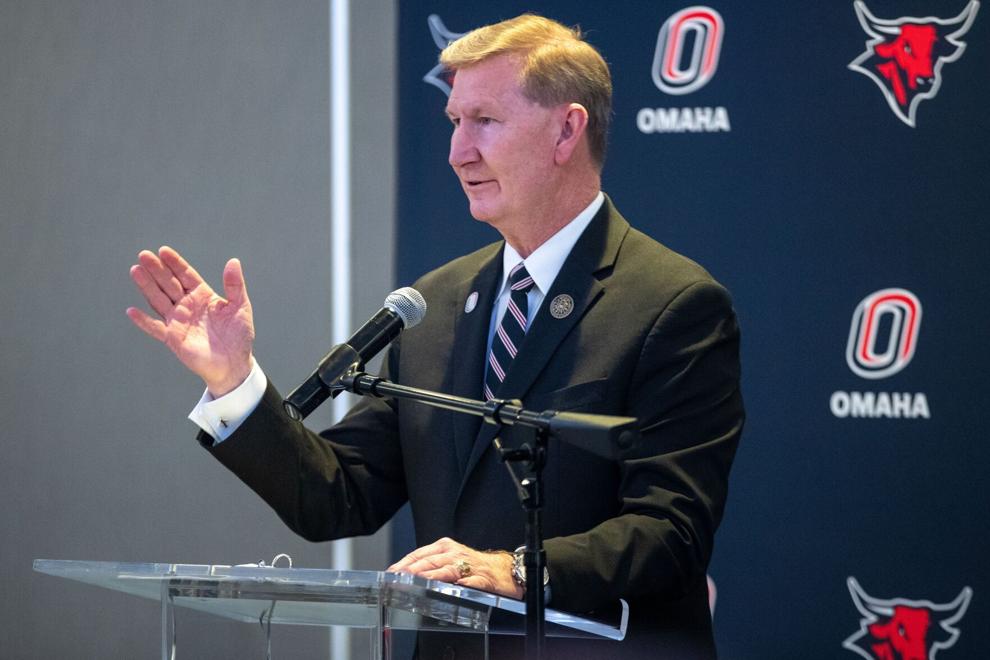 111621-owh-spo-unoad-LS06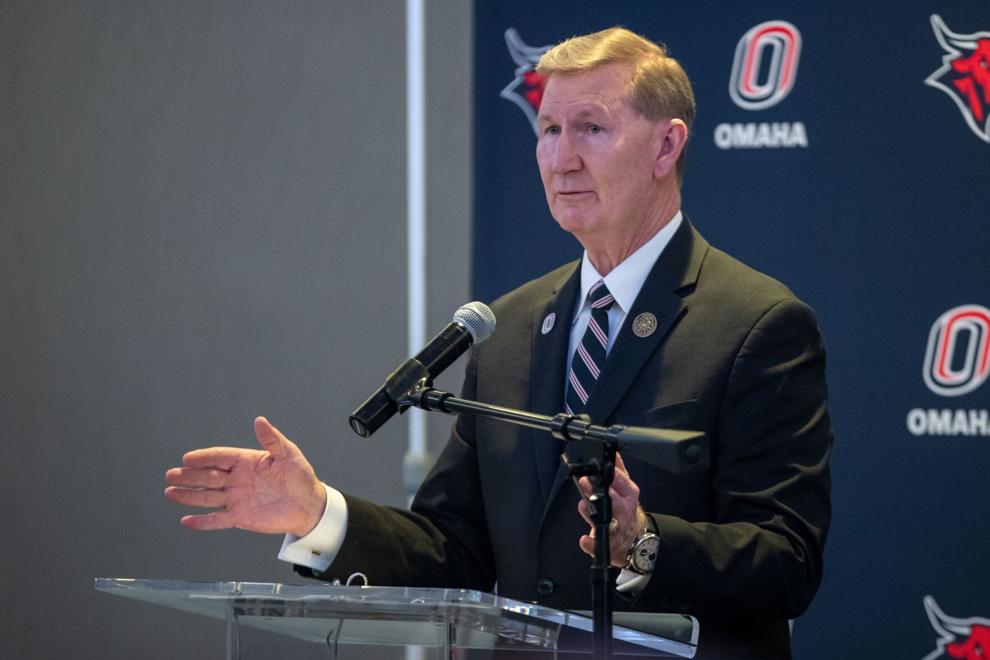 111621-owh-spo-unoad-LS02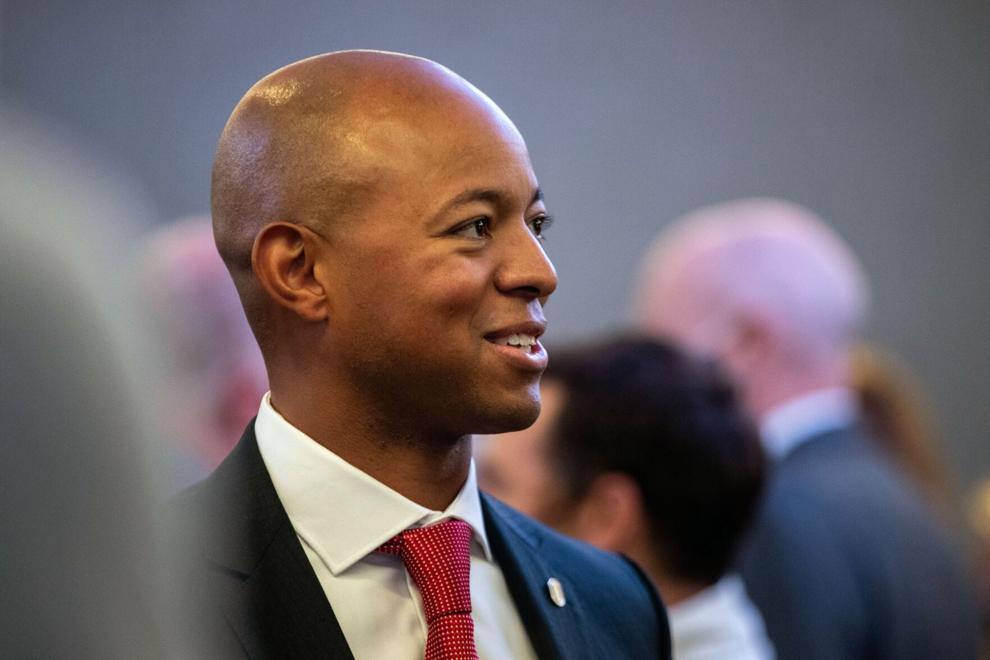 111621-owh-spo-unoad-LS01