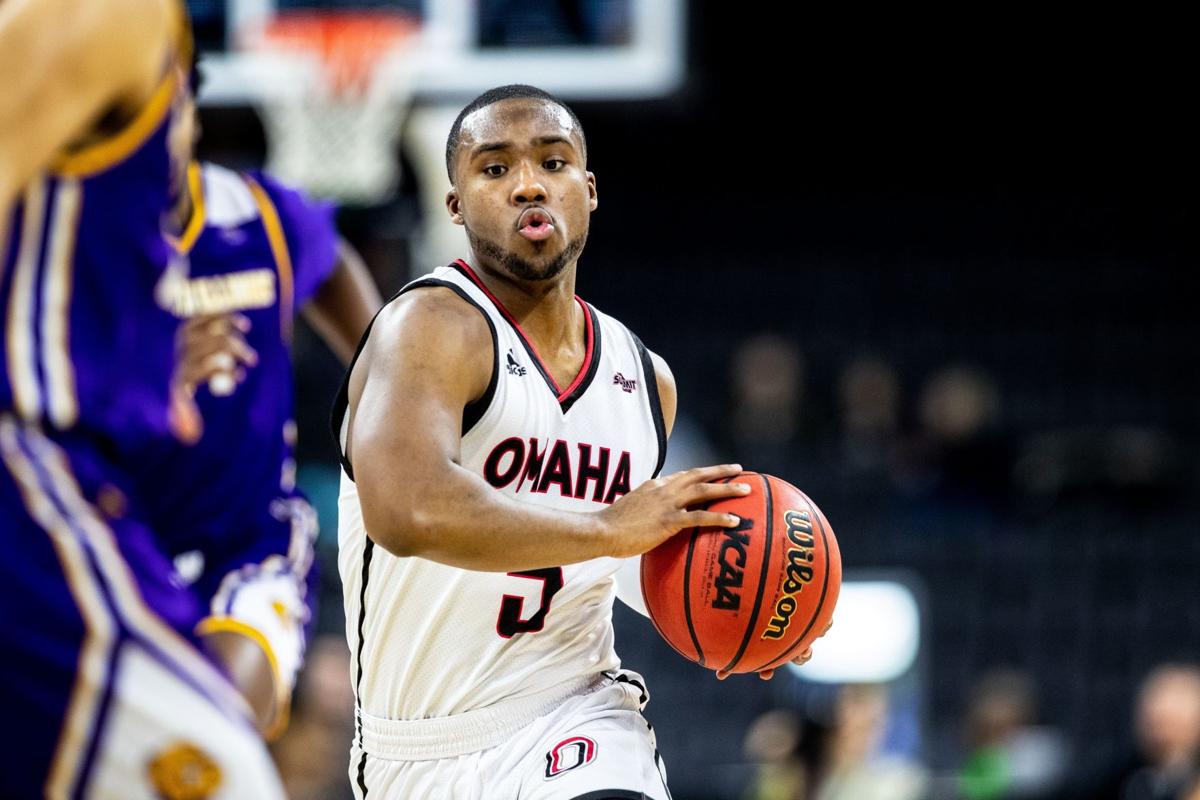 UNO freshman Darrius Hughes tried to catch his breath as he stood along the sideline with both hands on his hips. The sweat pouring off his face had already soaked through his practice jersey and started to pool some on the floor.
He was exhausted, no doubt.
But then he started talking about his Kansas City boys.
Hughes' eyes focused in on one basket at Sapp Fieldhouse, where one of the high school legends from his neighborhood (senior KJ Robinson) was hoisting up jumpers. Another K.C. kid, sophomore Zach Thornhill, was right there next to Robinson, making game-like movements before launching 3-pointers. One of Hughes' AAU teammates as well as another of his grassroots connections, freshman La'Mel Robinson and sophomore Marco Smith, darted around cones on the opposite end of the court.
And suddenly — the emanation of hometown pride as noticeable as the sweat glistening off his skin — a fired-up Hughes sounded like a guy who was ready to sprint his way through 10 more strenuous shooting sessions.
"It feels good, to see us all working," Hughes said. "Coming to college, I knew it'd be a whole different experience. But for me, it just made sense — to come here and represent K.C."
He's not alone. And that's by design.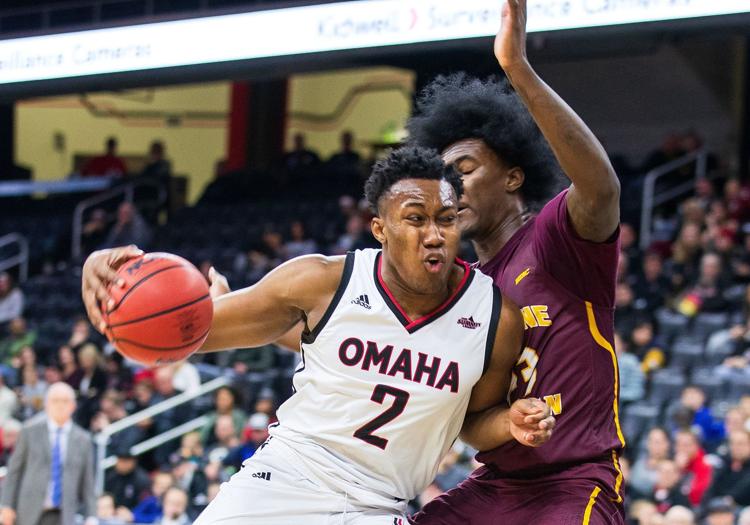 It was eight years ago when assistant Pat Eberhart got hired, UNO announced its move to Division I and the Mavs started to map out an upgraded recruiting plan. Kansas City was a centerpiece.
Their theory was that if high-major schools passed on a Kansas City prospect, the Mavs would have a legit shot. Their campus is less than three hours away — they're the closest Summit League school (although UMKC joins the conference next year).
But there was a problem back then.
Eberhart essentially had to start from scratch as a recruiter in Kansas City. He'd never regularly canvassed the area for prospects before. As Colorado State's recruiting coordinator from 2001 to 2005, he spent more time on the West Coast than anywhere else. Plus, he was representing a rebranded program that didn't yet have a foothold as a D-I option within the Kansas City hoops scene.
So he started cold-calling folks.
"I reached out to all my friends in the profession," Eberhart said. " 'Who do you know in Kansas City?' One guy gave me three names, and this guy gave me three names, and another gave me a couple high school coaches."
Sign up for World-Herald daily sports updates
Get the headlines from Creighton, Nebraska, UNO, high schools and other area teams.
Three members of UNO's regular rotation this year — Robinson, Thornhill and Hughes — are Kansas City products. Junior Matt Pile's technically from Wichita, but he played AAU ball for a K.C.-based squad. La'Mel Robinson and Smith are sitting out this year, but they're Kansas City natives who're expected to have significant roles next year.
That's almost half of the Mavs' roster.
"I think going Division I allowed us to do that," UNO coach Derrin Hansen said. "When we were Division II, we had a lot of teams that we had to beat out for kids in Kansas City. But we went Division I and felt (recruiting Kansas City) could be a natural thing. So far, we've gotten good kids and good players out of there."
That reputation surely will grow.
The players say there's an added comfort level when you're training and battling on a college campus with guys you grew up with. There are shared experiences and interests — the Mavs' locker room is undoubtedly considered Chiefs country, especially so on Super Bowl Sunday.
You do build a special bond with everyone on your team, no matter where they're from, KJ Robinson said.
But there's something special about watching so many Kansas City products showcase their skills here, according to Robinson.
"These are people I've known since I was a kid — Darius and La'Mel, we've basically been like family," KJ Robinson said. "I love seeing the guys from Kansas City. They're tough, hard-nosed, competitive — that's what it's like where we're from."
---
Meet the 2019-20 UNO men's basketball team
Be the first to know
Get local news delivered to your inbox!