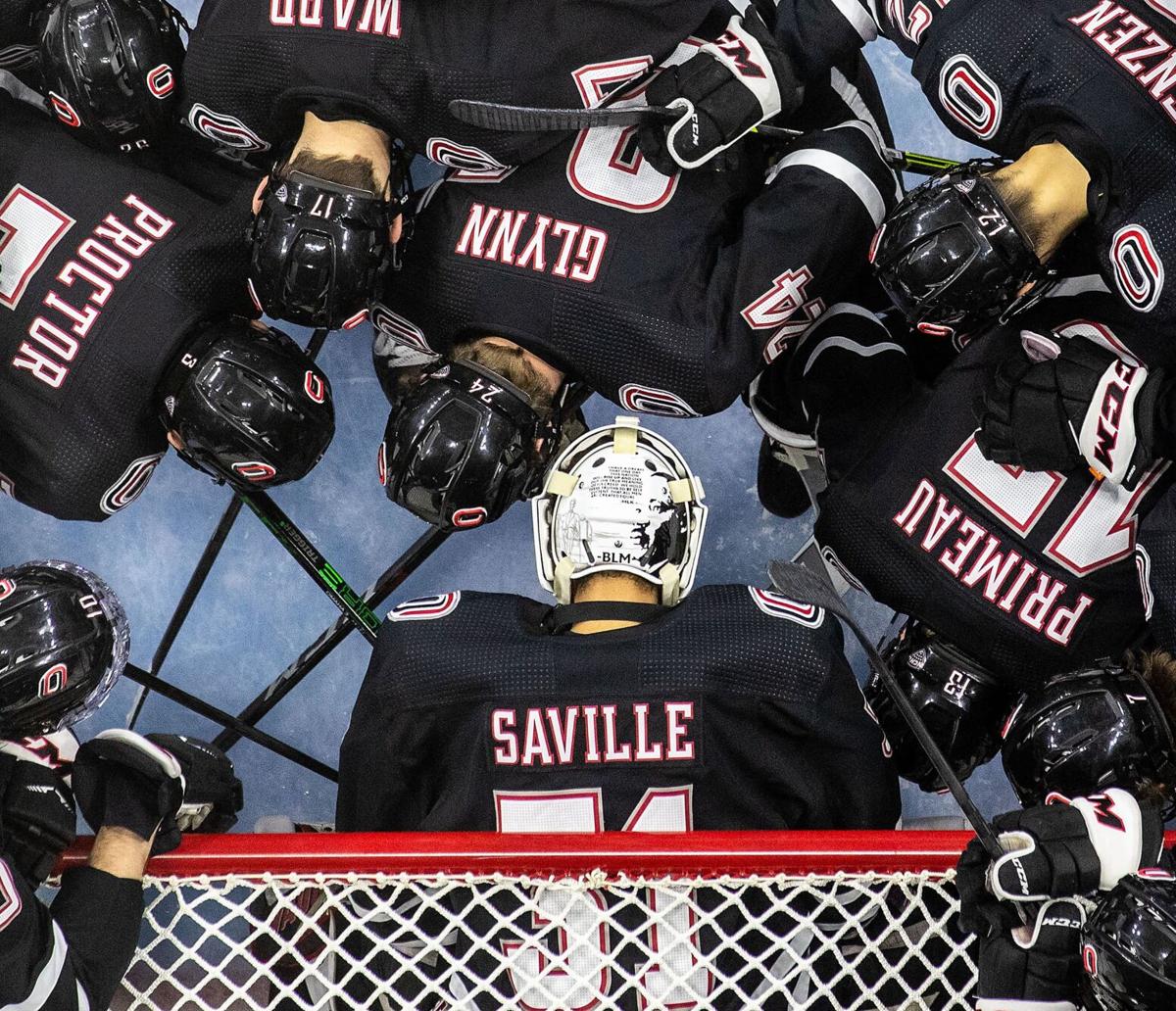 To get his message across about racial equality, UNO goalie Isaiah Saville lets his mask do the talking.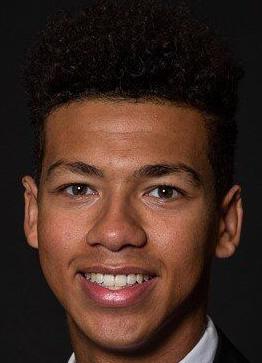 Saville, whose mother is White and biological father is Black, wanted to make a statement amid turbulent times in America. He saw demonstrations — including here in Omaha — after the May 25 death of George Floyd in Minneapolis.
"I wanted to do something to add to the BLM (Black Lives Matter) movement," he said. "I thought my mask would be a good way to amplify my thoughts."
Saville turned to John Sparano of Omaha-based HelmetHead, a company that designed two of his previous masks. This one would be even more special, featuring a picture of Martin Luther King Jr. and part of his "I Have a Dream" speech.
The mask also has a picture of the Lincoln Memorial, where King delivered the 1963 speech that's considered a defining moment of the civil rights movement.
"John was pumped when I went to him with my idea," Saville said. "I can't say enough about the job he did."
On Nov. 27, four days before the Mavericks' season opener, Saville sent out this message on Twitter:
"As a goalie, you have the chance to customize a mask every year expressing yourself. This year with the help of HelmetHead I decided to include Martin Luther King Jr. to express what I stand for: Equality and unity. Spread peace and love."
To understand what motivated Saville, you have to understand where he came from. He grew up in Alaska with his birth mother and adoptive father.
"I grew up in a White family," he said. "It was kind of confusing to have two White parents, and I didn't know how to react when someone brought it up."
One thing that wasn't confusing was his love for hockey.
"I started playing when I was 6 or 7," he said. "The sport was kind of a safe haven for me, and the rink was like my second family."
Saville started playing goalie a few years later.
"I liked being the center of attention," he said. "And I thought the pads looked cool."
Saville went on to lead West Anchorage High to a state championship. He was later named the USHL's goaltender of the year while playing for the Tri-City Storm, posting a 25-4-2-1 record in 2018-19.
He won a gold medal with the U.S. Junior Select team before joining the UNO program. He started 28 games as a freshman and had a goals-against average of 2.85.
Saville has started nine of the Mavs' 10 games this year. He is 5-3-1 with a 2.00 average.
The goalie said he has received several positive comments about his mask from teammates, opposing players and even referees. Coach Mike Gabinet was also on board with the idea.
"Isaiah did that of his own accord, and I thought it was pretty neat," the coach said. "Good for him to represent his thoughts and reflect our ideals of cooperation and respect for others."
Gabinet added that he wasn't surprised that Saville wanted to express his opinion on the ice.
"Isaiah is a great young man, and he's on top of current events," the coach said. "He's a good role model, and I'm proud of him for being an ambassador of something we all should be thinking about."
Saville called the response he received to his mask "heartwarming."
"It makes me feel good," he said. "I'm happy to be able to use my name and my platform to support the Black community."
Saville said it will be even more special when the Mavs take the ice Monday night against Colorado College. It will be UNO's first game since Dec. 21 because of positive COVID-19 tests in the program and will happen, appropriately, on Martin Luther King Jr. Day.
"To me, it will be perfect playing on that day," Saville said. "It couldn't have turned out better."
Meet the 2020-21 UNO hockey team