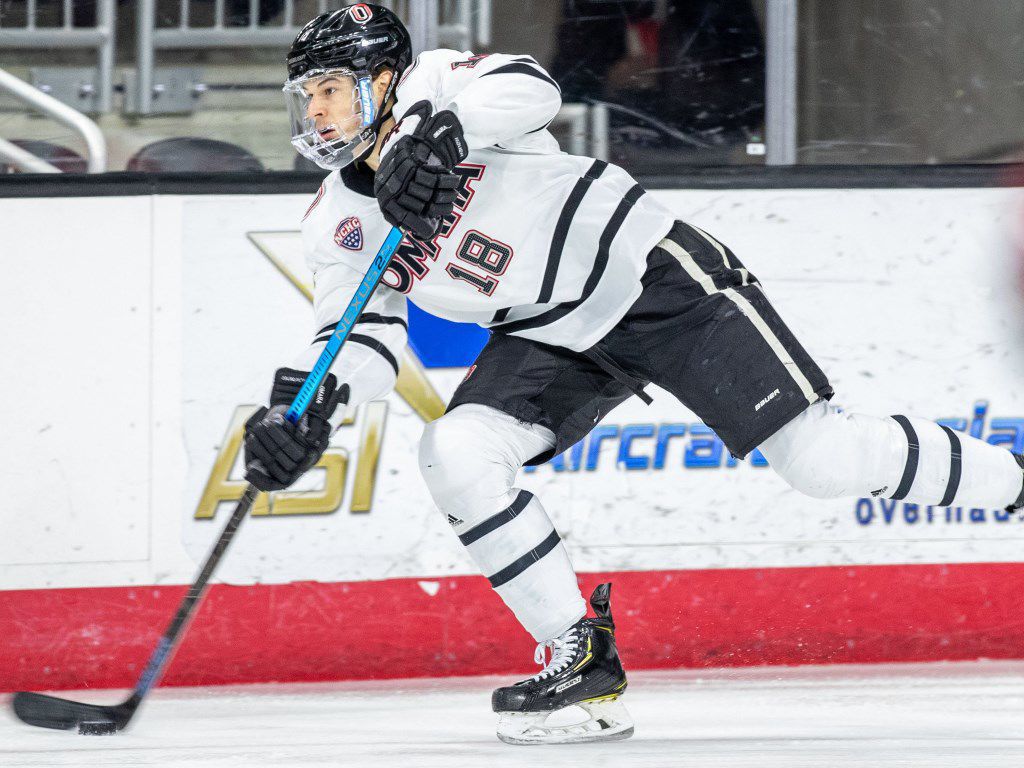 The UNO hockey team announced its team awards Wednesday, and senior captain Dean Stewart captured three.
He was voted by his teammates as the Most Valuable Player. He also was named the Outstanding Defenseman and won the Biggest Heart award.
Stewart appeared in 34 games last season and finished with 12 points, second among the Mavericks' defensemen. The native of Manitoba played in 80 consecutive games during his UNO career and finished with 45 points.
Sophomore Taylor Ward was voted the Mavs' Outstanding Forward. He tied for the team lead in scoring with 27 points, including a team-leading 16 goals, despite missing six games because of injury.
Freshman goalie Isaiah Saville was named the team's Newcomer of the Year. He won 10 of his 28 starts and had a goals-against average of 2.85.
He also was named the NCHC Rookie of the Week twice and the Goaltender of the Week once. Saville finished the season sixth in the conference in goals-against average and fourth in save percentage.
Junior forward Martin Sundberg, a native of Sweden, won the Most Consistent Award for having the best plus/minus ratio. Sundberg and freshman Kirby Proctor each had a rating of plus-9.
Freshman Noah Prokop was voted the team's Most Improved player. The forward was used sparingly over the first half of the season but was a regular in the lineup over the second half, often called on to help counter the opposition's top scoring line.
Freshman forward Nolan Sullivan was chosen as the Mavs' Seventh Man. The award recognizes the player who best exemplifies team spirit, dedication, work ethic and ability to overcome adversity. The Minnesota native was eighth on the team in scoring and third among UNO's freshmen with seven goals and 10 assists.
Be the first to know
Get local news delivered to your inbox!