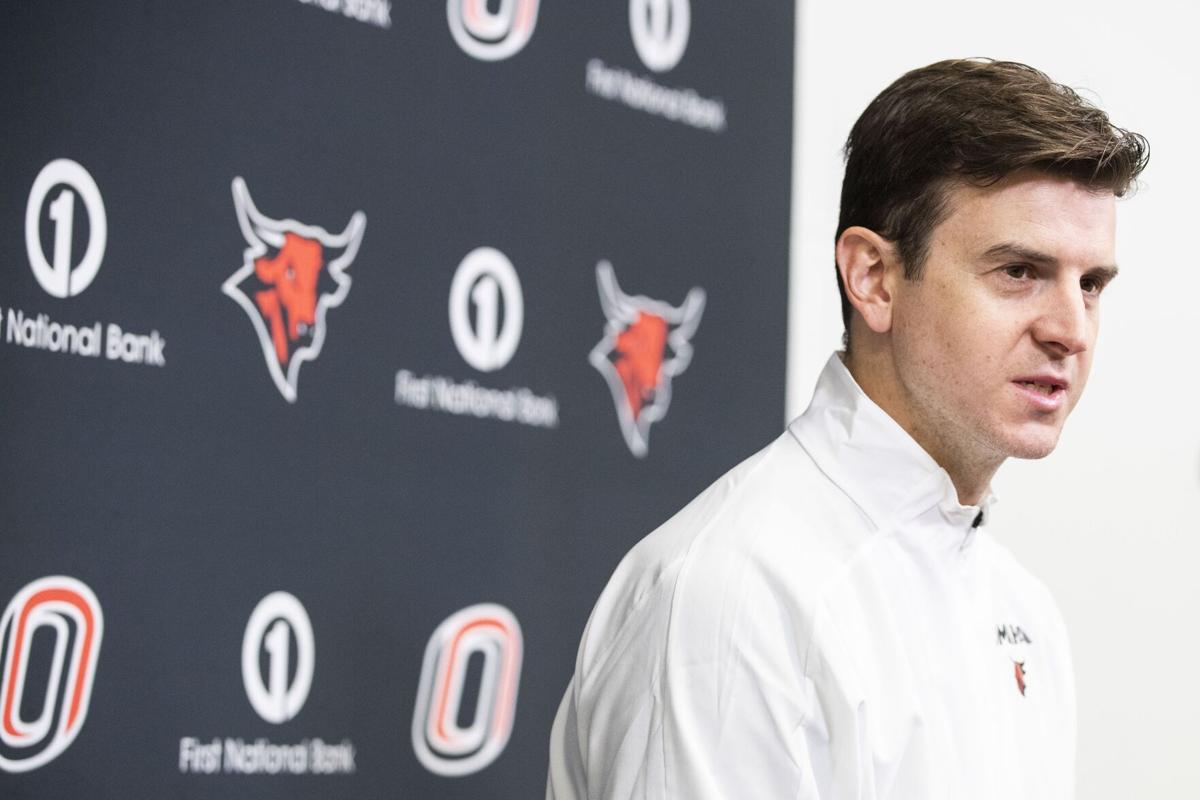 That's much better than the nerve-racking day he spent Sunday when the team didn't know whether it would qualify.
"It was a very nervous day," he said. "I worked out three times and cleaned my wife's car twice."
The positive is that Gabinet and his squad got the news they wanted to hear Sunday night. The 14-10-1 Mavericks landed a berth in the 16-team playoffs and will play Minnesota on Saturday night.
"I haven't been getting a lot of sleep," Gabinet said. "But it's a great feeling to know that we're in."
The team had a watch party Sunday night at Aksarben Cinema. The word "Omaha" popped up as the fourth seed in the regional to be held in Loveland, Colorado.
"Our guys were obviously very excited," the coach said. "It's a special accomplishment for our team and our program."
It will be the Mavs' fourth appearance in the NCAA tournament and their first since 2015. It also will be the first under Gabinet, in his fourth season as head coach.
"I told the guys that I want them to enjoy the moment," he said. "There's a lot of nervous energy, but we're going to channel that in a positive way."
Gabinet said he has been to Loveland before, traveling there to ski after his senior year at UNO. The regional will be held at the 7,200-seat Budweiser Events Center, home of the Colorado Eagles of the American Hockey League.
The coach said the Mavs would practice Tuesday and leave for Colorado on Wednesday. The game against regional top seed Minnesota will be played at 9 p.m. Saturday and be televised on ESPNU.
The winner will advance to play Sunday against the Minnesota State-Quinnipiac winner. The four regional champions will move on to the Frozen Four in Pittsburgh.
The Gophers (23-6-0) are ranked second while the Mavs are ranked 12th.
"They're a highly skilled team and were ranked No. 1 during the season," Gabinet said. "The best thing we can do is to focus on ourselves and look at this as a great opportunity."
---
Photos: UNO hockey vs. North Dakota