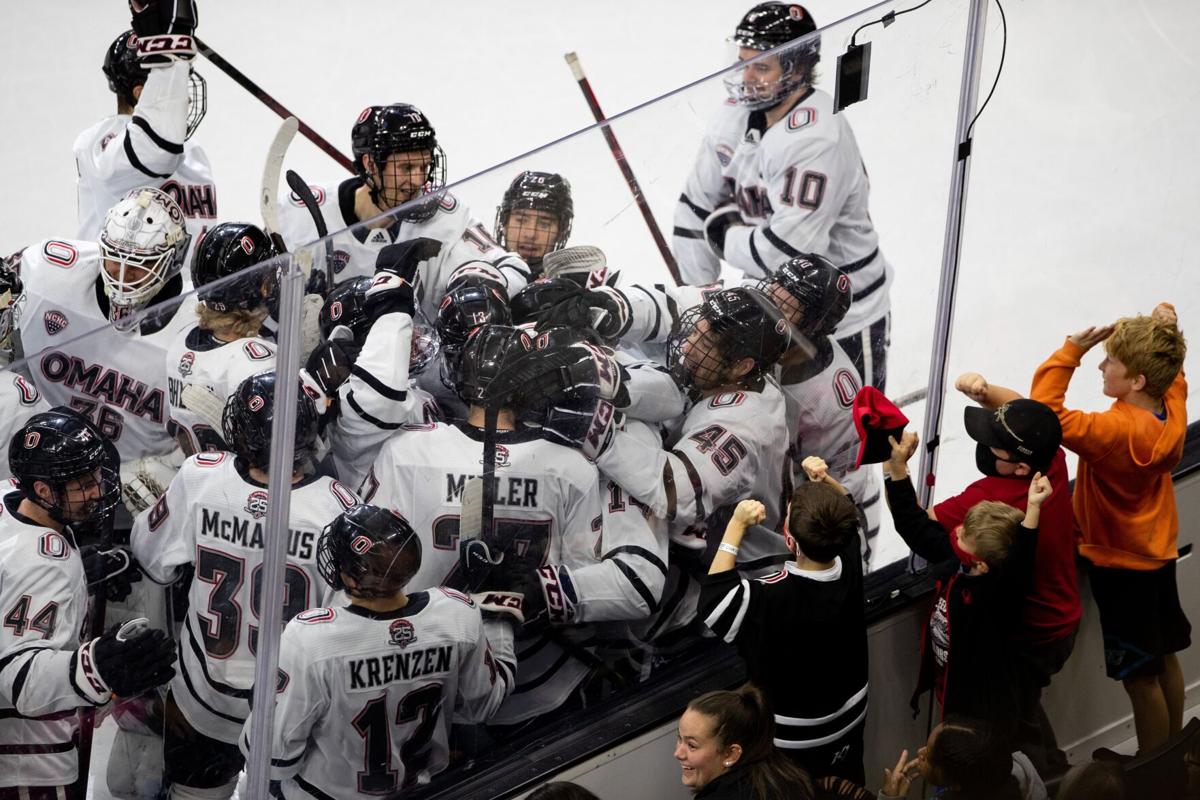 Freshman Cameron Berg won the faceoff in overtime and Matt Miller did the rest.
The sophomore forward scored his team-leading fourth goal Friday night to lift UNO to a 3-2 win over Alaska Fairbanks at Baxter Arena. The victory boosted the Mavericks to 4-1 and extended their win streak to four.
The game was tied after two periods and the teams then battled through a scoreless third. That led to a 3-on-3, 5-minute sudden-death overtime.
"That 3 on 3 in overtime is intense," Miller said. "Your heart is always pounding."
Both teams had scoring opportunities before Berg won a faceoff and got it to Miller, who fired a shot past the glove of Nanooks goalie Gustavs Grigals. The goal came with 2:46 left.
​"I knew if I drew it back to Matt that he was going to hammer it home," Berg said.
The Mavs are now 1-1 in overtime games. Their only loss was a season-opening, 4-3 setback against Lake Superior State.
"I don't think this was one of our best 60-minute games," UNO coach Mike Gabinet said. "We were flat in the second period and let them back in the game."
The Mavs grabbed the early lead with 4:03 left in the first period. Taylor Ward scored his third of the season on the power play, taking a pass from Kevin Conley and one-timing a shot into the net.
UNO made it 2-0 in the final minute of the opening period. Joey Abate slid a pass in the slot to Jack Randl, who rifled a shot past Grigals.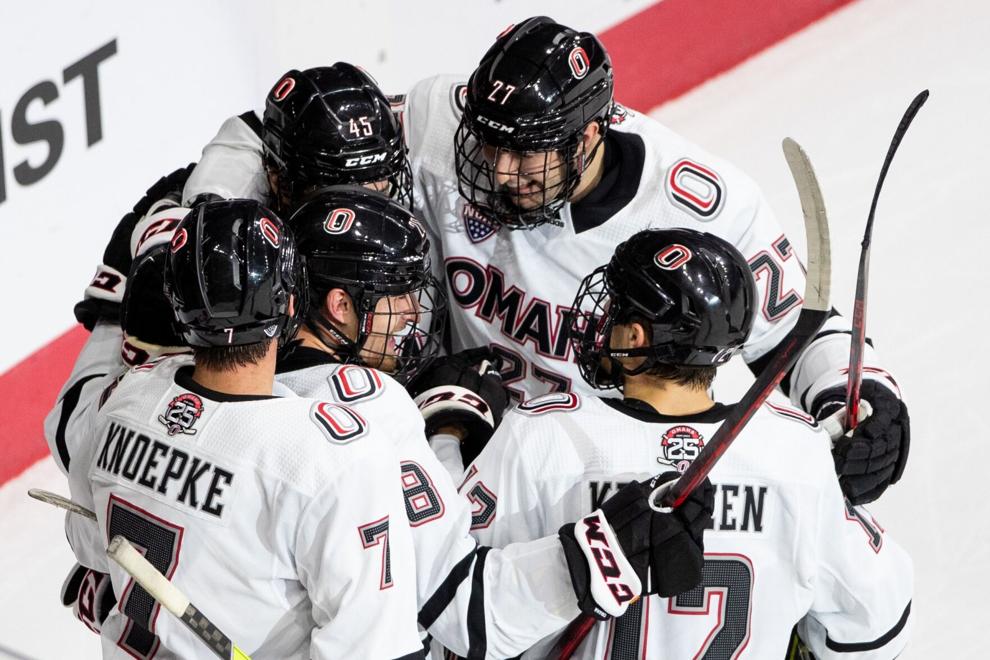 The Mavs had two other close calls but shots by Conley and sophomore defenseman Jake Harrison caromed off the goal post.
​Alaska tied the game with a pair of second-period goals.
The first came with 7:31 left when defenseman Roberts Kalkis scored unassisted on a power play. His shot from the faceoff circle eluded UNO goalie Isaiah Saville.
The Nanooks made it 2-2 with four seconds left in the period. Saville stopped a drive by Filip Fornaa Svensson but the puck bounced directly to Brady Risk, who put it home.
"That was a nice shot by their guy to tie it up," Gabinet said. "But it was goal in the last minute of a period that coaches don't like to give up."
Alaska had the edge in shots in the second period, outshooting the Mavs 9-8. That came despite the fact UNO had a five-minute power play after Jakob Breault was whistled for a high hit on defenseman Nolan Krenzen.
That led to the scoreless third period and Miller's eventual game winner.
Saville made 21 saves in the Mavs' net to post his fourth win. He has started all five of UNO's games.
"Give them (Alaska) credit because they play hard," Gabinet said. "They have a lot of older guys and they play a physical style."
The teams will play again Sunday at 4:07 p.m. at Baxter Arena.
---