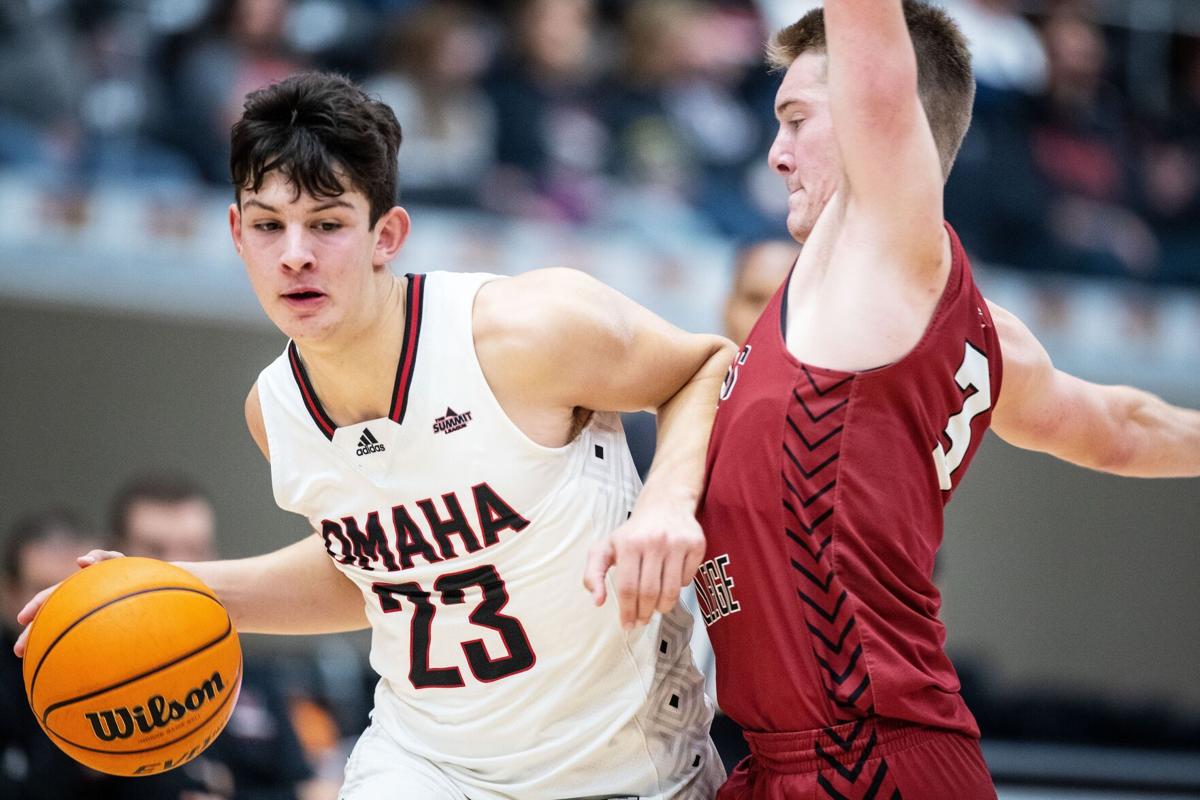 Frankie Fidler's UNO debut was just fine as he led the Mavericks to a 67-57 win over Hastings College.
Fidler, a freshman who was an all-stater last winter at Bellevue West, scored a team-high 15 points in a game played at Ralston Arena.
"It's been a lifelong dream of mine to do it, even though it wasn't in Baxter," Fidler said. "It was great, I loved the crowd. It was great."
Fidler also grabbed six rebounds and played a team-high 33 minutes.
"Frankie was efficient. He had 15 points and eight shots," UNO coach Derrin Hansen said. "He did some good things with the basketball, getting to the rim."
Fidler came through with some key baskets in UNO's 2021-22 opener. The short-handed Mavs led for the final 35 minutes but couldn't shake the NAIA's Broncos. The Mavs played without returning starters Wanjang Tut and La'Mel Robinson as well as key reserve Nick Ferrarini.
Hastings pulled within 45-42 with 11:40 left when Bennington graduate Karson Gansebom hit a 3-pointer from the left side. But the Mavs responded by scoring on their next four possessions, starting with Fidler's drive into the lane. Isaiah Poor Bear-Chandler scored twice around the basket before Fidler's two free throws with 9:51 left made it 53-44.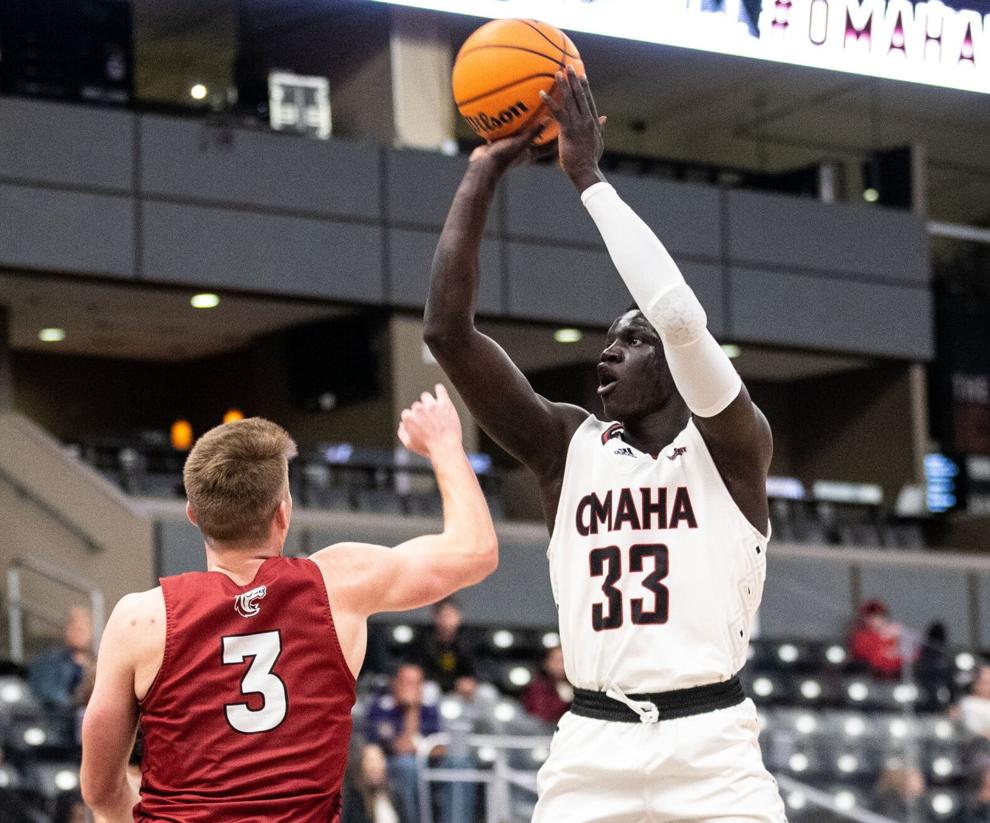 Hastings drew within 55-50 with 5:50 left, but that's when Marco Smith took over. The senior guard scored on four straight possessions, pushing the lead to double digits. Smith was another Mav who had been sidelined by injury.
"Today was Marco's second day with contact," Hansen said. "We put the ball in his hands and made a couple of drives, hit a couple of pullups."
UNO's biggest lead was in the first half after it went on a 16-4 run. Kyle Luedtke hit back-to-back 3-pointers, and Smith followed with a 15-footer to cap the run, giving UNO a 29-16 advantage with six minutes left before halftime.
Smith finished with 10 points, as did Luedtke. Darrius Hughes added nine points and a team-best eight rebounds. Dashawn Walker led Hastings, which is 3-2 on the season, with 15 points.​
Hansen said he was unsure if Tut, Robinson and Ferrarini would return in time for Saturday's game at Ball State.
"We scrimmaged nine days ago with seven scholarship players, so we had five guys out," Hansen said. "So we haven't been able to do a lot with our basketball team that we wanted to at this point."
---