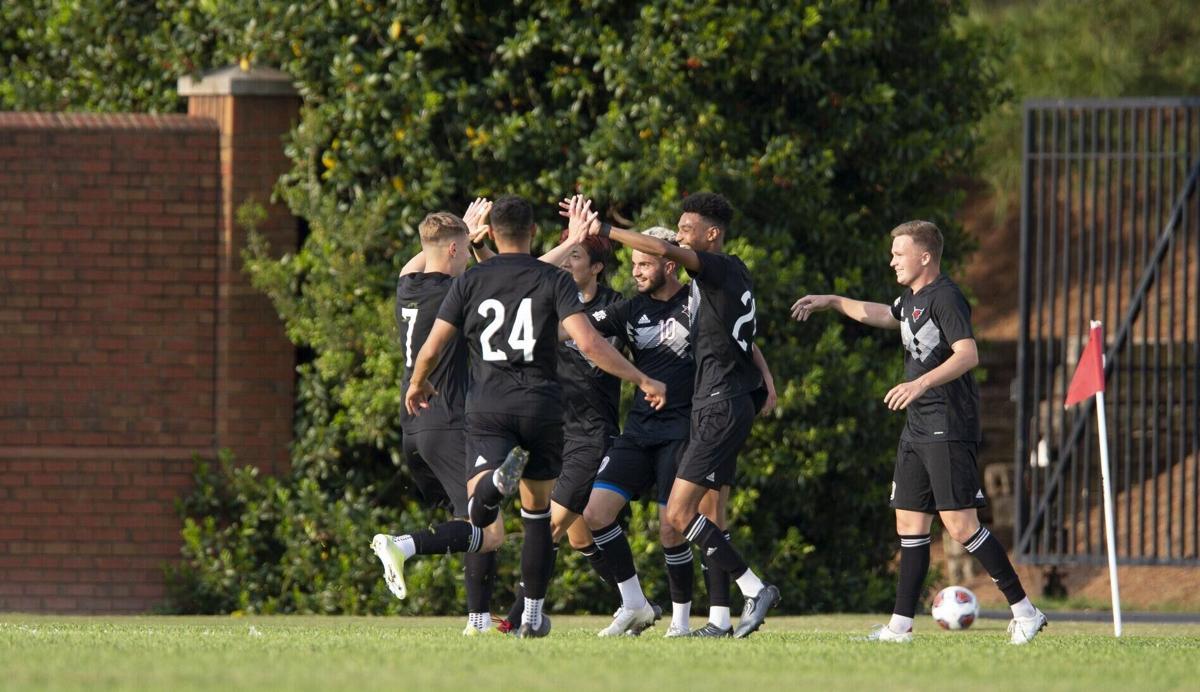 Hugo came up huge to help UNO earn a historic win Thursday night.
Hugo Kametani headed home a Mitch Hammer free kick with less than four minutes to go, giving the Mavericks a 3-2 victory over No. 23 UNC Greensboro in the first round of the NCAA tournament.
"(Hammer) gave me the perfect ball, so I needed to tap it in," said Kametani, who has nine of UNO's 20 goals this season.
It was Kametani's second goal of the match and gave the Mavs their first Division I tourney win — in any sport other than hockey. In the program's only other tournament appearance, the Mavs lost 2-0 to Florida International in 2017.
UNO advanced to face Stanford in the second round at 4 p.m. Sunday.
The Mavs (7-2-1) never trailed Thursday, but needed to survive a wild final 25 minutes.​
UNO grabbed the lead in the 32nd minute, when Ed Port dribbled down the left side of the field and got goalie Niclas Wild out of position. Port then delivered a left-footed pass to a trailing Nil Ayats, who put the ball in the back of the net.
The Mavs went up 2-0 with 21:08 left after a nifty move by Kametani. He split a pair of defenders and beat Wild in a 1-on-1 situation. But UNO's lead evaporated quickly.
Greensboro's Theo Collomb, the Southern Conference freshman of the year, scored his eighth goal of the season two minutes later. Teammate Mani Austmann tied it with 13:22 left.
"They're a very, very, very talented team," UNO coach Bob Warming said. "I think they scored more goals than anyone in the South region. You kinda knew they'd have a chance to get goals."
Warming added that his team started to get fatigued in the second half. It was UNO's first match since April 3.
When Greensboro tied the match, it had a 17-7 edge in shots — the Mavs were outshot 13-5 after halftime.
But Warming also thought the Mavs could answer if one of their forwards was given the chance. Kametani came up with that winner.
"Super proud of how these guys carried themselves," Warming said. "They were determined." 
Greensboro (9-3-2), which had allowed one goal in its previous four matches, also had an 8-0 advantage in corner kicks, but the Mavs allowed just those two goals in a six-minute span. Goalie Jeremy Pollard made three saves, all in the second half.
UNO (7-2-1)........................1  2—3
UNC-Greensboro (9-3-2).....0  2—2
Goals: UNO, Kametani 2, Ayats; UNCG, Collomb, Austmann.