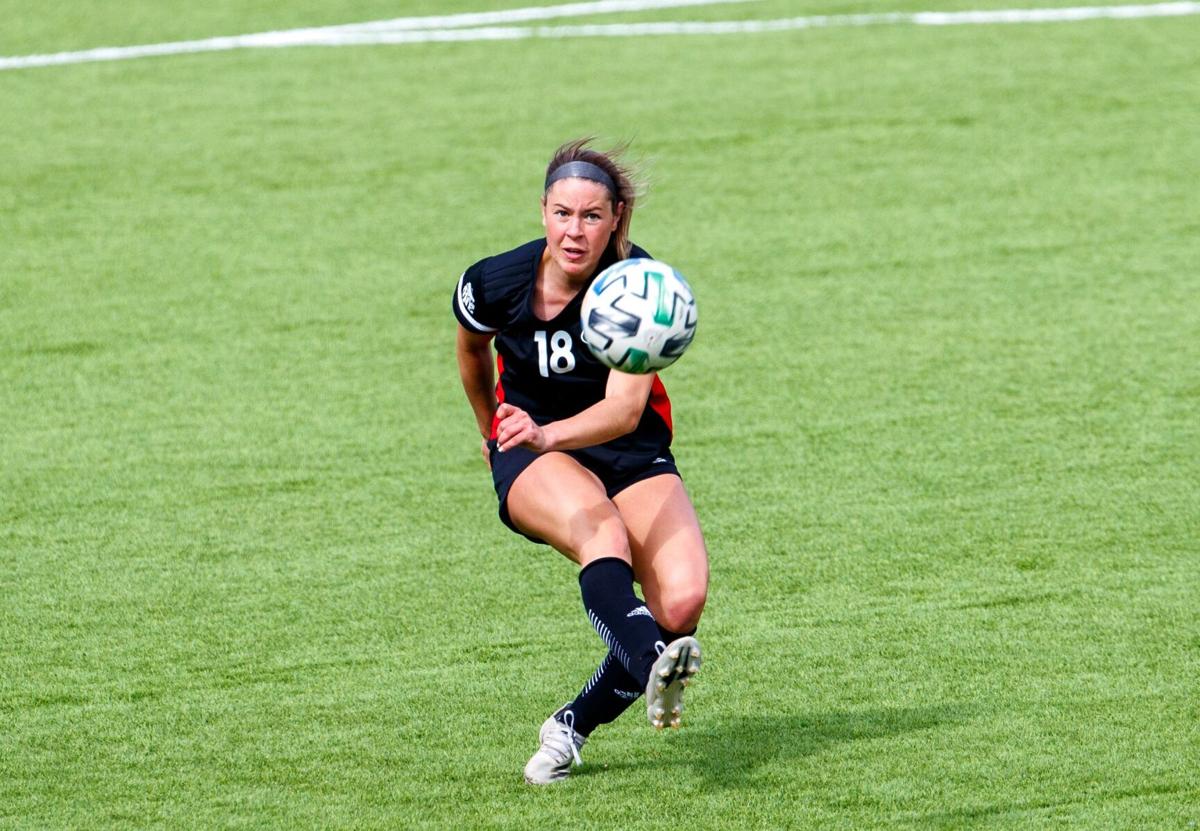 Tim Walters thought his Mavericks outplayed top-seeded Denver for most of the first half during Saturday's Summit League women's final.
But that didn't show up on the scoreboard. The Pioneers scored early and late in the first 45 minutes en route to a 3-0 win at Caniglia Field.
"We started very slowly and didn't have the intensity we needed to," Walters said. "But after that, I thought it was one-way traffic for the next 25 minutes or so. The big moments didn't go our way."
The Mavericks lost a pair of one-goal matches to Denver during the regular season, but Walters said Saturday's first half was the best half his team played against the Pioneers this season.
Denver struck in the opening minutes as Kaitlyn Glover converted a crossing pass from Natalie Beckman, the league's offensive player of the year, 3:54 into the match.
But UNO nearly tied it twice.
Freshman Sophia Green scored an apparent goal in the 13th minute, but the Mavs were called offside. In the 35th minute, Jordyn West's header off a corner kick bounced off the crossbar.
Momentum then changed with five minutes left in the half. UNO's Margaret LaVigne slipped while possessing the ball deep in the Mavs' end. Denver's Sami Feller collected the loose ball and scored on a one-on-one situation.
"That seemed like ballgame right there," Walters said. "They punished us for our mistakes."
Denver (16-2-1) advanced to the NCAA tournament while UNO, which was picked to finish eighth in the nine-team league, ended at 9-5-4.
It was the second time in three seasons that the Mavs were Summit tournament runners-up. This season's team, though, is young — the Mavs started eight freshmen Saturday. Three of the freshmen, Grace Ostergaard, Emilie Erland and Grace Thede, were named to the all-tournament team.
"I think we have to be ecstatic about where our program is at and the direction we're going," Walters said. "Now we just want to take that next step."
---