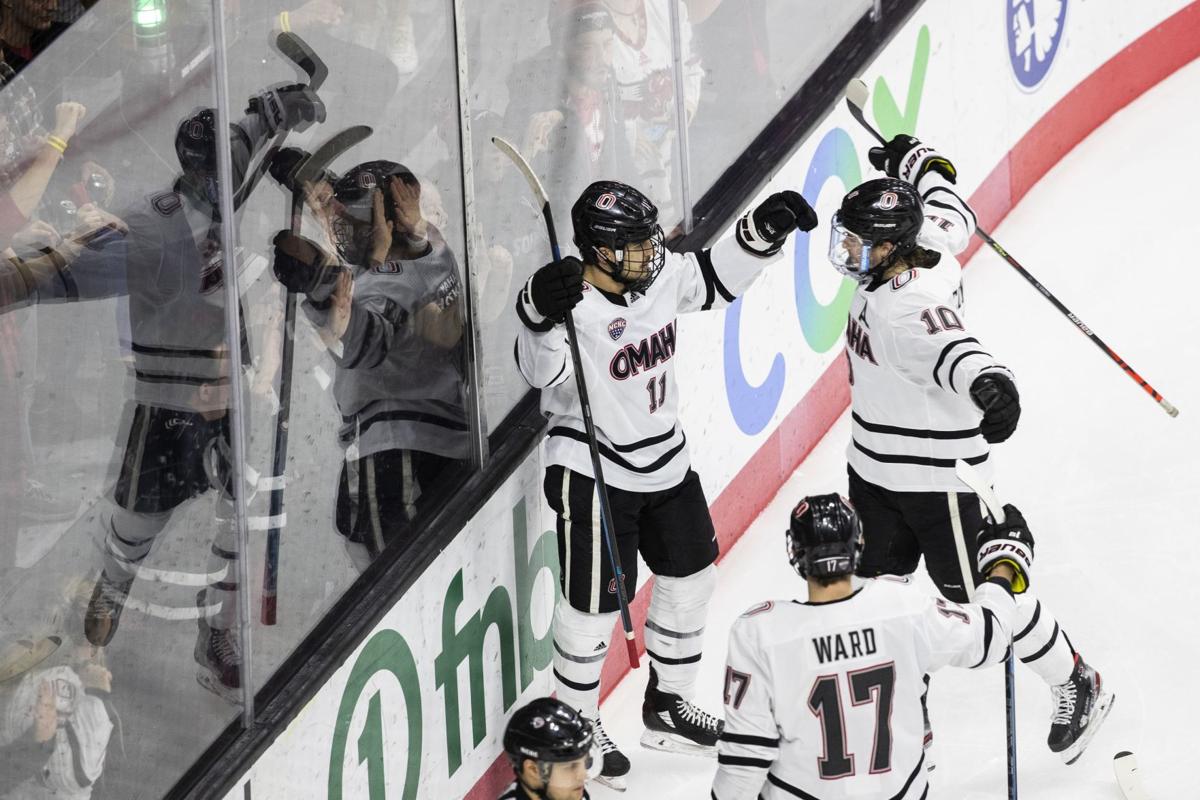 After the way this season ended, coach Mike Gabinet is eager to look ahead.
He got that opportunity Wednesday, when UNO's 2020-21 schedule was unveiled.
The Mavericks' season came to an abrupt end in mid-March, when the NCAA canceled the postseason because of coronavirus concerns. The Mavs were about to play Denver in a best-of-three NCHC playoff series.
Gabinet's squad, which included 12 freshmen, finished 14-17-5 overall and 8-13-3 in the NCHC.
"It was a tough way to end the season," Gabinet said. "I felt like we had a lot of momentum going into that Denver series, and who knows what might have happened?"
That optimism was fueled in part by a strong showing against North Dakota, which was ranked No. 1 for much of the season. The Mavs defeated the Fighting Hawks twice, including one victory shortly before the postseason.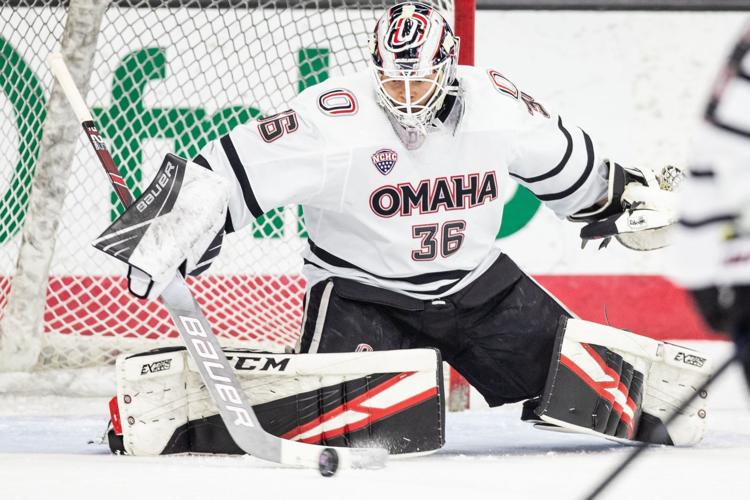 "We had a lot of quality wins," Gabinet said. "When you play in our league, you're going to be going up against a lot of the top teams in the nation."
The Mavs will embark on their 24th season and eighth in the NCHC starting Oct. 5 with an exhibition against Manitoba. The game has become a regular on UNO's schedule.
"They have a solid team, and it's a good way to start," Gabinet said. "After practicing against each other for so long, our guys are ready to play a game."
The coach added that he would like to see the NCAA allow an additional exhibition — the current limit is one.
"I think that would be a positive," he said. "We'll see if it ever happens."
UNO will play 34 games, including 10 that are nonconference. The Mavs will play two-game series against Alaska, Alabama Huntsville and Maine before starting league play Nov. 6 at Minnesota Duluth.
Other nonconference competition will include a home series against Michigan in late November and an appearance in the Arizona State Desert Classic in early January. Also expected to compete in that tourney are Cornell and Air Force.
"That should be a great tournament," Gabinet said. "And I'd have to think some of our fans would enjoy that Arizona weather in January."
The Mavs will play two league series against North Dakota, starting with a pair of home games Dec. 4 and 5. UNO will close the regular season with two games at Grand Forks on March 5 and 6.
That will lead into the NCHC playoffs, something that never happened this year.
"I think every college hockey team is going to be ready to go this fall," Gabinet said. "Our team will be no exception, and I'm really looking forward to getting started."
The schedule (times TBA; asterisk denotes NCHC games):
October: 5, vs. Manitoba (exhibition). 9-10, vs. Alaska. 16-17, at Alabama Huntsville. 23-24, vs. Maine.
November: 6-7, at Minnesota Duluth*. 13-14, vs. Western Michigan*. 20-21, at Denver*. 27-28, vs. Michigan.
December: 4-5, vs. North Dakota*. 11-12, at Colorado College*.
January: 2-3, at Arizona State Desert Classic. 8-9, vs. St. Cloud State*. 22-23, vs. Minnesota Duluth*. 29-30, at Western Michigan*.
February: 12-13, vs. Miami*. 19-20, at St. Cloud State*. 26-27, vs. Denver*.
March: 5-6, at North Dakota*. 12-14: NCHC playoff quarterfinals (sites TBA). 19-20: Frozen Faceoff (at St. Paul, Minnesota). 26-28, NCAA regionals (Bridgeport, Connecticut; Manchester, New Hampshire; Fargo, North Dakota; Loveland, Colorado).
April: 8-10, NCAA Frozen Four (at Pittsburgh).
Photos: UNO hockey defeats North Dakota