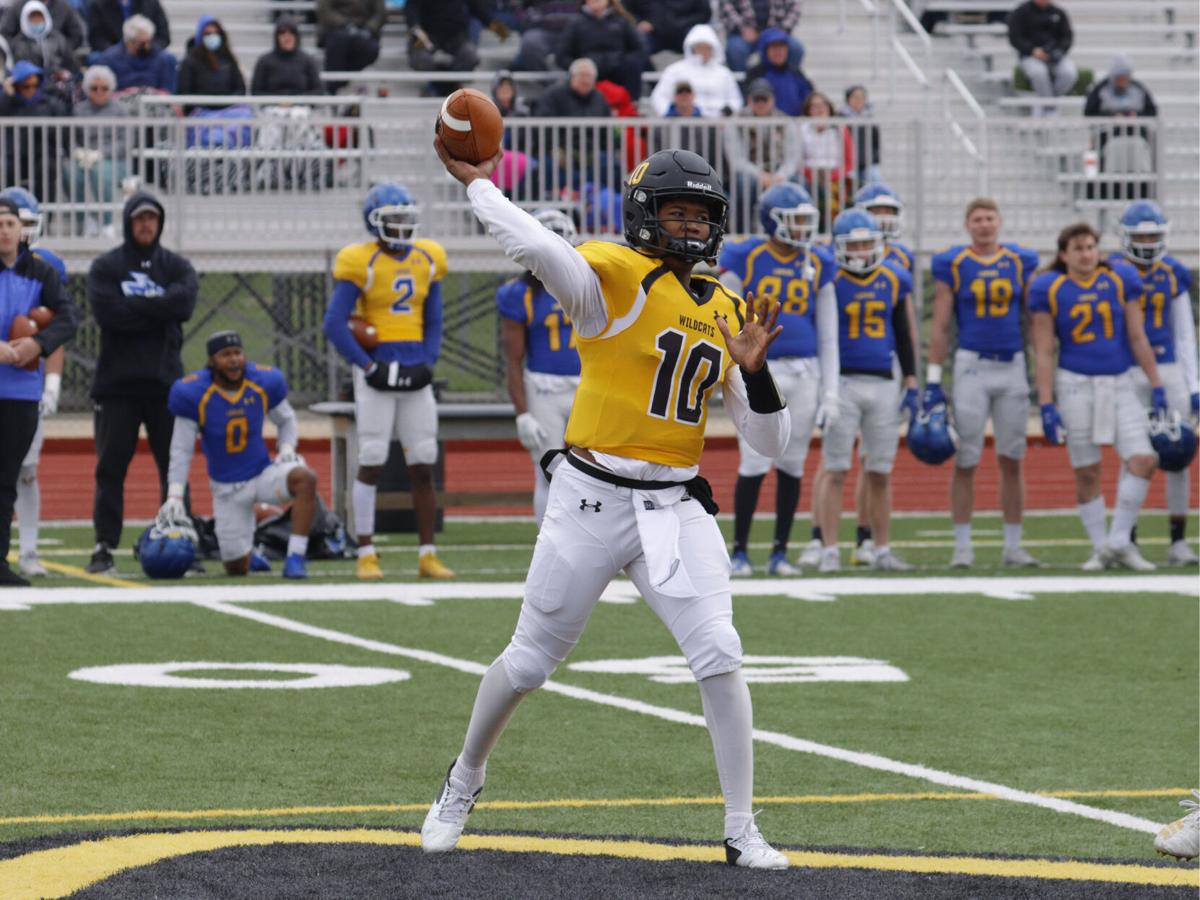 It's been more than 20 months since John McMenamin was hired as Wayne State football coach.
Now the day he's been looking forward to has finally arrived.
"It's phenomenal. I can't wait, I'm so excited," McMenamin said of Wayne's season opener, which is at 6 p.m. Thursday against the University of Mary. "The best part of having a game is having a sense of normalcy again."
There was little normal about McMenamin's first year at Wayne. Three months after he was hired following the 2019 season, the pandemic took hold. While the Wildcats still were able to practice last fall, their season was canceled.
"It was a time that our team really got to know each other and it gave the coaching staff a little extra time to know our team," McMenamin said. "You learn quite a lot, but until you roll that ball out there, you don't know everything about your team."
That's another reason McMenamin is looking forward to Thursday night. He wants to see how his young team handles adversity and who will make game-changing plays.
Players often are eager to make a splash on opening night, too. And many haven't played since November 2019.
"You go into it with the disciplined aspect," McMenamin said. "All we've been preaching is to do our job, be disciplined with it and be right 80% of the time."
McMenamin said there are about five players on both sides of the ball returning as starters. There are 15 seniors back for their fifth season, but there are also 62 freshmen on the roster. McMenamin said the overall roster is about 115.
Wayne's offense will be triggered by sophomore Tavian Willis, who edged out Bennington freshman Nick Bohn and senior Matt Romero for the starting quarterback spot. Willis threw for 397 yards as Wayne's backup in 2019.
"He's had a good camp. He can really throw it around," McMenamin said. "The thing that he does is he doesn't make the same mistake twice."
Taurean Grady, who had 27 catches and five touchdowns in 2019, is back at wide receiver. On defense, McMenamin said he likes his line led by Josh Taylor and Ryan Parker and has a three-year starter at safety in Kevin Ransom.
Wayne's offense averaged 22.9 points a game in 2019, but McMenamin has been offensive coordinator for some high-scoring Division II programs in recent years.
The 2002 All-America quarterback at Northwest Missouri State was Wayne's offensive coordinator from 2011 to 2014 before taking that same post at Central Missouri for five years. The Mules were Division II's top-ranked offense in 2019, averaging 547.5 yards per game and scoring 44.8 points.
Other Midlands games Thursday
Missouri Southern at UNK, 7 p.m.: The Lopers went 7-5 in 2019 and won their only two games in 2020 before COVID-19 canceled the remainder of the schedule. UNK looks to continue that momentum, as it brings back an experienced squad that includes dual-threat QB TJ Davis.
Northwest Missouri State at Fort Hays State, 7: The Bearcats are ranked fourth nationally but Hays has won two of the past three meetings. Elkhorn South grad Braden Wright is a two-year starter at QB for Northwest, and the Bearcats added transfer Al McKeller, who rushed for 3,558 yards at University of Indianapolis and was a two-time Harlon Hill Award candidate.
---