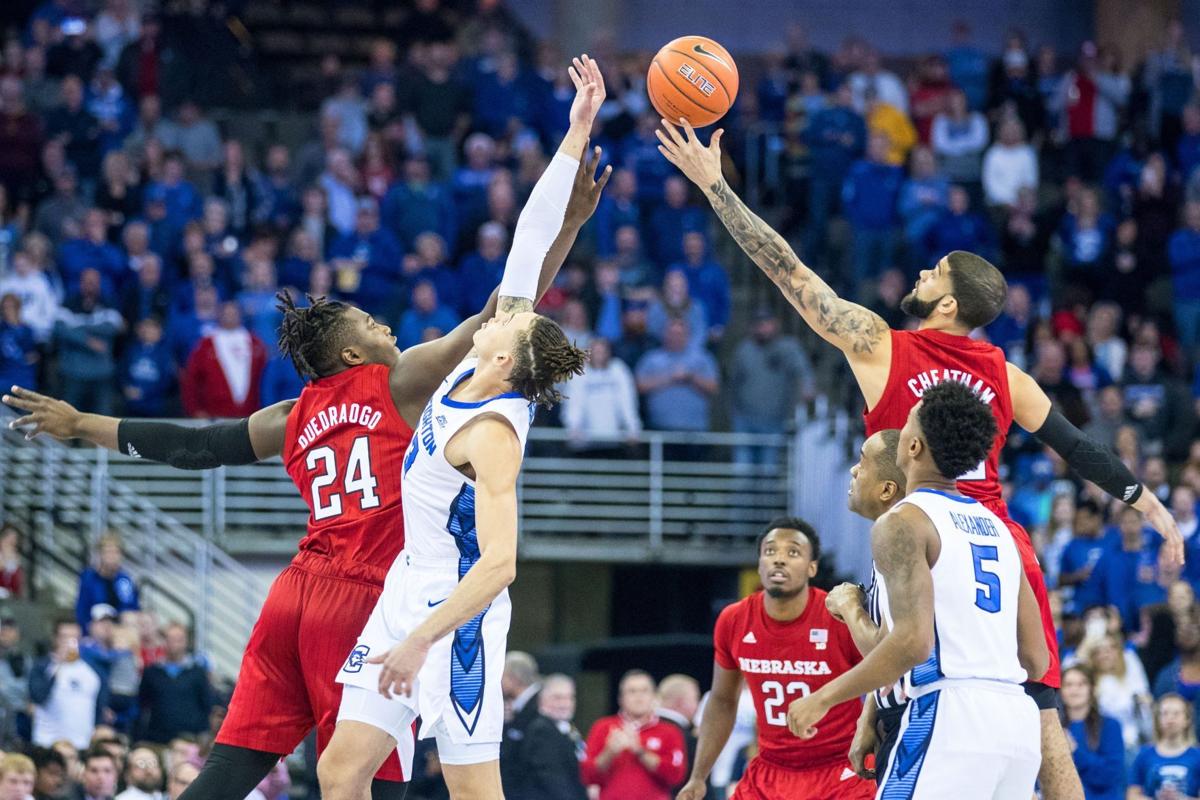 You won't have to wait until March for the madness to engulf college basketball.
The regular season starts in a week.
And the sport's leaders are assuredly pacing about with their fingers crossed, hoping they'll be able to somehow navigate their way through a pandemic.
They might pull it off. But likely not without considerable chaos.
"There's going to be shutdowns, there's going to be disruptions," Creighton coach Greg McDermott said in a recent interview. "We're just going to have to roll with it. You're seeing it in college football. I think you're going to see it even more in college basketball."
If the preseason is any indication, there will be irregular storylines from the get-go.
Half of the Division I programs haven't even released their full schedule yet. Some squads still need to secure permission from their local health agencies to travel to coronavirus hot spots (or to host opponents from those regions) without triggering their own state's multiday quarantine rules. Several teams aren't even practicing right now because of the NCAA's COVID-19 guidelines for positive tests.
New Mexico State's team has announced that it's moving to Phoenix. Prominent coaches Tom Izzo and Jim Boeheim have contracted the virus. Rick Pitino, now at Iona, took to Twitter this week to call on NCAA leadership to push the season back.
Nothing should be ruled out at this point.
College hoops decision-makers had the benefit of added time to plan, at least compared with their fall sports counterparts. They're fiercely motivated to reach the finish line, too, since the NCAA tournament is a billion-dollar revenue source. Obviously, players want to play, and coaches want to coach.
So there's a willingness to be flexible here. One would think several break-glass-in-case-of-emergency options are still on the table.
But the sport has yet to make any drastic pivots away from its traditional framework for a regular season.
The start date was delayed two weeks, yes. And leagues, particularly smaller ones, are tweaking the way they structure conference play.
But no plans for bubbles have been announced. Regionalized schedules haven't been uniformly adopted. The 32 conferences undoubtedly have varying priorities and perspectives — thus they aren't always coordinating in unison. The Ivy League, for example, has canceled all of its winter sports.
"The reality is, college basketball is having the same challenges that football had," UNO Athletic Director Trev Alberts said. "That's not to blame anyone individually or any institution. But everybody is trying to find a way to put themselves in the best position to be successful."
There are reasons for optimism, certainly.
For one, the availability of testing has improved drastically since the cancellation of the NCAA tournament back in March.
Nebraska coach Fred Hoiberg said his team takes COVID-19 tests every day at 7:30 a.m. Alberts said UNO officials worked with staff at the University of Nebraska Medical Center to develop testing procedures for the Summit League. Big East Commissioner Val Ackerman said Creighton and the rest of the conference will have no issues following the NCAA-recommended standard of three tests per week during the season.
And while there's no true bubble (yet), maybe the emptying campuses will serve as an isolation chamber for players and coaches.
The NCAA has reported that three-fourths of Division I schools will have finals wrapped up by Thanksgiving. Those student bodies won't be back for second-semester classes until January or February, if at all. That limits teams' risk of exposure and transmission.
Still, coaches are preparing for the worst-case scenarios.
Such as losing a star player for two or three weeks because of a positive test. Or having to quarantine your whole team for several days — and then trying to figure out how to ramp the players back up after all that time off. Or finding out 24 or 48 hours before a scheduled tipoff that your opponent is now in shutdown mode.
UNO coach Derrin Hansen said he restructured the team's preseason practice outline so he could install specific plays and tactics as early in training camp as possible, just in case an abrupt team-wide quarantine limited their prep time.
Hoiberg said he and his staff definitely have ironed out a plan for how to deal with a lengthy break from game action.
McDermott characterized it this way: "You have to be prepared not to be at your best."
Gulp. Let the madness begin.