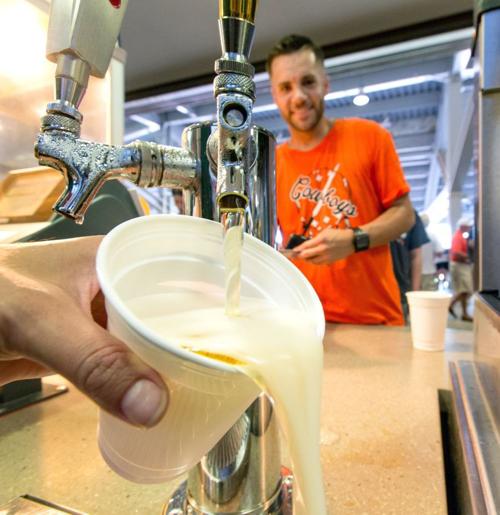 Beer and wine are here to stay.
The NCAA announced Wednesday it has lifted all restrictions on the sale of alcohol at championship events. This comes after a pilot program was used the last two years at the College World Series to test the sale of alcohol.
Beginning during the 2016 CWS, beer and wine were allowed to be sold in general seating at TD Ameritrade Park. Alcohol was available at all eight fixed concession stands on the main concourse, plus two more on the upper level. Fans could order two alcoholic drinks at a time. Wine has cost $8 or $9, draft beer $7 and canned beer $6.
During the 2016 series, about 430 alcoholic drinks were sold per 1,000 fans, which exceeded expectations. Draft beer made up about 62 percent of those sales, 36 percent canned beer and 2 percent wine.