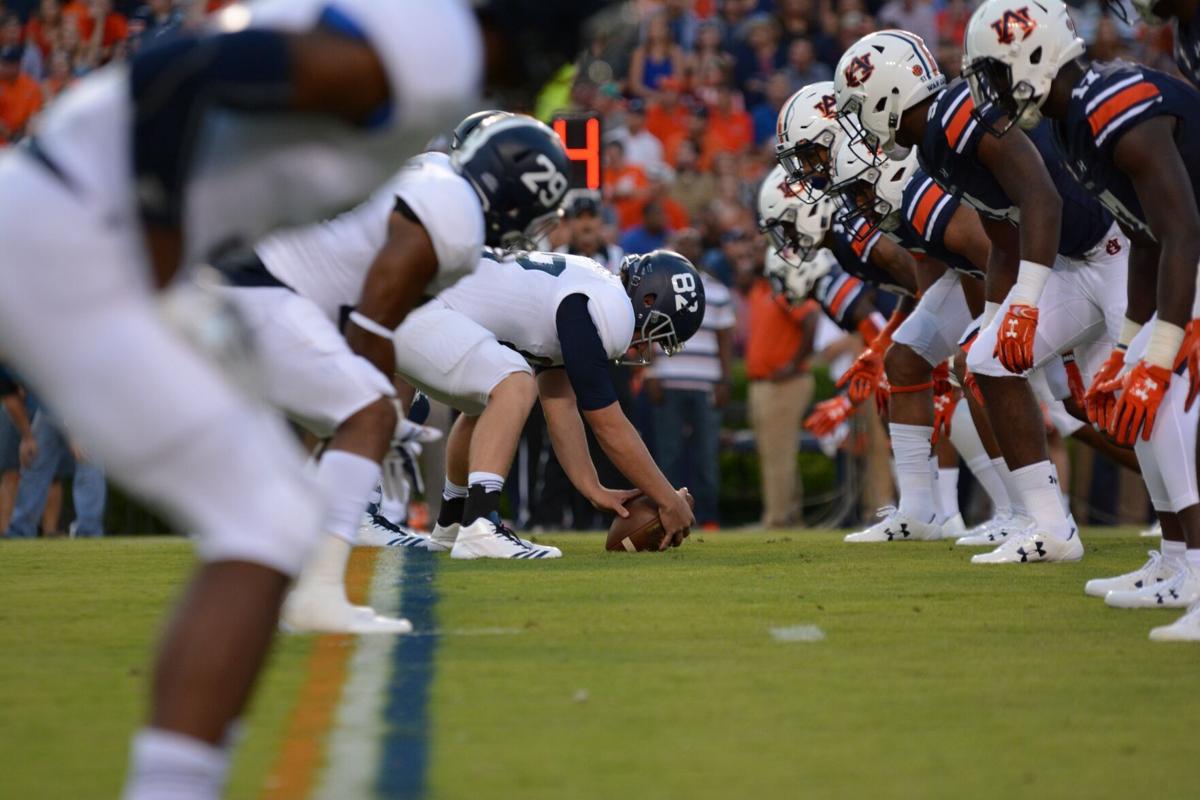 Joe Imus still remembers how thrilled Ryan Langan was when their Riverside squad was going to punt during the state championship.
Riverside, winner of four straight six-man titles in the 2010s, had the game well in hand but faced fourth down from deep in its own territory. It had punted once all season.
"We called out the punt unit, and I don't know if I ever saw anyone more excited to go out and execute that play," the Riverside coach said of his then-long snapper. "He enjoys what he does, and it would be great to see him make a career out of it."
Langan will get that opportunity. The former six-man player from central Nebraska signed as a free agent with the Los Angeles Chargers on Saturday night following the NFL draft.
"It hasn't set in yet. I don't think it will set in until I put my feet in L.A.," Langan said the day after the draft. "It's a phenomenal feeling knowing all the hard work I've put in paid off."
Langan has traveled an improbable road to get to this point.
Imus said Langan became Riverside's center as a sophomore because he was able to shotgun snap. Langan said he didn't become interested in long snapping until he watched an Iowa-Nebraska game from the stands.
After that, he honed his craft and earned a roster spot at Georgia Southern. He became its starting long snapper and was part of a special teams unit that included Tyler Bass, who was a rookie starting kicker for the Buffalo Bills in 2020. Langan and Bass were roommates in college.
"Saturday morning he caught with me and wished me the best," Langan said. "We talked about this since we were roommates, both of us playing in the NFL."
Langan had more than 500 career snaps on special teams without any off-target snaps at Georgia Southern. That helped him this season become one of three finalists for the Patrick Mannelly Award, given to the NCAA's best long snapper. The winner, Alabama's Thomas Fletcher, was taken in the draft's sixth round.
But even before Fletcher was selected, Langan had a feeling he'd end up with the Chargers. He had an interview with their coaches in the weeks leading up to the draft.
"I called my agent after that and told him that would be a great fit for me," Langan said. "I had a really funny feeling that it was a good connection."
The Chargers contacted Langan's agent early Saturday during the draft to see if Langan would be interested in signing with them. So when he wasn't selected in the draft, Langan figured that's where he'd end up.
Langan was back at his parents' house in Cedar Rapids, Nebraska, for the draft. But soon he plans to go to Alabama to work with Chargers punter Ty Long, getting an early jump on building chemistry and a roster spot in the fall.
"He's well-rounded, he's got his head on his shoulders," said Imus, who added that he still talks with Langan about once a month. "Ryan, when he was in college, he was real good about coming back and talking to the little kids. A lot of those little kids look up to him. They see where he's at and what he's done to get there and finding something he can excel at.
"I think getting to the NFL would just be a cherry on top. Overall, I think the entire community is extremely proud of him, and I don't know if they could possibly be more proud if he got picked up (by a team) or not."
---
Photos: Nebraskans selected in first round of NFL draft
This is a collection of football players who graduated from high schools in Nebraska and then became first-round NFL draft picks after college. Did we miss anyone? Let us know by sending an email to sports@owh.com