Wouldn't you know, the year that brothers Carson and Alex Schaake are together in the Pinnacle Bank Championship, it's a fanless event.
Their galleries would have been among the largest at Indian Creek next week. But during this year of the coronavirus pandemic, there can be no friends, no family — not even parents Ryan and Margie — following them around the course.
Correct that. Their father will be a volunteer scorer, at worst being in the same group with each son once the first two days. But if their tee times aren't in the same half of the field, he could follow them both each day.
"She'll be refreshing the internet for 'Korn Ferry' every two seconds, hole by hole waiting for scores to post," Ryan Schaake said. "Wish we could both be out there but we understand today's world."
The fourth Pinnacle Bank Championship runs from Thursday to next Sunday. It will not be televised. Other Nebraskans playing are Scott Gutschewski from Omaha, Brandon Crick from McCook and Brady Schnell, who graduated from Millard West and, like the other two, played at NU.
The Schaakes are in the field for the Korn Ferry Tour event on sponsor's exemptions. Carson won the PBC's 36-hole qualifying tournament for pros and amateurs from the state July 2 at ArborLinks in Nebraska City. Ten days later, Alex won the two-day Indian Creek Invitational for amateurs.
"We've always wanted this," Carson said. "He's such a good player. I see it every day."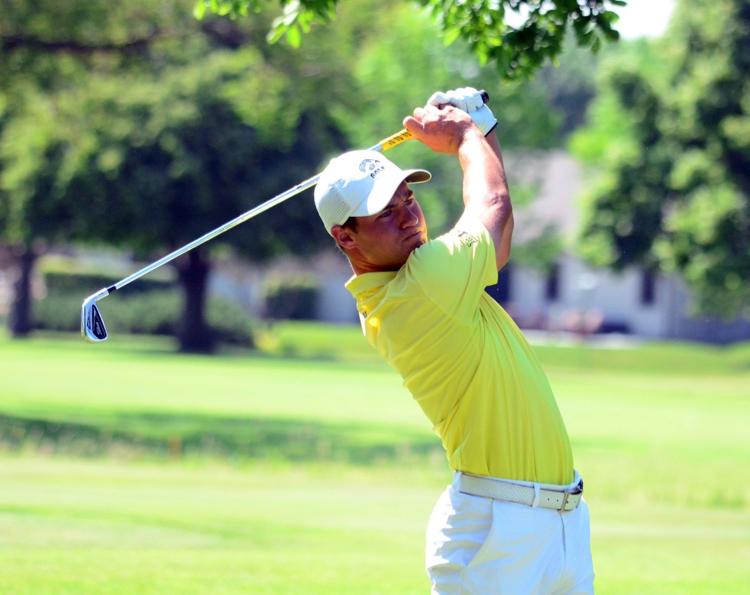 That's no lie. Carson has been living in the Phoenix area but came home when the COVID-19 outbreak began. With Alex home from college, the brothers are on the course together constantly.
"He's getting so much better and being able to play with someone like that, every single day we're able to feed off each other and just make each other better," Carson said. "We know what our weaknesses are and it makes our strengths even better.
"Alex and I are both very confident right now. I mean I have to beat that kid every single day, or try to. If I don't, it's going home and have to hear about it for the rest of the night so that's only going to make me better."
While they were born in Waterloo, Iowa, and chose the University of Iowa for college, the Schaakes have strong Nebraska ties.
Ryan Schaake is a 1986 Millard North graduate who played baseball at UNK. He worked for The Buckle clothing stores and managed its store in Waterloo. He's now a managing partner at Integrity Marketing Group.
When they returned to Nebraska, the Schaakes lived in Fremont before going back to Ryan's hometown. A good golfer himself, Ryan got Carson started in the game and big brother turned Alex onto it.
Three years apart in school, the brothers were together for one year at Omaha Creighton Prep and one year at Iowa.
Carson turned pro in 2017 after winning the Big Ten championship as a sophomore and making the all-regional team twice. He also played in the 2015 John Deere Classic on the PGA Tour on a sponsor's exemption.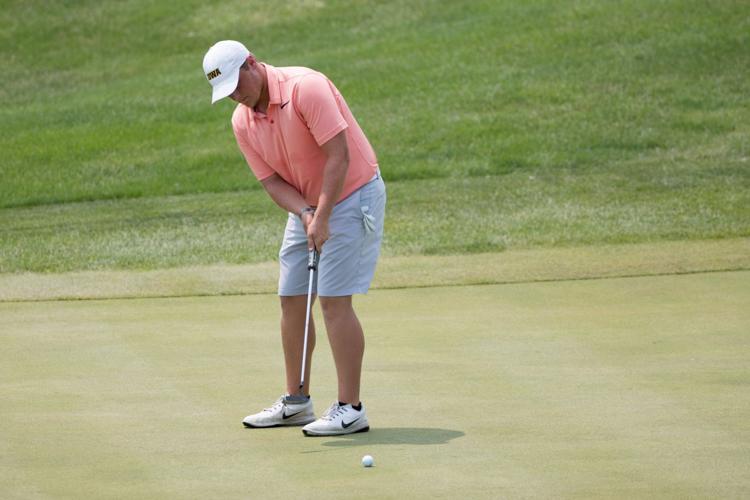 Alex was going to turn pro this summer until the pandemic wiped out his final spring season and the NCAA granted an extra year of eligibility to spring sports athletes. He'll be back at Iowa City this fall as the reigning Big Ten golfer of the year.
Alex has a record-tying 10 wins in Nebraska Golf Association events. He won the Nebraska Amateur the past four years but had to choose this week between a title defense and playing in the PBC for the second time in three years. The Amateur at Happy Hollow was on the calendar two years ago. The PBC learned last summer it would be played later in subsequent years.
They will be one of two sets of brothers playing in Omaha. Nicholas and Curtis Thompson are Korn Ferry Tour members this year. Curtis played his way up the status list and is 39th in the tour points standings. Nicholas is a PGA Tour veteran who's 120th. Their sister is LPGA star Lexi Thompson.
For the Schaakes, it all worked out for a special week ahead. Had Carson not won in ArborLinks, he would be facing Monday qualifying at Bent Tree in Council Bluffs or Wilderness Ridge in Lincoln. Alex didn't win in Nebraska City, but he had the chance Carson didn't with the Indian Creek being for amateurs only.
Said Alex: "It just feels great to play with him and play in the tournament once again."
The Nebraska 100: Our greatest athletes
The Nebraska 100, originally selected in 2005 and then updated and re-ranked in 2015, came from a pool of nearly 500 names from the ranks of high school, college, amateur and professional sports from the past 140 years. Assistance came from a panel of veteran sports observers from across the state, with the newspaper's sports staff determining the final rankings.