After they won their semifinals by a total of nine points, Omaha Westside and Elkhorn South believe those games were good preparation for the final game of the Class A football season.
Westside hadn't been in a four-quarter game until outlasting Millard South 35-33. Warriors coach Brett Froendt saw a lot of positive takeaways from it.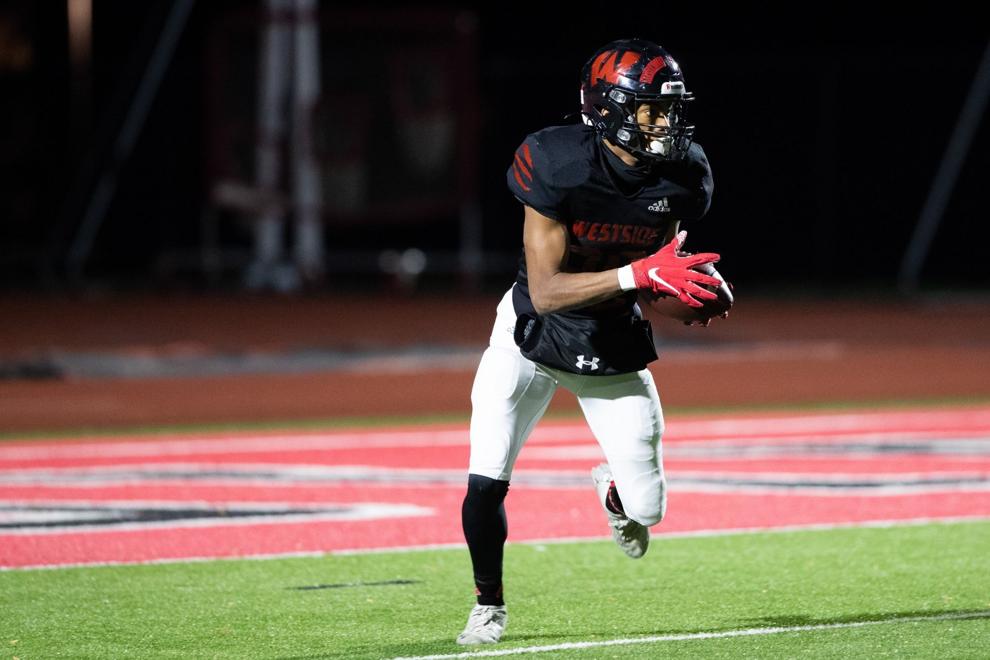 "We were able to build confidence. We can fight back adversity and fight back from behind. We saw the energy on the sideline consistently be high, and the mindset was very positive," he said. "We hadn't been able to test that all season and see that, so it's great to see how we responded to those situations.
"From that we gained a lot of confidence in ourselves and each other. So that was a huge benefit certainly to finish on top in that game."
Elkhorn South's defense in the Storm's three playoff games has allowed a total of 10 points. But Kearney, too, gave the Storm a four-quarter game, losing 10-3.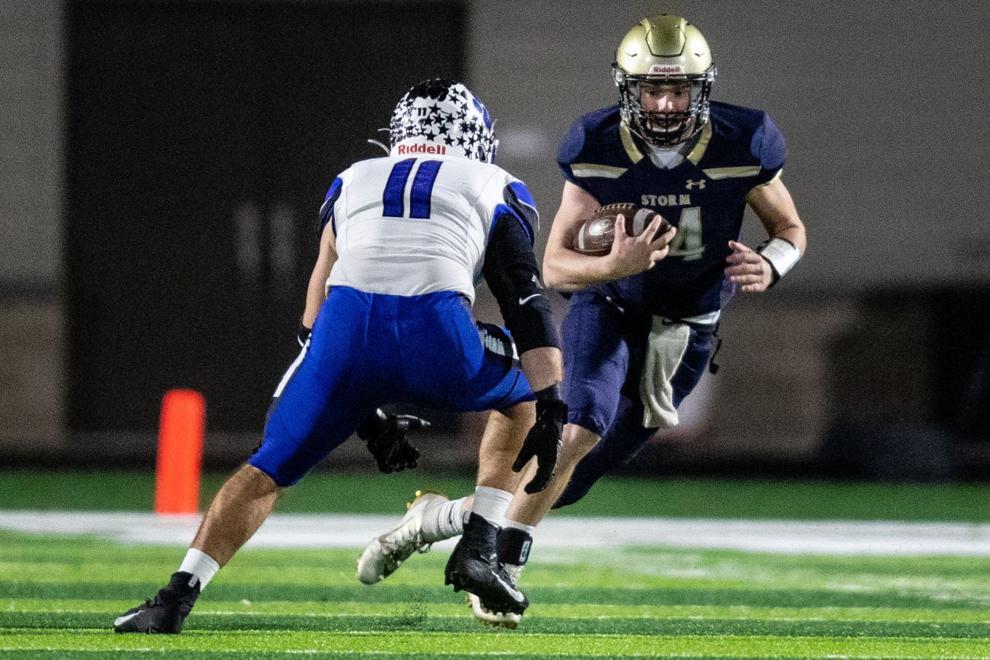 "Definitely in some of these games that we played recently, it's been like a heavyweight boxing match where eventually those body blows in the first half show up in the fourth quarter,'' Elkhorn South coach Guy Rosenberg said. "We want to accumulate those body blows on the opponent and keep the legs of our pass rushers fresh, and if we can get ahead, then we can turn those pass rushers loose. That's been a good formula for us."
Top-ranked Westside (11-0) hosts No. 5 Elkhorn South (10-1) at 7:15 p.m. Friday on NET. Because of the coronavirus pandemic, the state finals aren't in Memorial Stadium for the first time in 25 years. Each team was allotted 750 tickets for the game at Phelps Field, 87th and Pacific Streets.
Not playing in the home of the Huskers may have hit the Storm harder than Westside since it became a true road game for them.
Rosenberg, who supported the NSAA's decisions including moving the finals up from early next week, said he would have preferred to tell the team in person but the situation was still in flux when the semifinal ended. When the players went on Zoom for the weekly Saturday morning video session, they knew of the changes.
"I just told them it's OK to be frustrated, OK to be upset, but don't let it interfere with your preparation or your performance once we get going,'' Rosenberg said. "I think that that's been the case.
"I can see from the kids' standpoint that they grow up and want to play at Memorial Stadium and seen the games in the past on TV or have been there in person. They're resilient kids. They're excited to be playing for the state championship. They put it behind them and directed their full focus to get ready for Westside."
Because Westside's semifinal had a later kickoff, the Warriors knew they wouldn't be in Lincoln but at Phelps Field before they went home Friday night. Froendt said they took not being on the biggest stage in stride.
"This year, they've heard all kinds of weird stuff,'' he said. "They were just happy to have the win because the final is what we strive for."
Unlike last year's snowy field for the Class A final, weather won't be an issue Friday, nor was it during a record-warm week that allowed for an overlap with other seasonal activities. Like decorating for the holidays.
"I told the players, 'Hey, you know you're doing something right when you're practicing football and somebody (nearby) is putting up Christmas lights,'" Rosenberg said. 
Every 2020-21 Nebraska high school state championship team so far