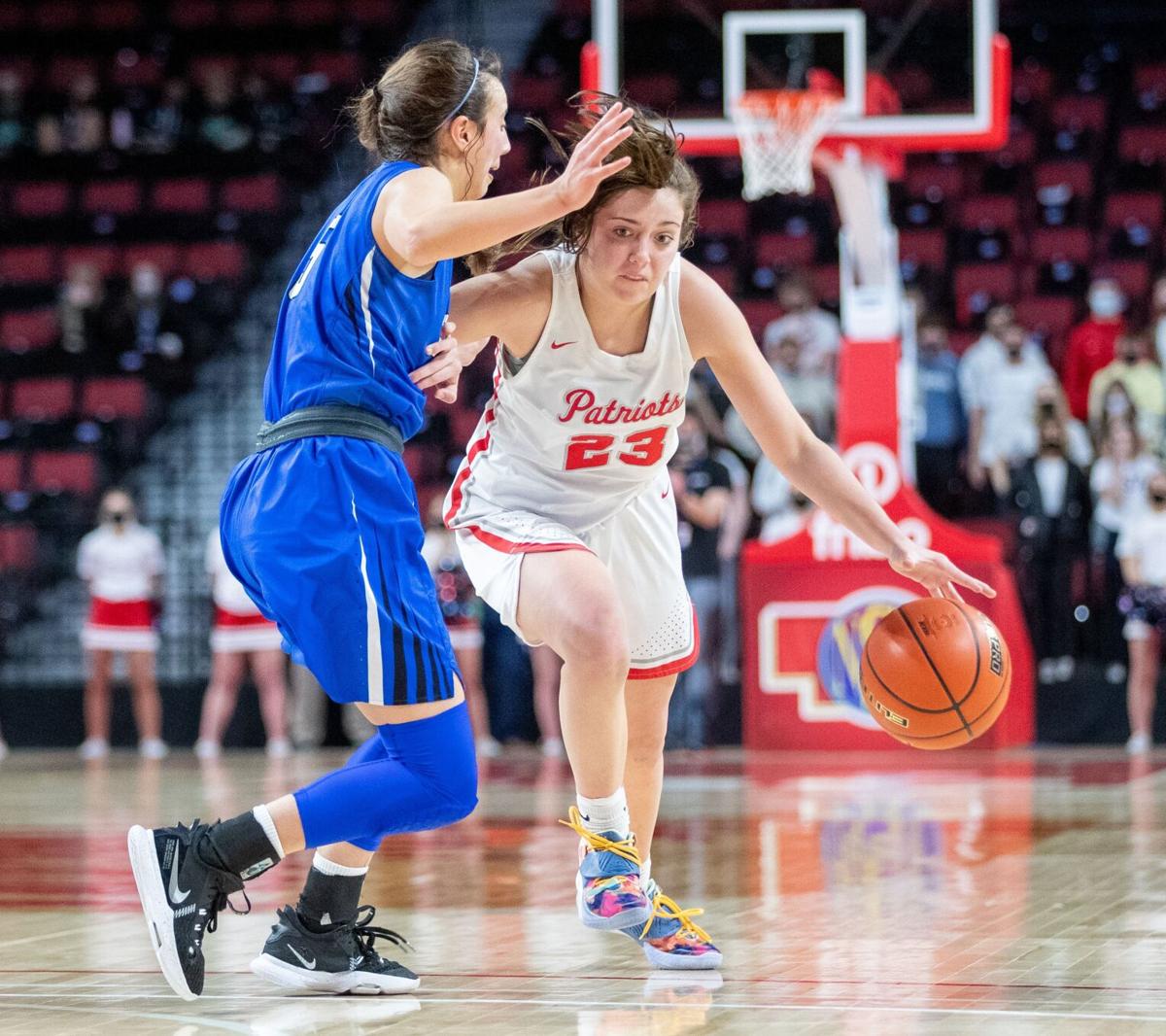 Successful seasons for Millard South and Omaha Central helped each team land two players on the All-Metro Conference team.
The Patriots are represented by sophomores Mya Babbitt and Cora Olsen. The Eagles' first-teamers are junior Aaniya Webb and freshman Inia Jones.
Bellevue West junior Taryn Wharton is the fifth member of the squad.
On the second team are Ary Harrison of Omaha Marian, Khloe Lemon of Millard South, Aanaya Harris of Omaha Burke, Mya Skoff of Bellevue East and Aniah Wayne of Omaha Central.
Third-team selections are Avery Kallman of Gretna, Baylee Egan of Bellevue East, CeCe Hacker of Marian, Kiera Estima of Omaha Benson and Rylee Gray of Elkhorn South.
Nominations of coaches and observations of The World-Herald sports staff determine the Metro Conference honor teams.
The Patriots reached the state tournament semifinals, losing to runner-up Fremont 70-64. Babbitt and Olsen played major roles all season for Millard South, which finished 24-2.
Babbitt, the honorary captain, averaged a team-leading 18.2 points. The 5-foot-8 guard led the team in steals and was second in rebounds.
"Mya was more comfortable shooting the ball this season," Millard South coach Bryce Meyers said. "She also was more aggressive on offense, in general."
In a January win over Lincoln High, Babbitt scored a school-record 42 points. That included 10 3-pointers, one short of the Class A mark set by Bellevue West's Akili Felici in 2017.
At the state tourney, Babbitt scored 19 in a first-round win over Lincoln East and 14 in the semifinal loss.
"I wanted her to shoot the ball if she was open," Meyers said. "She works hard to get better every day and she's grown a lot as a player."
Olsen also had her moments, most notably in Millard South's 107-83 victory over Iowa power Glenwood. The Patriots set a Class A scoring record that night as Olsen poured in a team-high 37, going 16 for 19 from the field.
"She's a really aggressive player," Meyers said. "She's a vocal leader who is very good at getting to the basket."
Olsen averaged 19 points in the Patriots' two state tournament games.
"She's tough at both ends of the court and really prides herself on her defense," Meyers said. "She also gets everyone else involved so I really love her heart."
Webb led the Eagles in scoring, averaging 15.6 points. The 5-10 junior also had 109 rebounds, 44 steals and 40 assists.
"Aaniya became more of a complete player this year," Central coach Mike Kroupa said. "She handled the ball better and has great range on her 3-point shot."
Webb averaged 12.5 points in Central's two state tournament games. In a 54-50 first-round win over Lincoln Southwest, she scored 12 of her 17 points in the fourth quarter.
The 5-6 Jones, the only freshman on the first team, also averaged 12.5 points. She also dished out 110 assists and led the team in steals with 53.
"She's our quarterback," Kroupa said. "She's one of the best ballhandlers in the state and an underrated rebounder."
Jones scored 10 points in the state tourney win over the Silver Hawks and 16 in a semifinal against state champion Lincoln Pius X.
Wharton, a Northern Iowa recruit, averaged 18.4 points. One of her best games came against Bellevue East when she scored a game-high 32, including 10 3-pointers, in a 49-48 loss.
"She's a leader for us," Bellevue West coach Dane Bacon said. "Taryn led us in a lot of categories so she's very impactful."
The Thunderbirds went 13-9 this season, losing to Pius in a district final.
"Taryn had a really nice season and she's going to work hard to make herself even better next year," Bacon said. "She's the kind of kid who will shoot up to 15,000 shots this summer."
*Mya Babbitt, Millard South, 5-8, So., 14.5
Taryn Wharton, Bellevue West, 5-6, Jr., 18.4
Cora Olsen, Millard South, 5-8, So., 14.5
Aaniya Webb, Omaha Central, 5-10, Jr., 15.6
Inia Jones, Omaha Central, 5-6, Fr., 12.5
Ary Harrison, Omaha Marian, 5-7, Sr., 18.0
Khloe Lemon, Millard South, 5-9, So., 14.5
Aanaya Harris, Omaha Burke, 6-0, Sr., 12.2
Mya Skoff, Bellevue East, 5-9, So., 17.2
Aniah Wayne, Omaha Central, 5-8, Jr., 9.8
Avery Kallman, Gretna, 6-1, Sr., 11.7
Baylee Egan, Bellevue East, 5-11, Jr., 10.8
CeCe Hacker, Omaha Marian, 5-6, Sr., 14.2
Kiera Estima, Omaha Benson, 5-9, Sr., 10.3
Rylee Gray, Elkhorn South, 6-4, Sr., 10.0
Bellevue East: Riley Jensen, Catie Conover. Bellevue West: Dani Peterson, Kenzie Melcher, Grace Schaefer. Elkhorn South: Lauren Kohl. Gretna: Grace Huntwork, Emma Schweigart, Sydney Zabloudil, Allison Marshall. Millard North: Kaylee Kesssler, Sidney Anderson, Megan Chambers, Kayla Preston, Darian Winkelbauer. Millard South: Megan Belt, Lexi Finkenbiner, Juliana Jones. Millard West: Laney Schipper, Reese Peterson, Libby Hoffman. Omaha Benson: Nataya Lockett, Jesani Green, Ahnica Russell-Brown. Omaha Burke: Hailey Ingram, Bre Schneidewind, Kara Stricklin, Emma Hanke, Nayja Oneal, Mackenna Bush. Omaha Central: Claire Williams, Nyanuar Pal, Ital Lopuyo, Nya Gatkek. Omaha Marian: Ashley Wilwerding. Omaha North: Kionna Moton, Brooklyn Patterson. Omaha Northwest: Taniya Golden, Brooklyn Busby. Omaha South: Skye Giddings. Omaha Westside: Olivia Kraft, Kaitlyn Hanna, Madilyn Siebler, Adriana DiPrima, Lucy Schonlau. Papillion-La Vista: Jenna Hoelscher, Caitlyn Ryan, Anna Fitzgerald, Brooklyn Wrice, Maggie Vasa. Papillion-La Vista South: Tate Norblade, Lydia Hodges, Savana Solomon.
---
Celebrating past All-Nebraska basketball teams
Photos: Celebrating past All-Nebraska basketball teams
2021: Showstoppers
2020: The Legion of All-Nebraska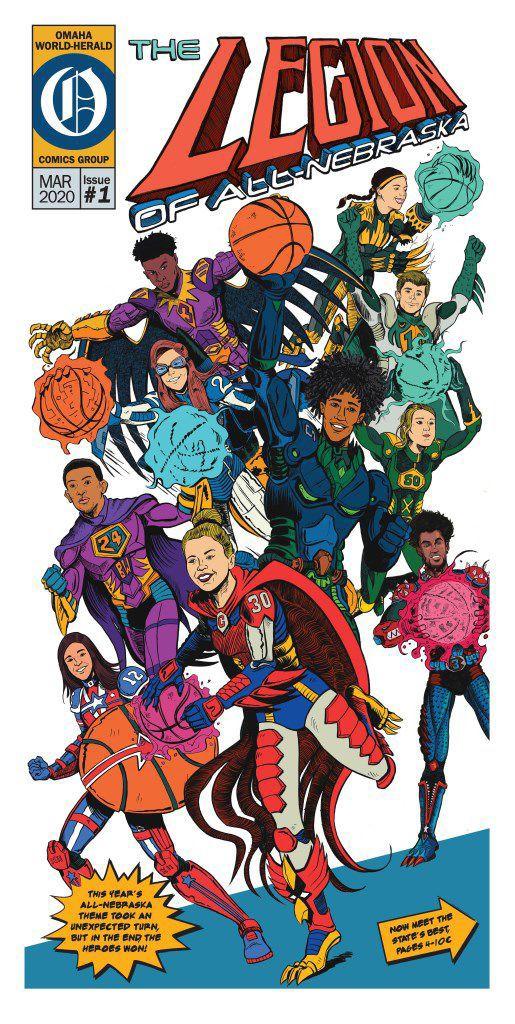 2019: Masterpiece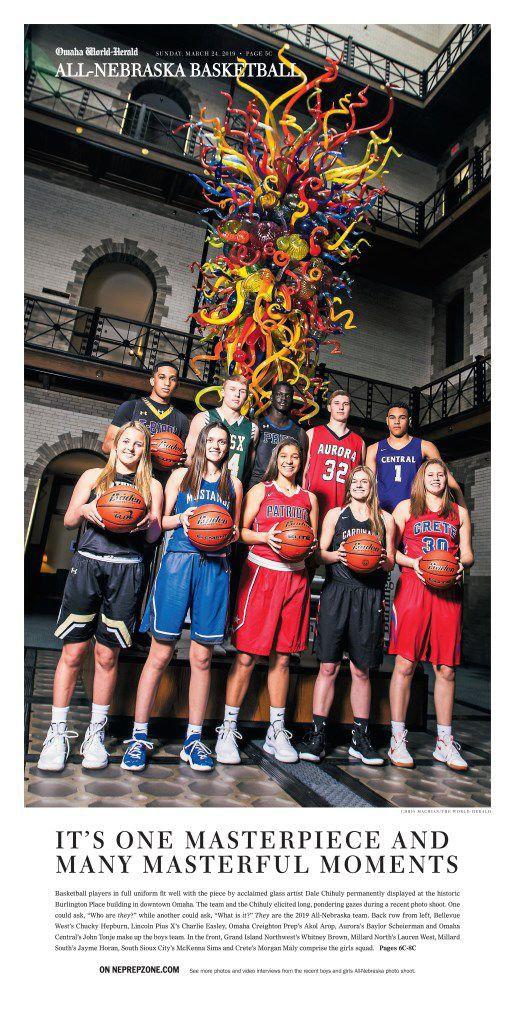 2018: Monumental
2017: Royal Court
2016: Hang Time
2015: Shooting Stars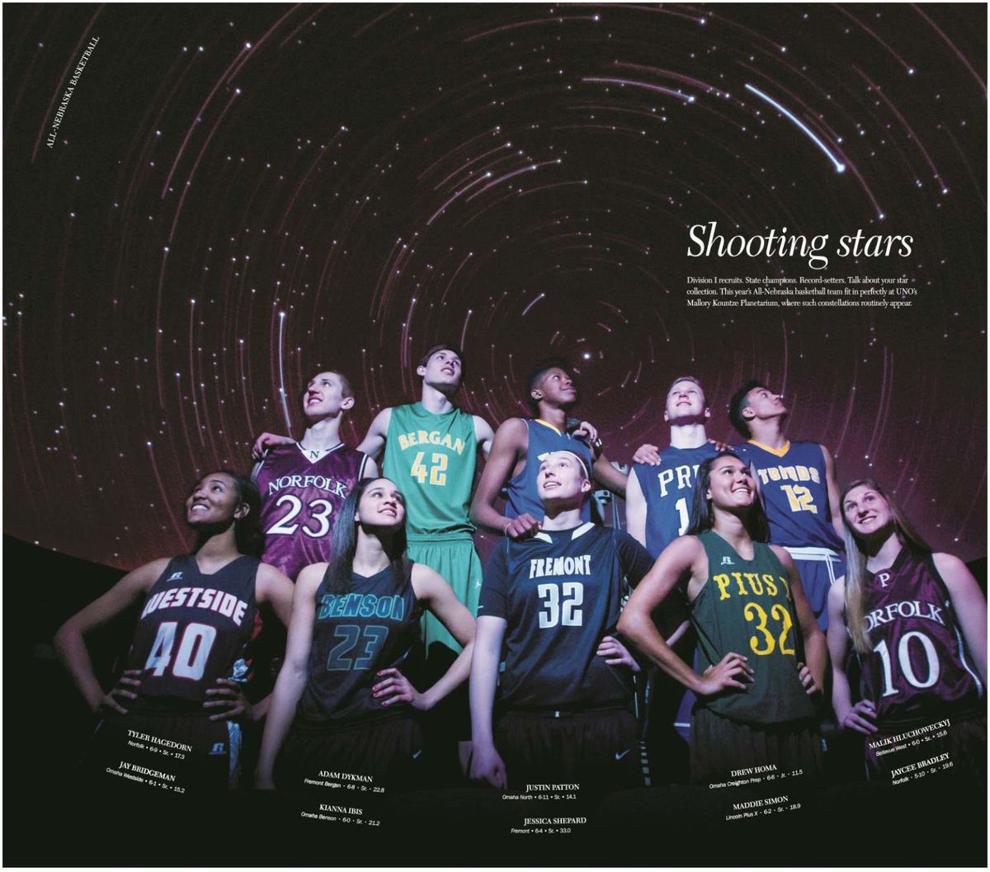 2014: Full-court Press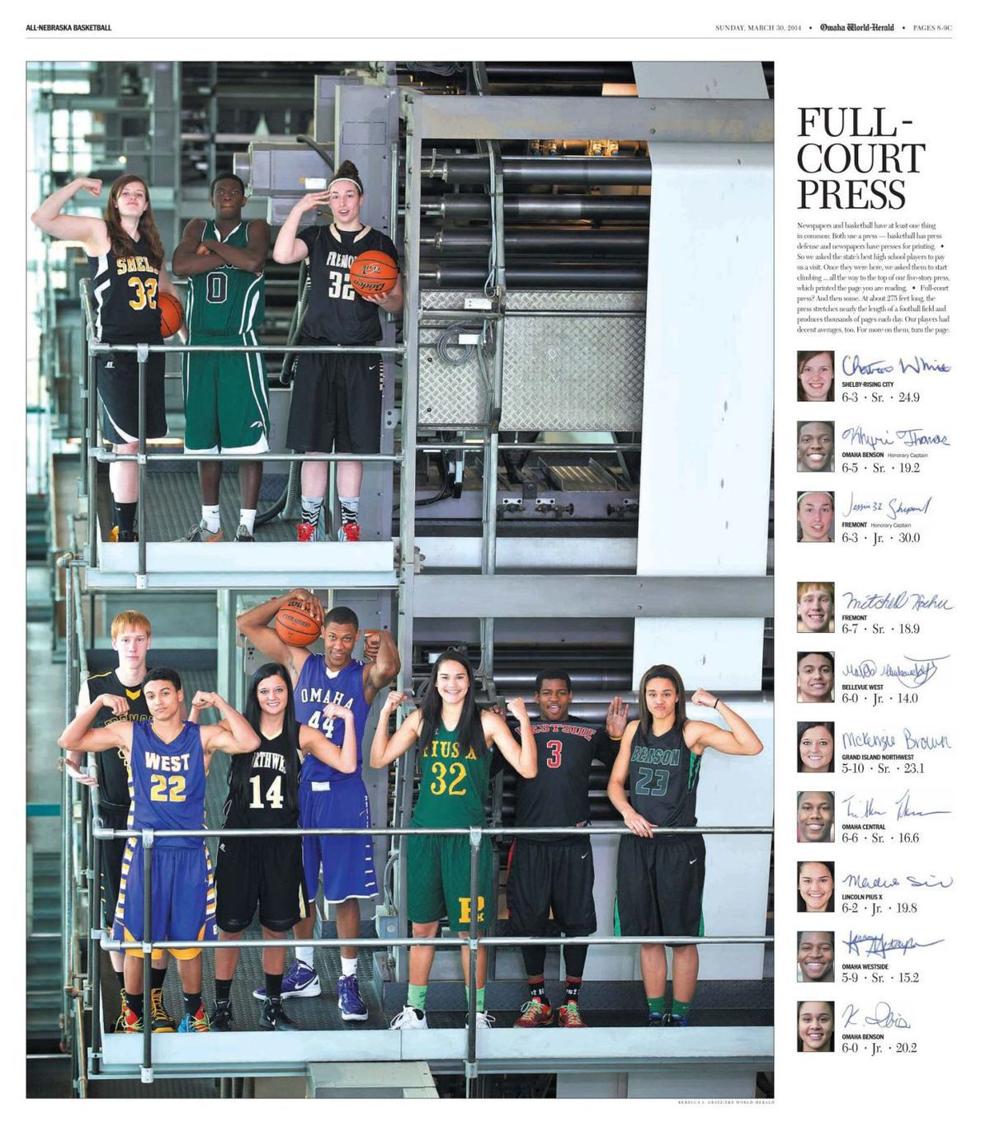 2013: All-Shake
2012: Old School
2011: Showstoppers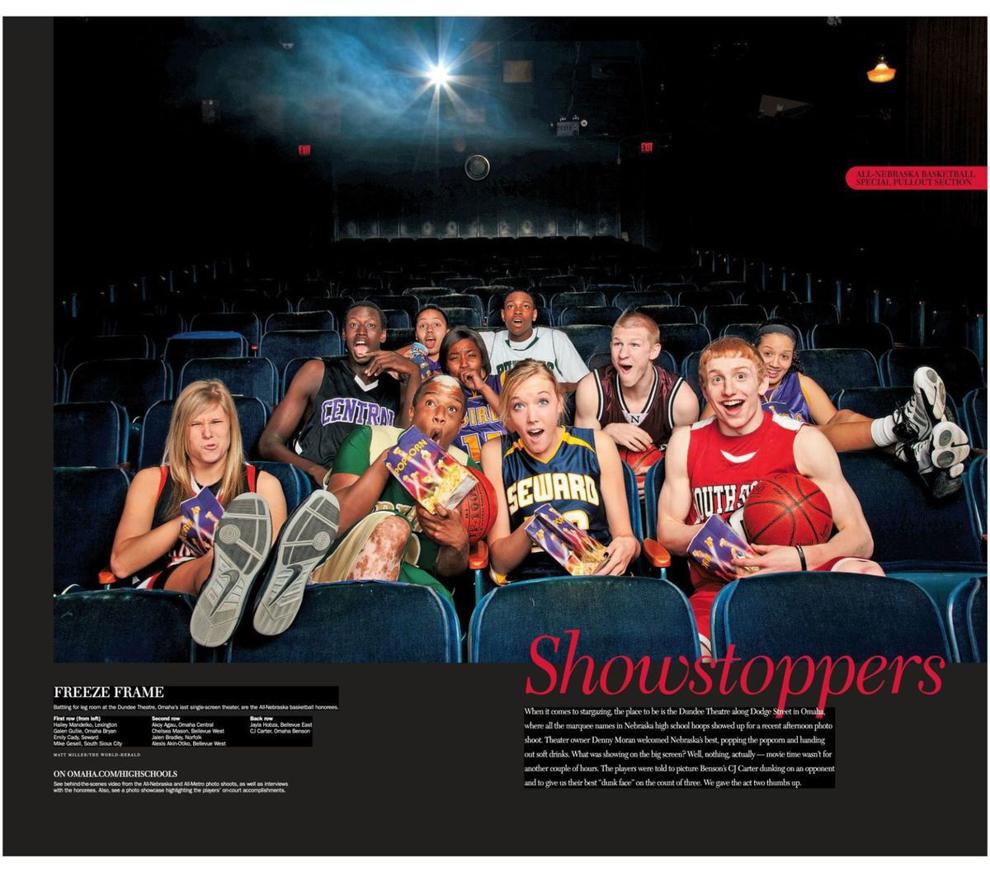 2010: Good to the End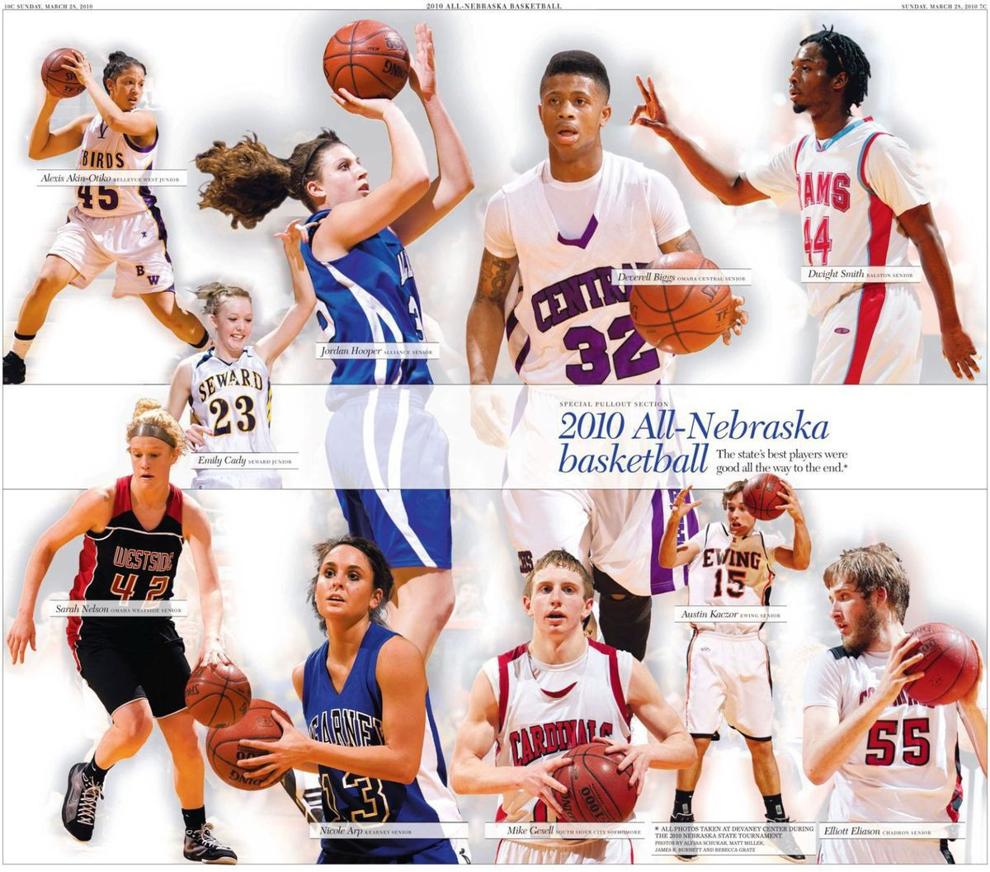 2009: From All Directions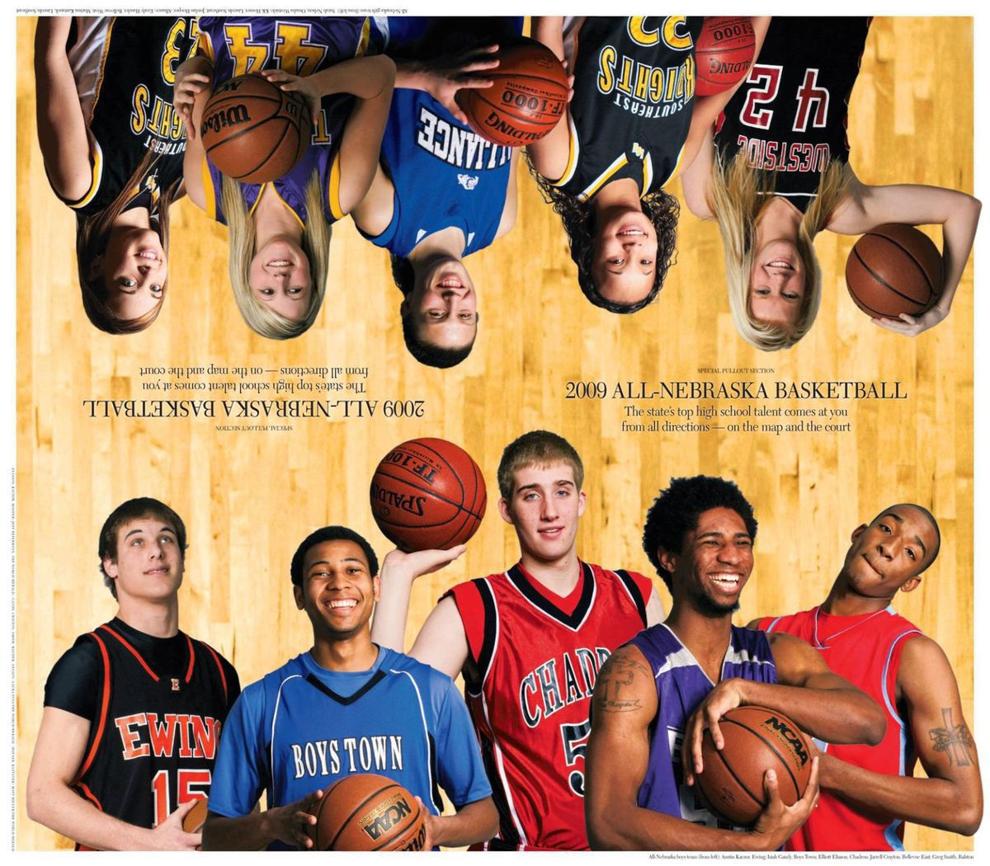 2008: Rare Collection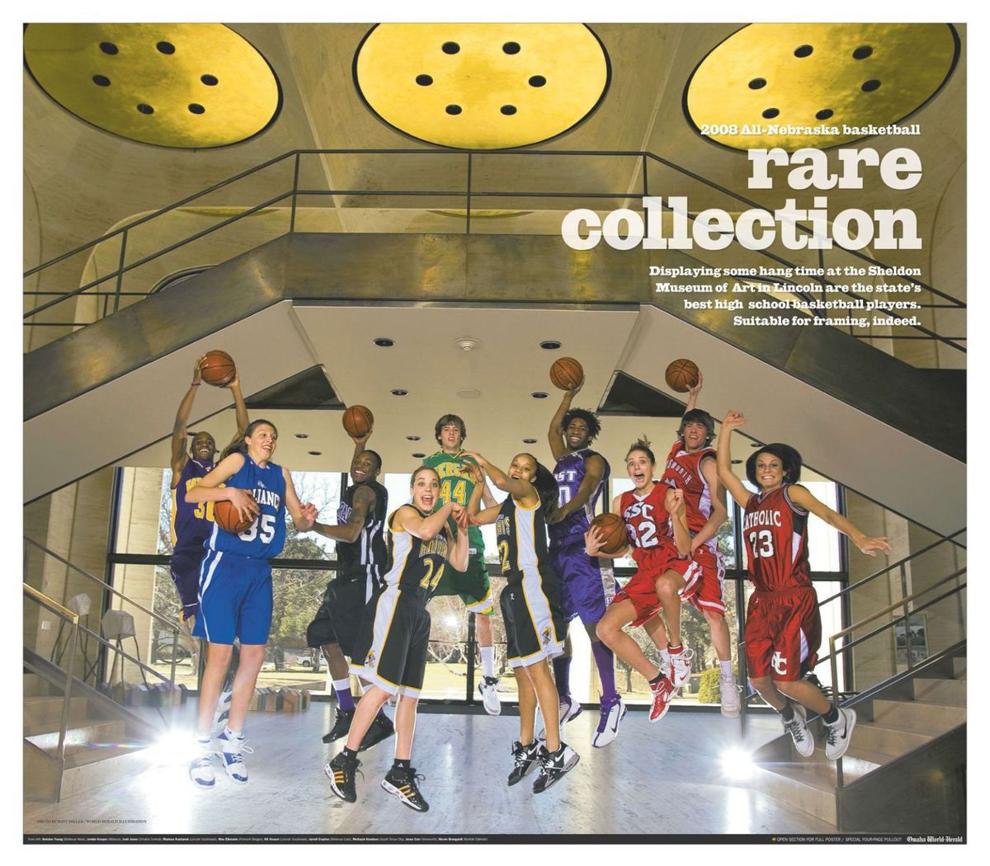 2007: Big Game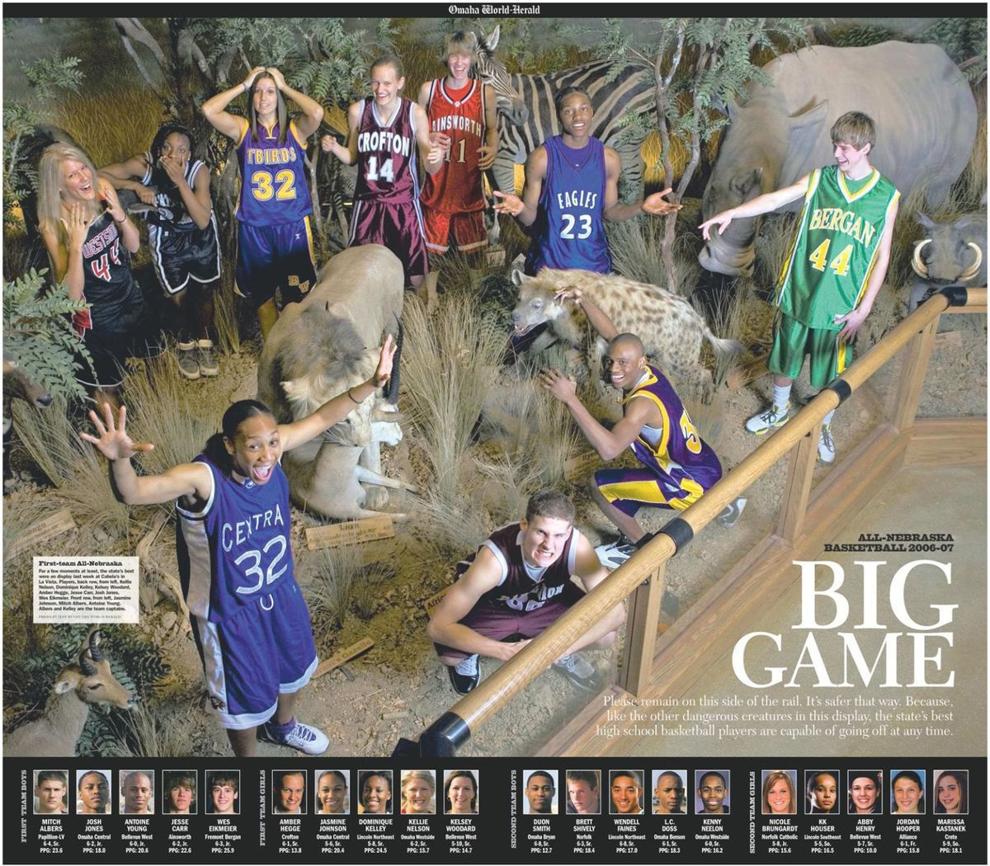 2006: A Cut Above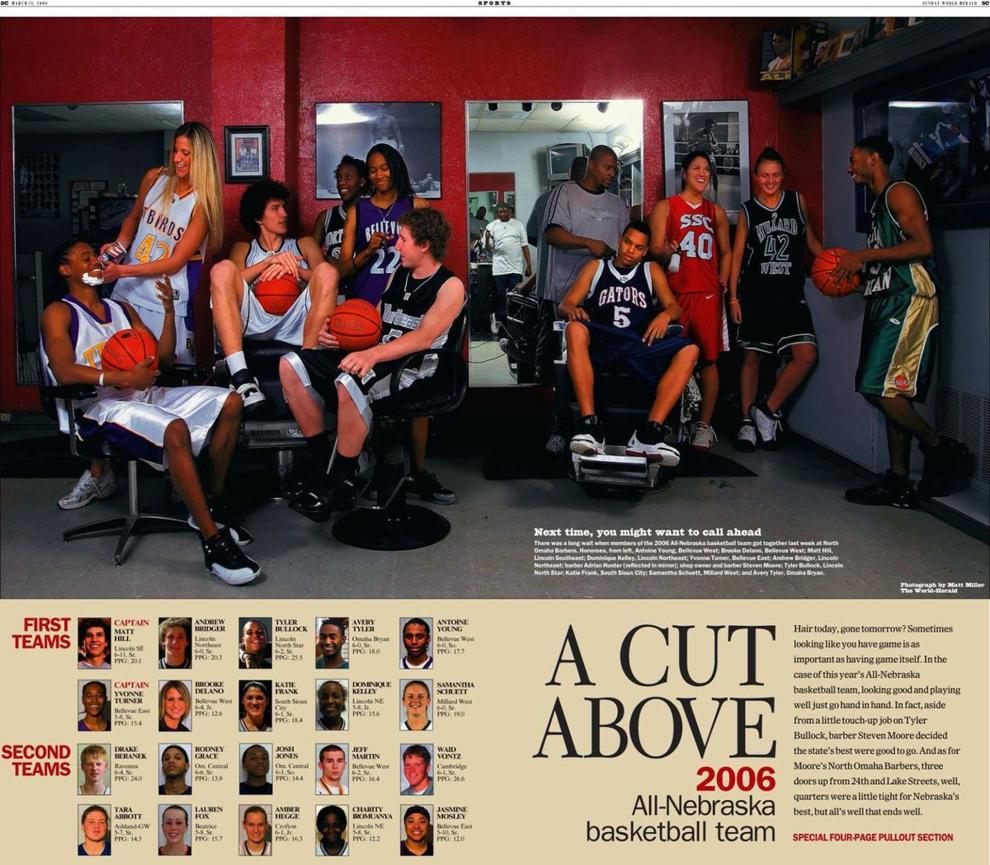 2005: All-State Oasis