Brady Timm started on two state runner-up teams at Yutan.
But the Doane University recruit, the honorary captain of this year's All-Omaha Area team, made himself a different player from when he was a sophomore.
"His level of play this year has risen tenfold,'' Yutan assistant Kevin Rogers said. "He has changed his body to a muscle man, and we don't take him out of the game. In big games, he plays 32 minutes.
"I have been in Yutan my entire life, and I pinch myself sometimes that I have been able to coach the greatest football player in Yutan history (now-NU football scholarship player Colton Feist) and now the greatest basketball player in our storied history in Yutan."
Timm, a 5-foot-10 senior guard who averaged 21 points as a senior, heads a team that also has on its first unit high-scoring Platteview sophomore Connor Millikan and seniors Kaleb Brink of Elkhorn Mount Michael, Charlie Fletcher of Omaha Skutt and Trevor Kasischke of Wahoo.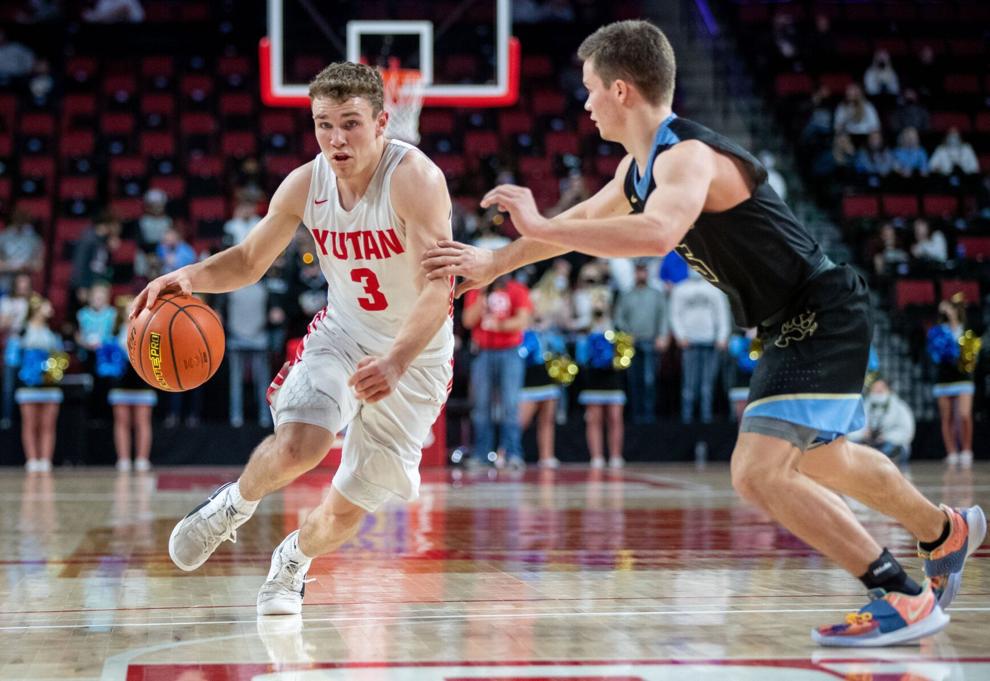 On the second team are Drew Christo of Class B runner-up Elkhorn, Jake Orr of Omaha Roncalli, Zac Kulus of first-time state qualifier Omaha Concordia, Brad Bennett of Mount Michael and Carson Roubicek of Douglas County West.
The World-Herald's all-area team is for Nebraska schools around Omaha but not in the Metro Conference. Nominations from coaches and observations of World-Herald sports writers determine honor teams.
Brink is a repeat first-team pick. Bennett, Fletcher and Timm were on the 2020 second team. Cale Jacobsen of Ashland-Greenwood, a first-team pick last year, suffered a season-ending knee injury in the first game last December.
Timm played through a hip pointer suffered in a district final to average 20.3 points in the Chieftains' three Class C-2 tournament games, the last a loss to Grand Island Central Catholic.
"He's a special player," GICC coach Tino Martinez said. "We had our hands full with him."
Timm broke school career records for assists and steals and scored 1,478 points in four seasons.
Millikan is believed to be the fourth in state history to score his 1,000th career point as a sophomore. He scored 666 points in a season that ended in the Class B first round as he averaged 26.6 points a game.
"I don't think anybody could have guessed what he's done this year. He was the focus of every team's defense and still was scoring 25 points a game,'' Platteview coach Tim Brotzki said.
Brink averaged nearly 14 points a game for Mount Michael as one of three seniors for the Knights who finished with more than 1,000 points as four-year starters.
Fletcher led defending champion Skutt back to the state tournament with a team-high 13.3 scoring average. Kasischke averaged 18.9 points for Wahoo.
FIRST TEAM
*Brady Timm, Yutan, 5-10, Sr., 21.0
Connor Millikan, Platteview, 6-0, So., 26.6
Kaleb Brink, Elkhorn MM, 6-5, Sr., 13.8
Charlie Fletcher, Omaha Skutt, 6-1, Sr., 13.3
Trevor Kasischke, Wahoo, 6-2, Sr., 18.9
SECOND TEAM
Drew Christo, Elkhorn, 6-5, Sr., 10.2
Jake Orr, Omaha Roncalli, 6-2, Jr., 15.9
Zac Kulus, Omaha Concordia, 6-0, Sr., 15.7
Brad Bennett, Elkhorn MM, 6-0, Sr., 12.7
Carson Roubicek, DC West, 5-11, Sr., 17.5
Honorable mention
Arlington: Aiden Foreman, Dustin Kirk, Colby Grefe. Ashland-Greenwood: Cougar Konzem, Jarrod Nafzinger, Aiden Lindley, Evan Shepard. Bennington: Austin Holtz, Tyler LeClair, Siles Hughes. Blair: Luke Ladwig, Cade Ulven, Kip Tupa. Boys Town: Malachi Washington, Nate Miller, TJ Covington. Conestoga: Lane Fox, Ben Welch, Ty Fox, Jack Welch. Douglas County West: Kyle Marick, Brody Travis, Zach Spanke. Elkhorn: Colton Uhing, Dane Petersen, Caden Reynolds, Gannon Gragert. Elkhorn Mount Michael: Joe Choiunard, Kuon Kuon. Elkhorn North: Brandon Orgilbold, Jack Lusk, Ryan Harrahill, Nathan Cunningham. Elmwood-Murdock: Nate Rust, Reid Fletcher. Fort Calhoun: Brant Hilzendeger, Zane Schwarz, Carsen Schwarz. Louisville: Caleb Hrabik, Sam Ahl, Eric Heard. Mead: Hunter Pickworth, Bayley LaCroix, Tyler Pickworth. Omaha Brownell Talbot: Tommy Pugsley. Omaha Christian: Rendell Gines. Omaha Concordia: Karsten Mathsen, Justin Otten, Gage Kanzmeier, Ian Groninga. Omaha Gross: Thomas Anderson, Charlie Paladino. Omaha Roncalli: Austin Schwarz, Quincy Evans, Jake Ryan, Ben Schott. Omaha Skutt: James Gninefou, Grant Dvorak. Platteview: Tyler Riley, Alex Draper, Michael Wiebelhaus, Ezra Stewart. Plattsmouth: Hayden Stromsodt, Jack Alexander, Owen Prince. Ralston: Joey McEvoy, Josh Kilzer. Wahoo: Owen Hancock, Marcus Glock, Garrett Grandgenett, Myles Simon. Yutan: Sam Petersen, Jake Richmond, Gavin Kube, Isaiah Daniell, Carter Tichota.
* — denotes honorary captain
---
Celebrating past All-Nebraska basketball teams
Photos: Celebrating past All-Nebraska basketball teams
2021: Showstoppers
2020: The Legion of All-Nebraska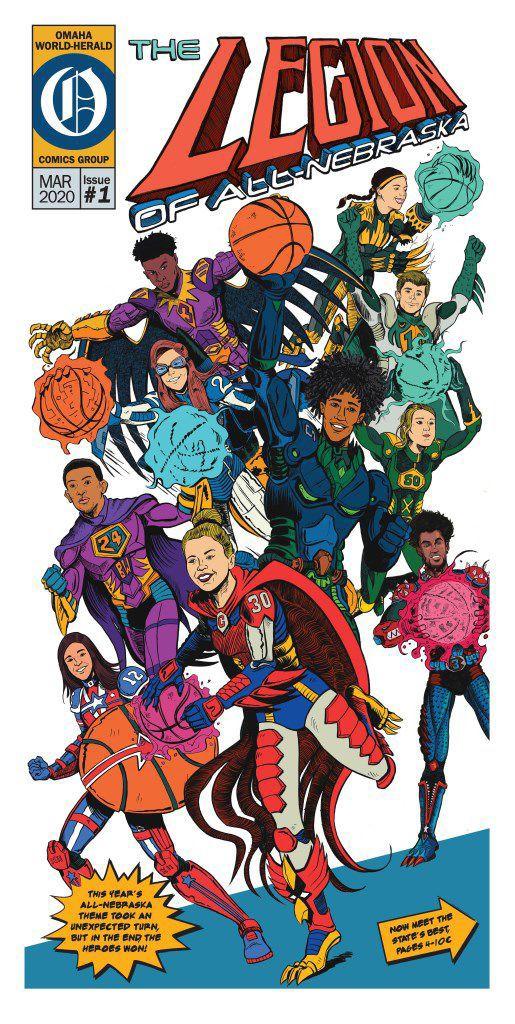 2019: Masterpiece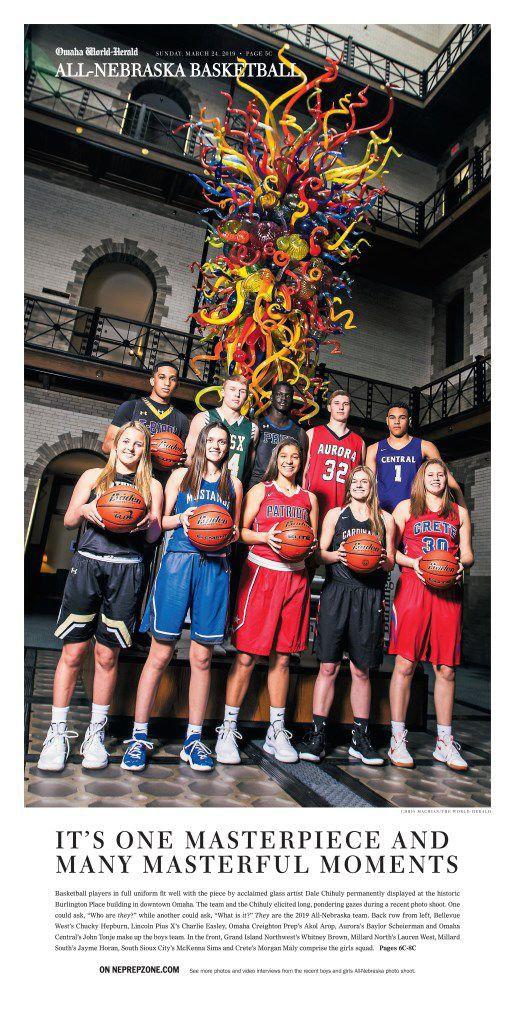 2018: Monumental
2017: Royal Court
2016: Hang Time
2015: Shooting Stars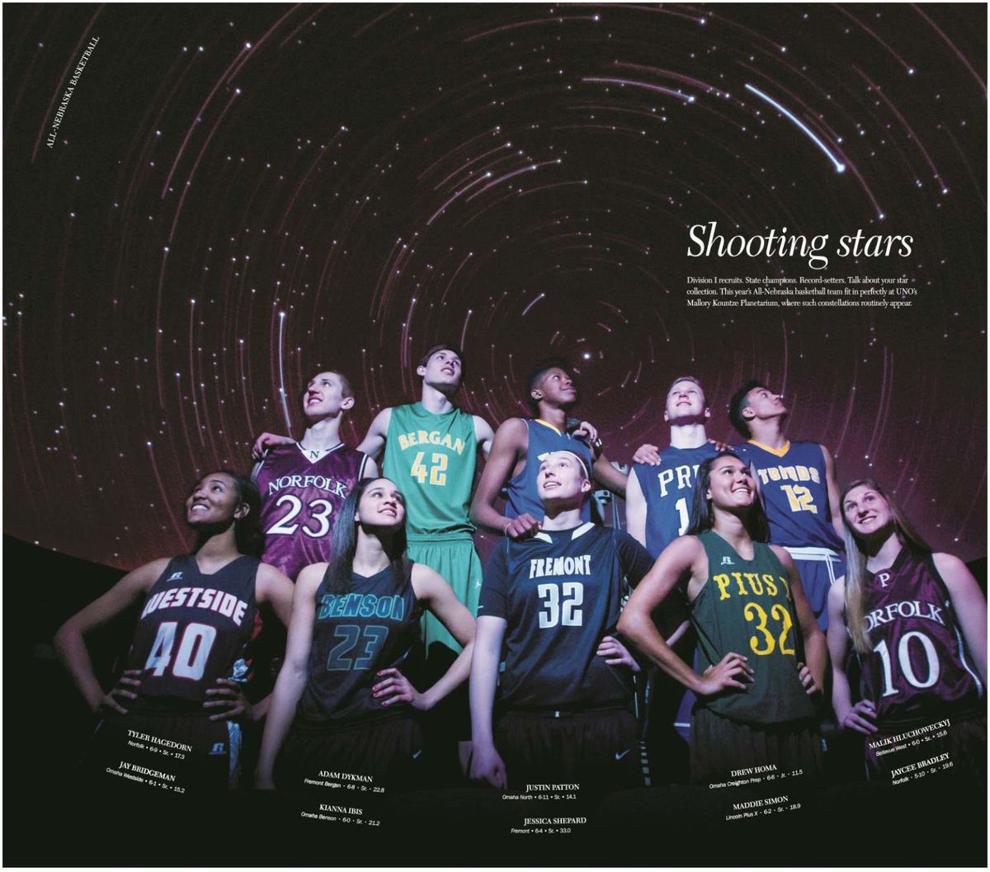 2014: Full-court Press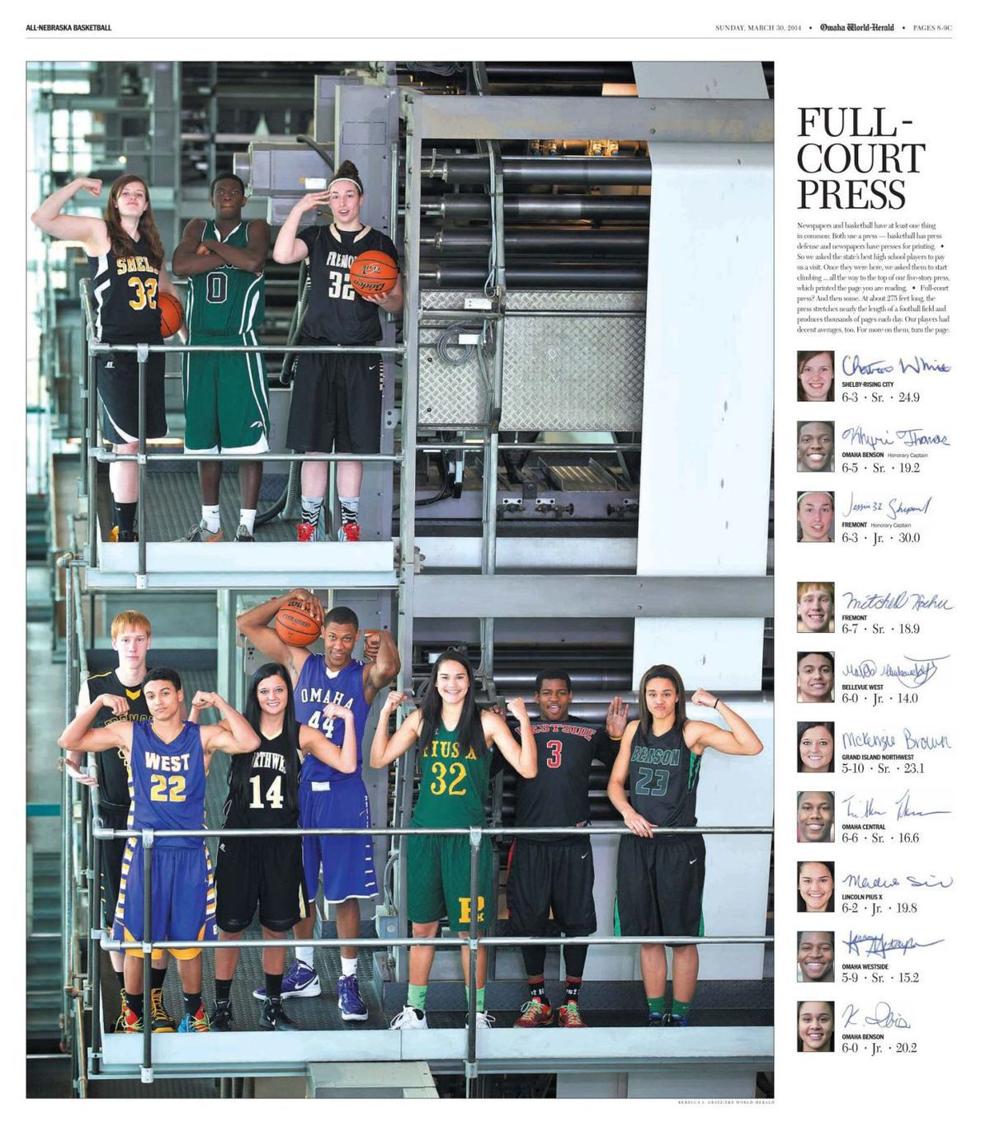 2013: All-Shake
2012: Old School
2011: Showstoppers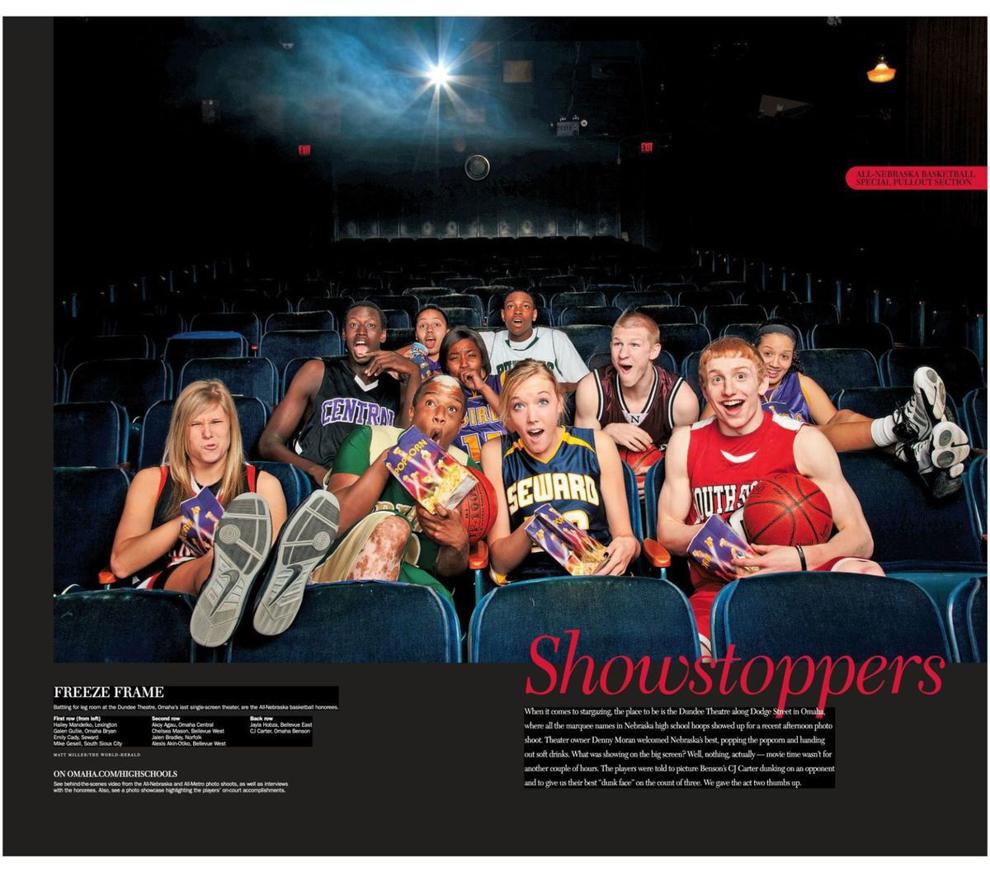 2010: Good to the End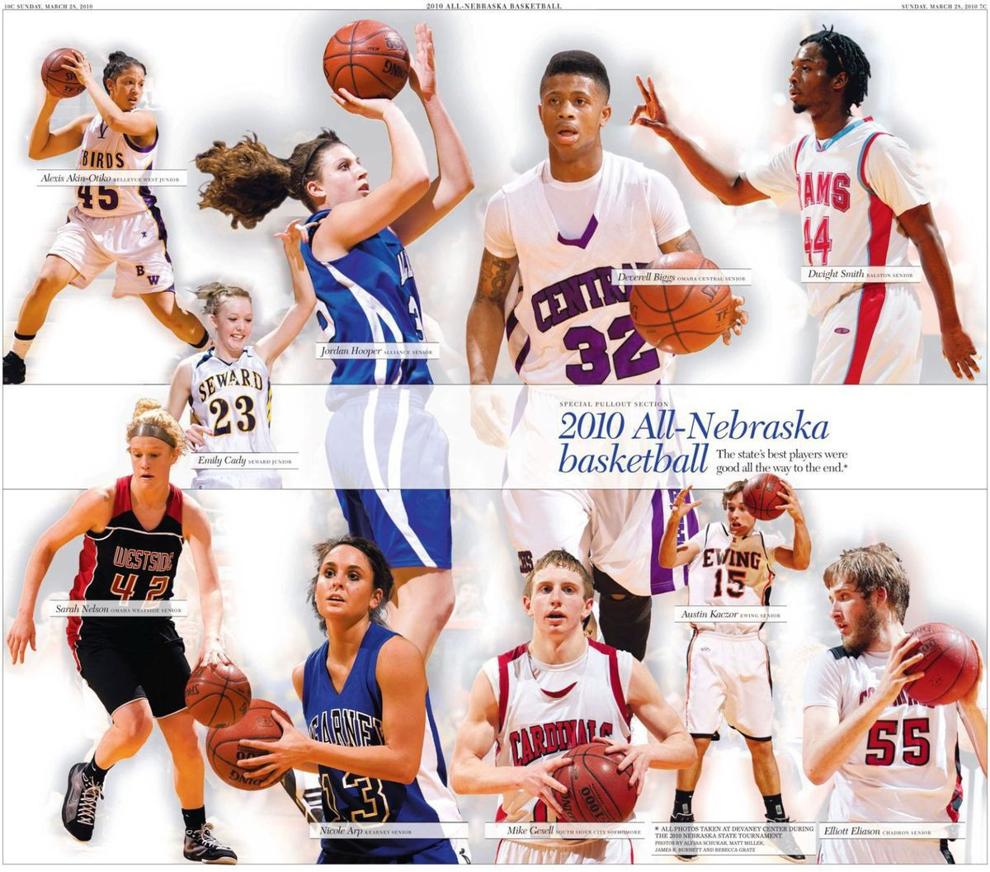 2009: From All Directions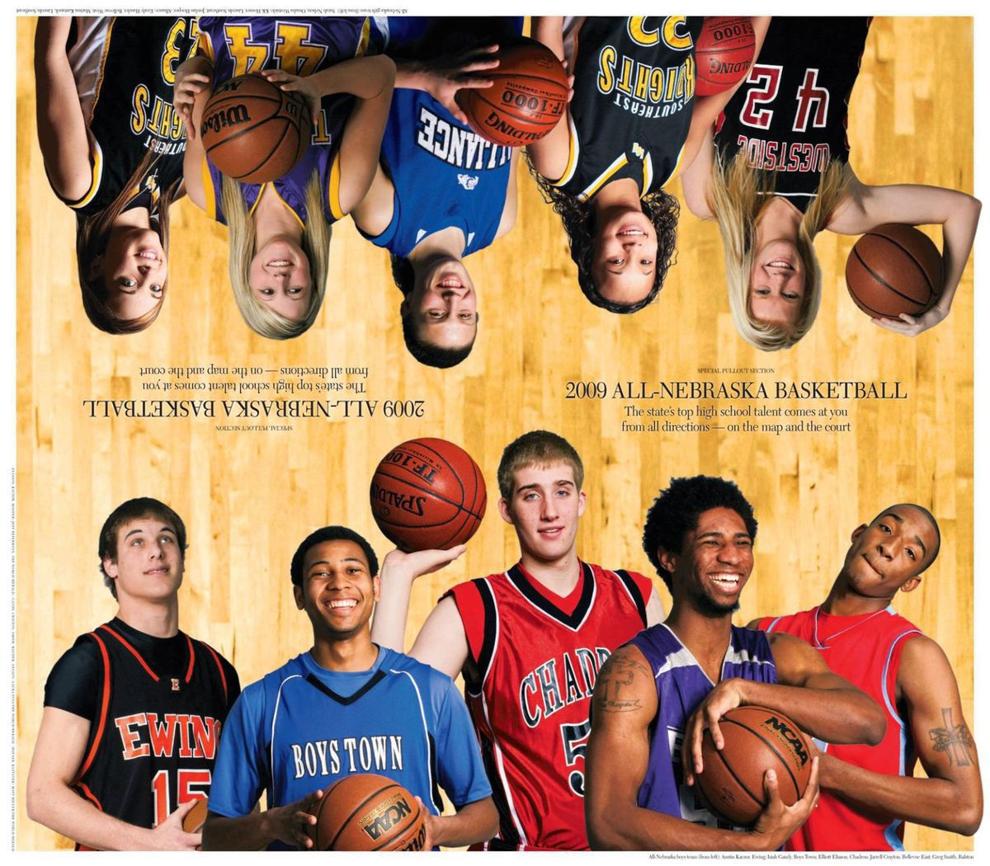 2008: Rare Collection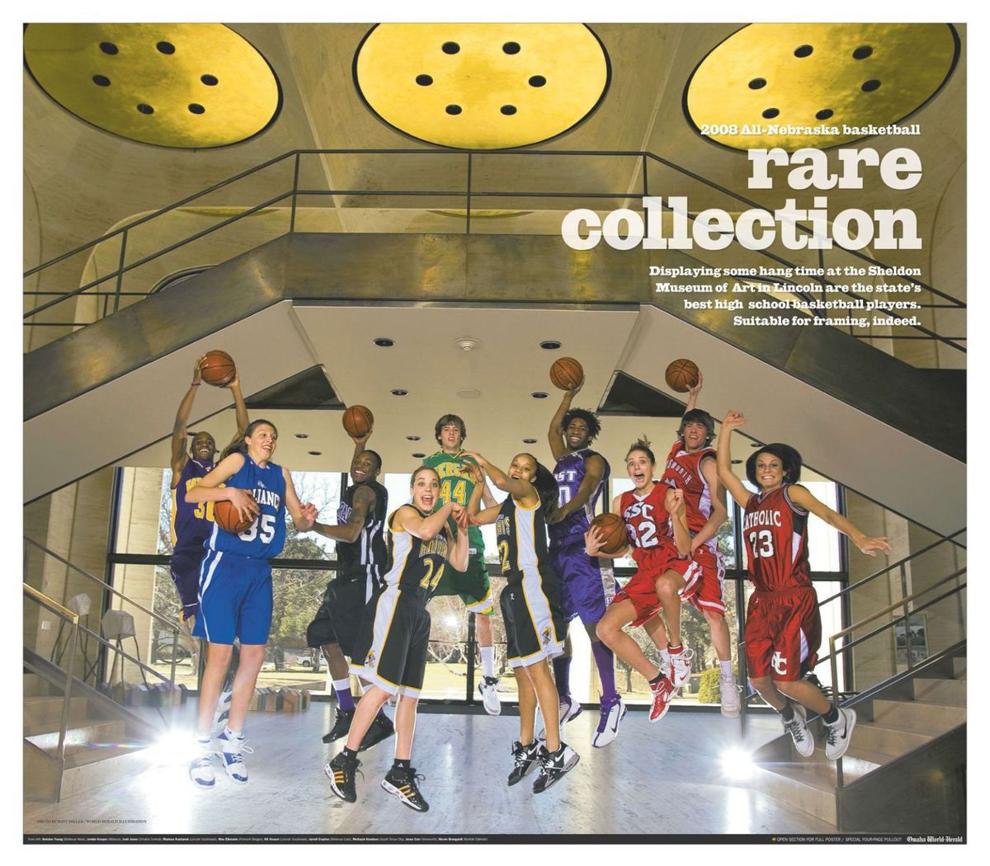 2007: Big Game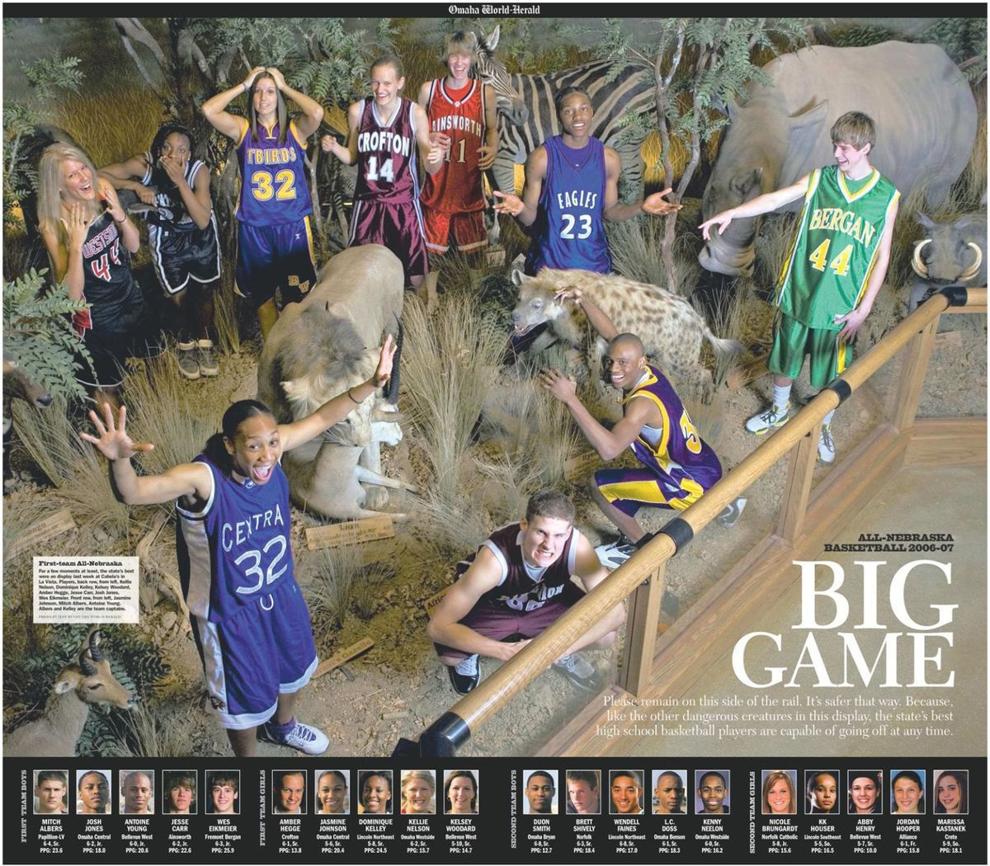 2006: A Cut Above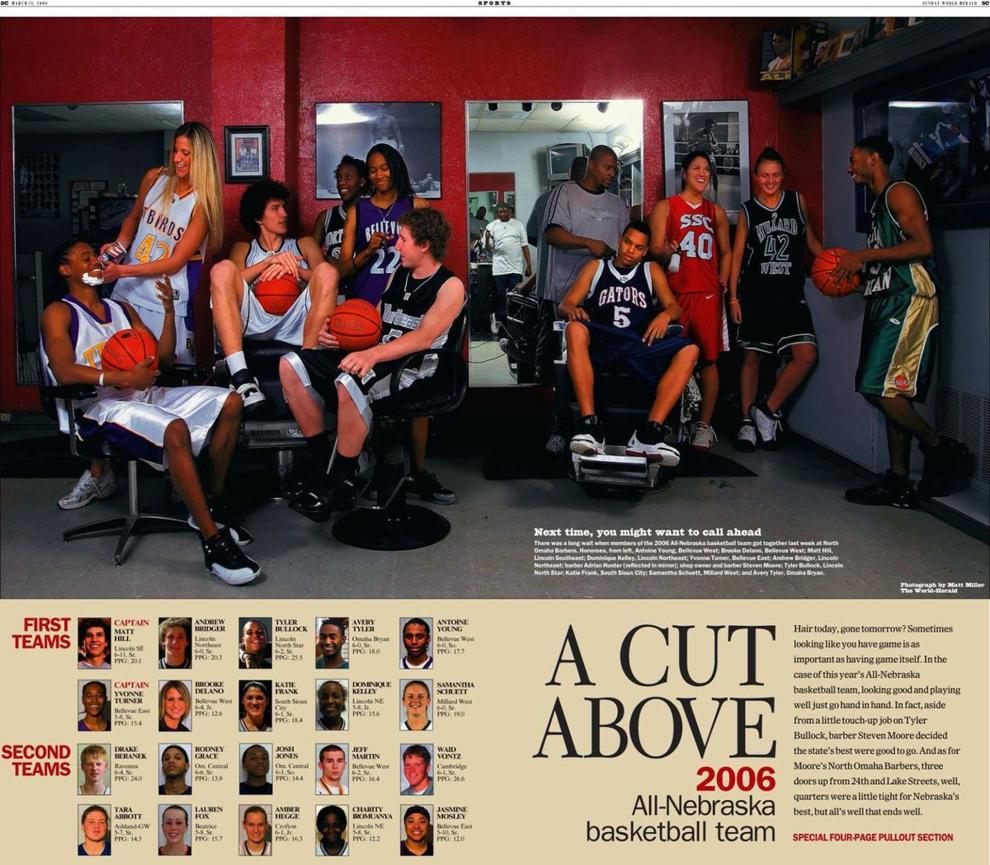 2005: All-State Oasis