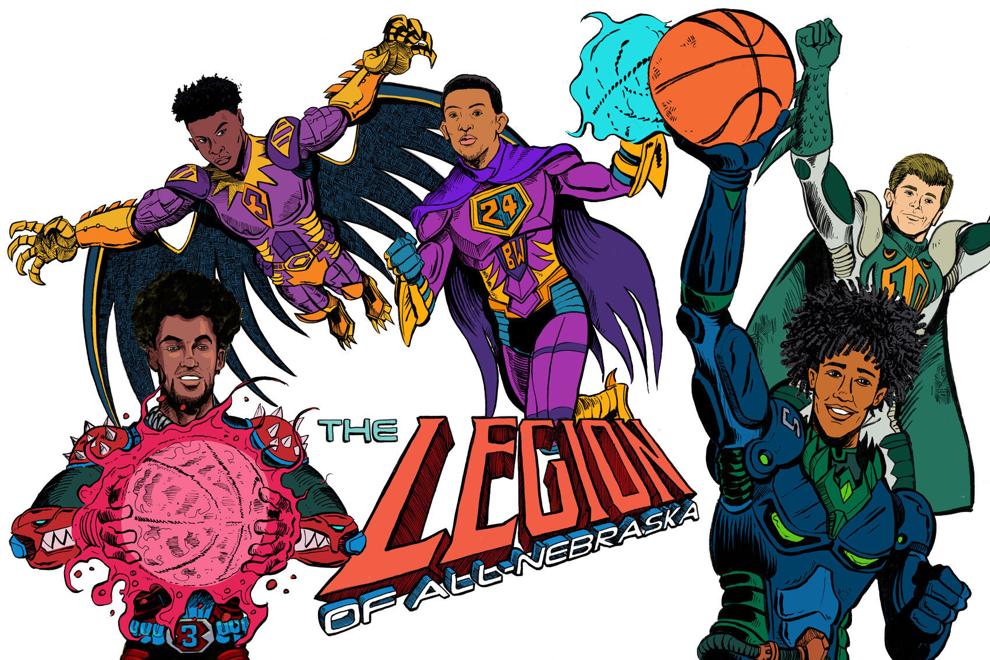 If not 1992, certainly 1982.
What's the last group of high school basketball players from Nebraska as highly talented — or generating as much buzz — as this season's, especially The World-Herald's All-Nebraska top five?
"I don't know how far you'd have to go back to find a group that overall has just the basketball skills like this," Bellevue West coach Doug Woodard said. "And there are guys not even on there that are going on to play at a high level.
"It just speaks to the incredible overall talent level and the depth of that talent, specifically in the junior and senior classes."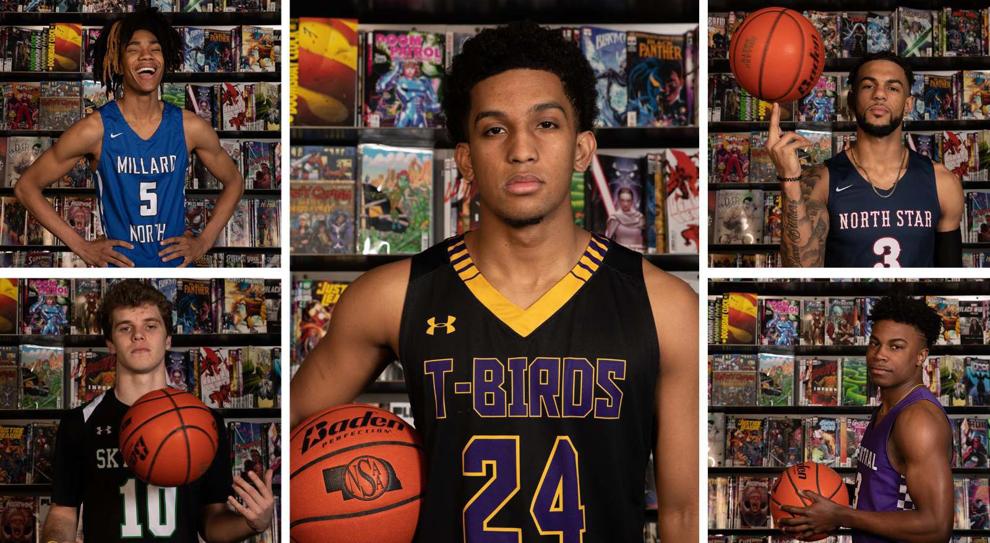 Chucky Hepburn of Bellevue West, Hunter Sallis of Millard North, Latrell Wrightsell of Omaha Central, Donovan Williams of Lincoln North Star and Tyson Gordon of Omaha Skutt all are Division I-bound athletes (Gordon for football). They have combined for six state finals appearances and two state titles.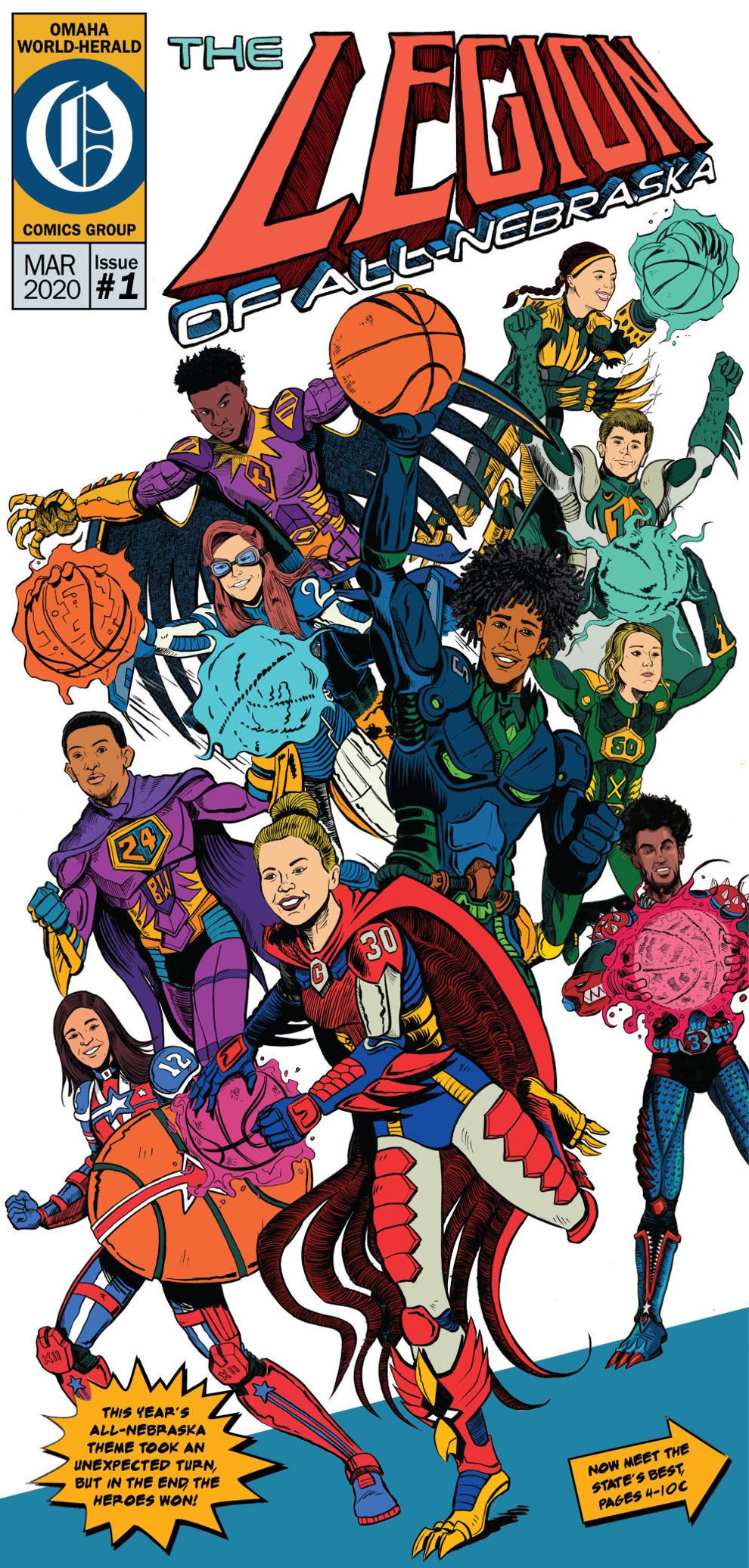 Unlike 1992's All-Nebraska team, which included four Division I starters and a future NFL player, or 1982's, which had three of its five D-Is score more than 1,000 points in college, there are juniors on the 2020 team — Hepburn at Bellevue West and Sallis at Millard North. So the duo next season will help fill gyms again while eying a Pinnacle Bank Arena rematch with another state title on the line.
Hepburn, who returns to the All-Nebraska first team, is the honorary captain for taking Bellevue West to its first state title since 2014. Williams and Gordon move up from second team, Sallis from third team.
On the All-Nebraska second team are Jadin Booth of Omaha Westside and Jay Saunders of Omaha South from the All-Metro Conference first team, Max Murrell of Millard North, Them Koang of Grand Island and Jasiya DeOllos of Scottsbluff. Third-team members are Jared Mattley of Papillion-La Vista South, Jack Dotzler of Omaha Roncalli, Lucas Vogt of Bancroft-Rosalie/Lyons-Decatur, Joey Skoff of Bellevue East and Cale Jacobsen of Ashland-Greenwood.
Of those 10 players, Jacobsen is a sophomore, Vogt a junior and the rest are seniors. Saunders is on the second team for the second season in a row and Booth moves up from third team. Dotzler is a repeat third-team pick. Murrell has signed with Stanford, Booth with UNO.
Nominations of coaches and observations of The World-Herald sports staff determine the All-Nebraska and all-state teams. All coaches were emailed nomination forms.
Chucky Hepburn*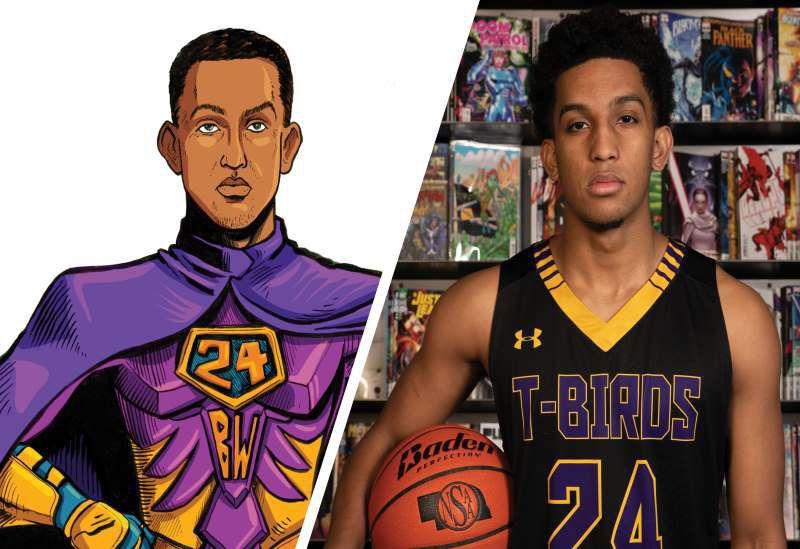 * Denotes honorary captain
Bellevue West, 6-1, Jr., 17.3
During the state tournament, Woodard said, Hepburn showed versatility and adaptability to the situation required in each game. In the first round, the 6-foot-1 guard who committed last fall to Wisconsin was a game manager against Elkhorn. In the semifinals against Westside, "we needed the scoring," Woodard said, "and he was just electric in all phases."
The final against Millard North was completely different as Hepburn was cold, making 1 of 13 shots for seven points.
"No question absolutely he impacted the game the way he did," Woodard said. "When you go back and watch that last three and a half or four minutes of that game, see the number of times he was either getting his hands on the ball defensively, stealing it, deflecting it, causing a turnover by jumping into a passing lane.
"And then on the offensive end finding, whether it was Louis (Fidler) or John (Shanklin) or Josiah (Dotzler), and doing so many things without scoring. To be able to impact the game in that myriad of ways was tremendous."
With 1,260 points in three seasons — he lost four games in December while in concussion protocol — Hepburn is third on West's career scoring chart. Woodard said he wants to see the future Badger become a more consistent shooter by keeping his body stable through the shot, "things he'll have to do eventually collegiately."

Hunter Sallis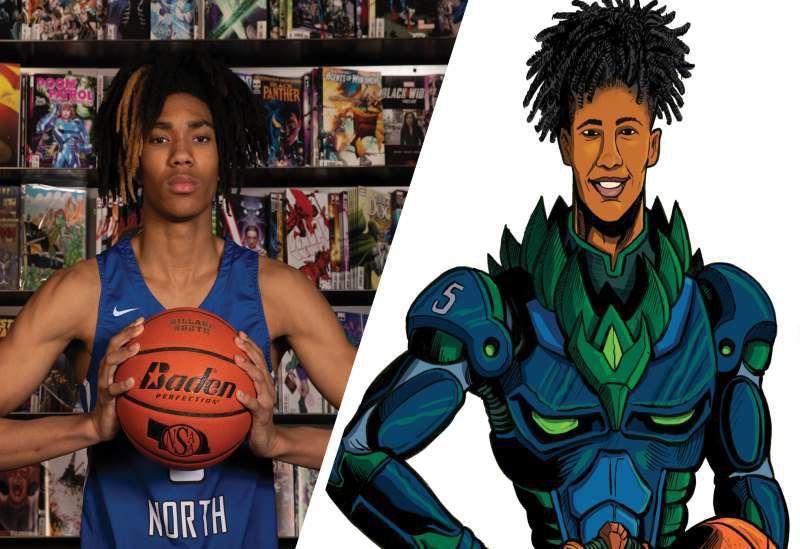 Millard North, 6-4, Jr., 22.2 
When Millard North hit the stretch run of its season, starting in mid-February, Sallis was ready for the challenge. He took the Mustangs to their first state final while setting school records for points in a season (644) and career (1,175).
"He had a really good year," Millard North coach Tim Cannon said. "He was a really good model of consistency. He did a lot of things across the board that were helping us, but scoring-wise he picked it up at the end of the year when we needed it."
Sallis, a 6-4, five-star guard ranked in the top 20 nationally in the Class of 2021, is being wooed from Gonzaga and Oregon out west to Kansas, Iowa State, Nebraska and Creighton near home and Ohio State and Connecticut to the east.
Cannon said Sallis improved throughout the season and "I think it'll happen again because he's really aggressive working out and doing things on his own." Defensive skills and leadership are among the areas for continued growth.
"I expect him to be a tremendous leader next season," the coach said.

Latrell Wrightsell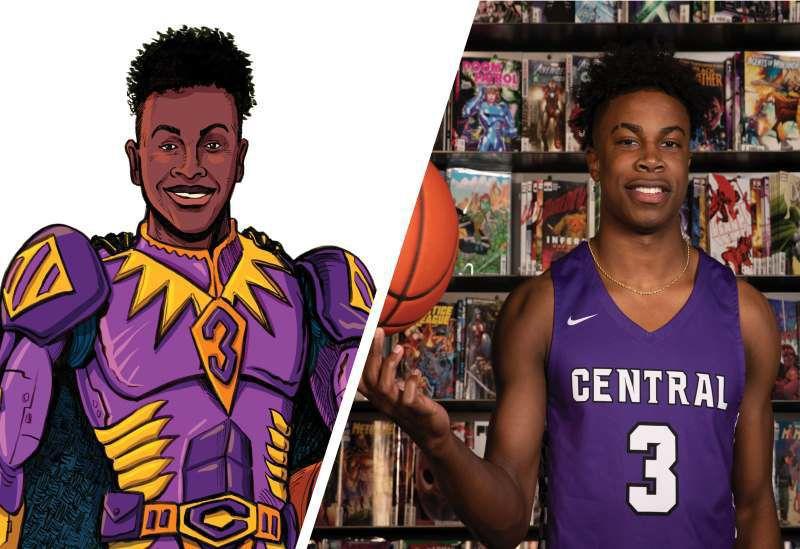 Omaha Central, 6-3, Sr., 23.5
The son of former Creighton starter Latrell Wrightsell averaged 23.5 points to finish his four years of starting for the Eagles with 1,170 points. The 6-3 senior has his most recent offers from Bradley and South Dakota.
Central coach Eric Behrens said Wrightsell's improvement came in intangible categories. The Eagles moved Wrightsell to point guard.
"Sometimes he had to be the leading scorer and other times the guy asked to distribute to other people," Behrens said. "He wasn't forcing a lot of shots. He was taking what came to him and he made good decisions in that regard.
"He saw some junk defenses and different things at times and I thought he always handled those types of things really well."