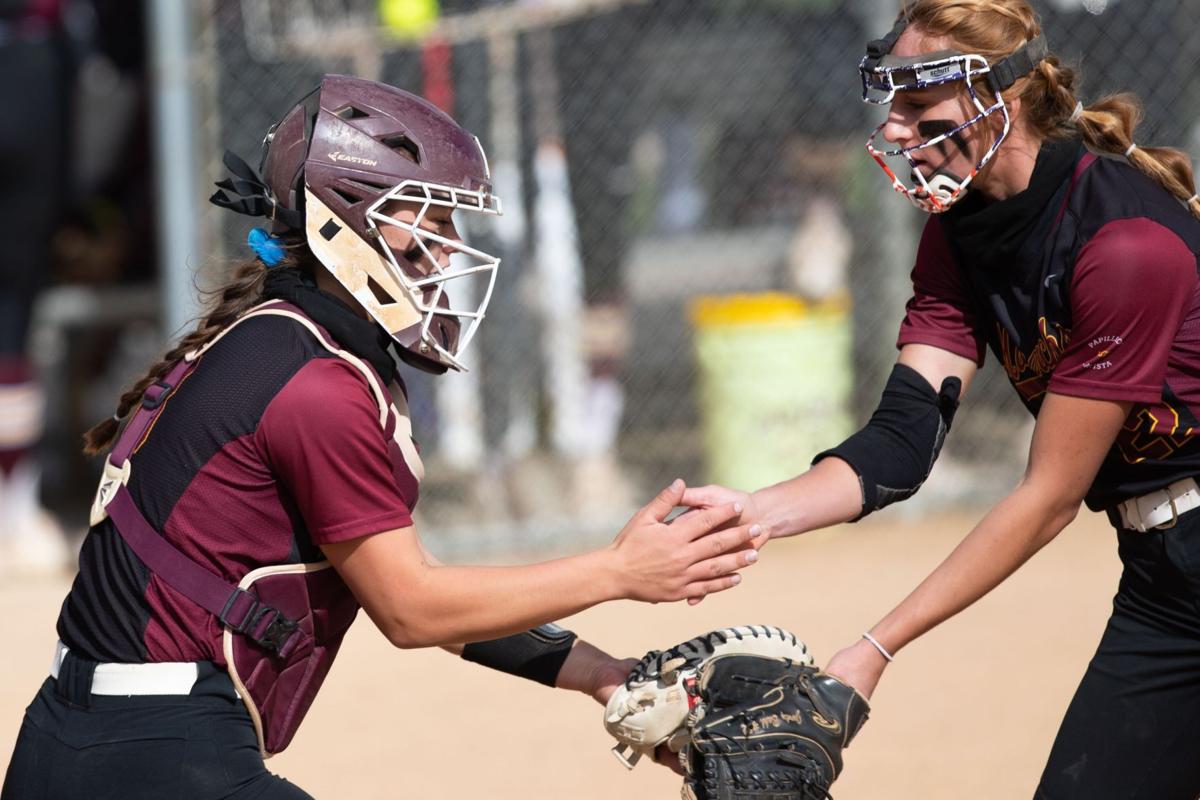 It wasn't a tradition that began on purpose. Most traditions don't.
Interviewing catcher Brooke Dumont after Papillion-La Vista won the Class A title the past three seasons happened because the South Dakota State commit always played an important role in the outcome.
In 2019, Dumont had a 15-pitch at-bat that resulted in a walk in the third inning after scoring the Monarchs' first run one inning earlier. Papio defeated Elkhorn 15-2 in six innings.
Then there was Friday, the last high school game for Dumont and nine other Papio seniors. Dumont drove in batterymate Jordyn Bahl with the first of Papio's 12 runs in what turned into the shortest championship game for the 28-year event.
After finding Dumont on Field 3, where all the championship teams are sent to take photos and share hugs with family and friends, the first question was about the emotions she felt knowing her prep career was now over.
She admitted there was a certain amount of sadness. The tears that were about to come were because this was the last time a group that went 142-4 in four seasons would play together.
This time they weren't tears of joy.
"Mostly because it's over," Dumont said. "I've been playing with all these girls since before middle school, and this is the last time I got to play with a lot of them besides Mia (Jarecki). It's just really hard because this is the end."
Jarecki also committed to play at South Dakota State.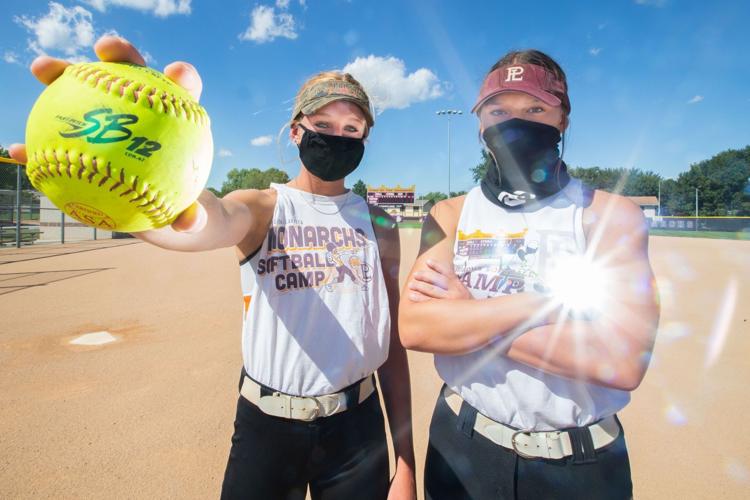 But what a way for Dumont to go out. She was 2 for 3 with a double, a run and an RBI. And she called another great game for Bahl in their final game.
Both are in line to become the sixth and seventh players honored as four-time World-Herald All-Nebraska selections. When they become eligible in 15 years, both should be first-ballot inductees into the Nebraska High School Sports Hall of Fame.
They won't be teammates next summer, but Dumont said she's not through being Bahl's catcher.
"I'm still going to catch for her lessons, so I'll be able to catch her through the winter," Dumont said. "These have been the best four years of my life. I wouldn't trade anything else for it."
New look looks good
There were two adjustments to the look of the tournament that made the Smith Softball Complex experience more enjoyable for everyone.
It was a long time coming, but bigger dugouts were welcomed by players and coaches. Those who had a chance to play in Hastings during the regular season were raving about the additional space and gates at both ends of all eight dugouts.
The concerns over the spread of COVID-19 had tournament officials getting creative. With rows of bleachers open to allow for additional space between fans, the grass behind the temporary fences on the four fields was opened to spectators.
NSAA officials, who did a remarkable job running the entire tournament amid all of the added COVID concerns, would like to keep the outfield option for future tournaments, even when there are no limits on grandstand seating.
Home, sweet home
The 2021 tournament will mark the 15th season that the tournament will be hosted at the state's best softball venue for this event.
No. 15 will put the Hastings Smith Complex one ahead of Omaha's Seymour Smith Complex, which hosted the tournament for its first 14 seasons.
The results of this tournament also produced a rare occurrence in the prediction department. Who had the correct teams ranked No. 1 heading into the state tournament? This guy!
Ballots are due
Ballots were emailed to coaches Sunday and are to be returned by Friday. The ballots have a different look to them this season; they all will be submitted online.
Any questions, coaches, you know where to find me.
Photos: 2020 Nebraska state softball title games
Omaha World-Herald: Nebraska Prep Zone
All the latest updates for Nebraska High School sports